Mar
16

Books, Cartoon/Illustration, Contest, Humor, Uncategorized, Writers

Comments Off

on Writing Opporunity: Write the ending for "The Strange Ship: Part II"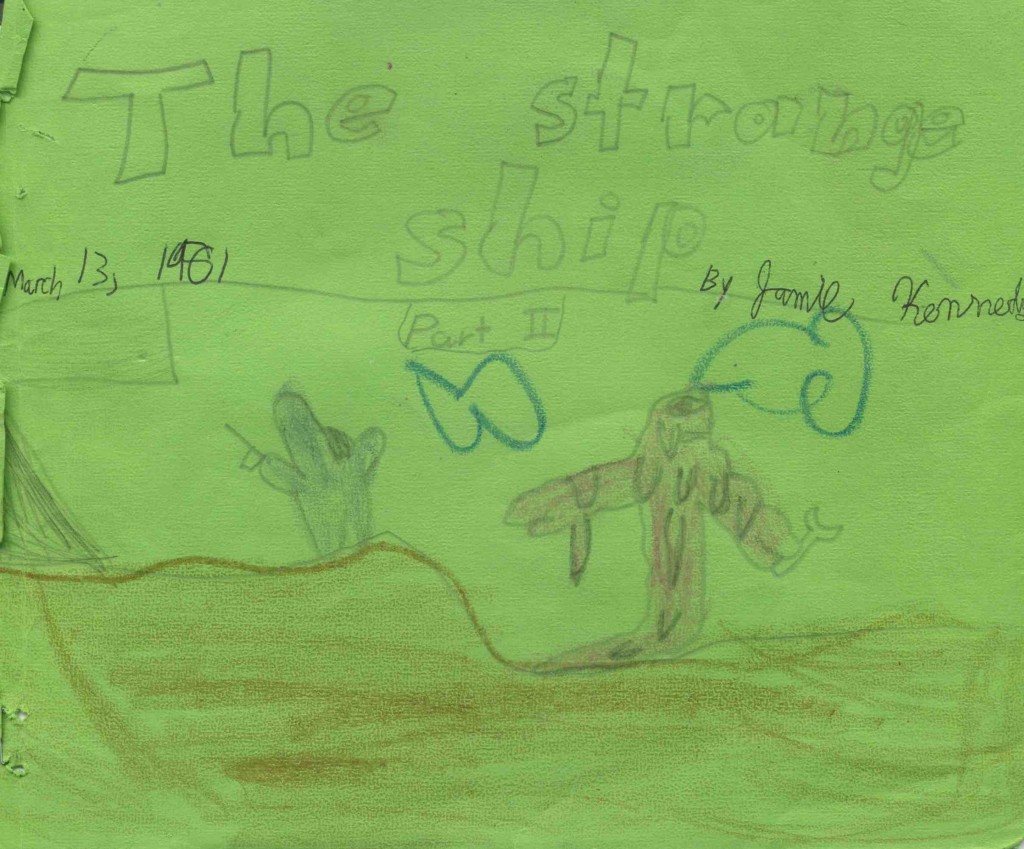 James Kennedy (Nara-ken, 2004-06), author of The Order of Odd-Fish, has a strangely compelling post on his blog asking readers to help him write the ending to the first book he ever wrote–The Strange Ship.
[A]s a lark, back in November I posted The Strange Ship, the first book I ever wrote (I was seven years old). I mentioned I had written a sequel. Some of the students in Mrs. Vivian's fifth grade class asked me to put it online. My pleasure!

In The Strange Ship, two nameless space explorers called "moneymen" and their trusty droid 5-0-6 stumbled upon a strange ship full of monsters (including the giants Carziperes, Diploziperes, and Zarzit). The moneymen then proceeded to blow up the ship by making all the monsters simultaneously sneeze.

Clearly a sequel was required, to tie up all those loose ends. So let me take you back to March 13, 1981-almost exactly 28 years ago-and The Strange Ship: Part II.

However, I must warn you-the last couple pages are, tragically, missing! The story breaks off right in the middle of the climax! But America, my carelessness is your opportunity. I propose a contest. Draw / write YOUR OWN ending to The Strange Ship: Part II and send it to me! Let's make the deadline April 15, 2009. I'll post the new endings right here on this blog, and there will be prizes!
Click here to read the full post and experience the wonderful drawings in their entirety.