Feb
13

JETAA Chapter Beat, JETAA Chapters, Writers

Comments Off

on JETAA Southeast (South Carolina Subchapter) Shinnenkai Recap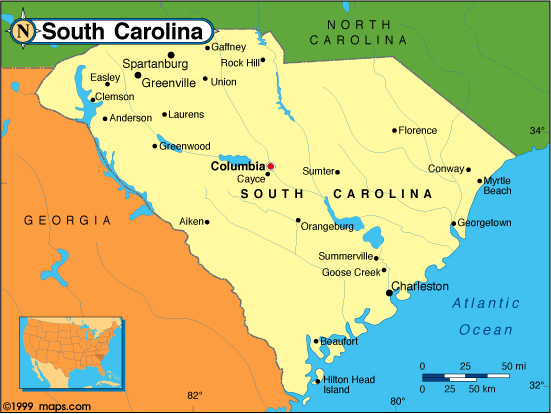 Via the JETAA Southeast e-mail newsletter:#
JETAA/SE South Carolina Chapter Shinnenkai Recap
South Carolina Sub-Chapter holds first event
By Daniel Stone
Saturday, January 24th, 2009
Clemson, SC– With several small and informal gatherings with alums meeting separately, JET alums residing in South Carolina finally met everyone under the same roof.
Clemson University's Roderick International House was the site of this year's Shinnenkai. Four South Carolina JETs and one Georgia JET were joined by ten other "Friends of JET". This group ranged from a Japanese expatriate from Kyoto working in Greenville as a sushi chef, a German businessman who works in Greer, a Japanese grad school student from Fukui, a TESOL instructor from Seneca, a Japanese translator working for a textile company in Gaffney, a Personal & Business Coach from Greenville, and several undergraduate Clemson students that were interested in learning more about the JET Program.
"Back in 2007, Lee Ferrell and his wife, Cheryl, met me Greenville. We ate at a Korean restaurant on Woodruff Rd. The meeting was very insightful since Lee and Cheryl had already experienced the reverse cultural shock and difficulties of translating their JET experiences to the local economy in the Upstate," recalls Daniel Stone, a native of Greenville and served on JET as an ALT in Saitama-ken from 2004-07. "It pays to be active with the local JETAA chapter since knowing what the local market has to offer when you are on the other side of the world isn't easy to see. The JETAA sempai help in bridging the gap.", says Stone.
"In October 2008, I met two JET alums. Craig Lundgren was suggested by Lee. Craig's an accountant now, but his first job after JET was as a translator for Hitachi in Greenville in the 1990s. The other was Eugenia Hall who served on JET from 2004-07.", says Stone. Craig graduated from Clemson and served as an ALT in Yamagata-ken from 1991-93 while Eugenia, a graduate from Davidson College, served in Shizuoka-ken as an ALT from 2004-07 and currently resides in Anderson. "Craig is very busy as he is co-chairman of the Japan-America Association of South Carolina. Unfortunately, Craig couldn't make it to the recent event, but plans on attending the next event.", says Stone. Lee Ferrell, a lecturer of German at Clemson University, served on JET as an ALT from 1997-2000 on Shikoku Island. Lee's wife, Cheryl, is an elementary school teacher in Oconee County. Lee and Cheryl met while both were on the JET Program. Cheryl, a full-blooded Japanese, was also an ALT and hails from Canada. Alex Brakebill, President of JETAASE, made the trip from Atlanta to attend the South Carolina Shinnenkai.
The spread for this event was potluck. Everyone chipped in and provided Chirashi sushi, California makizushi, two batches of oden, gyoza, curry and rice, potato salad among other Japanese items.
We haven't decided the frequency of events this year, but our next event is likely to take place this spring. I've thought about doing a hanami picnic at Furman University in Greenville. Near the lake is the site of a former Japanese shrine from Nagoya known as "Place of Peace". It was donated to Furman by Japanese expatriates who attended Furman years ago. The shrine now serves as a classroom for students of Japanese culture at Furman.
For more information about the South Carolina sub-chapter, Daniel can be contacted at dan_in_japan2004@ yahoo. com
############
Calling all South Carolina JETs!
From Daniel Stone
Calling All SC JET Alumni!
With the success of the recent Shinnenkai event held in Clemson, South Carolina JETs Alumni are looking for others in the Upstate area! If you're in the Upstate area, please contact Daniel Stone at dan_in_japan2004@ yahoo. com
.