By JQ magazine editor Justin Tedaldi (CIR Kobe-shi, 2001-02) for Shukan NY Seikatsu. Justin has written about Japanese arts and entertainment for JETAA since 2005. For more of his articles, click here.
This month, "Chicago," the longest-running American Broadway musical in history, features Japanese superstar actress Ryoko Yonekura in the role of Roxie Hart for 11 performances from July 3-13 at the Ambassador Theatre.
Yonekura originated the role of Hart in the Japanese-language production of "Chicago" in 2008 and played it again in 2010. She then learned the role in English and made her Broadway debut in 2012. Following her return to Broadway this year, Yonekura will join the "Chicago" U.S. national touring company in Tokyo August 2-13 at the Tokyu Theater Orb.
An actress who has enjoyed a steady career in film and television in Japan since the year 2000, Yonekura is best known from the TV Asahi series "Doctor X." Recently, she appeared for an intimate discussion and meet and greet at Asia Society on June 27.
"Ryoko Yonekura is an amazing bridge builder between the U.S. and Japan. In 2012, she became the first Japanese person in the history of Broadway to play a major character as an American. We are really excited to have Ryoko back in New York," said Josette Sheeran, president and CEO of Asia Society.
Featuring classic tunes by John Kander and Fred Ebb, "Chicago" tells the story of Roxie Hart, a Jazz age nightclub dancer who murders her lover after an argument, and the media sensationalism that follows. Originally produced for Broadway in 1975 and revived in 1996, the show won six Tony Awards the following year, and the 2002 film adaptation starring Reneè Zellweger, Catherine Zeta-Jones and Richard Gere won Best Picture at the Academy Awards. For tickets, visit www.chicagothemusical.com.
By JQ magazine editor Justin Tedaldi (CIR Kobe–shi, 2001-02). Justin has written about Japanese arts and entertainment for JETAA since 2005. For more of his articles, click here.
Before and after the outdoor fireworks, enjoy some summer events in the cool indoors, whether it's catching one of the dozens of films premiering at Japan Society's annual festival, or enjoying anything from interpretative theater to the latest rock sensation.
This month's highlights include:
June 30-July 2
The Club (La MaMa), 74A East 4th Street
$20-$100
Celebrated for her captivating work with the Martha Graham Dance Company, dancer/choreographer Miki Orihara premieres the second incarnation of her multi-media work, In the Box (ITB). Directed by theatrical visual-effects specialist Hiroyuki Nishiyama, this new experimental dance-theater piece features performances by Bessie Award winner Orihara with original music by best-selling Sony Music artist Senri Oe.
Following the 2015 Using cutting edge animations and projections from Japan, In the Box 2 (ITB2) juxtaposes three-dimensional sounds and images with the flesh and bones of a dancer and her moving shadow. ITB2 follows the 2015 premiere of ITB which explored the paradox of "Where Technology Meets the Body" inspired by Schrödinger's cat (quantum mechanics). ITB 2 picks up where its predecessor left off and opens the book of our lives in a paradoxical nature. "ITB2 explores human nature by mixing the human body with technology," explains Orihara. "Audiences will experience entirely new sensations!" Using a streamlined technology of sensor system and infrared camera, audiences can enjoy the dancer's motions and visual expressions through streamlined technology including CG, infrared cameras, and three-dimensional audio.
Wednesday, July 4-5
Village East Cinema, 189 Second Avenue
$15
Part of this year's Studio Ghibli Fest! Perfect for audiences of all ages, PONYO centers on the friendship between five-year-old Sosuke and a magical goldfish name Ponyo, the young daughter of a sorcerer father and a sea-goddess mother. After a chance encounter, Ponyo yearns to become a human so she can be with Sosuke. Hayao Miyazaki's tale is a beautiful combination of unbridled imagination, visual wonder and tender love, humor, and devotion from the emotional heart of the film. The July 4 screening will be presented in Japanese with English subtitles.
July 13-23
Japan Society, 333 East 47th Street
Most films $14/$11 seniors and students, $10 members
Now in its 11th year, North America's largest festival of new Japanese cinema returns to serve up a slice of the best and boldest titles from Japan never before seen in NYC with special guest filmmakers and stars, post-screening Q&As, parties and much more. Boasting a thrilling slate of epic blockbusters, shoestring independents, radical documentaries, mind-bending avant-garde, newly-restored classics, and breathtaking animation, JAPAN CUTS 2017 promises a bounty of cinematic discoveries for film fans and pop culture enthusiasts alike. For a list of this year's special guests, click here.
By JQ magazine editor Justin Tedaldi (CIR Kobe-shi, 2001-02) for Shukan NY Seikatsu. Justin has written about Japanese arts and entertainment for JETAA since 2005. For more of his articles, click here.
Sometimes a band has something special that makes it transcend its own culture, creating a whole new tradition in a completely different place.
Since 1989, this has been the case with Mr. Big, the American hard rock quartet that mixes metallic virtuosity with melodic appeal. Best known for their international smash ballad "To Be with You" (a number one pop U.S. hit in 1992), the band has continued to enjoy massive success in Japan, having played over 100 large-scale concerts there to date and continuing to serve as an influence on Japan's own music scene and its top artists.
Mr. Big's drummer Pat Torpey and bassist Billy Sheehan have previously performed with Japan's all-time most successful rock group B'z (with the latter even joining them on tour); lead singer Eric Martin has recorded a successful string of "Mr. Vocalist" albums consisting of songs originally made famous by female Japanese singers; and guitarist Paul Gilbert has appeared on Japanese talk shows displaying both his tremendous guitar chops and dedicated study of the language.
In a new tradition, the U.S. will get the first taste of all-new Mr. Big material as the group launches a 13-date national tour beginning May 31, with a New York stop at B.B. King Blues Club & Grill on June 10. The tour precedes the release of the group's ninth studio album, "Defying Gravity," available July 7 on Frontiers Records. The new songs will presumably make their live debut at these special American gigs.
For tickets to the show and more information, visit www.bbkingblues.com and www.mrbigsite.com.
Also on June 10 at 12:00 p.m., An Intimate Afternoon of Conversation and Music with Mr. Big will take place at The Cutting Room (44 East 32nd Street), featuring a long–form interview with author and journalist Brad Tolinsk. This special event includes an opportunity for audience questions, a short acoustic performance, and a meet and greet. Tickets are $25; for more information, click here.
Justin has written about Japanese arts and entertainment since 2005. For more of his stories, visit http://jetaany.org/magazine.
By JQ magazine editor Justin Tedaldi (CIR Kobe–shi, 2001-02). Justin has written about Japanese arts and entertainment for JETAA since 2005. For more of his articles, click here.
After an unusually chilly spring, it's finally starting to feel like summer. Enjoy some seasonal events this month that celebrate the best of both fine art and pop art.
This month's highlights include:
June 1-2, 6:30 p.m.
Asia Society, 725 Park Avenue
$12, $10 students/seniors, $8 members
Highlighting some of the most exciting new voices in cinema, New York Japan CineFest presents two nights of short films by emerging Japanese and Japanese American filmmakers. Featuring 15 short films spanning drama, sci-fi, documentary and anime, the first night's program is followed by a reception. Click here to check out Program 2 on Friday, June 2, 2017.
June 6-11
Blue Note Jazz Club, 131 West 3rd Street
$30-$45
Japan has produced an impressive assemblage of jazz pianists; from Toshiko Akiyoshi and Makoto Ozone to Junko Onishi. And now, well into the change of the 21st century, the pianist/composer Hiromi Uehara is the latest in that line of amazing musicians. Ever since the 2003 release of her debut album Another Mind, Hiromi has electrified audiences and critics east and west, with a creative energy that encompasses and eclipses the boundaries of jazz, classical and pop parameters; taking improvisation and composition to new heights of complexity and sophistication. These special duet performances with Colombian harpist Edmar Castañeda are sure to inject a Latin flavor to the mix.
June 9-11
Atlantic City Convention Center, 1 Convention Boulevard
$50-$60
The largest independently organized anime convention in the New York/New Jersey metropolitan area. AnimeNEXT features Japanese creators of anime and manga, voice actors, musical acts, artists, vendors and exhibits, events, panels, workshops, gaming, and cosplay. This year's special guest is Oblivion Dust, a major label Japanese rock act, which reunited in 2007 following a six-year hiatus. Although they were originally largely influenced by early '90s American grunge bands, since reuniting their music has become straight alternative rock. They stand out in the Japanese scene as most of their songs are written and sung in fluent English.
By Lyle Sylvander (Yokohama–shi, 2001-02) for JQ magazine. Lyle has completed a master's program at the School of International and Public Affairs at Columbia University and has been writing for the JET Alumni Association of New York since 2004. He is also the goalkeeper for FC Japan, a New York City–based soccer team.
On April 28, the Japan Society of New York hosted a delightfully unusual concert of Godzilla music. Yes, you read that correctly. The Japanese pop techno band Hikashu took the stage in a 90-minute intermission-less night of monster music from such iconic classics of the Godzilla canon as Gojira (a.k.a. Godzilla, King of the Monsters!) (1954), Rodan (1956), Mothra (1961), King Kong vs. Godzilla (1962), Ghidora, the Three–Headed Monster (1964), Godzilla vs. Mechagodzilla II (1993) and Godzilla vs. Destoroyah (1995). While the colossal black-green (his color fluctuates from movie to movie) lizard never made an onstage appearance, he made his presence aurally known through Hikashu's superb performances, with narration by founding member Makoto Inoue (who also played keyboards) and special appearances by the female pop duo Charan-Po-Rantan. Adding to the fun were aural appearances by the Big G's nemeses, Rodan, King Ghidora, King Kong and Mothra, a gigantic butterfly-like insect who was the only monster to ultimately defeat Godzilla in battle.
Inoue's narration did more than entertain; it also provided informative commentary on the evolution of the films. As Inoue explained, Godzilla was born out of the collective Japanese fear of both large natural disasters (earthquakes, typhoons and tsunamis) and of the atomic bomb. Produced just nine years after the bombings of Hiroshima and Nagasaki and one year after the U.S. testing of a hydrogen bomb contaminated a Japanese fishing vessel, the original Japanese film is a dark and somber affair. For years, the only available version in North America was a re-edited film that mixed a new English-language narrative with the Japanese monster footage—that film starred Raymond Burr and downplayed the ominous sadness.
By JQ magazine editor Justin Tedaldi (CIR Kobe-shi, 2001-02). Justin has written about Japanese arts and entertainment for JETAA since 2005. For more of his articles, click here.
As spring continues and the weather continues to warm, New Yorkers can enjoy activities all over the city both indoors and out.
This month's highlights include:
Monday, May 1, 7:30 p.m.
BAM Howard Gilman Opera House, 30 Lafayette Avenue
$35-$75
Actor and social justice activist George Takei brings his uncanny eloquence and signature wit to BAM. In this very special evening, he shares the story of his Japanese-American family's forced internment during World War II, a seemingly forgotten part of American history. He also takes audiences through his rise to celebrity as a sci-fi icon, his remarkable journey as social media mega power, and his passionate fight for LGBTQ rights and marriage equality in America—empowering others to beat the odds and make a difference.
Wednesday, May 3, 6:30 p.m.
Monkey Business: Japan/America Writers' Dialogue
Asia Society, 725 Park Avenue
$20, $15 students/seniors, $12 members
Join a conversation between Japanese and American writers as part of the annual PEN World Voices Festival. This year's featured writers are award-winning novelist Jamaica Kincaid, author Brian Evenson, Japanese writer Hiroko Oyamada, and Hiromi Ito, one of the most important female voices in contemporary Japanese poetry. Each ticket includes a complimentary copy of the latest volume (#7) of Monkey Business.
Thursday, May 4, 9:00 p.m.
Rough Trade NYC, 64 North 9th Street (Brooklyn)
$15
Kikagaku Moyo (Geometric Patterns) is the musical union between five free spirits. Go Kurosawa (drums, Vocals) and Tomo Katsurada (Guitar, Vocals) formed the band in 2012 as a free artist's collective. They met Kotsuguy (Bass) while he was recording noise from vending machines and Akira (Guitar) through their university. Ryu Kurosawa had been studying Sitar in India, upon returning home he found the perfect outlet for his practice. Since 2013 the band has released two full lengths, an EP, and several singles. They have toured Australia, the United States, Europe and Japan extensively. Their music is a conversation—sometimes delicate and tender other times explosive, but always human and always changing. With support from Mountain Movers and Jason Spacin' Killinger.
Thursday, May 11, 7:30 p.m.
B.B. King Blues Club & Grill, 237 West 42nd Street
$29.50-$69.50
With guitar styles ranging from rock, blues, jazz and fusion to pop and soul, Richie Kotzen has built a remarkably diverse 25-plus year career as a guitarist, singer and songwriter. A veteran of numerous groups including the Winery Dogs, Kotzen's Japan cred is extensive: He wrote the number one song "Shine" as a member of Mr. Big, which was used as the ending theme for the anime series Hellsing, has recorded an entire album of music from the anime series Gundam, and toured as the opening act on the Japanese leg of the Rolling Stones' 2006 tour. The Kotzen Telecaster guitar has repeatedly been the #1 selling signature model guitar for Fender Japan. This show will include selections from his new album, Salting Earth.
May 13-14
Brooklyn Expo Center, 72 Noble Street
$15-65
This all-new pop culture festival brings together two cultures, Tokyo and Brooklyn, featuring an exciting lineup of musicians, a variety of culinary favorites, innovative technology, artists and performers. The concept is to bridge the gap between Brooklyn creativity and craftsmanship and Japanese pop culture. Festival attendees experience more than just a spectacular neighborhood event, which Includes vintage anime screenings of films like Akira and Ghost in the Shell and headline performances from acts including MIYAVI, Anamanaguchi, DJ Logic (Plus Special Guests) and the Taiko Masala Thunder Drummers.
Sunday, May 14, 9:30 a.m.-4:00 p.m.
Free
Now in its eleventh year, Japan Day has won acclaim from New Yorkers from every walk of life, with Mayor Michael de Blasio calling it an eagerly anticipated cultural event on the city's calendar. For this year's event, organizers are planning once again to have both the Japan Run (beginning in the early morning) and the Japan Day Festival, emphasizing enjoyable activities for all ages that will deepen participants' understanding and appreciation of Japanese culture—not to mention the food, drinks and snacks! Hosted by CNN national correspondent Sandra Endo, previous guest performers have included AKB48, Jero and Akiko Yano.
Sunday, May 28, 5:00 p.m.
Irving Plaza, 17 Irving Place
$25 GA, $95 VIP meet and greet
Generations from Exile Tribe (a.k.a. Generations) is a seven-member Japanese boy band signed to the Avex Group label Rhythm Zone. lThe group belongs to the talent agency LDH and is part of the collective "Exile Tribe," related to pop group Exile. Generations debuted in November 2012 and is ready to make its New York debut.
Want to stay in the loop on future events? Follow Justin on Facebook and Twitter.
By JQ magazine editor Justin Tedaldi (CIR Kobe-shi, 2001-02) for Shukan NY Seikatsu. Justin has written about Japanese arts and entertainment for JETAA since 2005. For more of his articles, click here.
What do you get when you take candy-coated J-pop idol fashion, frenetic European folk accordion melodies, and a stuffed pink pig—all happening on the same stage?
You get Charan-Po-Rantan, the "alternative chanson" duo of sisters Momo (vocals) and Koharu (accordion). Their music is an eclectic, multi-ethnic mix that combines originals from Koharu with inspired cover tunes ranging from Puffy to "Hava Nagilah" to the Super Mario Brothers theme, creating an infectious live experience.
Originally formed in 2009 and signed as Avex recording artists in 2014, Charan-Po-Rantan's latest album was released in January. This popular live act has made a high-profile splash everywhere from Nippon Budokan to SXSW, and now the group has returned to New York for their first local gigs since 2015. Momo and Koharu kick things off by headlining Joe's Pub on April 24, followed by an encore performance at Japan Society as part of the Godzilla Legend: Music of Akira Ifukube showcase with techno-pop band Hikashu on April 28.
In a statement about the upcoming shows, the group said, "We are so happy to be going back to our favorite place—New York! We heard that New York is called a salad bowl of different cultures, and our music is sometimes called 'a melting pot of world music.' Please come taste our Tokyo sound, which mixes different genres and eras."
For more information and tickets, follow the group on Facebook at /charanporantan.
By JQ magazine editor Justin Tedaldi (CIR Kobe–shi, 2001-02) for Examiner.com. Visit his Japanese culture page here for related stories.
Spring has sprung in the Big Apple, and that means one thing: a new season of sounds, colors, and spectacular performing arts to match the blossoming sakura trees throughout the city.
This month's highlights include:
Now playing
Landmark Sunshine Cinema, 143 East Houston Street
$14.50
Written and directed by Makoto Shinkai (5 Centimeters Per Second, Children Who Chase Lost Voices), the highest-grossing internationally released anime film in history finally comes to America! The day the stars fell, two lives changed forever. High schoolers Mitsuha and Taki are complete strangers living separate lives. But one night, they suddenly switch places. Mitsuha wakes up in Taki's body, and he in hers. This bizarre occurrence continues to happen randomly, and the two must adjust their lives around each other. Yet, somehow, it works. They build a connection and communicate by leaving notes, messages, and more importantly, an imprint. When a dazzling comet lights up the night's sky, something shifts, and they seek each other out wanting something more—a chance to finally meet.
Sunday, April 9, 8:00 p.m.
B.B. King Blues Club and Grill, 237 West 42nd Street
$29.50 advance, $35 day of show
A courageous, spiritually-driven and consummate artist who transcends boundaries, Keiko Matsui has worked alongside the best, including Miles Davis, Stevie Wonder, Hugh Masakela, and Bob James. Her unique melting pot of musical influences have garnered her a devout international following, as she tours relentlessly and seeks to make a genuine connection with her audience. "This music energizes me and I am overwhelmed with emotion when I listen to it. I hope people will allow themselves to go inside the music and become a part of my journey," says the Tokyo native. In the words of Duke Ellington, Keiko Matsui is "beyond category."
Friday, April 21, 7:30 p.m. and 9:30 p.m.
Club Bonafide, 212 East 52nd Street
$20
Orange Pekoe is a band composed of vocalist Tomoko Nagashima and guitarist Kazuma Fujimoto. Formed in 1998, they started creating original songs and have developed a unique sound sublimating various types of music such as jazz, Latin, Brazilian and soul. Since then, Orange Pekoe has been acclaimed as a one-of-a-kind uniquely artistic band.. Their performance style varies from a duo to a band, sometimes playing alongside a 16-member big band-style orchestra, which they received renown as one of the most unique and talented artists in Japan.
By JQ magazine editor Justin Tedaldi (CIR Kobe-shi, 2001-02). For more of his articles, click here.
On Jan. 12-13, Yoshiki of the band X Japan—the nation's number one rock group, which has sold out the 55,000 seat Tokyo Dome a record 18 times and has moved more than 30 million singles and albums since forming in the 1980s—fulfilled a lifelong dream by debuting, and also selling out, two consecutive nights at Carnegie Hall in New York City with his Yoshiki Classical Special performance.
Backed by the Tokyo Philharmonic Orchestra conducted by Yuga Cohler with arrangements by Shelly Berg, the nearly three-hour concert brought an arena vibe to the traditional concert hall setting. Featuring a mix of X Japan classics, new material, and pitch perfect renditions from the book of Beethoven and Tchaikovsky, Yoshiki brought the tunes to life at the piano, and additional turns from guest vocalists Katie Fitzgerald and Ashley Knight provided bright spots of witty banter (unlike other Japanese superstars poised for American fame, Yoshiki's English is fluent).
The production team pushed the limits of imagination for Carnegie Hall, with lighting so intense that Yoshiki himself had to ask his crew mid-song to reposition of one of the rigs. Videos and still images (courtesy of last year's internationally released documentary We Are X) were amply beamed overhead throughout the show, giving the audience the full scope of Yoshiki's lifelong artistic journey.
In the final stretch following the X Japan epic "Art of Life," an instrumental version of "Endless Rain" spotlighted a colossal mirror ball that bathed the hall in brilliant, swirling light, as those in the front rows unexpectedly belted out its bilingual chorus to the delight of longtime fans.
While X Japan supporters might have to wait a bit longer to witness another full band performance in New York (they last headlined Madison Square Garden in 2014), Yoshiki Classical Special easily lived up to its name, making another dream come true for both performer and audience.
For additional photos and videos of the concert, visit Yoshiki's homepage at www.yoshiki.net.
By JQ magazine editor Justin Tedaldi (CIR Kobe-shi, 2001-02). Justin has written about Japanese arts and entertainment for JETAA since 2005. For more of his articles, click here.
Start 2017 off right by heading down to your local concert hall, cinema, or arts center for some fantastic new year's fare. Whether you enjoy movies, travel, or orchestral performances classic video games, treat yourself and catch a break from the cold.
This month's highlights include:
Now playing through Jan. 5
IFC Center, 323 Sixth Avenue
$15 
New 4K restoration! Rarely seen outside of Japan, Ocean Waves is a subtle, poignant and wonderfully detailed story of adolescence and teenage isolation. Taku and his best friend Yutaka are headed back to school for what looks like another uneventful year. But they soon find their friendship tested by the arrival of Rikako, a beautiful new transfer student from Tokyo whose attitude vacillates wildly from flirty and flippant to melancholic. When Taku joins Rikako on a trip to Tokyo, the school erupts with rumors, and the three friends are forced to come to terms with their changing relationships. As the first Studio Ghibli film directed by someone other than studio founders Hayao Miyazaki and Isao Takahata, these new screenings of Ocean Waves are paired with Ghiblies: Episode 2, a unique 25-minute short film from Studio Ghibli, featuring several comedic vignettes of studio staff as they go about their day. Utilizing new animation techniques and software that would then be deployed on the production of My Neighbors the Yamadas, Ghiblies: Episode 2 made its North American debut in December 2016. Presented in Japanese with English subtitles.
January 5 & 9, 7:00 p.m.
Princess Mononoke: 20th Anniversary
AMC Empire 25, 234 West 42nd Street
$15.99
A two-night event! Princess Mononoke, the classic animated film from groundbreaking writer/director Hayao Miyazaki and the legendary Studio Ghibli, returns to movie theaters in celebration of the beloved historical fantasy's 20th anniversary and director Miyazaki's birthday. The first Studio Ghibli film to receive an uncut U.S. theatrical release, Princess Mononoke returns to cinemas subtitled on Jan. 5 at 7:00 p.m. and English-dubbed on Jan. 9 at 7:00 p.m. The celebration will include a special bonus screening of the music video directed by Hayao Miyazaki, Chage and Aska's "On Your Mark"!
Jan. 5-9
The Public: Martinson Hall, 425 Lafayette Street
$25, $20 members
Part of the 2017 Under the Radar Festival! Tokyo, 1937: An American silent film about a Japanese immigrant is introduced by a celebrated narrator whose existence is being threatened by the impending arrival of the talkies. Ten years later, he will survive under U.S. occupation as a street performer, desperately attempting to finish this story. Admiration and resistance, dreams and survival, Club Diamond is a modern take on the immigration tale. Its creators are Nikki Appino, an award-winning filmmaker, Saori Tsukada, who has been described as a "charismatic mover" (Backstage) and a "startlingly precise dancer" (The New York Times), and has been developed in collaboration with violinist Tim Fain.
By Rashaad Jorden (Yamagata-ken, 2008-10) for JQ magazine. A former head of the JETAA Philadelphia Sub-Chapter, Rashaad is a graduate of Leeds Beckett University with a master's degree in responsible tourism management. For more on his life abroad and enthusiasm for taiko drumming, visit his blog at www.gettingpounded.wordpress.com.
"J-pop meets jazz." What does that really mean?
These words appear on the J-MUSIC Ensemble's official website, the J-MUSIC Ensemble being a New York-based jazz-influenced instrumental band that mixes various genres. The group's Grammy-nominated founder Patrick Bartley once told me, "We're not just playing jazz songs; we're taking the jazz mentality."
So what do they serve up with Time to Play, their full-length recording debut? Befitting the group's name, Time to Play features eight covers of songs by popular Japanese musical acts (including Hikaru Utada's "Simple and Clean") executed in a cohesive mix of jazz, funk, rock and pop. Sure enough, the album's first track (and Perfume cover) "Game" features a significant rock influence with a heavy dose of bass and guitar. The album closes with another substantial touch of rock as the Yoko Kanno cover "The Real Folk Blues" also features a significant helping of the two above-mentioned instruments (but oddly enough, the song doesn't sound in any way like a folk or blues tune).
By JQ magazine editor Justin Tedaldi (CIR Kobe-shi, 2001-02). Justin has written about Japanese arts and entertainment for JETAA since 2005. For more of his articles, click here.
From the silver screen to the stage to J-pop, November is just as colorful as the autumn leaves drifting through the air. Add these live events to the mix and you've got an irresistibly epic rundown.
This month's highlights include:
Friday, Nov. 4, various times
Alamo Drafthouse Downtown Brooklyn, 445 Albee Square West
$11
East Coast premiere! This award-winning documentary debuted at Sundance and SXSW earlier this year chronicles the back story of the hard rock band X Japan, as its star drummer Yoshiki prepares for a reunion concert at Madison Square Garden. While virtually unknown to U.S. audiences, Yoshiki has sold more than 30 million records overseas, where he enjoys an A-list following. Directed by Stephen Kijak (Stones in Exile) and produced by John Battsek (Searching for Sugar Man), We Are X includes testimonials from such high-profile X fans as Gene Simmons and Marilyn Manson. See Yoshiki and director Stephen Kijak in person for Q&A on Fri, 11/4 following the 7:30 p.m. show. Director Stephen Kijak appears in person for Q&A Sat, 11/5 following the 6:30 p.m. show.
Tuesday, Nov. 8
$24.95                                              
The long-awaited final volume of the critically acclaimed Tonoharu series from JET alum Lars Martinson (Fukuoka-ken, 2003-2006) rejoins Dan Wells several months into his tenure as an English teacher in the Japanese village of Tonoharu. As personal stresses push Dan to the breaking point, he decides to take an extended cross-country vacation to let off steam. His time away grants him a fresh perspective on his troubles, but upon his return to Tonoharu, Dan discovers that dramatic change has occurred in his absence. Will this upheaval render his new-found epiphany moot? With hundreds of beautiful, detailed illustrations that evoke 19th century line engravings, Tonoharu provides a nuanced portrayal of the joys and frustrations of living abroad.
Friday, Nov. 11, 8:30 p.m.
Sounds to Summon the Japanese Gods: Ko Ishikawa
Japan Society, 333 East 47th Street
$20, $15 Japan Society members. A limited number of Lobby Seats are available for purchase. Please call the box office at (212) 715-1258 to inquire.
Step into a space where otherworldly sounds abound. Led by Ko Ishikawa, master player of the sho (ancient Japanese mouth organ) and internationally active contemporary musician, this program offers selections spanning from medieval gagaku (Imperial Court music) to works by acclaimed music composer Mamoru Fujieda. Ishikawa will be joined by Kayoko Nakagawa on koto and Ami Yamasaki on voice for this musical soiree, which also incorporates the sounds of fermenting shochu (Japan's distilled alcohol), a highly sacred beverage in Japanese mythology.
By JQ magazine editor Justin Tedaldi (CIR Kobe-shi, 2001-02) for Shukan NY Seikatsu. Justin has written about Japanese arts and entertainment for JETAA since 2005. For more of his articles, click here.
The most influential rock band in Japanese history, X Japan has sold 30 million albums, performed a record 18 shows at Tokyo Dome, and even headlined Madison Square Garden in 2014. Led by their flamboyant drummer/pianist Yoshiki, the band rewrote the rules for both sound and style in the late '80s and early '90s, giving birth to the visual kei genre in the process.
After a series of struggles and rebirth, 2016 promises to be X's biggest year yet on the global stage. The band is months away from releasing their first studio album in 20 years, and with October 21 comes the theatrical premiere of "We Are X," a new award-winning documentary of the group from American director Stephen Kijak, best known for 2010's "Stones in Exile."
The film had its first-ever screening at Sundance in January, and Yoshiki himself appeared in New York last month for a special invitation-only screening of the film at the Crosby Street Hotel in Soho, where he participated in a Q&A with the director, played grand piano, and greeted some very lucky fans.
While X Japan has no current plans to tour America, fans hoping to see Yoshiki on stage won't have to wait too long: Yoshiki Classical with the Tokyo Philharmonic Orchestra makes its Carnegie Hall debut January 12 and 13. Tickets are available now. For more information on cities and premiere dates for the film, visit www.wearexfilm.com.
Justin has written about Japanese arts and entertainment since 2005. For more of his stories, visit http://jetaany.org/magazine.
Sep
29

Article/Journalism, Events, Film, Food & Drink, JQ Magazine, Music

Comments Off

on JQ Magazine: Nippon in New York — 'Shin Godzilla,' New York Comic Con, Ramen Slurpfest, 'We Are X'
By JQ magazine editor Justin Tedaldi (CIR Kobe-shi, 2001-02). Justin has written about Japanese arts and entertainment for JETAA since 2005. For more of his articles, click here.
The Japan-centric events of the month ahead promise to be as rich and full as autumn itself—brisk and colorful, with a dash of unpredictability.
This month's highlights include: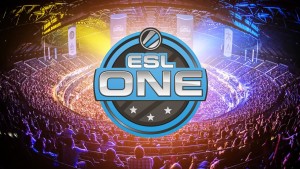 Oct. 1-2
Barclays Center, 620 Atlantic Avenue (Brooklyn)
$49, $89
ESL, the world's largest esports company, brings the East Coast's largest esports tournament to Brooklyn! This two-day tournament will feature a $250,000 Counter-Strike: Global Offensive competition and a $75,000 Street Fighter V Brooklyn Beatdown offline tournament! In addition to the tourneys, ESL One New York will feature a wide array of activities as part of the main event, including pro player autograph sessions, virtual reality experiences, the ESL Shop, and other fan fest activities.
Sunday, Oct. 2, 7:00 p.m.
DROM, 85 Avenue A
$13 advance, $18 at the door
"I started writing some of the material for the album on my final year on JET," says New York City-based alum Tony Waldman (Mie-ken, 2005-09), drummer and co-composer for progressive rock quintet Edensong, about the band's new album, Years in the Garden of Years. "Some of the music is definitely inspired by Japanese RPG game music and references stuff both musically and in the titles of songs." The band's self-released 2008 debut The Fruit Fallen was hailed as a "masterpiece" by critics, and helped pave the way for live shows and notable festival appearances throughout North America. Their new release further explores their intricately composed eclectic orchestral rock style, culminating in this special live performance.
Wednesday, Oct. 5, 7:30 p.m. and 9:30 p.m.
Lew Tabackin Trio with special guest Toshiko Akiyoshi
Dizzy's Club Coca-Cola, Broadway and 60th Street, fifth floor
$40, $25 students
One of the greatest marriages in jazz history, NEA Jazz Master Toshiko Akiyoshi and reed virtuoso Lew Tabackin have been leading and performing in top jazz groups since the sixties. Akiyoshi is known for her challenging and full-textured arrangements that sometimes evoke her homeland, Japan, while Tabackin is recognized for his dedication to showing the full range of possibilities on his instrument—melodically, rhythmically, and dynamically. Together, they lead an eponymous big band of international renown, but this special one-night-only engagement at Dizzy's will showcase the duo in a more intimate small group setting.
By JQ magazine editor Justin Tedaldi (CIR Kobe-shi, 2001-02). Justin has written about Japanese arts and entertainment for JETAA since 2005. For more of his articles, click here.
As the summer winds fade into fall colors, the weeks ahead are shaping up with these exciting events, ready to be enjoyed after Labor Day.
This month's highlights include: 
Wednesday, Aug. 31, 6:00 p.m.
Asia Society, 725 Park Avenue
Free (click here for tickets)
Winner of the Special Jury Mention for Best Documentary Director at the 2015 Tribeca Film Festival! Go behind the scenes at Japan's Yoshida Brewery, where a brotherhood of artisans, ranging from 20 to 70, spend six months in nearly monastic isolation as they follow an age-old process to create sake, the nation's revered rice wine. This special screening precedes the film's public airing on PBS. Followed by a Q&A with producer Masako Tsumura.
Sept. 3-4, 8:00 p.m.
Manhattan Center Hammerstein Ballroom, 311 West 34th Street
$40.50-$65.50
Formed in 2000 in Hiroshima by a trio of girls in the same performing arts academy, Perfume has been one of the biggest J-pop success stories of the past decade. Now, with the release of their latest album Cosmic Explorer, the electronic pop trio is gearing up for its sixth tour, with a pair of shows at the legendary Hammerstein Ballroom.
Sept. 9-10
Gerald W. Lynch Theater, 524 West 59th Street
$30-$40, $15 students
An original musical inspired by the life of Sadako Sasaki, a 12-year-old girl who died from leukemia resulting from radiation caused by the atomic bomb dropped on Hiroshima. She was made famous for having folded over a thousand paper cranes to fulfill an old Japanese legend that would grant one wish to anyone who would fold one thousand cranes. To this day, she is a reminder of innocent victims of war, and her story of her thousand paper cranes have inspired a movement of folding cranes for peace. The musical juxtaposes Sadako's true story and the events leading up to her death in November 1955 with a fictional story about a group of her friends who rallied support from around Japan to have a monument built in Sadako's memory to honor the children victims of the atomic bomb.