Oct
27

Article/Journalism, Events, Film, JQ Magazine, Music

Comments Off

on JQ Magazine: Nippon in New York — 'Noh-opera,' Cowboy Bebop Concert, Anime NYC
By JQ magazine editor Justin Tedaldi (CIR Kobe-shi, 2001-02). Justin has written about Japanese arts and entertainment for JETAA since 2005. For more of his articles, click here.
The Japan-centric events of the month ahead promise to be as rich and full as autumn itself—brisk and colorful, with a dash of unpredictability.
This month's highlights include:
Thursday, Nov. 1
Various locations
$16-$20
Get ready to crumble! The king of all monsters is back and bigger than ever! The action heats up when a UFO reveals itself as a massive alien monster with awesome destructive powers. The alien monster heads straight for the behemoth Godzilla, who's just crushed the entire city for the battle of the millennium. But Godzilla's furious heat beam may not be enough to destroy the death-dealing alien, and the future of humankind is in jeopardy. Now, it's a bang-up, three-way, no-holds-barred brawl as Godzilla, the alien monster and the courageous citizens of Japan fight an unprecedented battle for survival in this earth-shattering sci-fi action adventure that will blow you away.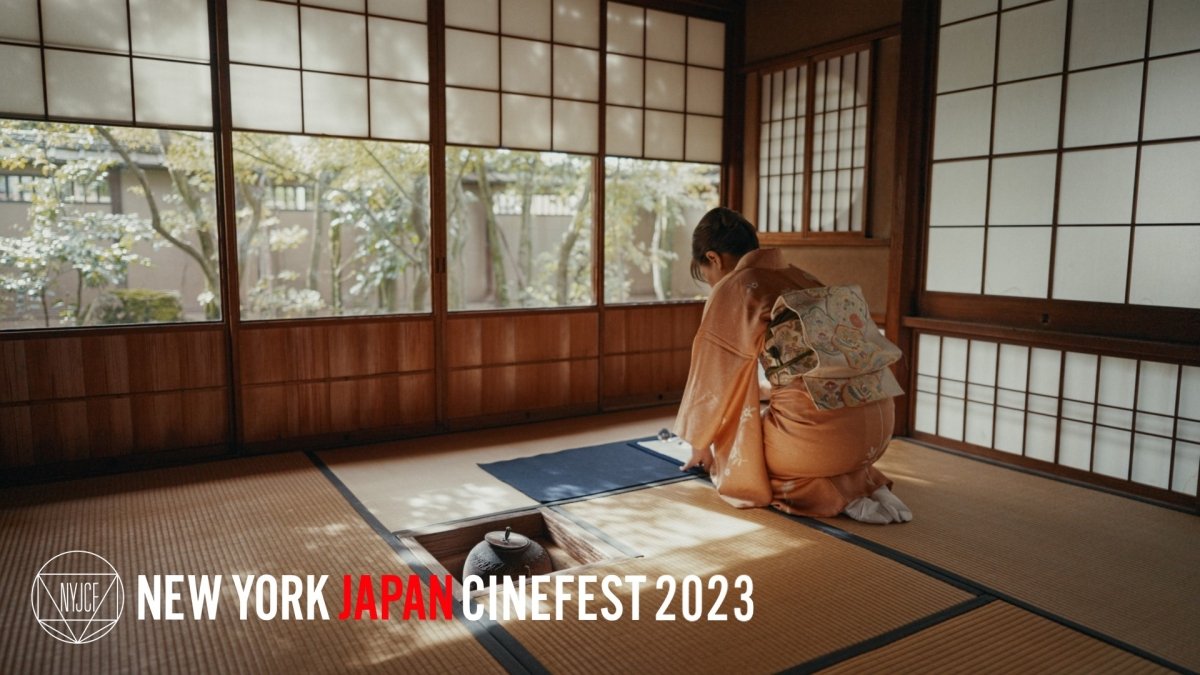 Nov. 3-4
Asia Society, 725 Park Avenue
$8 Members, $15 Non-Members (per day)
Join Asia Society to celebrate Japanese independent filmmaking at New York Japan CineFest 2023. Now in its twelfth year, this film festival is back in person for the first time since 2019 with a screening of eighteen provocative short films over two days. The films comprise a diverse and exciting array of genres and styles from around the world— including fiction, documentary, and anime—that portray historical and contemporary Japanese culture and society.
On Friday, November 3, at 6:30 p.m., the two-day festival opens with a ninety-minute screening of short films, followed by a reception.
On Saturday, November 4, more short films follow at 1 p.m. and 3:30 p.m., with a beautiful calligraphy performance by acclaimed artist Chifumi Niimi at 3 p.m. Asia Society is proud to co-host the world premiere of Chifumi's first short documentary film, Shu Ha Ri on New York Japan CineFest Day Two.
Nov, 8-9, various times
Various locations
$16-20
It's 2012, and ten years have passed since the adventure in the Digital World. Daisuke Motomiya is now twenty, and he and the rest of the DigiDestined seem to be changing bit by bit in terms of appearance and lifestyle. Then one day, a giant Digitama suddenly appears in the sky over Tokyo Tower. Daisuke and the others encounter a mysterious young man named Lui Ohwada, who informs them that he's the first ever DigiDestined in the world…
The feature will include an introduction from the director, Tomohisa Taguchi. PLUS, as an incredibly special bonus, the first 50 guests to arrive at each night's screening will receive a complimentary Digimon Card Game Tamer Party Pack -THE BEGINNING-  ver. 2.0, which includes 3 out of 14 possible cards from the new Digimon Card Game deck commemorating the film. Lucky recipients will be among the first fans in the U.S. to own these new "Digimon Adventure 02 The Beginning" themed cards before they are released to the general public in December. The Nov. 8 screening is dubbed in English, with the Nov. 9 screening subtitled in Japanese.
Nov. 8-9, 12, various times
Various locations
$16-20
Anime Expo Cinema Nights invites you to return to the visually stunning and poignant classic Ghost in the Shell. 2029: A female cybernetic government agent, Major Motoko Kusanagi, and the Internal Bureau of Investigations are hot on the trail of "The Puppet Master," a mysterious and threatening computer virus capable of infiltrating human hosts. Together with her fellow agents from Section 9, Kusanagi embarks on a high-tech race against time to capture the omnipresent entity. Director Mamoru Oshii's award-winning cyber-tech thriller, based on the comic book by Shirow Masamune, is lauded as one of the leading Japanese animation films of all time. All screenings are presented in Japanese with English subtitles.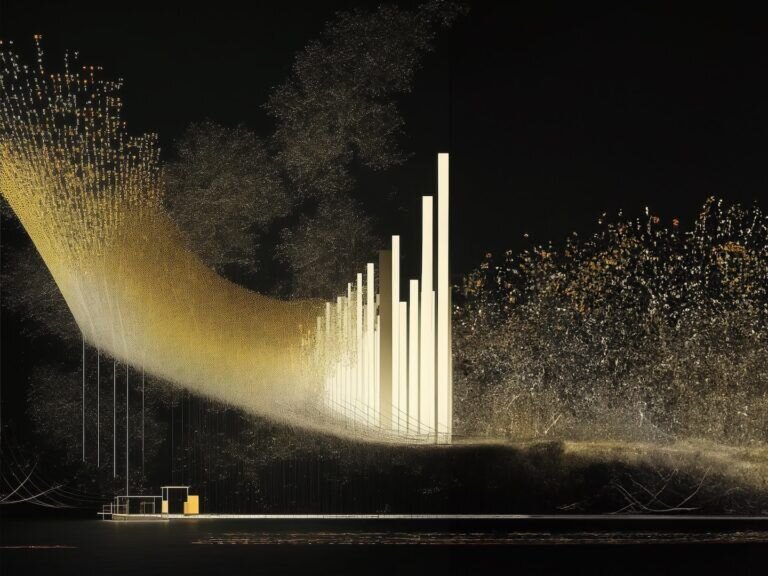 Thursday, Nov. 16, 5:15 p.m.
Noh-opera / Noh-tation: Deconding John Cage's Unrealized Project
Japan Society, 333 East 47th Street
$30 members, $38 nonmembers
Part of the John Cage's Japan series! In response to Cage's unrealized project, Noh-opera: Or the Complete Musical Works of Marcel Duchamp, which he envisioned to premiere in Japan, Tomomi Adachi seamlessly integrates the alluring aspects of opera and noh, using AI to compose music and lyrics from koan—short Zen Buddhist riddles. This audacious composition fuses together the distinct vocal styles of Gelsey Bell, recognized as the "future of experimental vocalism" (NY Times), and Japanese female noh actor Wakako Matsuda, with five wind instruments performed by the International Contemporary Ensemble. For this concert, International Contemporary Ensemble members include Isabel Lepanto Gleicher (flute), James Austin Smith (oboe), Campbell MacDonald (clarinet), Rebekah Heller (bassoon) and Michael Lormand (trombone).
Thursday, Nov. 16, 8:00 p.m.
Cowboy Bebop 25th Anniversary Concert – The Music Feat. the Sinfonietta
The Town Hall, 123 West 43rd Street
$62.90-$140.65
Nearly two generations of American television fans and music lovers have come of age listening to the composer Yoko Kanno's deceptively funky, wildly eclectic soundtrack Cowboy Bebop. Utilizing a hash of jazz, classical, country, reggae, prog rock, and art pop motifs, Yoko Kanno's sound meshed perfectly with the masterful storytelling of Director Shinichi Watanabe. Now's your chance to party with Spike, Jet, Faye, Ed, and Ein at this celebration of all things Cowboy Bebop! The Sinfonietta, an acclaimed all-woman and majority women-of-color orchestra led by conductor Macy Schmidt, will lay down the tracks and tear up the starways with live scored screening of scenes from the anime, symphonic renditions of Yoko Kanno's classics, and more big surprises!
Nov. 17-19
Jacob K. Javits Convention Center, 429 11th Avenue
$68 (Friday), $71 (Sunday)
For the sixth anniversary edition of this three-day celebration of Japanese animation and pop culture, attendees will be able to view exclusive anime screenings and meet major guests courtesy of international animation and manga publishers; play the latest in Japanese gaming technology; chow down on Japanese delicacies and fusion cuisine; rock out to musical guests direct from Tokyo; and more! Centerpiece events this year include hololive English -Advent- NYC Invasion; Hiroyuki Imaishi and Hiromi Wakabayashi of Studio TRIGGER; appearances by creator of The Ancient Magus' Bride Kore Yamazaki and creator of Undead Unluck Yoshifumi Tozuka; voice actor meet and greets; rare import gaming and screenings; the Anime NYC Masquerade; and much more!
Tuesday, Nov. 28, 7:00 p.m.
Japan Society, 333 East 47th Street
$20-$25
Japan Society is honored to welcome the King of the Monsters for a special screening of the first Japanese Godzilla film since 2016. Written and directed by award-winning director Takashi Yamazaki and produced by Toho Studios, the film features an all-star cast lead by Ryunosuke Kamiki, Minami Hamabe, Yuki Yamada, Munetaka Aoki, Hidetaka Yoshioka, Sakura Ando and Kuranosuke Sasaki. Set in a devastated post-war Japan, it follows the country recovering from the scars of the past as the new threat of Godzilla appears. What happens when Godzilla comes to Japan completely disarmed and defenseless? Presented in partnership with Toho International, Godzilla Minus One comes to theaters on December 1 nationwide. Presented in Japanese with English subtitles.
For more JQ articles, click here.