Dec
28

Art, Film, Translating/Interpreting, Uncategorized, WIT Life

Comments Off

on WIT Life #349: 今年の漢字
Professional Writer/Interpreter/Translator Stacy Smith (Kumamoto-ken CIR, 2000-03) presents WIT Life, a periodic series about aspects of Japanese culture such as film, food and language. Stacy starts her day by watching Fujisankei's newscast in Japanese, and here she offers some interesting tidbits and trends along with her own observations.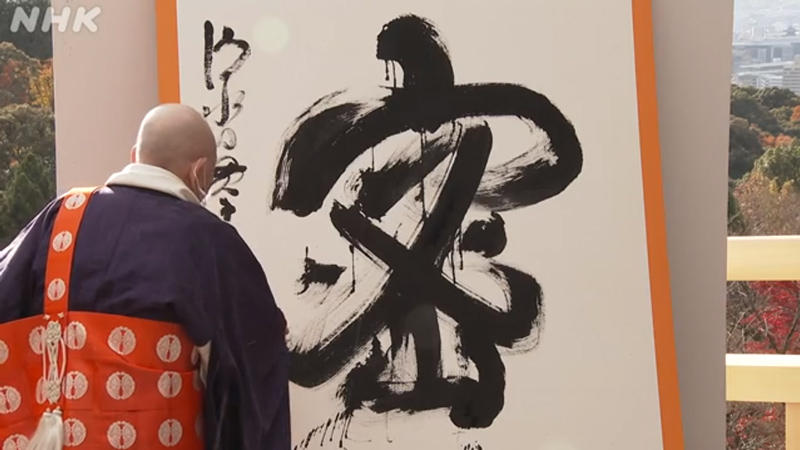 We have come to the end of this crazy Covid year, and that means it's time for 今年の漢字 (kotoshi no kanji, or kanji of the year). 密 (mitsu, or close, dense and crowded) was selected, reflecting Japan's initial response to the virus by promoting avoidance of 三つの密 (mitsu no mitsu or sanmitsu). These are also known as the 3Cs, and refer to 密閉 (mippei, or confined, poorly ventilated spaces), 密集 (misshuu, or crowds of people) and 密接 (missetsu, or close-contact settings). Japan was able to control infection rates to an extent this way, but as in the U.S. there are worries of a surge early next year as a result of gathering during the 年末年始 (nenmatsu nenshi, or year-end holidays). Runners-up to 密 included 禍 (ka, or damage, as in コロナ禍) and 病 (byou or yamai, or disease and illness).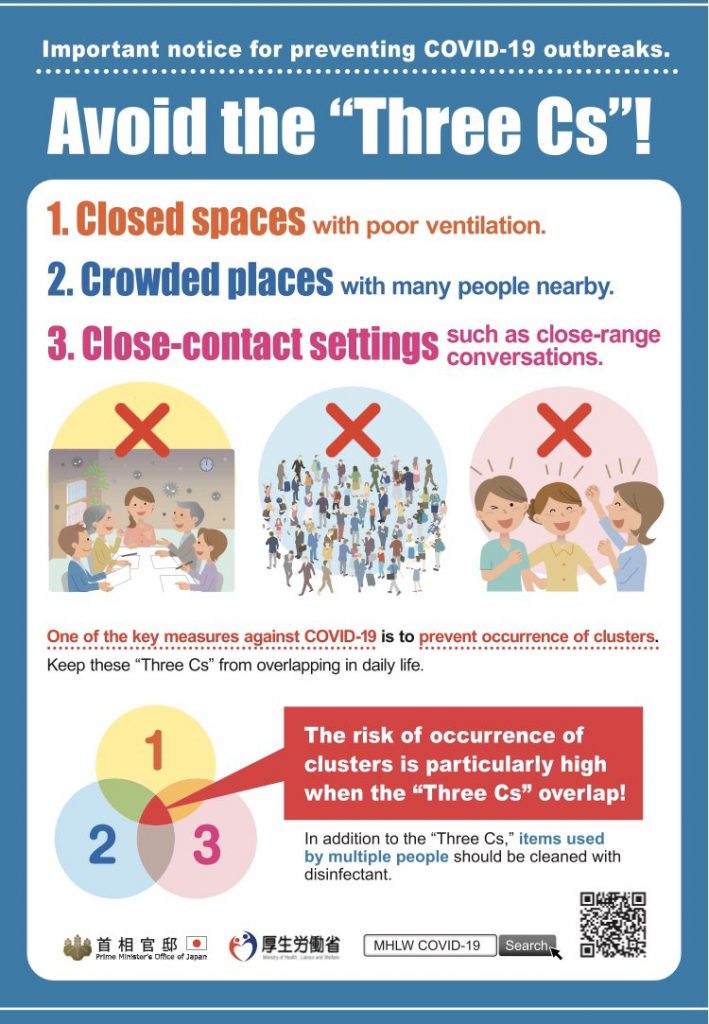 For some Japan related reading, check out this Ippodo Gallery article and its beautiful imagery about 冬至 (touji, or the winter solstice), which we just marked last week. A heavier article is this NYT one about an alleged sexual assault on a Kusatsu assemblywoman, followed by her ouster from office via a recall election arranged by the town's mayor, who she had accused as her perpetrator. Another NYT article focuses on Naomi Osaka's activism on and off the court. Finally, please enjoy this interview from Japan House LA with documentarian Alison Klayman. They discuss her latest short film Flower Punk (which you can watch here), about the work of Japanese floral artist Makoto Azuma.
With the advent of a vaccine, prospects look a lot better for 2021. Here's hoping, and wishing all readers a happy, healthy new year! 良いお年をお迎えください。