Dec
3

Uncategorized

Comments Off

on JETAA Chapter Beats December 2018
Chapter Beats December, 2018
JETAA Chapter Beat is a periodic mosaic of events taking place in the JETAA sphere. Compiled by AJET's Director of Alumni Relations Megan Buhagiar (Ishikawa Prefecture, 2017- Present)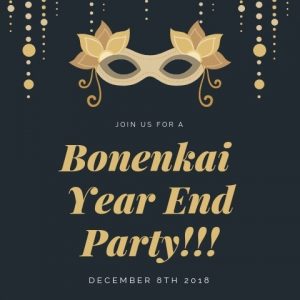 Pencil it in your calendars! An amazing evening is in the work and you won't wanna miss it. More details to come in future newsletters or on the JETAASC FB page.
JETAA DC

Life Goes On documentary screening

JETAADC Presents
"Life Goes On"
Monday, December 3rd 6-8pm
1307 New York Ave NW
Buy Tickets Here!
Life endures. Six years after the Great East Japan Earthquake and Tsunami, in the beautiful land of Tohoku, on Japan's North-Eastern coast, people stricken by immeasurable loss never give up on moving forward. Join us for a special screening of the documentary Life Goes On 一陽来復, and understand how resilience, fortitude, and benevolence prevail after an unimaginable disaster.
The JET Alumni Association of Washington DC [JETAADC] is proud to host an exclusive screening of this moving documentary here in DC. All collected proceeds from the subsidized tickets will be given to the film director, donations warmly welcomed. Dinner will be provided.
Doors open at 6 PM for check-in and dinner; screening begins at 6:30 PM.

JETAA Pub Social
Get in the festive feels on the first Thursday of December and join JETAA UK for a pub social and end-of-year お疲れ様 at the Somers Town Coffee House!
Committee members will be there from 18:30 so drop in anytime and look for JETAA signs and friendly faces. Tickets are free and registration is optional but it helps us know who to look for if you sign up with Eventbrite – just follow the link :)
Look forward to seeing you there!
https://www.eventbrite.co.uk/e/jetaa-london-pub-social-tickets-52476493605
JETAA South Island (New Zealand)

Bonenkai
DATE:            Friday, December 7th
TIME:             18:30 – 20:30 UTC+13
VENUE:         Cookai Sushi Chain Train & Bar at the Crossing
Level 1 The Crossing 166 Cashel St.
Christchurch, New Zealand
JETAA Ottowa

Annual General Meeting
DATE:            Friday, December 7th
TIME:             18:00 – 21:00 EST
VENUE:         C'est Japon à Suisha
                        208 Slater Street, Ottawa,
Ontario K1P 5H8
The 2018 General Annual Meeting of JETAA Ottawa will be held at C'est Japon à Suisha on Friday, December 7th at 6:00 pm, in the lower level of the restaurant.
All members are welcome. Bylaw revisions (stay tuned for a link to the final draft) will be voted upon, as well as BoD positions. Anyone wishing to join the Board of Directors may come and submit their candidacy for the elections. You're also encouraged to bring up anything you'd like your BoD to know about, or wish to propose, or just mention officially!
Hope to see you there!
JETAA Toronto

Kurisumasu Karaoke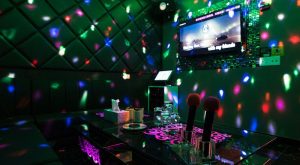 Join us 7-10pm on Friday, December 14th at Bar+ Karaoke to sing your heart out. Whether you're just an occasional caroller or a year round singing sensation, this event is for you!   It's Japanese-style, so everyone will be able to get some song choices in, and who better to rock out with than JET friends?
Date: Friday, December 14th, 7-10pm
Location: Bar+ Karaoke (360 Yonge St, Toronto)
Cost: $10
For any questions, contact membership@jetaatoronto.ca. Hope to see you there!
JETAA Praries

Ramen + Christmas Cake
Date:  Thursday, December 13th
Time: 18:30 UTC-06
Venue:           Cho Ichi Ramen
1151 Pembina Highway,
Winnipeg, Manitoba R3T 2A3
Do you miss having a bowl of hot ramen to warm you up? Do you miss having Christmas cake as well? Do you miss mingling with likeminded people who understand what Japan is all about? Behold! We will have Ramen + Christmas Cake Night! at Cho Ichi Ramen, 1151 Pembina Highway. Cake will be held at a yet to-be-determined location. For JETAA Prairie members. Please rsvp by December 5th, 2018 by either this Facebook event (set yourself to "Going") or rsvp@jetaaprairies.ca.
JETAA Canberra

Save the Date – Bounenkai Dinner and Karaoke
Date:              Thursday, December 13th
Time:             18:30 – 22:30 UTC+11
Venue:           To Be Confirmed
Save the date for our annual bounenkai.
We will start with dinner somewhere in Dickson followed by karaoke.
Details to be confirmed soon so keep an eye out for updates.
Updates can be found here.
JETAA Wellington

Rakugo Performance at Tatsushi
Date:              Sunday, December 2nd
Time:             18:00 – 22:00
Venue:           Tatsushi Japanese Restaurant
19 Edward Street
Wellington, 6011 New Zealand
This unique event comes to us courtesy of the Japan Information & Cultural Centre:
Have you heard of the Japanese art of Rakugo? Rakugo is a traditional form of storytelling, told by a solo Rakugo performer who entertains the audience by telling mainly comedic, but sometimes scary, moving or even erotic stories. Tatsushi restaurant, right in the middle of Wellington's CBD, is hosting the first New Zealand performance of Tachikawa Koshira, an accomplished Rakugo performer who has entertained not only in Japan, but also in Australia and Spain! This performance will be solely in Japanese.
Spaces are limited, so get in quick and reserve by emailing Tatsushi! Prices are $30 for entry, or $40 for entry and a delicious Japanese Bento meal packed by Tatsushi.
WHEN: 6pm meal, 7pm performance, Sunday 2 December
WHERE: Tatsushi, 19 Edward Street, Wellington

Website 
Email: tatsushi@live.com
JETAA Minnesota

Talk: The Tale of Genji in Japanese Art
DATE:            Saturday, December 8th
TIME:             10:00 – 12:15 CST
VENUE:         Minneapolis Institute of Art
2400 S 3rd Avenue,
Minneapolis, Minnesota 55404 JETAAMN is offering discounted tickets ($8) per person for this event.
Hurry- deadline to register is Dec. 1st!
Join us for an in-depth talk to learn about the "Tale of Genji" as presented in Japanese art. The "Tale of Genji" is celebrated as Japan's greatest literary work. Written in the early 1000s by Murasaki Shikibu, a lady-in-waiting at the imperial court, the tale traces the life and romantic pursuits of an imperial prince called "Shining Genji." Rich in poetry and offering an intimate look at the court, it has inspired countless Japanese artists over the centuries, and illustrations of or allusions to the tale appear on everything from paintings, prints, and decorative artworks to clothing and manga (comic books). These three presentations are offered in conjunction with Mia's exhibition "Love Affairs: The Tale of Genji in Japanese Art" (bit.ly/2PmGIr0) and offer different perspectives on Genji-related art created over the past 500 years. On view through March 10, 2019.
To sign up, complete online form here.