Feb
18

Article/Journalism, Writers

Comments Off

on 【RocketNews24】There's snow in my kitchen! Heaviest snowfall on record brings Yamanashi Prefecture to its knees
Posted by Michelle Lynn Dinh (Shimane-ken, Chibu-mura, 2010–13), editor and writer for RocketNews24. The following article was written by Cara Clegg, a writer and translator for RocketNews24, a Japan-based site dedicated to bringing fun and quirky news from Asia to English speaking audiences.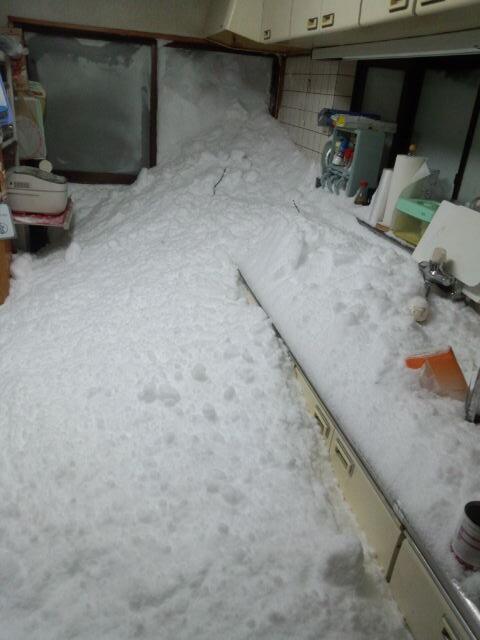 We've already seen Hokkaido residents putting a damper on the fuss Tokyo-ites are making over a bit of snow, but Yamanashi Prefecture genuinely might be able to give them a run for their money. Huge amounts of the white stuff has been causing problems across the prefecture, but has been comparatively underreported compared to events around the capital.
Residents have been taking to Twitter to share these shocking images that aren't making it onto the news. Check out these rather epic photos.
The Kantō-Kōshin region has been suffering from severe snowy weather for two weeks now, and since the 14th areas in Yamanashi Prefecture have seen over one metre of snowfall. Kofu and  Fujikawaguchiko have recorded their largest amounts since records began at 114 cm and 143 cm respectively. If you're having trouble putting that in perspective, that would probably reach up to the average person's shoulders(for me it's around nose-height, but I'm kind of on the short side).
Yamanashi is not prepared for snow, and the unprecedented amount has left many areas completely cut off, with people unable to leave their houses. For many people, 'snowed in' in Yamanashi Prefecture right now doesn't mean 'unable to get to work', it means 'being physically unable to open the door'. Or in this poor soul's case, cook breakfast…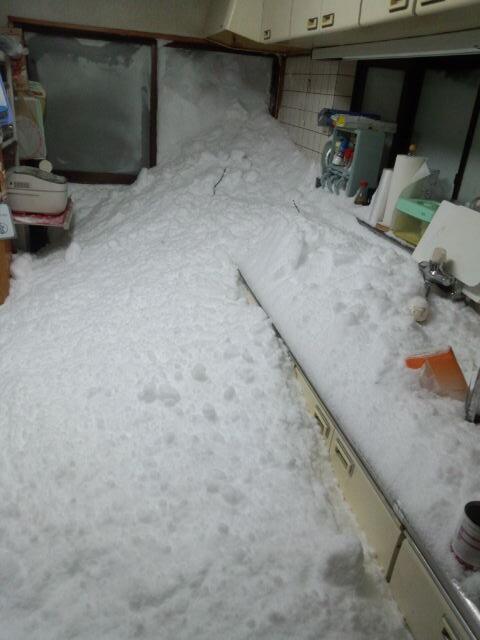 On the 15th, the JR Chūō, Minobu and Fujikyuko train lines were all at a standstill for the whole day due to snow and downed overhead wires. Train carriages had been abandoned at stations along the lines as they became unable to travel any further, snow piling up almost as high as the platforms themselves.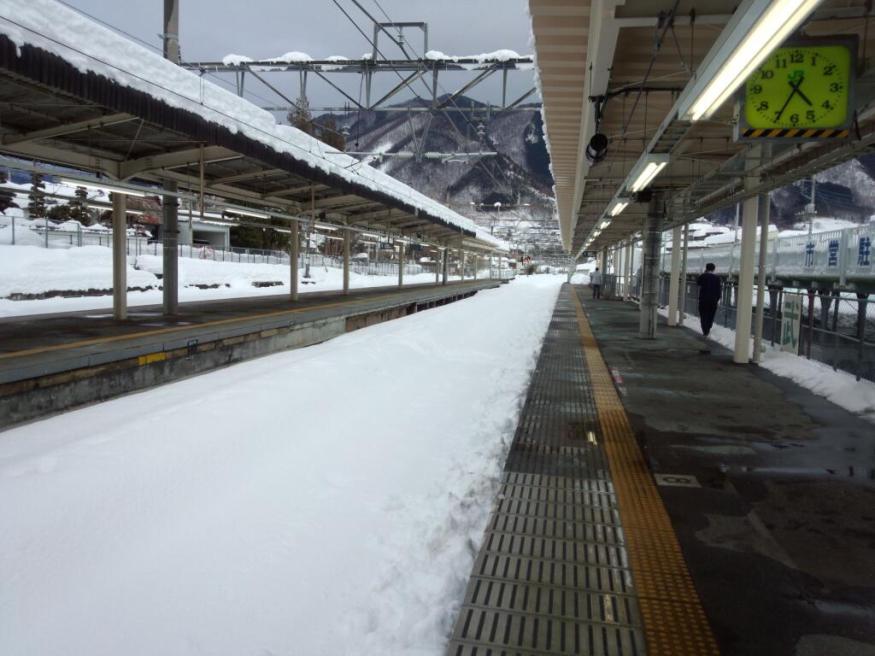 Many roads, including both lanes on the major freeways linking the prefecture to the rest of the country (Chuo Expressway, Chūbu-Ōdan Expressway, Higashifuji-goko Road), have been closed.
The map below shows the closures that have been announced. There's no getting in or out of Yamanashi…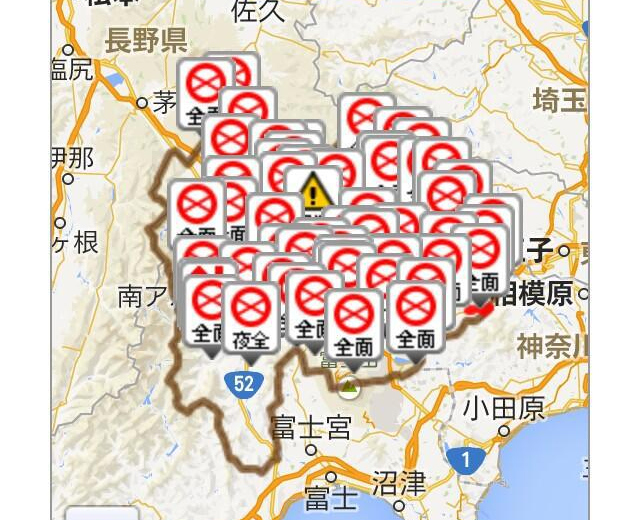 …And you can see why.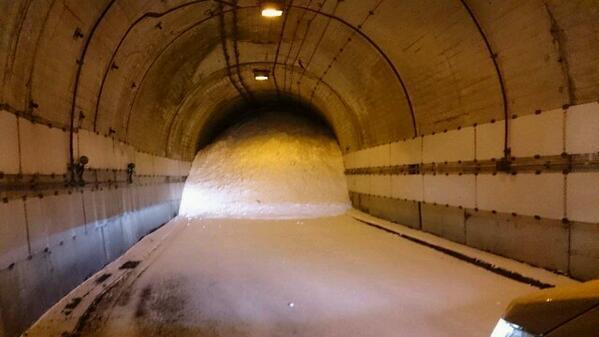 There is particular worry about slow responses to people trapped on the roads, especially on Route 30 and Route 139 where there are many people stuck in their cars lacking food and gas. With no indication of when the roads will be open again, over 1,000 cars have been abandoned.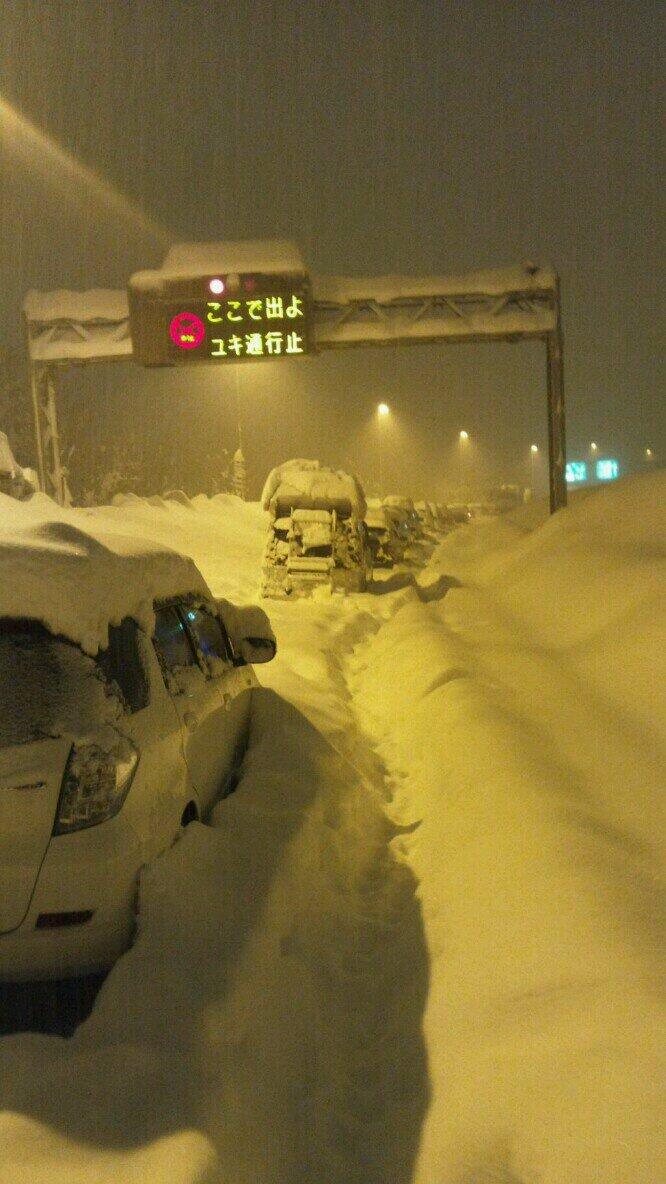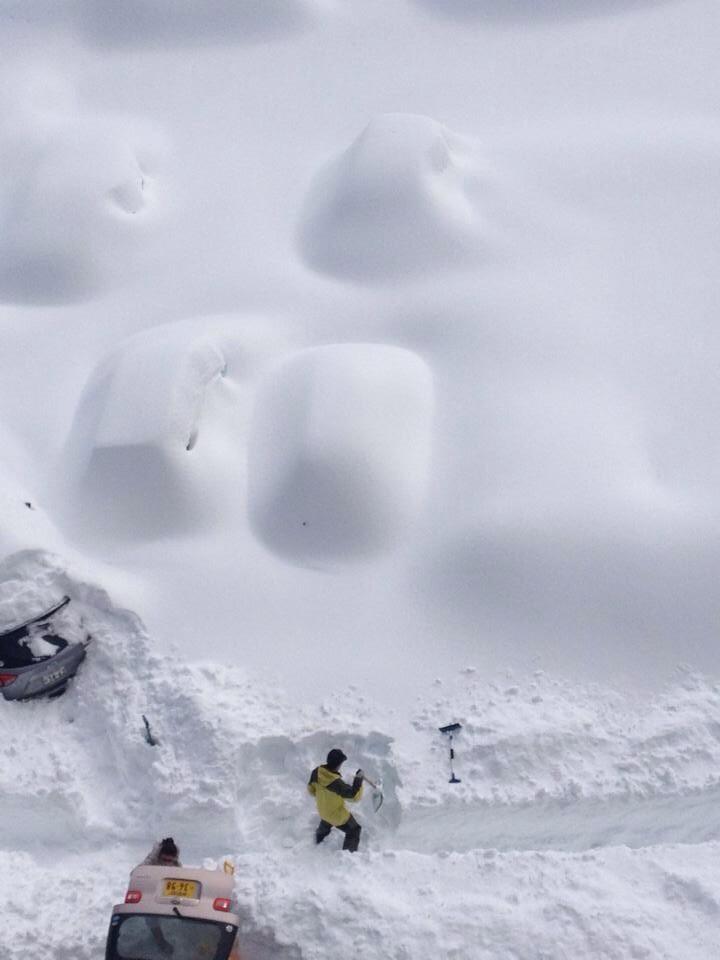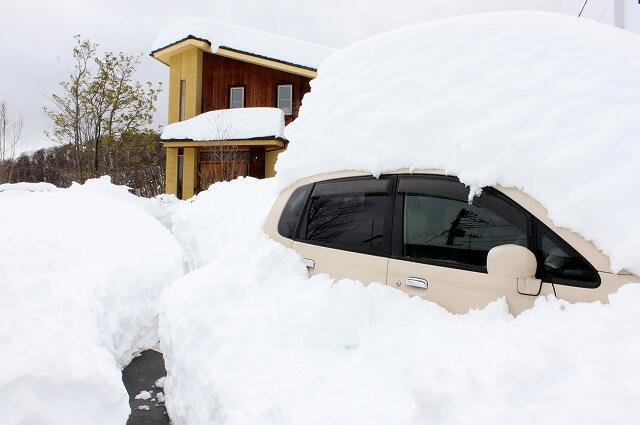 The extent of the damage caused by the snow probably won't be clear until it all melts, but pictures are already emerging such these pictures of garages in two different places that have collapsed under the weight of the drift.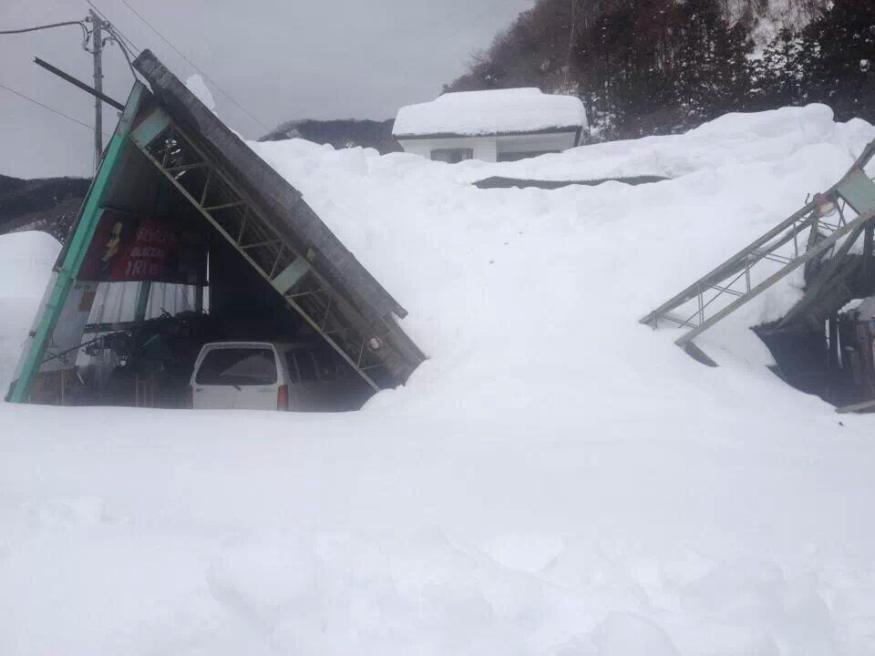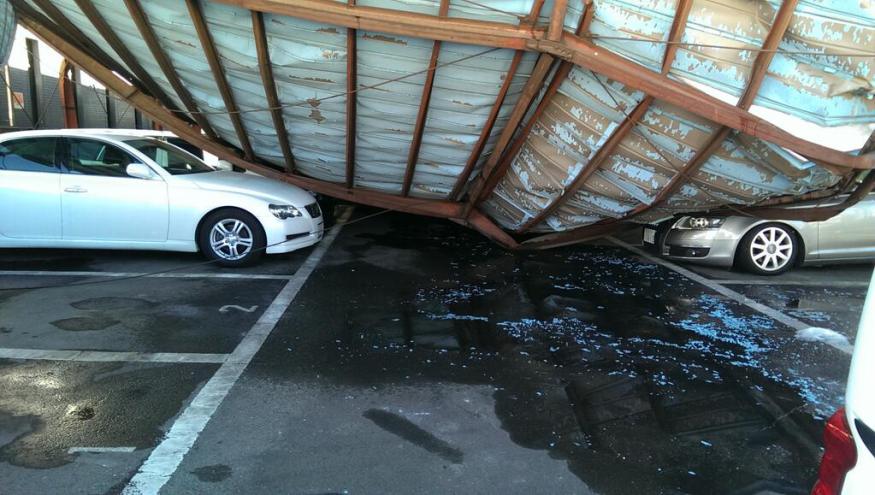 To add to the almost apocalyptic feeling, supermarkets and convenience stores have been cleared out as people stock up on food and water for the coming days.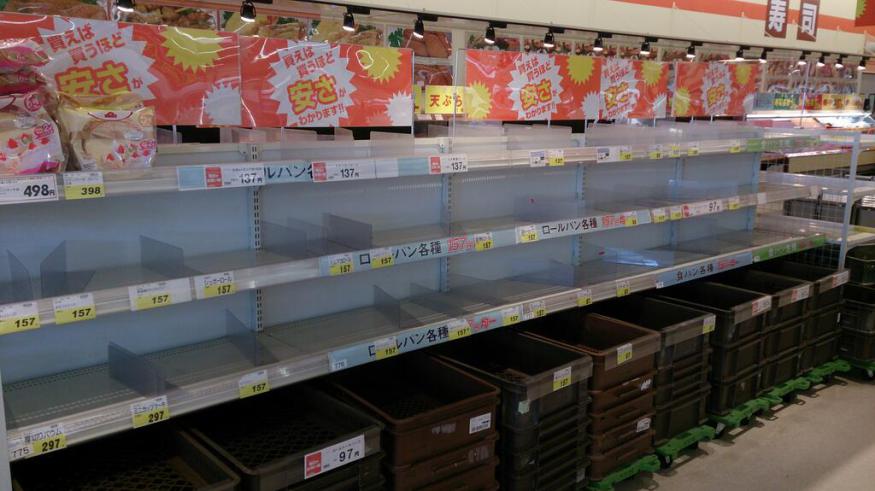 All onigiri, cup noodles, and snacks are sold out in this Lawson convenienve store at Ōtsuki junction.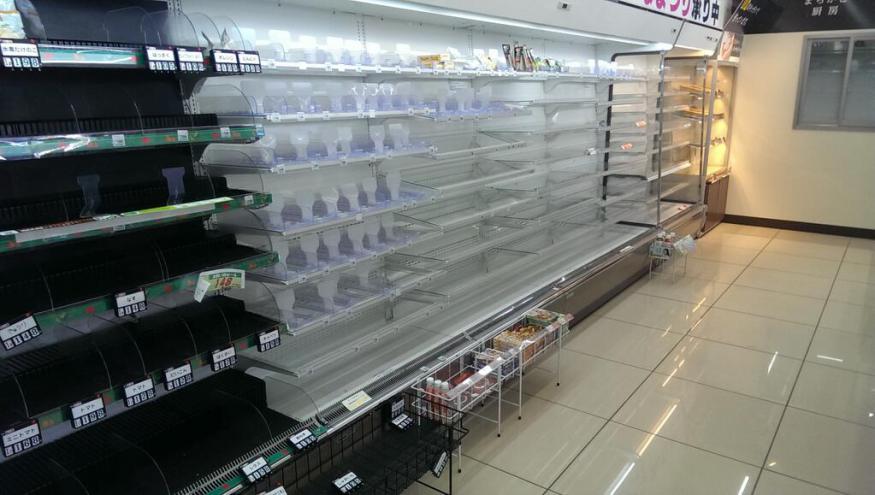 Thanks to the residents of Yamanashi Prefecture for sharing their experiences on Twitter – we hope everyone keeps warm and stays safe.
Source: Naver Matome
Images: Twitter
More from RocketNews24:
Are you a writer who knows Japanese? RocketNews24 English is hiring!