Jan
2

Article/Journalism, JQ Magazine

Comments Off

on JQ Magazine Needs New Writers for Winter 2012!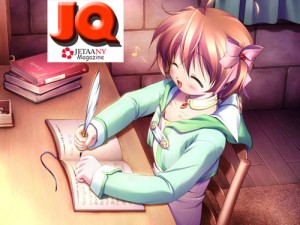 As we welcome a new year, JETAA New York's JQ magazine continues to provide content with an ever-expanding array of articles, interviews and features (see our recent stories here). We're now looking for new writers (including new returnees and JET vets) from all JETAA chapters worldwide to write and share more material that we can post online to the widest JET readership on the web through our hosts at the global JET alumni resource site JETwit.com.
Below are story ideas grouped by JET participants and alumni (JET World) and those more on Japanese culture (Japan World). If you're a JET or JETWit contributor from anywhere in the world, we welcome your interest or additional story ideas! Click "Read More" below to see our story ideas, and contact JQ's editor Justin Tedaldi (magazine [at] jetaany [dot] org) to sign up.