Jan
16

Article/Journalism, Japan Fix, Justin's Japan

Comments Off

on Justin's Japan: All-time Anime Classic 'Dragon Ball Z' Comes to Hulu
By JQ magazine's Justin Tedaldi (CIR Kobe-shi, 2001-02) for Examiner.com. Visit his NY Japanese Culture page here to subscribe for free alerts on newly published stories. 
U.S.-based FUNimation Entertainment and Toei Animation Co., Ltd. have teamed up to present Japan's evergreen animated series Dragon Ball Z at Hulu.com, North America's online leader for streaming TV shows and film in North America.
Yesterday (Jan. 15), FUNimation began streaming the series' first 15 episodes via Hulu, the official Dragon Ball Z website (www.dragonballz.com) in addition to www.dragonballzkai.com, www.funimation.com.
FUNimation will offer its professionally-produced, uncut, English-tracked and English-subtitled adaptations of the massively successful series beginning with the first episode as well as other chapters of the Dragon Ball franchise: Dragon Ball, Dragon Ball GT and Dragon Ball Z Kai.
Click here for the rest of the story.
Dec
30

Japan Fix, Uncategorized

Comments Off

on Japan Fix: Tampa (Part 2)
By Steven Horowitz (Aichi-ken, 1992-94) and Lily Lam (Kagawa-ken, 2004-09)
If you read the previous Japan Fix:  Tampa post, then you know of some quality JET-recommended places in Tampa to get your Japan Fix on.   It turns out, however, there's more to tell and Tampa is even Japanese-ier than previously thought.  You just have to know where to look.  (In our case, we were forced to look because the places listed in the previous Japan Fix:  Tampa post happened to be closed this past Monday thanks to the holidays.)
So read on for Japan Fix:  Tampa (Part 2):
Japanese Food
I Ai Sushi (as in, "I love sushi") is a cozy Japanese restaurant with an izakaya section on their menu tucked away in a shopping mall on 33614 W. Waters Ave. that also features a Marshalls (aka America's "Ito Yokado") and an Albertsons.  Perhaps the Japanese-iest touch of all is their business card which, in true Japanese fashion, includes a crude yet cute map of the mall with an arrow pointing to where the restaurant is located. 
I had the good fortune to go with St. Petersburg native, uber-foodie and fellow alum Lily Lam (Kagawa-ken, 2004-09) who heard about the place from a friend whose mother happens to be Japanese.  (Notably, Lily actually lives and works in San Francisco these days.  We only got in touch when she responded for the JET-Sister City List Project and, in the course of e-mailing, we realized we would both be in the Tampa-St. Pete area for Christmas.)
I Ai Sushi is owned by a Japanese couple who hail from Osaka and opened the restaurant about 3 years ago.  Tasteful Japanese art on the walls is accented with a Hello Kitty clock as well as autographed photos of several Japanese ballplayers who have eaten there. 
We started with a bottle of warm sake.  And perhaps the nicest thing about the sake was that rather than present us with a long list of detailed descriptions of sakes from all over Japan, they just brought us some decent sake.  Somehow I found this lack of choice to be reassuringly natsukashii.  (Remember lunch in your junior high schools?)
From the izakaya menu we ordered gyoza (savory and yummy), kinpira gobo (which had a surprising and tasty kick to it), maguro yama kake (mountain potato with tuna sashimi–not commonly found in most U.S. Japanese restaurants) and, from the specials menu that night, shishamo, which are small, batter-fried and very pregnant fish.  According to Lily, this was a common feature of her school lunches.  Somehow I made it all this time without ever being aware of their existence, due most likely to the fact that I've spent most of my life avoiding fish.  However, given my vow this year to make efforts to expand my palate, I took a couple bites.  Right in the belly.  And you know, it wasn't so bad.  Especially with a little lemon on it.  (Lily noted that in her school lunches, there was no fried batter and no lemon.  Just rubbery pregnant fish.)
These, of course, were just the warmup dishes, the mood setters.  Because in the chilly (by Florida standards) 40 degree evening, we quickly discovered that the menu also featured various forms of nabe including sukiyaki, which we both ordered.  They let us cook it right at our table.  The beef was Japanese-thin and nicely marbled.  The veggies were exactly what they were supposed to be.  And the broth had that sweet-salty flavor that brought back memories of my first sukiyaki experience on a cold day in a friend's unheated home gathered round a kotatsu with school colleagues.
I knew enough to request a couple raw eggs (since American health codes prohibit restaurants from offering raw eggs on their menu).  And we were in business chowing down and exchanging stories of JET days past. 
And for a final Japanese touch, they brought us (un-ordered) a dessert of grapes, hand-whipped cream and choux creme/シュークリームfilled with vanilla ice cream all on a plate.  A very nice finish to the meal.
With our bellies full of washoku and a bit of nihonshu, it was of course time for….
Karaoke
After searching Google Maps and Yelp on our iPhones, it was determined that the best karaoke options would be Korean noreban (i.e., karaoke box)  joints.  Tampa Karaoke was the obvious choice, but one Yelp review mentioned something about gero in one of the rooms.  So first we checked out One Family Korean Restaurant and Karaoke on 7030 West Hillsborough Ave.  It was a bit hard to find at first along the commercial strip, but sure enough there was a Korean market, restaurant and karaoke place all in one warehouse-like looking building.  Unfortunately for us they were all closed.
Tampa Karaoke it would be.  And it was actually not so bad.  Slick, chi-chi, high class and newly renovated are all words I would not use to describe the establishment.  But the young Korean-American guy at the desk was very friendly.  And the price was right at $25 per hour for a room.  It's also worth noting that this is a BYOB place (like Bar Toto in Korea Town in NYC), which is great if you happen to know about it in advance (which we didn't).
We asked if there were Japanese songs in the books and were told that indeed there were.  We eventually found them, however they were organized by song title only which made it a bit hard to search.  That inconvenience, however, was mooted by the fact that we could only find 2 or 3 songs that we actually knew.  And we decided to fault that partly to our own limited J-Pop knowledge and partly to Tampa Karaoke's limited selection.
Getting into specifics, I was able to find "Kampai" (Nagabuchi Tsuyoshi) and "Kimi Ga Iru Dake" (Kome Kome Club).  But no "Ashita Ga Aru" or "Banzai" or any other songs by Ulfuls (aka Japan's answer to Hootie and the Blowfish).  Lily, meanwhile, found "Sakura" (Kobukuro), a well-known sappy graduation song as well as "Life is a Boat" (Rie Fu).  (Though she regretted not finding "Tegami" by Angela Aki.)  Sore demo, we ended on a good note with that Japanese standard, "Take Me Home Country Road" (Jo-n Den-ba).
We realize there is more Japan to explore in the Tampa-St. Pete's area.  But it may just have to wait until next Christmas.  However, given that I'm currently "stuck" in Florida due to the Blizzard of 2010 and can't get a flight back to NYC until Sunday, January 2, I've decided to head east in search of more JET-ventures.  So stay tuned for….
Japan Fix:  Del Ray Beach & Miami!
Tell us where JETs should go in your area to get their Japan Fix. E-mail jetwit [at] jetwit.com.
Dec
23

Article/Journalism, Japan Fix, Justin's Japan

Comments Off

on Justin's Japan: An Origami Tree Grows in Rockefeller Center
By JQ magazine's Justin Tedaldi (CIR Kobe-shi, 2001-02) for Examiner.com. Visit his NY Japanese Culture page here to subscribe for free alerts on newly published stories.
Minamoto Kitchoan, the Midtown Japanese wagashi (confectionery) shop with over 150 locations worldwide, is currently sporting a Christmas tree made up of 3,000 origami cranes, or orizuru.
According to store management, "The orizurus symbolize peace. They were made by kindergarten and elementary students in Japan and sent to New York as a tribute to the WTC Visitor Center." This special Christmas tree was unveiled earlier this month at Minamoto Kitchoan's Fifth Avenue store in the heart of Manhattan.
"We've decided to create an orizuru Christmas Tree in remembrance of tragic events of February 26, 1993 and September 11, 2001," management explains. "Each orizuru comes with heartfelt hopes for peace."
This sweet gesture is complemented by Minamoto Kitchoan's own mission, which management says is to expand their business to every country in the world so that all can further experience and understand the beauty of Japanese culture through traditional Japanese wagashi, whether it's Fukuwatshi Senbei (Japanese style vanilla cream filled cookie), the savory Benihana Ringo (apple cinnamon flavored bean jelly), or the delectable Kurizutsumi (red Bean paste and large piece of chestnut wrapped and baked in pie crust, topped with black sesame).
Click here to read the rest of the story.
Dec
20

Japan Fix

Comments Off

on Japan Fix: San Francisco

Kathy Laubach (CIR Kumamoto-ken, 2003-06) originally hails from Montana but recently re-located to San Francisco and agreed to share how she's been getting her Japan Fix there so far.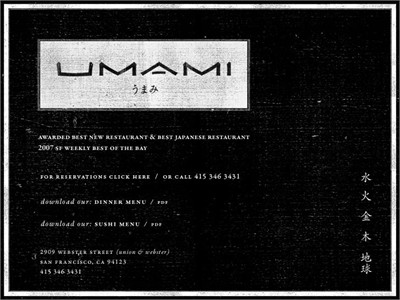 I have to admit that I simple feel too fresh back to write a worthy piece on my Japan Fix in San Francisco…. Montana was so long ago, which also makes that a challenge! I have found that my main sources of warding off Japan homesickness are skyping/emailing friends there and, mainly, tracking their lives on Facebook. I've also managed to meet a few Japanese folks in the area which has been helpful for the adjustment.
One place that makes the top of my still short but notable Bay Area Secrets Japanese list, however, is Umami. The menu boasts two of my weaknesses (as in addictions) – sushi and ice cream – in an upbeat, modern atmosphere. Plenty of items for sharing and the wait staff is confident making suggestions and ordering on behalf of patrons' wanting to spend more time in conversation than deliberating over menu choices. Fairly expansive and fun cocktail list, with sake as well (Was driving, so not too familiar with the beverages. Would like to stop in for Happy Hour sometime though.)
Umami staff got good marks, too, for doing a good job of accounting for 好き/嫌い and アレルギ. The ice cream I referred to isn't any ordinary/extraordinary 抹茶 variety, per se, but the dessert menu incorporates a cookie dough wrapped ice cream roll with delectable toppings. Attractive to the eye and as well as stimulating to the taste buds! Also noteworthy is the Japanese language lesson audio system in the トイレ!
I guess you could say I am a fan. I'd like to sit at the bar sometime and see if it offers that same visual satisfaction as often felt when doing so in Japan.
(Kathy added that she would soon be attending her first JETAA Northern California gathering, another great way to get your Japan Fix.)
Have something to add to Japan Fix:  San Francisco?  Want to share how you get your Japan Fix in your corner of the world?  Add a comment to this post or e-mail jetwit [at] jetwit.com.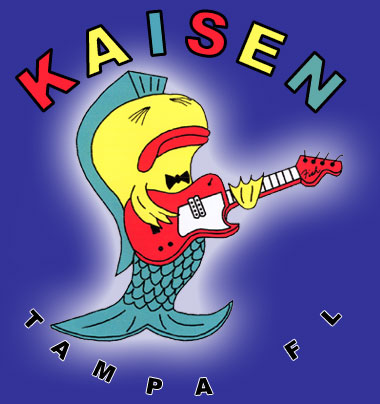 This edition of Japan Fix actually happened when I emailed JETAA Florida's Tampa Subchapter rep John McGee (Nagano-ken, 2004-05) to let him know that I would be visiting family in Tampa over Christmas and asked him for the most authentic Japanese experiences in the Tampa area, i.e., where the JET alums go.  What he wrote back was perfect for Japan Fix.
1.  Yoko's Japanese Restaurant is in South Tampa (3217 South McDill Ave.) It's owned by the mother of a JET from years ago. (http://www.yokosrestaurant.com/Pages/about.htm)
2.  Kaisen Sushi in Northdale. (http://kaisensushitampa.com/) (14841 North Dale Mabry Highway) This is owned by a locally famous character…he's a bit of a rocker and a good sushi chef. He made some waves when Hideki Matsui's press guy asked if he would rent the place out for Matsui to make an appearance since he'd heard about the place and wanted to try it. But he told them that Matsui was welcome to eat, but he wouldn't shut out his regulars on one of his best nights because they would keep coming back while Matsui would only be there once.
3. Wasabi Japanese Steak & Sushi in New Tampa. (http://www.japanesesteakandsushi.com/) (19601 Bruce B. Downs Boulevard)  This is a Japanese owned steakhouse with sushi.  The owner is Fumi Doi. He hosted one of our Tampagumi Pre-Departure Q&A's for new JETs and is a likely sponsor for Tampa Natsumatsuri in 2011.  (Apparently his wife encouraged him to sponsor the matsuri when she saw our sad little hand-cranked kakigori maker.) It's definitely the fanciest and most expensive of the three I've mentioned.
Outside of food, perhaps, the best way to get your Japan Fix in Tampa may be to simply attend the Tampa Tsudoi Japanese language meet-up which meets the first Friday of every month from 7pm to 8pm at the Panera in the Brandon Town Center Mall.
Tell us where JETs should go in your area to get their Japan Fix. E-mail jetwit [at] jetwit.com.
Nov
30

Japan Fix

Comments Off

on Japan Fix: Request for submissions (plus a bit of perspective)
This post brought to you by Gail Cetnar Meadows (Hiroshima-shi, 2007-10), co-founder of Hiroshima JET webzine the Wide Island View. In an effort to revive the "Japan Fix" posts, I'd like to share a recent discovery to help you find a little piece of Japan close to home.
How do you get your Japan fix wherever you live? Write it down and send it to me at gail [at] jetwit.com for the entertainment and benefit of the JET alum community.
Having called Hiroshima home for three years, my husband and I knew we'd miss our old neighborhood haunts when we returned to the U.S., especially our favorite okonomiyaki joint. There, our weekly visits made us such familiar faces that the cooks greeted us by name when we walked in and we even had our own stools at the bar a la Norm from Cheers. I didn't hold out any hope of finding an okonomiyaki-ya back in the sticks of Ohio, but now that we've relocated, the search is on.
Whether or not I find it, though, I at least know that there are a number of stores in our area that carry a decent selection of Japanese goods, which means I can always cook our favorite Japanese dishes at home. While searching for the local Japanese markets around our new town, I stumbled upon a blog post on my favorite Japanese cooking blog, JustHungry.com. The author of this blog had compiled a wonderful reader-contributed list of Japanese groceries and stores across the U.S. The list is categorized by state, so you can just scroll through to find something close to you. Thanks to her I've discovered a selection of Japanese food items in a grocery store just a short hop from my house, where I found my latest Japan fix: a shelf bearing at least half a dozen flavors of ラムネ. Ah, natsukashii!!
How do you get your Japan fix where you live? Send it to me at gail [at] jetwit.com and I'll post it on JetWit!
Dipika Soni (Ishikawa-ken, 2003-06) is an in-house translator for PFU (a Fujitsu company) in Kahoku-shi, Ishikawa-ken. She is also the vocalist for the Japanese hardcore punk band DEGRADE.  "Chi-Town Rising" takes a look at the connections between Japan and Chicago, where Dipika will be moving in the coming year.

———————————————————————————————————————–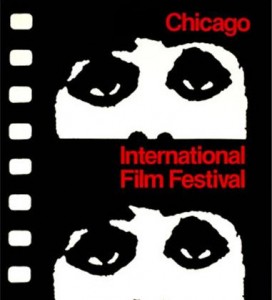 The 46th Chicago International Film Festival is currently under way, screening 150 films from 50 countries. First held in 1964, the festival founded by Michael Kutza is one of the oldest of its kind in North America. This year the following Japanese films are being showcased, with cultural support provided by The Japan Foundation.
ABACUS AND SWORD / BUSHI NO KAKEIBO
Director: Yoshimitsu Morita
Reimagining the classic samurai picture, this quiet, elegant drama follows the Inoyama family as they serve their lord not with the sword but with the abacus. With a sense of honor as exacting as any warrior's and a rigorous ethic of honesty even in the midst of dire poverty, Naoyuki Inoyama (nicknamed "the Mad Abacus" by his rivals) distinguishes himself as a hero for the approaching modern age.
BIG TITS ZOMBIE / KYONYŪ DRAGON
Director: Takao Nakano
A campy, raucous crowd-pleaser that is definitely not for the whole family, this 3-D spectacle pits brassy strippers against a horde of the undead, which the ladies unwittingly revive by reading aloud from an ancient tome. They must battle one of their own in addition to the brain eaters when goth stripper Maria hatches her own ambitious plans to become Queen of the Dead.
CATERPILLAR / KYATAPIRÂ
Director: Kôji Wakamatsu
Horribly maimed while fighting on the Japanese front in China during WWII, a Japanese lieutenant returns home a war hero. But his loss of limbs has not made him any less of a brute, especially to his wife. Required to satisfy his every need, she feels her anger quietly boiling over. Based on a short story that was banned for its extreme subject matter, Caterpillar is a howl of rage against blindness to the atrocities of war.
GOLDEN SLUMBER / GÔRUDEN SURAMBÂ
Director: Yoshihiro Nakamura
In this seriocomic conspiracy thriller, affable deliveryman Aoyagi unwittingly becomes the prime suspect in a hunt for the assassin of the prime minister. As he runs from the authorities and the news media eats up every scrap of incriminating evidence, Aoyagi finds a little help from his friends, including his college sweetheart and a crazy but cheerful youth who's wanted for serial murder. Together, this motley crew will help Aoyagi navigate the strangest, scariest 24 hours of his life.
SWORD OF DESPERATION / HISSHIKEN TORISASHI
Director: Hideyuki Hirayama
The expert swordsman Kanemi Sanzaemon is a man of principle, first and foremost. His decisive, violent handling of high-level corruption in the court of the local feudal lord landed him in solitary confinement for two years. He has now been released, with one caveat he cannot comprehend: He must serve as bodyguard to the lord he betrayed. This thrilling, masterfully stylized tale of honor combines classic samurai action with a taut story of intrigue and betrayal.
The festival runs from October 7th till the 21st. For a complete schedule and more info visit http://chicagofilmfestival.com/ or call 312-332-FILM.
Jun
26

Academic, Japan Fix, Photography

Comments Off

on Samurai in New York Exhibition Opens in NYC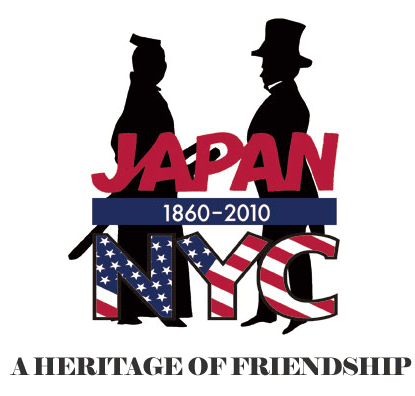 By JQ Magazine's Justin Tedaldi (CIR Kobe-shi, 2001-02) for Examiner.com. Visit his NY Japanese Culture page here to subscribe for free alerts on newly published stories. 
The year 2010 is an auspicious one for New York and Japan. Fifty years ago, Gotham became Tokyo's first sister city, and 150 years ago this month, a samurai envoy paraded down Broadway after clinching diplomatic ties between the U.S. and Nippon.
To celebrate that distinguished day, tributary events here in New York have included the annual Japan Day @ Central Park on June 6 which recreated the original samurai procession, a special lighting of the Empire State Building on June 16 to commemorate the actual anniversary date, and now, the Museum of the City of New York's exhibition Samurai in New York: The First Japanese Delegation, 1860, on view from June 25 through October 11, with a special gallery tour on Saturday, June 26 hosted by project director Kathleen Benson, Yuko Suzuki of the Consulate General of Japan and Eric Campbell of the consulate's Japan Information Center.
Read the rest of the article here.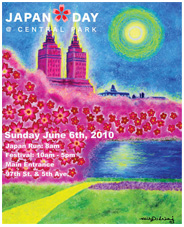 By JQ Magazine's Justin Tedaldi (CIR Kobe-shi, 2001-02) for Examiner.com. Visit his NY Japanese Culture page here to subscribe for free alerts on newly published stories. 
It's the return of a modern tradition as Japan Day @ Central Park 2010 hits the East Meadow Sunday. With an array of free family-friendly and traditional activities, samplings of popular cuisine and powerful stage performances featuring entertainers from Tokyo and New York, this year's festivities are expected to top the estimated 45,000 New Yorkers drawn to last year's Japan Day. 
Continuing in the custom of previous years, the day kicks off with the four-mile Japan Run mini-marathon at 8 a.m., followed by the Japanese Day Festival in the East Meadow at 10 a.m. with the unveiling of all activity tents and the main stage show. The year 2010 is especially promising—it marks the 150th anniversary of the first Japanese diplomatic mission to New York—and there will be special activities to celebrate this historic milestone.
Click here to read the rest of the article.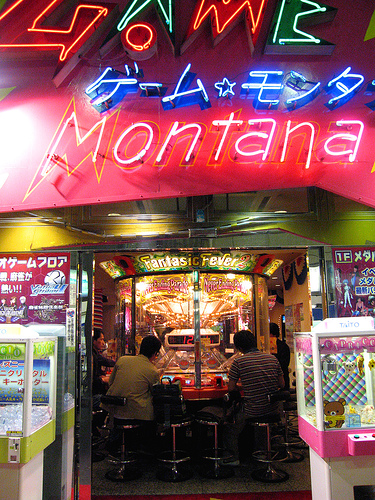 Are you a JET alum in Montana?  Do you know any JET alums in Montana?  Then get in touch with Pat Hauge (Nagasaki-ken, 2006-09).  He's looking to link up with other JET alums in the (rather large) vicinity.  Here's his request:
I just returned from 3 years on JET in Nagasaki, and am living back in Missoula. Just wondering if there are any ex-JETs in the area. If so, I'd love to hear from you and maybe meet up for lunch or a Missoula microbrew.

Looking forward to hearing back from you,

Pat Hauge (Nagasaki 2006-2009)  pbh406 [/at/] yahoo [/dot/] com
JetWit followed up with Pat to find out how life is out there and how he gets his "Japan fix."  Here's Pat's response:
I have recently returned home after a long 3 years in Japan so I'm still working on satisfying my "Montana fix". Though I guess the biggest thing I miss at this point would be sashimi.I lived on a small fishing island off the coast of Nagasaki ken where the raw fish was as dank as you could find. There are a couple decent Japanese restaurants here in Missoula, Sushi Hana and Nara, which both have dollar sushi night's. They'll never really compare, but I guess they do give me that weekly fix.  There are quite a few Japanese college students here in town at the University of Montana, so I have a chance to practice my Japanese and hear some eeeeee's, or sugoooi's which makes me feel not quite as far away from the rising sun.

Although living in Japan on JET was an amazing experience, I am actually quite happy being back in Missoula, Montana (even though it was -10 degrees Fahrenheit in early October last week) where I just bought a house and am beginning a career as a financial planner.

If anyone is in the area I'd love to get together, chat about Japan, grab a pint of beer, or eat some dollar sushi, so hit me up!

cheers,

Pat
Aug
11

Article/Journalism, Blogs, Events, Food & Drink, Japan Fix, Japan Trends, JETAA Chapters, Music, Website, Writers

Comments Off

on Isshoni London: Top 5 Picks for Summer in Japanese London
*******************
Great article from the Isshoni London website run by JET alum Vanessa Villalobos (who is also the Communications Officer for JETAA UK).
There's a welcome lull in frenetic London life over August… time to enjoy some of the finer things in life: food, music and the great outdoors.
If you, like I am, are counting down the days to the Japan Matsuri at Spitalfields this September 19th, you should indulge in a little Japanese cultural exploration over the summer!

1. EAT FOR FREE AT TOKYO CITY
I know! I couldn't believe it either! Simply book your table in advance at Tokyo City Japanese Restaurant near Bank on any Tuesday in August, anytime from 11.30am to 10pm at night. A tasty offer too good to miss, you simply pay a £2.50 service charge and the cost of drinks you order.
City workers can feast for free on everything from handmade sushi and sashimi to bento boxes filled with Japanese classics, plus other traditional Japanese dishes, and help Tokyo City celebrate their 10th birthday and the launch of their new August menu.
Tokyo City is at 46 Gresham Street, London, EC2V 7AY
Call 020 7726 0308 and quote the Tokyo City offer when you book.
2. DISCOVER CONTEMPORARY JAPANESE MUSIC
You'll be pleased to hear Tsuru Sushi plays host to new Japanese music the last Wednesday of every month! Their 100% Genki events showcase Japanese musical and performance talent.
The events have been running for one year on the last Wednesday of each month, and attract a diverse crowd from the Japanese and local communities. Performers are also diverse, ranging from Wataru Kousaka, a sanshin player, to contemporary electronic composer Anchorsong and many others.
Jun
17

Blogs, Japan Fix, JETAA Chapters, Uncategorized, Writers

Comments Off

on Japan Fix: South Carolina
Note: This is the second in what JetWit hopes will grow into a series of "Japan Fix" articles.  How do you get your Japan fix wherever you live?  Write it down and send it to JetWit for the entertainment and benefit of the JET alum community.

Japan Fix: South Carolina
By Daniel J. Stone (Saitama-ken, 2004-07), JETAA South Carolina Subchapter Rep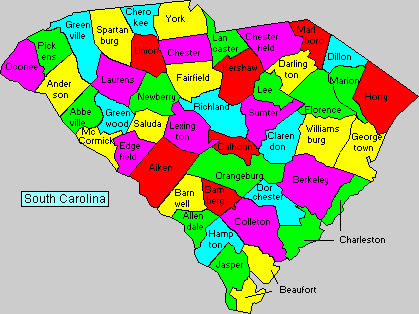 After spending seven years In San Diego and Los Angeles followed by three years in the metro Tokyo area, the decision to return to my hometown of Greenville, South Carolina with my wife who hails from Tokyo was a bit naïve when I look back to when we first returned to "America's Bible Belt" in 2007.
Despite the geographic location, demographics and the overall facts that South Carolina is a small and rural state, one can get their "Japan Fix", if they know where to look.
CULTURAL ORGANIZATIONS
The International Center of the Upstate (ICU), located at the Greenville City Hall building, is a non-profit organization devoted to promoting cross-cultural understanding among local and international residents of Upstate South Carolina. It was here where my wife and I went to learn of where to go and what to do in the area's international community. One of the first things I did was volunteer at ICU's English conversation group where a group of Japanese spouses attended the weekly session.
Another group which was helpful was the Japan America Association of South Carolina based in Greenville. Through this group I was able to network with Japanese expatriates working at various companies in the area and like-minded Americans.
Lastly, there is the good 'ol JETAA group based in Atlanta. It was through here that I met other JET alums in the area.
GROCERY & FOOD SHOPPING
The Tanpopo, aka "Dandelion", located at the corner of Pelham Road and Highway 14 is a Read More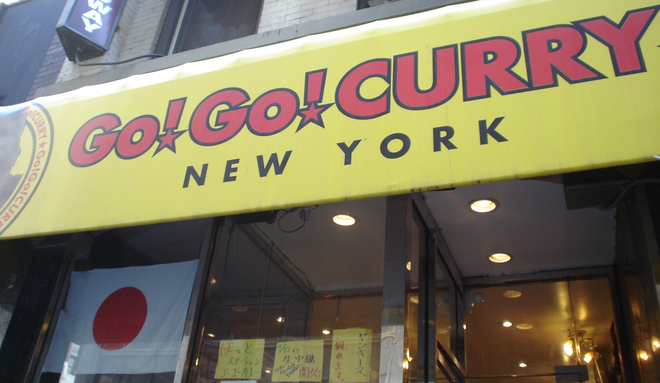 Note: This is the first in what JetWit hopes will become a series of "Japan Fix" articles.  Each article can be a simple guide for where to go to get a Japan fix in your neck of the woods, or a more personal account of how you get your Japan fix.  (Or in Kirsten's case below, both of those and more.)  The goal is to use the collective brain of the JET alumni community for the benefit of the JET alumni community.
Japan Fix:  New York City
By Kirsten Phillips (Niigata-ken, 2005-08), writer of the Kirsten's World columns on JetWit

There are thousands of different angles to approach a story like this, particularly in a metropolitan city such as New York. But I'd really love to expand this topic and hear about Japan Fixes in other parts of the country, preferably those without a coast! Yes, I'm talking to you Wyoming! Hi there, Kansas City! Since Japan means something different for everyone who walks away from it, I'd really like to hear about where and how you find Japan. Whether its building a raft and fording rivers to reach that one Kaiten Sushi bar, renting your favorite Japanese language film, or simply chatting with your Japanese neighbor down the hall, tell us all about it!


Now let's get one thing straight. I earned an admirable jones before I even lived in Japan.
I have my buddy Reiko to thank for the multitude of pre-JET Japanese obsessions I harbored before marching knee-deep into the trenches. In Nueva York, karaoke was only something I did when I was too drunk to care about the lyrics and the only songs I knew then were by Shiina Ringo. Tarako-spaghetti was novelty, not survival. I entered without ceremony. Tips were important. The sole purpose of a handkerchief was for gagging. Vending machines only offered one thing.
Although prior knowledge of Japanese custom, popular wastes of time and cuisine-abuses was a reasonably applicable methadone for the harder edges of culture shock, nothing can fully prepare you for the experience of living on Japanese soil. Everyone gets shocked in one way or another. However, once you get used to the vibe and start running with the pack, untangling yourself from that mentality can be equally as harsh. Three years of opening important doors with 失礼しますand public transportation that runs on time can really leave a mark. Also, it's hard to say goodbye to your favorite onsen, izakaya, chuugakkou and depaato. A majority of these are difficult to revive even in facsimile here in the States unless you wanna fork over your rent check.
But for those who are blessed enough to live in or around Nueva York, Read More