Dipika Soni (Ishikawa-ken, 2003-06) is an in-house translator for PFU (a Fujitsu company) in Kahoku-shi, Ishikawa-ken. She is also the vocalist for the Japanese hardcore punk band DEGRADE.  "Chi-Town Rising" takes a look at the connections between Japan and Chicago, where Dipika will be moving in the coming year.

———————————————————————————————————————–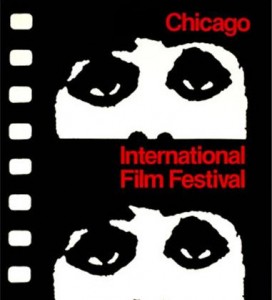 The 46th Chicago International Film Festival is currently under way, screening 150 films from 50 countries. First held in 1964, the festival founded by Michael Kutza is one of the oldest of its kind in North America. This year the following Japanese films are being showcased, with cultural support provided by The Japan Foundation.
ABACUS AND SWORD / BUSHI NO KAKEIBO
Director: Yoshimitsu Morita
Reimagining the classic samurai picture, this quiet, elegant drama follows the Inoyama family as they serve their lord not with the sword but with the abacus. With a sense of honor as exacting as any warrior's and a rigorous ethic of honesty even in the midst of dire poverty, Naoyuki Inoyama (nicknamed "the Mad Abacus" by his rivals) distinguishes himself as a hero for the approaching modern age.
BIG TITS ZOMBIE / KYONYŪ DRAGON
Director: Takao Nakano
A campy, raucous crowd-pleaser that is definitely not for the whole family, this 3-D spectacle pits brassy strippers against a horde of the undead, which the ladies unwittingly revive by reading aloud from an ancient tome. They must battle one of their own in addition to the brain eaters when goth stripper Maria hatches her own ambitious plans to become Queen of the Dead.
CATERPILLAR / KYATAPIRÂ
Director: Kôji Wakamatsu
Horribly maimed while fighting on the Japanese front in China during WWII, a Japanese lieutenant returns home a war hero. But his loss of limbs has not made him any less of a brute, especially to his wife. Required to satisfy his every need, she feels her anger quietly boiling over. Based on a short story that was banned for its extreme subject matter, Caterpillar is a howl of rage against blindness to the atrocities of war.
GOLDEN SLUMBER / GÔRUDEN SURAMBÂ
Director: Yoshihiro Nakamura
In this seriocomic conspiracy thriller, affable deliveryman Aoyagi unwittingly becomes the prime suspect in a hunt for the assassin of the prime minister. As he runs from the authorities and the news media eats up every scrap of incriminating evidence, Aoyagi finds a little help from his friends, including his college sweetheart and a crazy but cheerful youth who's wanted for serial murder. Together, this motley crew will help Aoyagi navigate the strangest, scariest 24 hours of his life.
SWORD OF DESPERATION / HISSHIKEN TORISASHI
Director: Hideyuki Hirayama
The expert swordsman Kanemi Sanzaemon is a man of principle, first and foremost. His decisive, violent handling of high-level corruption in the court of the local feudal lord landed him in solitary confinement for two years. He has now been released, with one caveat he cannot comprehend: He must serve as bodyguard to the lord he betrayed. This thrilling, masterfully stylized tale of honor combines classic samurai action with a taut story of intrigue and betrayal.
The festival runs from October 7th till the 21st. For a complete schedule and more info visit http://chicagofilmfestival.com/ or call 312-332-FILM.