Jul
30

Events, Food & Drink, JQ Magazine

Comments Off

on JQ Magazine: The Joy of Sake Returns to NYC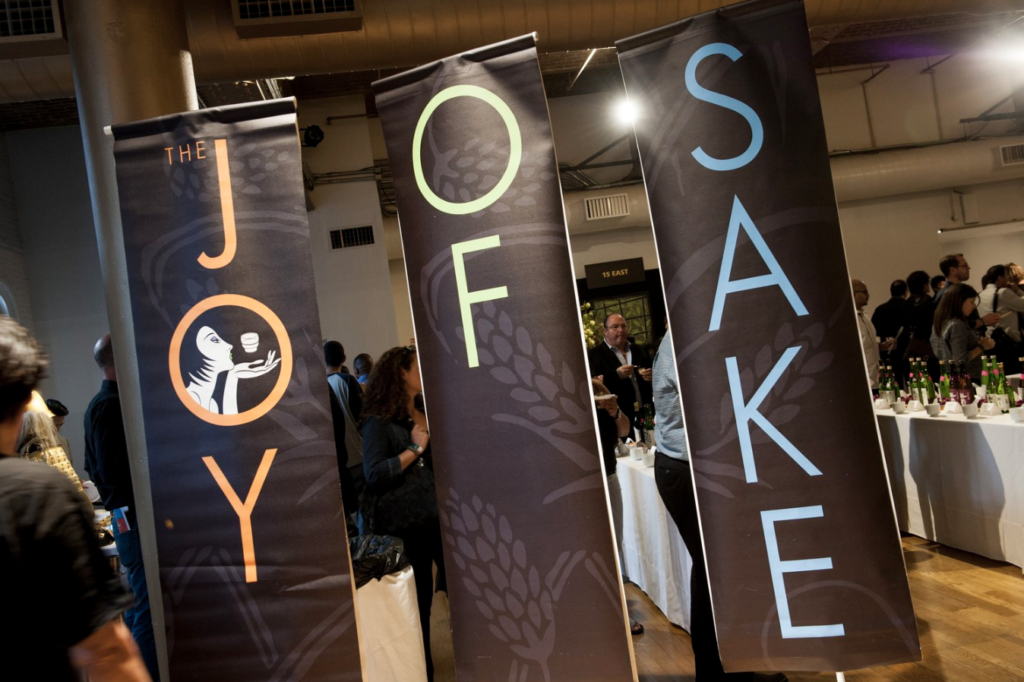 By JQ magazine editor Justin Tedaldi (CIR Kobe–shi, 2001-02). Justin has written about Japanese arts and entertainment for JETAA since 2005. For more of his articles, click here.
A beverage that can be paired with foods as diverse as sushi, chocolate and even pizza, American sake lovers are eagerly awaiting the return of The Joy of Sake, the world's largest sake tasting outside Japan, which returns to New York's Metropolitan Pavilion in Chelsea on August 4 with the biggest sake celebration in the city's history.
After a hiatus due to the pandemic, this year's event will feature a record 576 competition-level sakes (up from 513 in 2019) and top restaurants serving sake-inspired appetizers.
Now in its 21st year, The Joy of Sake celebrates the ancient art of sake-brewing. It features hundreds of premium daiginjo, ginjo and junmai labels from every sake-brewing region in Japan, including over 300 sakes not available in the U.S. "After such a challenging time for everyone," said Joy of Sake founder Chris Pearce, "we wanted to bring this celebration back better than ever and support both the sake makers and New York's resilient restaurant scene."
Read more at JQ magazine.
May
27

Jobs

Comments Off

on Job: Advertising Sales Representative Needed For Asian Fusion Magazine (NY) 05.27.12
Thanks to Rick Lin for sharing this job. Posted by Kay Monroe (Miyazaki-shi, 1995 -97).
____________________________________________________________
Position: Advertising Sales Representative
Posted by: Asian Fusion Magazine
Type: N/A 
Location: Midtown, NY
Salary: N/A
Start date: NA
 
Summary:
If you are an aggressive and independent self-starter whose unlimited potential has yet to be realized, this could be the opportunity of your lifetime. Asian Fusion Magazine has an opening for an experienced sales account representative to sell advertising for its magazine publications.
The successful candidate will be a poised, stimulating and articulate communicator who is capable of expanding our advertising customer base and who will enjoy the challenges associated with delivering the value of target-marketed advertising to hundreds of local businesses. Our outside sales representatives are responsible for researching assigned territories, qualifying prospects over the phone, cold calling potential customers and closing sales via telephone or in person. Our advertising sales representative's compensation is strictly commission based. Income potential is $50 – $70k on outstanding achievement.
This position is for you if:
You have 2 to 3 years sales experience, with polished skills
You like to work hard, work smart, and have fun
You'd like the freedom of an independent contractor
You'd like to increase your income every year
Please send your resume to advertise@asianfusion-mag.com
For more information please visit our website at www.asianfusion-mag.com
Apr
9

Jobs

Comments Off

on Jobs: Advertising Sales (Jackson Heights, NY) 04.09.12
Thanks to Rick Lin, Asian Fusion Magazine, for this posting. Posted by Kay Monroe (Miyazaki-shi, 1995 -97).
____________________________________________________________________________________________
Position: Advertising Sales
Posted by: Asian Fusion Magazine
Type: Full-time
Location: Jackson Heights, NY
Salary: NA
Start date: NA
WWW.ASIANFUSIONMAG.COM
Responsibilities:
1. Assist Editor-in-chief with correspondence to clients, potential clients, and other organizations, businesses,
etc.
2. Represent Asian Fusion Magazine at business-related functions and events
3. Drive advertising revenue through maintaining client relations and introducing new clients, including but not
limited to, getting signed contract, coordinate with team to complete editorial (ie. interview, photography).
4. Submit daily report detailing any and all activities and functions related to Asian Fusion Magazine Read More