Jul
30

Events, Food & Drink, JQ Magazine

Comments Off

on JQ Magazine: The Joy of Sake Returns to NYC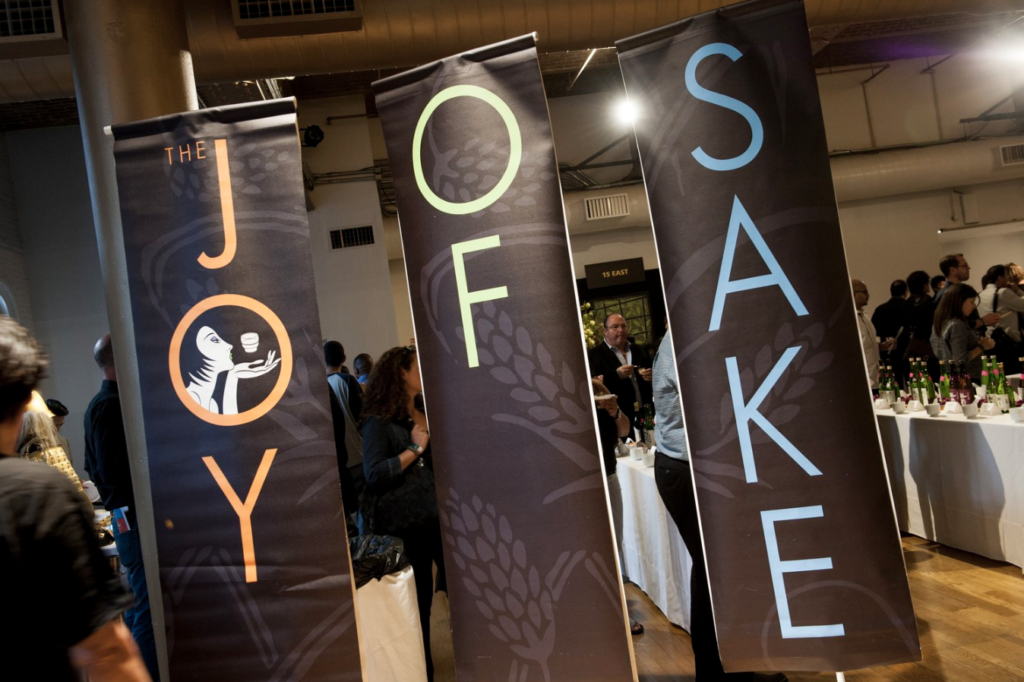 By JQ magazine editor Justin Tedaldi (CIR Kobe–shi, 2001-02). Justin has written about Japanese arts and entertainment for JETAA since 2005. For more of his articles, click here.
A beverage that can be paired with foods as diverse as sushi, chocolate and even pizza, American sake lovers are eagerly awaiting the return of The Joy of Sake, the world's largest sake tasting outside Japan, which returns to New York's Metropolitan Pavilion in Chelsea on August 4 with the biggest sake celebration in the city's history.
After a hiatus due to the pandemic, this year's event will feature a record 576 competition-level sakes (up from 513 in 2019) and top restaurants serving sake-inspired appetizers.
Now in its 21st year, The Joy of Sake celebrates the ancient art of sake-brewing. It features hundreds of premium daiginjo, ginjo and junmai labels from every sake-brewing region in Japan, including over 300 sakes not available in the U.S. "After such a challenging time for everyone," said Joy of Sake founder Chris Pearce, "we wanted to bring this celebration back better than ever and support both the sake makers and New York's resilient restaurant scene."
Read more at JQ magazine.
Jan
30

Article/Journalism, Food & Drink, Interview/Profile, JETAA Chapters, JQ Magazine, Reviews, Writers

Comments Off

on JQ Magazine's Winter 2010 "Food and Film" Issue Is Out Now!
JQ Editor Justin Tedaldi (CIR Kobe-shi, 2001-02) has worked hard to put out another fantastic issue of JETAA NY Quarterly Magazine (aka JQ).  O-tsukare sama deshita, Justin-san!
JQ's JAN/FEB ISSUE OUT NOW!
Start the decade off right!
JAN/FEB 2010 ISSUE
: Click image below for our homepage
Please submit any JETAA-related story ideas/photos you'd like to see in the next issue. Please include IDs/dates/locations where applicable. Submit pictures to Justin at
magazine@jetaany.org
Editor: Justin Tedaldi – magazine@jetaany.org
JAN/FEB 2010 TABLE OF CONTENTS
Page 3……..Letter From the Editor / Letter From the Secretary
Page 4……..Nippon News Blotter / JetWit Baby
Page 5……..Peace Corps Calls Out to JETs by Marea Pariser
Page 6……..Gearing Up for Grad School by Aly Woolfrey
Page 6……..At the ISE Cultural Gallery by Michael Glumac
Page 7……..Harumi Kurihara: The JQ Interview by Yukari Sakamoto
Page 8……..Nihonjin in New York – Featuring Filmmaker Takayuki Tanaka by Stacy Smith
Page 9……..Lisa Katayama on 2-D Love, Japan Pop by Crystal Wong
Page 9……..The Legacy of Tokyo Story by David Kowalsky
Page 10……JETlog – Featuring John Ellis-Guardiola
Page 10……The Language(s) of Love: Wendy Nelson Tokunaga by Nichole Knight
Page 11…….Bridge Building with Filmmaker Aaron Woolfolk by Lyle Sylvander
Page 12……The Funny Page