Writer Graham Shelby (Fukushima 1994-97) recently teamed up with The Butcher's Apron Radio Show to produce this full-on audio story (music, sound EFX, the whole thing) about a distinctly JET experience.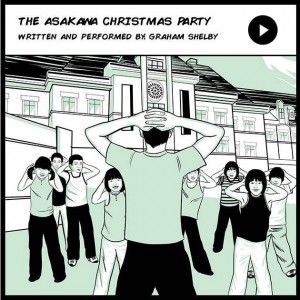 "The Asakawa Christmas Party" tells the true story of a complicated Christmas party Graham and a few other American JETs attended at a Japanese elementary school. It was complicated because…
a.) it took place on the anniversary of the Pearl Harbor attack.
and…
b.) the teachers asked them to teach "a traditional American Christmas dance."  (FYI – there aren't any).
How'd it turn out?  Doozo. 
The story was produced as part of Selfridge and Co's Reasons to Believe series of original Christmas tales.  Graham has a few more Japan stories here.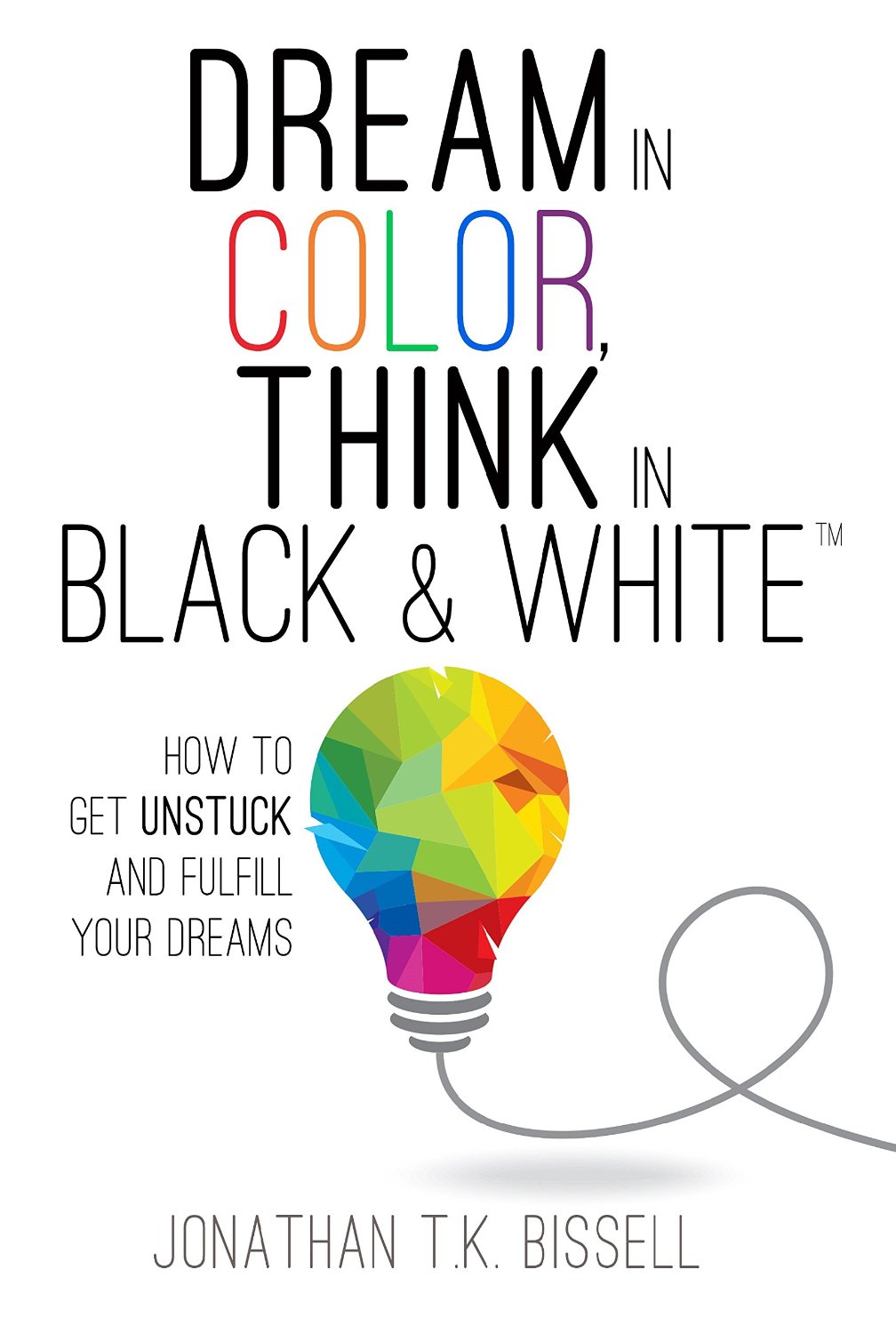 Jonathan Bissell (Chiba-ken, 1995-2000) has written a "how-to" guide to getting unstuck and pursuing your life or career dreams. A timely topic as many JETAA chapters are hosting career forums over the next few weeks. His book, entitled "Dream in Color, Think in Black & White: How to Get Unstuck and Fulfill Your Dreams" is now available on Amazon in both Kindle and paperback. For complete details visit amazon.com/author/jonathanbissell.   
Description:
The world is filled with dreamers, but it's owned by people who do. Yet too many dreamers are stuck, unhappy and unfulfilled in their life or career. They don't know how to move forward or what to do next. Dream in Color, Think in Black & White is a focused and powerful book that provides practical and encouraging step-by-step  guidance for dreamers everywhere who want to get unstuck and fulfill their dreams, but don't know how.
Introduction:
Admit it. You're stuck. Somewhere along the way, you had a dream that you let go of. But it hasn't let go of you. You're the reason this book was written. Because dreams matter. Dreams are powerful. And sometimes dreams just won't go away – no matter how impractical, ill-timed or financially risky they are.
This is a book about getting unstuck in your life or career. It's about learning to Dream in Color and Think in Black & White. There are three parts to this book: Dreaming in Color, Thinking in Black & White, and Fulfilling Your Dreams. Each part contains practical "how to" steps and examples explaining how to get unstuck and move toward your dream. The rest is up to you. Let's get started.
Early Responses to Dream in Color, Think in Black & White:
"a superb must-read…a roadmap of balance and success"
Chaya Abelsky, Master Certified Coach, Principal at Triumphant Journeys LLC and Director of the NonProfit HelpDesk.
"powerfully written…compels you into creating a plan"
Jane A Creswell, Master Certified Coach, founder of IBM Coaches' Network, CEO of iNTERNAL iMPACT, LLC, and the author of two books.
"a how-to guide for anyone seeking career and personal fulfillment"
Luther Jackson, Board Member, American Leadership Forum – Silicon Valley.
By Julio Perez Jr. (Kyoto-shi, 2011-13) for JQ magazine. A bibliophile, writer, translator, and graduate from Columbia University, Julio is currently working at Ishikawa Prefecture's New York office while seeking opportunities with publications in New York. Follow his enthusiasm for Japan, literature, and board gaming on his blog and Twitter @brittlejules.
School might be out, but that doesn't mean your educational summer reading can't be fun. Welcome to part two of Shigeru Mizuki's manga history of Japan during the Showa period! If you're just tuning in or need a refresher, check out JQ's review of the first book, Showa 1926-1939: A History of Japan. This series is translated beautifully in English by none other than JET alum Zack Davisson (Nara-ken, 2001-04; Osaka-shi, 2004-06) and published in North America by Drawn and Quarterly.
Illustrious manga artist Mizuki continues his retelling of the Showa period through his mouthpiece character Nezumi-Otoko (sometimes translated as Rat Man) of GeGeGe no Kitaro fame, and in this section includes events you have no doubt heard of such as the attack on Pearl Harbor and the Battle of Midway as well as ones you probably have not such as the Japanese campaign in the Dutch East Indies and the Battle of the Coral Sea, the first true incident of carrier warfare and air-to-air combat.
Mizuki also inserts his own autobiographical story into narrative, providing both a macro historical view and micro personal view of the war. As established in the previous volume, he has portrayed himself in a pretty poor light from the get-go, a good for nothing son that is too lazy to hold a job, can't properly attend any school, and only seems to have a strong interest in eating as much food as possible. But the humble and comical portrayal of himself should be taken with a grain of salt, as Mizuki points out himself, in this era, "If we had a little food in our bellies, it was considered a blessing….We didn't think about the future because we didn't have one. Hard times at home were just the tip of the iceberg. After that there was the army, where all your future holds is an unmarked grave on a godforsaken island."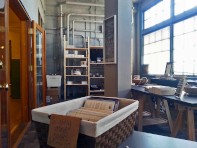 Thanks to JET alum David Jacobson, who works for Chin Music Press, for sharing this press release.  Chin Music Press is a Seattle-based publisher owned and run by Bruce Rutledge (Monbusho English Fellow, Chiba-ken, 1985-87) with a reputation for noteworthy cover art.
Indie Book Publisher Opens Office/Retail Space in Seattle's Pike Place Market
Press Release
July 16, 2014

Local independent book publisher Chin Music Press today opened a new office and retail/exhibit space in Seattle's famed Pike Place Market. The retail space, open from 11am to 5pm Tuesday through Saturday, will feature all Chin Music titles as well as related posters, zines, chapbooks, stationery, broadsides and other artwork.

"It's a great privilege for a small publisher like us to be able to obtain space at Pike Place Market," said Chin Music Press Publisher Bruce Rutledge. "We now have room to give all of our titles the shelf space and attention they deserve. But more importantly, we can add to the literary ecosystem in Seattle. We look forward to connecting with other presses, bookstores, artists and lovers of literature to make our space a vibrant part of the community."

"The Pike Place Market is very pleased to have Chin Music Press join the market community," said Kelly Lindsay, director of programs and marketing for the Pike Place Market Preservation and Development Authority. "We believe the Seattle community, as well as visitors from around the world, will enjoy Chin Music's first retail store and the opportunity to directly engage with featured artists, writers and photographers. Now home to five independent bookstores, the Pike Place Market is a destination for people who love to read. "

Chin Music Press is best known in Seattle for such titles asShiro: Wit, Wisdom and Recipes from a Sushi Pioneer,Yokohama Yankee and A Commonplace Book of Pie. It has won awards and accolades for its books, with one NPR reviewer saying the press provided "a triumphant kick in the pants for anyone who doubts the future of paper-and-ink books." Read More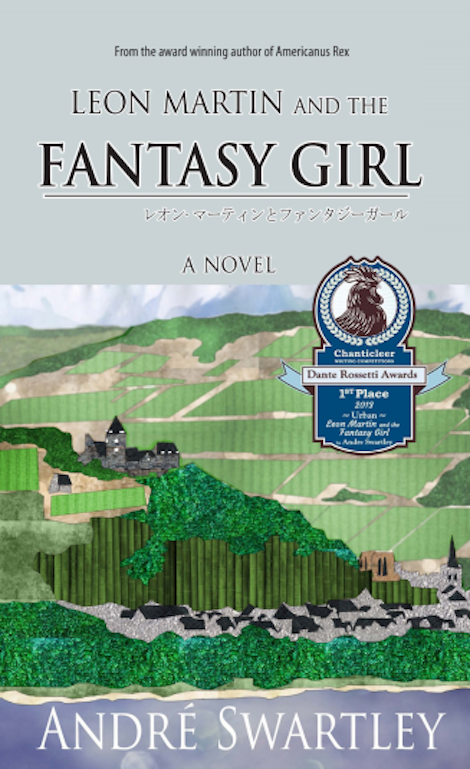 Via the Saga JET Programme website:
This month's edition of AJET's Connect Magazine features a double (DOUBLE) page spread interviewing current Karatsu City JET Andre Swartley about his award-winning book – Leon Martin and the Fantasy Girl. If you haven't read this month's edition, the interview and short review is below. If you want you buy a copy of the book click here.
Leon Martin and the Fantasy Girl delves into cultural exchange on a level that most people never get a chance to experience. When a group of American high school students arrive at a small German town for a summer work-study program, they find themselves caring for a potentially illegal alien in a life-threatening situation.
Leon and Autumn, a pair of teens staying with the same host family, are at the forefront of the action. Instead of spending their summer doing the work they traveled to Germany to do, they find themselves looking after a girl named Shin. Her presence is the glue that holds this story together, as well as what makes it so unbelievable. Shin's story is vague at first and takes its time in clearing itself up.
The build-up to the second half requires readers to have some faith that that these characters will eventually find themselves in slightly more realistic situations, which they do. Spending a summer abroad in Germany is adventurous, but saving a fellow foreigner who should have been taken into custody from the beginning is a bit of a stretch. Read More
*****************
Another thought provoking article by JET alum author and writer Roland Kelts(Osaka-shi, 1998-99), this one in the current issue of Adbusters.
A new breed of young people have outdone the tricksters of advertising.
Roland Kelts, 07 May 2014
They don't want cars or brand name handbags or luxury boots. To many of them, travel beyond the known and local is expensive and potentially dangerous. They work part-time jobs—because that is what they've been offered—and live at home long after they graduate. They're not getting married or having kids. They're not even sure if they want to be in romantic relationships. Why? Too much hassle. Oh, and too expensive.
In Japan, they've come to be known as satori sedai—the "enlightened generation." In Buddhist terms: free from material desires, focused on self-awareness, finding essential truths. But another translation is grimmer: "generation resignation," or those without ideals, ambition or hope.
CLICK HERE to read the rest on ADBUSTERS:  https://www.adbusters.org/magazine/113/satori-generation.html
Click here to read more of Roland's articles from Adbusters:  https://www.adbusters.org/authors/roland_kelts
News agency Kyodo News has recently been publishing monthly articles written by JET alumni who were appointed in rural areas of Japan, as part of promotion for the JET Programme. Below is the English version of the column from October 2013. Posted by Celine Castex (Chiba-ken, 2006-11), currently programme coordinator at CLAIR Tokyo.
********
Originally from Australia, Nicholas Klar (Niigata-ken, Itoigawa-shi, 1995-97) wrote the book "My Mother is a Tractor" about his life as an ALT in Omi, Itoigawa, Niigata-ken. After JET he worked for many years as a college counsellor and History teacher in international schools before returning to Japan to live. He now runs a small business in the Japan Alps, "Explore the Heart of Japan" as well as a popular travel website (http://myoko-nagano.com).
Remember that here all is enchantment, – that you have fallen under the spell of the dead, – that the lights and the colours and the voices must fade away at last into emptiness and silence. –Lafcadio Hearn
It was a stark winter's day as usual in Niigata-ken, grey like sodden blanket. Not one that I had set out on seeking ghosts, but it suited the mood. As I changed trains in Naoetsu for Ōmi the old tempura stand I had been hoping for a snack at was still there, but today it was closed. It seems even the sturdy yukiguni could not stand the sort of weather that was being hurled at them this winter from across the Japan Sea. I settled into my seat, its soft orange covers familiar like an old friend, and waited for the delayed departure. I scrubbed the mist from the brown streaked windows with my hand as the motor idled and the minutes slipped by. Outside schoolboys in their traditional Prussian kit seem oblivious to the biting gusts of artic-like snow. Eventually with the sound of the station attendants whistle the doors snapped shut and the blue and white carriage groaned away from the platform.
As we crossed over the dark frigid waters of the Himegawa almost an hour later I grew excited. I hadn't been back to the haunts of my old town for years. It was an unplanned visit and no-one really knew I was coming. I looked over for the local chugakko as the train passed by, obscured now by the construction of the new Hokuriku shinkansen. Framed behind those were the mountains I had loved so much. So many times I had taken my bike up into those North Alps making new discoveries, getting lost in the awesome beauty of its nature. Days of sunshine, days of rain. How I missed them. And the ghosts that inhabited them.
To the right there was a slight glimpse of my former apartment block. Not mine anymore, not for many years. In fact I think it now lays empty, apart from maybe a ghost or two, as the town depopulates. Tall, grey, forbidding – once referred to by a friend as, "…classic 1950's communist Romanian style architecture". The memory of that remark brought a brief smile to my face. Yet, it is the only place I will ever live in that has a sea view at the front and the mountains at the back. Grand views of God's great vista on tap.
When the doors clunked open at Ōmi eki it was if nothing had changed. The chimes rang the same they had all those years ago and the black asphalt platform lay several centimetres thick with windswept snow. It felt soft under my feet as I began my ascent up the cold cement stairs. Standing in his post was my first metaphorical ghost – Watanabe-san the station master in the same blue-clad uniform, looking not a whit older than when we had last met a few years ago. He didn't recognise me of course, even though I had taught his daughter at Ōmi chugakko. During my stay many of the station attendants had greeted me by name each time I passed through the gate. The inside of the station was a time capsule still painted the same green, apart from a more modern poster here and there, populated by even more ghosts of my memories. Local oba-chan in the waiting room still sat chatting on wooden bench seats around the kerosene heater behind glass doors. The three old shuttered-up ticket windows still existed – a sad reminder from the more grandiose boom days of Ōmi. Perhaps they were stubbornly retained in the forlorn hope that those times may yet return once again. Read More
By Rashaad Jorden (Yamagata-ken, 2008-10) for JQ magazine. A former head of the JETAA Philadelphia Sub-Chapter, Rashaad currently studies responsible tourism management at Leeds Metropolitan University. For more on his life in the UK and enthusiasm for taiko drumming, visit his blog at www.gettingpounded.wordpress.com.
As mysterious as Japan seems to be, there are numerous occurrences in the country that leave you amazed.
Enter Kelly Luce (Kawasaki/Tokushima-ken, 2002-04). The JET Program alum's first published collection of fiction, Three Scenarios in Which Hana Sasaki Grows a Tail (which is also the title of one of Luce's stories) often utilizes magic realism to tell stories that take place in Nippon.
Three Scenarios contains ten stories and the first one, titled "Ms. Yamada's Toaster" (which previously appeared in the anthology Tomo), tells the tale of a toaster that can predict one's death (the toaster even predicted the death of Ms. Yamada's husband by popping out a piece of bread three days before he suffered a heart attack). In other stories in Three Scenarios, a teenage girl disappears during karaoke and a stone is haunted by a demon.
While there may be times in Luce's stories that Japan may seem inconsequential, the "it could only happen in Japan" moments make her stories came alive. For example, in "The Blue Demon of Ikumi," a foreigner woman who was considered a demon because a child died under her care is set to be executed (she eventually escapes). In "Wisher," people make seasonal wishes at a fountain's stone steps, such as students and parents praying before entrance exams in autumn and during summer for travel. And in the above-mentioned "Ms. Yamada's Toaster," some villagers wish to make the toaster a deity.
Via JETAA Ottawa. Posted by Gemma Villanueva (Fukushima 2008-11), the editor for the JETAA Ottawa Newsletter.
Download your digital copy of the JETAA Ottawa Newsletter now!
What's inside this issue?
PM ABE'S VISIT | WELCOME BACK, NEW RETURNERS! | CHEF HAMANA Q&A | JET ALUMNUS MICHAEL MAHER KING OF SMILE KIDS JAPAN  | ONSENS: SOLIDIFYING FRIENDSHIPS IN STRANGE PLACES | AND MORE!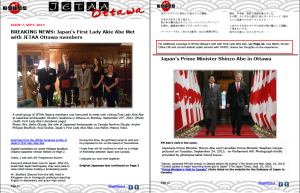 Happy reading!
Percival Constantine (Kagoshima 2008-2013) is a writer for GaijinPot and the Pulp Ark Award nominated author of several New Pulp novellas, including "The Myth Hunter" and "Love & Bullets." He is also an editor at Pro Se Productions and resides in Kagoshima. At the Japan Writers Conference this year, he's going to give a presentation titled "Self-Publishing: The Pros and Cons of Bypassing Traditional Publishing." Here's the official description.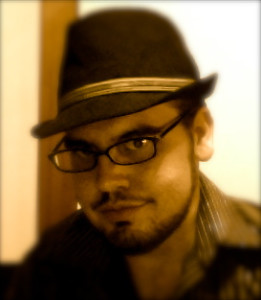 With the advent of new technology such as print-on-demand services and ebooks, the market has opened for authors who wish to go it alone and publish their books without the use of an agent or publisher. There are both positives and negatives to this approach.
In the past, if one wished to publish a book, it required finding an agent and the agent locating a publisher for the product. Thanks to print-on-demand and ebook publishing, self-publishing has become easier than ever for aspiring authors. There are both positive and negative aspects to this. On the plus side, there is no need to write a number of query letters and send out submissions to agents or for the long wait before a book ends up on the market, as well as an increased share of the royalties. On the downside, the self-published author is responsible for all aspects of the production process, from editing the manuscript, laying out the book, creating a cover, and promotion. And though there is a larger share of royalties, the amount of copies sold can be far fewer. This presentation will examine the pros and cons of self-publishing.
To learn more about the Nov. 2-3 Japan Writers Conference, visit the official website HERE.
To learn more about Percival, visit his site HERE.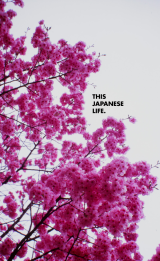 Thanks to AJET Chair Kay Makishi for the heads up on Fukuoka JET alum Eryk Salvaggio who writes the blog "This Japanese Life" and recently published a book by the same name.  You can read more about Eryk in this Japan Times interview with him from 2012.
About the book:  http://thisjapaneselife.org/this-japanese-life-the-book/
Most books about Japan can tell you how to use chopsticks or say "konnichiwa." Few tackle the real stress of life in a radically different culture.

The author, a three-year resident and the writer and researcher behind one of the best Japan blogs, tackles the thousand tiny uncertainties of life abroad with honesty and wit.

Perfect for anyone about to leave home for Japan or elsewhere, This Japanese Life will deepen any reader's understanding of Japanese culture as it's fused into a method of dealing with the hardships of working and living there.
About Eryk:
Eryk Salvaggio was an American newspaper editor in Bangor, Maine before teaching English in Japan with the JET Program. He lived in Fukuoka City from 2010-2013, writing a blog, This Japanese Life, about Japanese culture and the tiny anxieties of being an expatriate.

The site was named one of the best Japan Blogs by Tofugu and was spotlighted by The Japan Times. Salvaggio has written for McSweeney's, The Japan Times, Tofugu and Kulturaustausch.

His work as a visual artist has been covered in The New York Times and elsewhere.

He currently lives in London.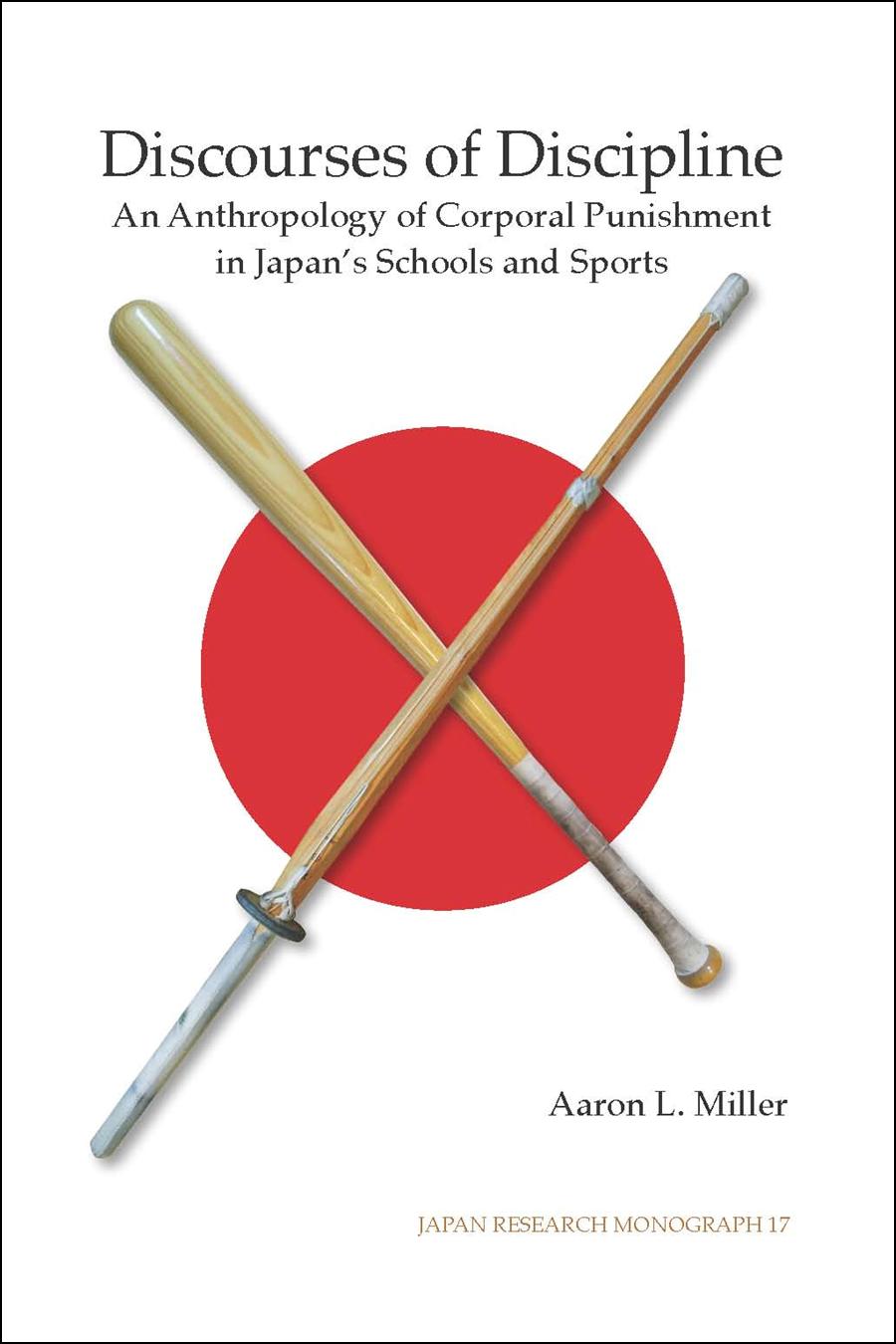 Thanks to AJET Chair Kay Makishi for passing along info about this interesting new book by Aaron Miller (Ehime-ken, 2002-04).
About the Author (via Amazon.com):
Aaron L. Miller, PhD is Assistant Professor and Hakubi Scholar at Kyoto University, affiliated with the Graduate School of Education, and Visiting Scholar, Stanford University Center on Adolescence. His academic research explores the relationships between education, sports, discipline and culture. His website is www.aaronlmiller.com.
About the Book:
This book is about the many "discourses of discipline" that encircle the issue of "corporal punishment" (taibatsu). These discourses encompass the ways that people discuss discipline and the patterns of rhetoric of what discipline should be, as well as what discipline signifies. By scrutinizing these discourses of discipline, this work disentangles the allegedly intimate ties between culture, discipline, and pedagogy in Japanese schools and sports.
For more information on this monograph, including how to order it,please visit http://ieas.berkeley.edu/publications/jrm17.html
Full IEAS catalogue: http://ieas.berkeley.edu/publications/catalogue.html
Amazon:  http://www.amazon.com/Discourses-Discipline-Anthropology-Punishment-Monograph/dp/1557291055
Reviews (via Amazon)
Corporal punishment of children by teachers and coaches is a widespread practice in many countries, but especially in Japan, where it has become a front-page issue involving Olympic athletes. Miller explores this issue both historically and in contemporary practices and analyzes how various discourses regrading disciplinary actions have shaped Japanese understandings of their 'educational reality.' To understand this phenomenon, Miller rejects Ruth Benedict's culturalist theory and, instead, places physical discipline (taibatsu) in the contect of Michel Foucault's theory of violence and power, offering an incisive analysis of a complex issue. —Harumi Befu, professor emeritus, Stanford University

An intriguing and well-written analysis on molding character in Japanese schools and sports through the widespread use of corporal punishment. Miller frames his discussion in the contexts of Japanese cultural ideals about discipline, toughness, and self-improvement, as well as in Japanese perceptions of such forms of discipline as something uniquely Japanese. This book is an important contribution to understanding the social and cultural dynamics of core institutions in contemporary Japan. —Theodore C. Bestor, Harvard University

Corporal punishment as a discipline of pain and an abuse of adult authority is a troubling presence in Japanese classrooms and sports fields. This is an insightful and wide-ranging analysis that overturns simple judgments with a nuanced exploration of the historical development, sociocultural locations, and heated national discourse on corporal punishment in modern Japan. It is a significant contribution to our understanding of Japanese education and sports, and it is an original anthropological perspective on how we might theorize power in Japanese society. – —William W. Kelly, Yale University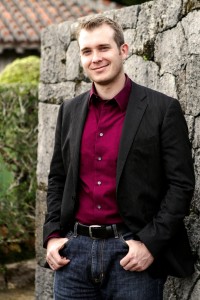 Benjamin Martin (Okinawa, 2008-13), author of the award-winning YA fantasy series Samurai Awakening (Tuttle) and blogger at MoreThingsJapanese.com, will be among the presenters at the 2013 Japan Writers Conference to be held Nov. 2-3 in Okinawa. Here's the official description of his presentation, titled "Getting Published When You Live On An Island":
This will be an overview of my experience getting published while living on an island with a total population of 550 people, and what I learned along the way that will help perspective authors and those still finding their way while living in Japan.
I will outline my journey into the publishing world while living on Kitadaito and Kumejima Islands in Okinawa, including the successes and pitfalls I found along the way. I will talk about the processes I used to write, the friends and resources that helped me refine my work, and things I wish I had known back then. I will touch on the predatory tactics of companies and resources for avoiding them, and also on the benefits of contests such as the ABNA. I will delve into my experience working without an agent, the pros and cons, and the opportunity I found with Tuttle Publishing, the benefits and trials of working with a smaller press. Finally, I'll cover marketing from Japan, with ways I found to connect with the writing community. I will end with time for questions and/or discussion.
For details on the Japan Writers Conference, visit http://www.japanwritersconference.org/
To learn more about Benjamin, visit http://samuraiawakening.com/author/
Maryland-based Ehime-ken JET alums Elayna Snider and Chelsea Reidy have put together an illustrated book of their "88 temple pilgrimage" by bicycle in Shikoku.  They now have a Kickstarter page to help them raise funds to publish it and a wonderful video that explains what this is all about.  Definitely worth a look.  It's hard to do justice in my own words, so click the link and watch and read for yourself:
http://www.kickstarter.com/projects/1042996508/temple-by-temple  
Excerpts from the Kickstarter site:
There are 88 temples on Japan's 88 temple pilgrimage. With two bicycles, a tent, notebooks and pens, plus a Rolleiflex, we will go to all of them. While we travel the 900-mile route, we'll be collecting the materials needed to make 88 hand-bound versions of our illustrated book, Temple by Temple.

Elayna does the art, Chelsea does the words. A children's book? It can be. A coffee table book? Sure. A book you have around and pick up from time to time? Yes! The idea and project did not come from any prescribed place of "Let's make a kids book." We are two people with varying ideas and skills and we combined them to make a book that describes the route, the temples, and this 1,200 year old pilgrimage which draws people of all different faiths and from all over the world.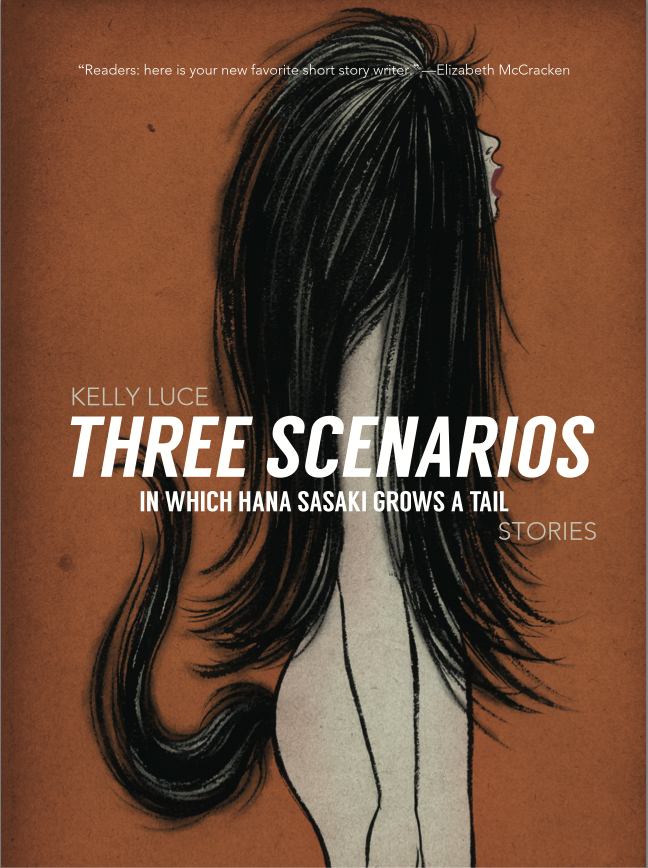 JET alum Kelly Luce (Kawasaki/Tokushima, 2002-04) will publish her debut collection of fiction this fall titled Three Scenarios in Which Hana Sasaki Grows a Tail.  The book is a collection of ten stories set in Japan, and many of her stories are characterized by magical realism. According to A Strange Object, the book's indie publisher, "Hana Sasaki will introduce you to many things—among them, an oracular toaster, a woman who grows a tail, and an extraordinary sex-change operation. These stories tip into the fantastical, plumb the power of memory, and measure the human capacity to love." The cover was designed and illustrated by Yuko Shimizu.
Luce's work has appeared in the Chicago Tribune, Crazyhorse, Kenyon Review, The Southern Review, New England Review, and other magazines. Her short story "Yamada-san's Toaster" was included in the Tomo: Friendship Through Fiction anthology, (reviewed on JETwit last year.) She lives in Santa Cruz, California, and Austin, Texas, where she is a fellow at the Michener Center for Writers.
A little bit about Kelly:  After graduating from Northwestern University with a degree in cognitive science, Luce spent three years in Japan. During her time there, she became the first non-Japanese to join a professional Awa Odori dance team (ren), starred in an English conversation video series for children, and spent a week in a women's prison in Yokohama.