Aug
29

Books, Japan Writers Conference, JET Alum Author Beat, Writers

Comments Off

on Todd Jay Leonard to speak at Japan Writers Conference
Posted by Tom Baker.
JET alum Todd Jay Leonard will be among nearly 50 published writers making presentations at this year's Japan Writers Conference (Oct. 12-13 in Tokyo). Here's the official description of his talk:
"Publishing in the EFL Market in Japan: Four Perspectives on How to Make your Proposal Count"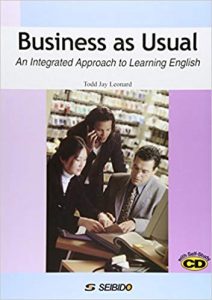 Short lecture with Q & A
This presentation will outline the current publishing market in Japan for EFL/ESL textbooks by reviewing the various points of views of the publishing industry. The presenter has published extensively within the ESL/EFL field in Japan and will offer helpful advice to budding authors who wish to pursue projects geared to Japan's domestic market. What are publishers looking for in the current market? What appeals to editors who ultimately decide? What are the salespeople on the front lines hearing from their market? What must an author do in order to get his/her book published? This presentation focuses on these very questions.
Todd Jay Leonard has been actively involved in book publishing for thirty years and has published twenty books. He lives, writes, and teaches on the southern island of Kyushu, where he is a university professor at University of Teacher Education Fukuoka. He has published extensively in academic journals, magazines, and newspapers on cross-cultural, historical, and Teaching English as a Foreign Language (TEFL) themes.
For more details, visit http://www.japanwritersconference.org/