Writer Graham Shelby (Fukushima 1994-97) recently teamed up with The Butcher's Apron Radio Show to produce this full-on audio story (music, sound EFX, the whole thing) about a distinctly JET experience.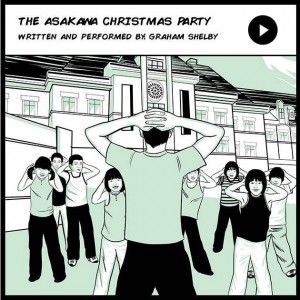 "The Asakawa Christmas Party" tells the true story of a complicated Christmas party Graham and a few other American JETs attended at a Japanese elementary school. It was complicated because…
a.) it took place on the anniversary of the Pearl Harbor attack.
and…
b.) the teachers asked them to teach "a traditional American Christmas dance."  (FYI – there aren't any).
How'd it turn out?  Doozo. 
The story was produced as part of Selfridge and Co's Reasons to Believe series of original Christmas tales.  Graham has a few more Japan stories here.