Aug
22

Article/Journalism, Travel/Tourism, Writers

Comments Off

on 【Exploring Unfamiliar Japan】We stayed in a 120-year-old Japanese home, here's how you can too
Michelle Lynn Dinh (Shimane-ken, Chibu-mura, 2010–13) is an editor and writer for RocketNews24, a Japan-based site dedicated to bringing fun and quirky news from Asia to English speaking audiences.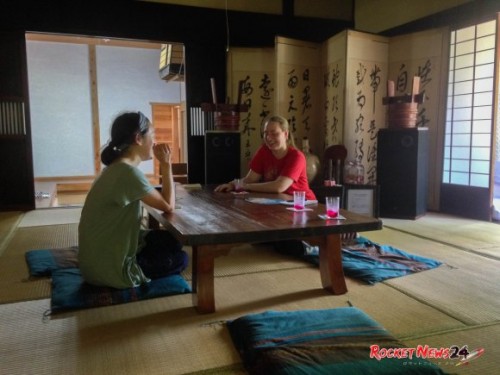 When European writer, Lafcadio Hearn, wrote about Shimane prefecture in 1894, he described a land steeped in tradition and nature. Since then, all of Japan seems to have ignored this sleepy area of the Chugoku region whose most recent claim to fame is having the country's largest population of the elderly. But if Shimane prefecture is stuck in the olden days, the Oki Islands are lost in time. Lazily floating out at sea in what is technically Shimane, but is actually an entire world of its own, Oki is a forgotten gem tucked in a dusty corner of Japan. Rambling down the overgrown back roads, you're sure to come across a wrinkled face and a hearty "konnichiwa," a small experience that seems to have become a rarity in the always busy metropolises of this country.
It is in this uncommon place that we had the privilege of staying in a home that has stood for over a century. Join us as we share our experience staying at the Japanese guesthouse called Tsukudaya.
Join us on our island adventure here.
L.M. Zoller (CIR Ishikawa-ken, Anamizu, 2009-11) is the editor of The Ishikawa JET Kitchen: Cooking in Japan Without a Fight. A writer and web administrator for The Art of Travel, ze also writes I'll Make It Myself!, a blog about food culture in Japan; curates The Rice Cooker Chronicles, a series of essays by JETs and JET alumni on the theme of cooking/eating and being alone in Japan; and admins The JET Alumni Culinary Group in LinkedIn.
New Rice Cooker Chronicles submissions always welcome. Just e-mail it to jetwit [at] jetwit.com.
Day 1: On the Road to Yudanaka Onsen (長野の名産を食べる旅:第一日)

On our second day in Nagano, we headed to Yamanouchi to see the snow monkeys at the Jigokudani Monkey Park. We kind of took the long way around, but eventually we got on the right path.
Posted by Benjamin Martin, a 5th year JET in Okinawa, publisher of the blog MoreThingsJapanese.com and author of the YA fantasy novel Samurai Awakening (Tuttle).
Churaumi Aquarium (美ら海 beautiful ocean aquarium) is one of the premiere tourist attractions in Okinawa prefecture.  The large aquarium is located within the even larger and interesting Ocean Expo Park on the Motobu Peninsula.  Boasting one of the worlds largest indoor tanks, the stars of the complex are three whale sharks housed with many other fish of varying sizes.
Though I've lived in Okinawa for over five years, I had my first opportunity to visit Churaumi only this past weekend.  The aquarium is very easy to find since there are easy-to-read signs pointing the way on major streets from Naha.  For a scenic route, take route 58 north and follow the signs.  For a quicker trip try the expressway (its a toll road).
The surprising thing about the Ocean Expo park is the sheer size of it.  We went in November which was after the peak season so we had little trouble with traffic or even finding a parking space.  Other friends noted that they've had problems with that during the summer months. We met the first designated parking lot quite far from the actual aquarium, though there are many attractions along the way, and a tram car you can hire for 200yen/day.  If you're going during non-peak seasons, just drive up to the closest parking lot!
The whole complex is cunningly designed for the efficient flow of attendees. From the entry there are wide walkways, pavilions,  stairs, fountains, and play areas that allow people to move at their own pace without blocking others' way.  Once you make it past various information booths, restaurants, and flowering sea life you'll find escalators that will take you down to the entrance of the aquarium itself.
…Read more on Churami Aquarium at MoreThingsJapanese.com
********************
JETwit would like to strongly encourage JETs and JET alumni to post pictures and other information to the website The Inaka (www.theinaka.com).  The project is a very cool concept in and of itself.  However, it is also potentially a great example of the kind of local Return On JET-vestment that demonstrates the long-term value of the JET Programme to prefectures and towns that hire JETs.  Read the invitation and explanation below by The Inaka creator Chris Allison (Oita-ken).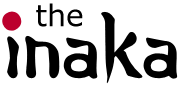 Hi my name is Chris Allison, and I have been living in Oita Prefecture for the past three years as an ALT.  Over the past few years I`ve noticed several problems with Japanese travel sights.
They focus on the prefecture`s best rather than showing sights specific to individual towns and cities.
They have a focus on text and description rather than pictures.
Difficult to find and then navigate through.
Lack of English.
This made it very difficult for me as a first year with no Japanese to find and travel to local sights.
I was constantly wishing that there would be some kind of picture oriented guide to show what was special about each town.  Whether it is a tourist sight, a restaurant, an onsen, or a festival, each and every town has something that makes it worth going and seeing.  Unfortunately, only the JETs in that town know what that town has to offer.  Up until now, that information was essentially disappeared once the ALT returned home.
That`s why I made The Inaka, so that foreigners living in Japan had a place to share their Inaka gems with the rest of the world, in an easy to navigate, picture oriented, English written Inaka travel site.
With The Inaka, we can store our pictures and information about our towns for future generations of ALTs to come.  The benefit does not end there though.  We will hopefully be bringing tourism to Japan`s less traveled to areas by bringing awareness to the beauty that can be found in The Inaka.  We have the power to connect people, whether travelers from outside the country or in, with the beauty that can only be found in Japan`s countryside.  In doing this we can connect these people with restaurants and onsen that we recommend, and help build up local businesses.  We have an excellent opportunity to give back to a country that has given us so much.
However, the site will not be very useful unless it is filled with information and pictures about everyone`s towns.  The Inaka needs your help.  The upload process takes less than 5 minutes and could not be easier.  Currently, Oita prefecture has the most filled in, so take a look to see what your prefecture could look like once it has more uploaded to it.
Thank you, I cannot wait to see what you have in your side of The Inaka.
Chris Allison