Aug
22

Article/Journalism, Travel/Tourism, Writers

Comments Off

on 【Exploring Unfamiliar Japan】We stayed in a 120-year-old Japanese home, here's how you can too
Michelle Lynn Dinh (Shimane-ken, Chibu-mura, 2010–13) is an editor and writer for RocketNews24, a Japan-based site dedicated to bringing fun and quirky news from Asia to English speaking audiences.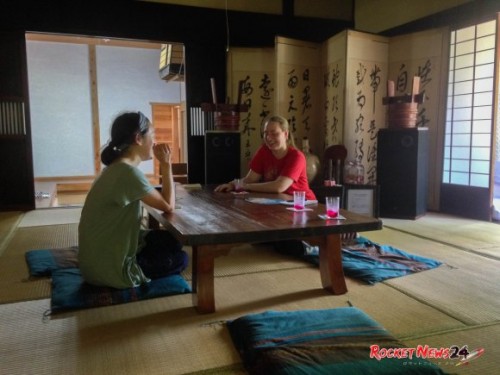 When European writer, Lafcadio Hearn, wrote about Shimane prefecture in 1894, he described a land steeped in tradition and nature. Since then, all of Japan seems to have ignored this sleepy area of the Chugoku region whose most recent claim to fame is having the country's largest population of the elderly. But if Shimane prefecture is stuck in the olden days, the Oki Islands are lost in time. Lazily floating out at sea in what is technically Shimane, but is actually an entire world of its own, Oki is a forgotten gem tucked in a dusty corner of Japan. Rambling down the overgrown back roads, you're sure to come across a wrinkled face and a hearty "konnichiwa," a small experience that seems to have become a rarity in the always busy metropolises of this country.
It is in this uncommon place that we had the privilege of staying in a home that has stood for over a century. Join us as we share our experience staying at the Japanese guesthouse called Tsukudaya.
Join us on our island adventure here.