By Lyle Sylvander (Yokohama-shi, 2001-02) for JQ magazine. Lyle has completed a master's program at the School of International and Public Affairs at Columbia University and has been writing for the JET Alumni Association of New York since 2004. He is also the goalkeeper for FC Japan, a New York City-based soccer team.
Tom Byer (a.k.a. Tomsan) is an American soccer coach who has lived in Japan for nearly 30 years. The first professional American soccer player in Asia, he has been a major figure in Japan as a coach and educator. In fact, many people in Japan see him as a major catalyst behind the country's rising status as a global soccer power. Byer is responsible for increasing soccer's popularity and teaching fundamental skills to hundreds of thousands of children, including many of the nation's most celebrated players. In the process, he has become a well-known media personality and has even extended his influence to China, where he signed a contract with the Chinese Football Association to be a technical director for youth teams.
Where are you from? Was soccer popular there when you were growing up?
I was born in the Bronx, New York City. I grew up in Rosendale, Ulster County, Upstate New York. Soccer was just becoming popular when I was a kid. I first started playing baseball and changed over to soccer after my brother and his friends started to play. But soccer was still a very minor sport.
How did you end up living and working in Japan?
I was introduced to Hitachi FC, which is currently playing in the J-League as Kashiwa Reysol, back in 1986 because my college coach at Ulster County Community College had some connections here. So I had a short stint with them, which gave me experience in Japanese soccer. And when I hung up the playing boots I decided to get into youth development. I also did many things on the U.S. military bases for kids playing soccer.
Can you tell us about your company T3, which aims to educate Japanese schoolchildren about soccer?
My company is called T3—the T stands for "Tom" and the 3 for "san," Tomsan, because I am known by Tom-san throughout Japan from my appearances on daily television for 13 years. The name of the TV corner was, "Tom-san's Soccer Techniques." We try to help every child we come in contact with to "realize their potential." We are technical specialists helping kids, coaches and parents understand the importance of developing technique. I have performed over 2,000 events for more than 500,000 people over the years. I established another company which I headed up for 16 years which established over 100 soccer schools throughout Japan. It's difficult to find almost any player in Japan today who hasn't been influenced in some way regarding our activities. This means either they've grown up watching my daily TV corner, read the monthly KoroKoro Komikku manga, or have played in one of our 100 schools, camps, or bought our DVDs or books.
By Sharona Moskowitz (Fukuoka-ken, 2000-01) for JQ magazine. Sharona is interested in fresh, new voices in fiction and creative nonfiction.
New York Times bestselling author and columnist Bruce Feiler (Tochigi-ken, 1987-88) has written a range of books dealing with topics as varied as life in Japan (depicted in 1991's Learning to Bow), religion, and his own diagnosis with cancer.
His latest book, The Secrets of Happy Families, is a playbook for today's family with tips and advice for increasing overall happiness and strengthening the family unit. Unlike other family-related books, Feiler does not advocate one particular method or philosophy over another; rather, he has done a thorough investigation of what happy families have in common and offers readers a slice of the pie.
In this exclusive interview, Feiler shares how his experience in Japan has given him insight into family life across cultures, as well as his take on the modern family's  trials and tribulations.
It seems the book market is already glutted with all sorts of self-help books about families. What sets your book apart and why do you feel that it is particularly timely?
In many ways, I was motivated by the deluge of self-help books. They're boring, tried, and out of fresh ideas. As a parent, I was completely frustrated and had tons of questions about how to make my family function more effectively, and the only books out there were from "family experts." Meanwhile, in every other arena of contemporary life—from Silicon Valley to elite peace negotiators, from championship sports teams to the Green Berets—there are proven new ways to make teams and groups run more smoothly. I wanted to know what those people were doing with their own families, then test their ideas with mine. Not every idea worked. That's why I put over 200 new ones in the book, because what clicks with your family may be different from what clicked with mine. But my hope is that if you take three ideas, you'll have a happier family in a week.
In the chapter about the agile manifesto, you talk about the importance of "being part of the family team." In writing about the importance of teamwork within the family, were you inspired at all by your experience in Japan, a culture which valorizes the group above all else?
I think it may be more the other way around, in that I was attracted to Japan because I've always been interested in tight groups and well-run teams. At the time I lived in Japan, in the late 1980s, Americans still believed that the individual mattered above all else. But one thing we've learned from the Internet is that we all have a natural inclination toward groups, social networks, and other gatherings of people. The first generation of happiness research has shown us that relationships matter above all else. Happiness is other people. And the people who matter most to us are our family. Yet there have been almost no books that tell us how to do that.
Are there other cultural practices you observed in your time in Japan which you believe could benefit American families?
One I learned while in Japan is that being part of a group doesn't just happen. Japanese schools, in particular, work on it. I remember a school trip I went on where classes were divided into small groups. The number one rule was, don't be late. The number two rule was, only one person in each group was allowed to have a watch. Guess what! You better stick together. Having a close family doesn't just happen, either—you have to work on it. Fortunately, there are lots of new ideas out there to do that, which I've tried to gather.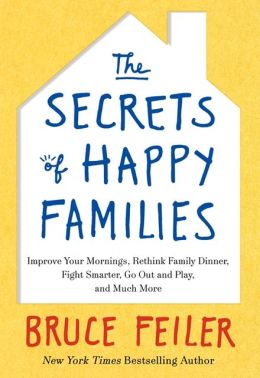 The latest from JET alum Bruce Feiler (Tochigi-ken, 1989-90), author of Learning to Bow, The Council of Dads, and, most recently, The Secrets of Happy Family, as well as several books on the Middle East including Walking the Bible, Abrahamand Where God Was Born.  To read prior columns, please click here.
In a few weeks Harper Collins will publish Bruce's new book, THE SECRETS OF HAPPY FAMILIES:  Improve Your Mornings, Rethink Family Dinner, Fight Smarter, Go Out and Play, and Much More.
From Bruce:  "Like many people we know, my wife, Linda, and I felt squeezed between aging parents and rising children.  So over several years, I set out to find the smartest ideas and cutting-edge techniques to make our family happier.  Avoiding the usual "experts," I sought out creative minds from Silicon Valley to the set of "Modern Family" to the country's top negotiators, asked what they were doing with the families, then tested their ideas at home with Linda and our girls.  Some of these solutions failed, but many more improved our lives deeply and brought us all a lot closer."
The book will be excerpted in the New York Times and appear on the cover of PARADE.  Bruce will be featured on Good Morning America, Katie Couric, and other shows.  Bruce will also be touring around the country.
There will also be an event in NYC at the Barnes & Noble on 86th Street on the East Side on February 20.  (Stay tuned for a JETAANY announcement about going to the event followed by a happy hour.)
Learn more here:  http://amzn.to/QwQxP5.
For more regular updates, follow Bruce on Facebook:  www.facebook.com/brucefeilerauthor.
And Twitter:  www.twitter.com/brucefeiler.
Here's the latest NYT column by JET alum Bruce Feiler (Tottori-ken, 1989-90), author of Learning to Bow, The Council of Dads, and, most recently, The Secrets of Happy Family, as well as several books on the Middle East including Walking the Bible, Abrahamand Where God Was Born.  To read prior columns, please click here.
This Life:  She's Got Some Big Ideas
By Bruce Feiler
SHE is the mastermind of the one of the faster growing literary empires on the Internet, yet she is virtually unknown. She is the champion of old-fashioned ideas, yet she is only 28 years old. She is a fierce defender of books, yet she insists she will never write one herself.
CLICK HERE to read the full column.
Posted by Benjamin Martin, a 5th year JET in Okinawa, publisher of the blog MoreThingsJapanese.com and author of the YA fantasy novel Samurai Awakening (Tuttle).
On November 20, 2012 The Emperor of Japan Akihito and Empress Michiko visited Kumejima as part of a four-day visit to Okinawa.  Preparations were long in the making, but it was still extraordinary to see the spectacle of a visit lasting less than 5 hours.  Luckily, I was asked to help photograph on behalf of Kumejima Town and was able to stand with television and newspaper camera people in designated media areas.
The Emperor and his wife arrived around 10:30 JST on a plane from Okinawa-honto.  Since Kume Island has only a small airport, they used a JAL Express plane instead of the usual flying fortress.   There they greeted a group of students and dignitaries and then drove to the Deep Sea Water Research Institute to tour its grounds.  One of the major reasons for the visit is the proposed OTEC power plant.  Along the way Kumejima Townspeople greeted the Emperor by waving Japanese flags (a rarity in Okinawa), shouting "Thank you for coming" and "banzai!"  After the tour, the motorcade arrived at the Town Hall just before 13:00 to rest and talk with Mayor Taira.  There they discussed Kumejima's many natural resources such as Kuruma-ebi, Umi-budo, and Deep Sea Water while eating lunch.  They talked so much they didn't have time to finish!
For more on the Emperor's visit and plenty of pictures visit More Thing Japanese!
By JQ magazine editor Justin Tedaldi (CIR Kobe-shi, 2001-02) for Examiner.com. Visit his Japanese culture page here for related stories.
Interview conducted by Rick Ambrosio (Ibaraki-ken, 2006-08). A staple of the JET Alumni Association of New York (JETAANY) community, Rick manages their Twitter page and is an up-for-anything writer for JQ magazine.
From porn to Playboy to parenthood, Tera Patrick describes herself these days as a "Betty Crocker Rocker Mompreneur." Suitably following Hurricane Sandy at this year's Exxxotica Expo in New Jersey—the nation's biggest event devoted to love and sex—this multi-award-winning force of nature attended the three-day fest from Nov. 9-11 to press the flesh with fans and read from her best-selling autobiography, 2010's Sinner Takes All.
But here's something you might not know: Patrick's been a diehard fan of Japanese culture since her days in Tokyo as a teen model. In this exclusive interview, the Montana native dishes on Harajuku girls and yakuza tats, the controversial Measure B that could forever change the adult industry, and the upcoming sequel to Sinner Takes All.
How are you enjoying Exxxotica?
I'm enjoying Exxxotica a lot—it was really important for me to come back. This is my first time at the show; I haven't been back here since 2009. And in light of Sandy, it was really important to give back and boost morale and donate Tera items. I'm doing care packages for veterans tomorrow.
Last month you were a special guest at New York Comic Con. How did that end up happening?
You know what's funny? I always say guys like three things: they like porn, comics and chicks. So it wasn't too farfetched for me to be there; I actually debuted my first show at Comic Con in 2007 when I appeared in the video game Saints Row. So I've been in video games, I've had the privilege of being on Adult Swim and Aqua Teen Hunger Force, I've done adult. I do a lot of different things—I'm an author now. My first memoir was Sinner Takes All; my second follow-up memoir comes out February 2013.
We heard that for Halloween your outfit was a Harajuku girl. Is that true?
Yes. I'm actually very fascinated by Japanese culture. In my memoir Sinner Takes All, my first modeling job at the age of 13 was in Omotesando in Tokyo. So I've always been obsessed with Japanese culture, and I usually spend one month of the year in Japan.
Japan still is my favorite country to visit. I love Japanese food. I'm Thai—my mother's from Thailand—but I love Japanese food, Japanese culture. I love everything about Japan, so I'm really excited to take my family there for the first time in December. So I've been a bit selfish, and I always spend a lot of time in Japan. I've been tattooed in Japan; I've only been tattooed in Japan.
For the complete interview, click here.
By Preston Hatfield (Yamanashi-ken, 2009-10) for JQ magazine. Preston moved from San Francisco to New York City in January 2012 and is now accepting submissions from people who want to be his friend. Abduct him from his house in the middle of the night, or find him on Facebook and ask about his JET blog in which he details his exploits and misadventures in that crazy Land of the Rising Sun we all love.
Multinational pop rockers Monkey Majik are teaming up with shamisen heroes the Yoshida Brothers, the duo known for their traditional sound and pluck, for a three-date North American tour that kicks off Nov. 14 at Manhattan's Marlin Room at Webster Hall, followed by the Mod Club in Toronto Nov. 18 and the National Arts Centre in Ottawa Nov. 20.
Monkey Majik was founded by Maynard Plant (Aomori-ken, 1997-2000), a native of Ottawa, Canada, while he was teaching English in Sendai on the JET Program. Known for a having a fun and versatile style of music, the band first earned mainstream attention in 2006 for their singles "Fly" and "Around the World," and have since collaborated with other Japanese groups like SEAMO, m-flo, Bennie K, and the Yoshida Brothers.
In this exclusive JQ interview, the versatile vocalist and guitarist discusses the band's origins, his own relationship with music, and his sense of home and community in Sendai, which is still recovering from the devastation caused by the 3/11 earthquake and tsunami.
Which came first: the love of music or Japanese culture, and how has the one influenced and supported the other since you came to Japan?
I probably first took interest in Japan when I was about 10 years old or so when I visited Expo 86 in Vancouver, Canada. My interest in music also started at an early age. Most of my family is musical, so it always came natural. Certainly since arriving in Japan about 15 years ago, my musical interests have changed. The Japanese music scene is incredibly diverse and different from the Western scene. The sound is very unique and [it] has had a deep effect on our music.
It's funny, many ALTs in Japan feel like rock stars, but you actually became a rock star. What was it like going from small time notoriety and fame at your school, to becoming famous on a national level for your musicianship?
It didn't happen overnight, so I suppose I never took notice. It's a lot like learning Japanese—you don't just wake up fluent one day. Success is born out of hard work and commitment. Regardless of where you live, the same elements come into play.
How did the current band members come together? Were you friends before you started collaborating professionally? How have each of you influenced Monkey Majik's sound, style, and group dynamic?
I put the current band together after most of the original members quit in 2000. I first called my younger brother Blaise, and within a couple of months we found Tax (Kikuchi Takuya). It was around 2005 that our original bassist Misao Urushizaka quit. We then recruited Dick (Hideki Mori). It's difficult to say if the friendship came before membership, but one thing is certain now: we wouldn't be doing this if we hadn't become best friends. We have a lot of respect for each other and all [band] decisions are made together.
By JQ magazine editor Justin Tedaldi (CIR Kobe-shi, 2001-02) for Examiner.com. Visit his Japanese culture page here for related stories.
"You're not going to stand there the whole time, are you?" a thirtysomething asks me in Japanese from behind the photo pit barrier.
I tell her that I wouldn't be much of a rock photographer if I stood still the whole time.
"Good," she says, her face all business. "Because we lined up for this from yesterday morning. So please try to keep your head down, because it's in my way."
Her friend presses a slip of paper into my hand. "Give this to someone with the band—they know me," she purrs. On it is a name written in katakana followed by a phone number. The reverse reads the name of a nearby hotel.
Welcome to the Best Buy Theater in Manhattan, which drew a sold out Sunday crowd of over 2,000 on Sept. 30 for the New York concert debut of B'z, Japan's all-time biggest band. Since 1988, Tak Matsumoto and Koshi Inaba have sold over 80 million records, and hold an untouchable record for consecutive number one singles in their native land (46 and counting). A colossal achievement in music, to be sure, but how would the rockers be received on this, their first-ever coast to coast North American tour?
For the complete story, click here.
For Justin's September 2012 interview with Tak and Koshi, click here.
By JQ magazine editor Justin Tedaldi (CIR Kobe-shi, 2001-02) for Examiner.com. Visit his Japanese culture page here for related stories.
The most successful group in Japanese history, B'z have sold 80 million records since their 1988 debut, and also have released a staggering 46 consecutive number one singles. Comprised of Grammy-winning guitarist Tak Matsumoto and ace vocalist Koshi Inaba, the rock duo has flirted with American success in the past, launching three of their Live-Gym West Coast tours in the last decade.
Now, B'z is ready for a full-scale American invasion, launching their first-ever national tour beginning in San Francisco Sept. 17 and hitting New York's Best Buy Theater Sept. 30. At the same time, the band is promoting its debut English-language digital EP entitled B'z, which features five of the stadium act's biggest hits made for a whole new audience.
In this exclusive interview, I caught up with Tak and Koshi on why the band waited until now to do a coast-to-coast tour, their experience working with other rock luminaries like Aerosmith and Linkin Park, and the plans in motion for the band's 25th anniversary next year.
Let's start with the basics. How did the band get its name?
Tak: I don't remember exactly. We probably thought we needed to have a simple name that was easy to memorize.
Koshi: We wanted a short name—like a code. At first, it was AZ, which came from an A to Z kind of meaning, but we didn't like how it was pronounced. Then we changed it to B to Z, and liked how it sounded.
Why has B'z decided to finally play New York now?
Tak: I don't know exactly why it took so long, but I've been waiting to perform there. I'm really looking forward to it.
Koshi: When we started performing in the U.S., most of our dates were on the West Coast. We weren't familiar enough with New York to have a show there.
Tell us about the other musicians you're performing with on this tour.
Tak: Takanobu Masuda is on keyboards. He's my old friend, and has been performing with B'z for 20 years. Shane Gaalaas is on drums. He's played with Michael Schenker, Yngwie Malmsteen and many others. He also has his own band, Cosmosquad. Barry Sparks is on bass. He also played with Michael and Yngwie, along with Ted Nugent, UFO and the Scorpions as well. Yoshinobu Ohga is on guitar. He was on our last tour of the U.S. I'm supported by his perfect harmony.
Koshi: Ohga joined last year. Everyone else has been touring with B'z for a long time, and they're all great.
What can we look forward to at these shows?
Tak: We are going to the East Coast for the first time, but this tour is going to be the fourth tour in the U.S. for B'z. I always love to play in the U.S., and I felt we should release English songs for the American audiences. The show will be a mix of both Japanese and English.
Koshi: We're looking forward to the U.S. audience hearing our new English songs. You might sweat a lot at our show, but you'll enjoy it!
Is this new EP part of a plan to release a full English-language album in the future?
Tak: I hope so.
For the complete interview, click here.
By JQ magazine editor Justin Tedaldi (CIR Kobe-shi, 2001-02) for Examiner.com. Visit his Japanese culture page here for related stories.
In the beginning, there was Loudness. Formed in 1981 in Osaka, the Japanese quartet started out as a successful hard rock and metal outfit and expanded their fanbase to America four years later with an international album deal and hit single "Crazy Night."
History is now repeating itself. Twenty-five years after the release of original frontman Minoru Niihara's last album with the group during their '80s heyday, Loudness has now inked a new global record deal with FrostByte Media to reintroduce them to a new audience outside of Japan. First up is the newly released studio album Eve to Dawn—their 26th overall—and a fall North American tour is in the works.
In this exclusiveinterview, I caught up Loudness' charismatic vocalist to discuss opening for Mötley Crüe at Madison Square Garden, the similarities between Japanese and American groupies, and which heavy metal movie makes him cry.
Eve to Dawn was released last year in Japan. Are there any differences between the original version and the American release?
I don't have a copy here yet, but I don't think there's any difference between the two.
Are there any plans for your new label to release your most recent album, 2012, which also just came out inJapan?
It'll be released next year.
For those unfamiliar with the band, how would you describe Loudness' sound and lyrical themes?
It's a very unique hard, heavy and explosive, Asian metal rock band. The most recent album has lots of songs with positive and encouraging messages because of the quake in 2011.
What made you want to become a rock singer?
When I was about 15, there is a cool singer named Masaki Ueda in Osaka, and because I really liked him, I got interested in singing. After a while I found joy in singing when I learned that people loved to listen to me sing. I became a pro, one synchronicity after another.
In a recent interview with New York's own Chopsticks magazine, the band mentioned that its main goal now is to become a success in the U.S. What plans do you have to achieve this?
There is nothing but touring and doing lots of live performances, I guess. I believe that rock bands should live on the stage and that's the most legitimate way to do our job. That's our policy!
For the complete story, click here.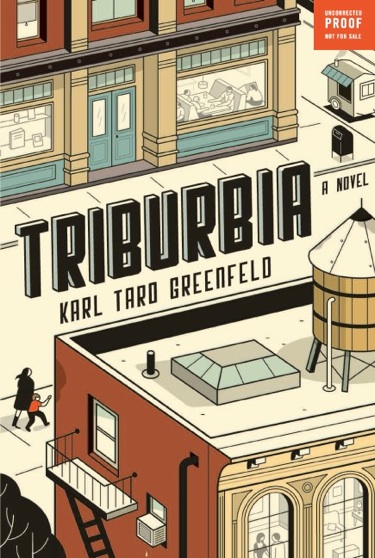 *******************
JET alum Karl Taro Greenfeld (Kanagawa-ken, 1988-89), author of Speed Tribes:  Days and Nights With Japan's Next Generation), has a new book out titled Triburbia:  A Novel which was recently reviewed by the New York Times ("Bobos in Paradise").  Here's the link to the review:  http://www.nytimes.com/2012/08/05/books/review/triburbia-by-karl-taro-greenfeld.html?_r=1&pagewanted=all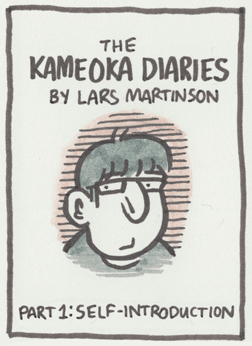 *************
Lars Martinson (Fukuoka-ken 2003-2006), author of the graphic novels Tonoharu: Part Two andTonoharu:  Part 1, has  just announced the "Kameoka Diaries", Lars' e-comic about his return to teaching English, this time in Kameoka, Kyoto, is now available on iTunes.
More info here and below:  http://larsmartinson.com/my-first-two-e-comics-now-available/
The Kameoka Diaries: Volume One [ Direct iBookstore Link ]
The Kameoka Diaries: Volume One is a humorous (?) account of my experiences living and working in Central Japan, told over eight chapters. It includes an exclusive chapter not available anywhere else!
JETwit Note:  I just downloaded a copy onto my iPhone. 250 pages for only $0.99, and I always love Lars' work.  Plus, it's my first time using iBook which it turns out is pretty nifty. :-)
By JQ magazine editor Justin Tedaldi (CIR Kobe-shi, 2001-02). Visit his Examiner.com page here for related stories.
In his native Japan, Jin Akanishi is a superstar. Since his early teens, he's achieved fame as a pop idol, singer-songwriter (with the groups KAT-TUN and LANDS), actor, and radio host. After launching a successful American tour in 2010 to sold out (and screaming) crowds, Jin is back in the U.S. supporting his hotly anticipated English-language debut album, Japonicana. Released earlier this month, the disc features production by Grammy Award-nominated trio the Stereotypes (Far East Movement, Ne-Yo) and platinum hit maker Static Revenger (Madonna, Shakira).
Jin takes Manhattan at New York's Best Buy Theater tonight (March 15) and hits San Francisco's Regency Ballroom on March 17. In this exclusive interview, I spoke with the 27-year-old about the tour, the making of the album, his love for hip-hop, and hanging out with Justin Bieber.
How would you describe the new album?
The word "Japonicana" comes from Japan, America and Spain. The "a" sound is for the females, so my album is a girl. There's more than one genre—dance, pop, hip-hop, and R&B. It's like my baby, because I created it from scratch.
How has the tour been going?
It's really great. The crowds are great, good energy, dancers, and a lot of drinks (laughs).
What can fans expect at the shows this time? What's different?
It's a totally different concert. Everything's different.
Is there a highlight you can tell us about?
Crazy lights and dancing. All the songs are from Japonicana.
You mentioned that the title represents all the places that influence you—Japan, America and Spain. How have they influenced you?
I'm Japanese, obviously. And America, my mom loves American music and used to listen to it when I was little. I kind of grew up with it. My best friend's mom is Spanish, and she taught me a lot about the culture. So that's how I got influenced.
For the complete story, click here.
Lars Martinson (Fukuoka-ken 2003-2006), author of the graphic novels Tonoharu: Part Two andTonoharu:  Part 1, has just just published the latest edition of his new cartoon series called"Kameoka Diaries" about his return to teaching English, this time in Kameoka, Kyoto.
Click here to read the Kameoka Diaries #5.
http://larsmartinson.com/kameoka-diaries-5/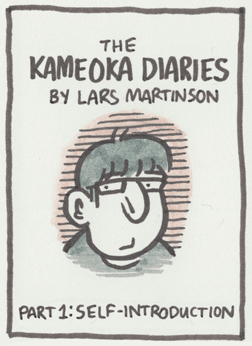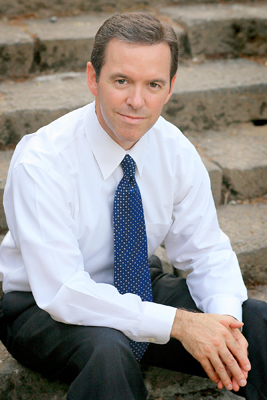 JET alum Rob Cornilles, a sports business consultant, has won the Republican primary for a seat in the U.S. House of Representatives representing the Portland-area district.  The primary was part of a special election being held in the wake of the resignation of David Wu (D-Oregon) who resigned earlier this year due to allegations of sexually inappropriate behavior.  Cornilles was also the previous Republican winner and lost to Wu in a close race in the last election.
Cornilles will next face the Democratic primary winner Suzanne Bonamici, an Oregon state senator.
Here's a link to the full article:  http://www.katu.com/news/local/133507753.html
Here's a link to Rob's campaign website:  http://www.cornillesforcongress.com/
BTW, if anyone knows Rob's prefecture and years on JET, please post here or e-mail to jetwit [at] jetwit.com.  Yoroshiku!