Apr
17

Jobs

Comments Off

on Job: Technical Translation & Office Assistant at a Japanese energy company (Arlington, VA)
A major Japanese energy-related company in Arlington, VA is looking for an office assistant, as well as a technical translator.  Both must be bilingual.
Technical Translator – The position pays around ($33K-$37K).
Duties: technical translation, general office work, and soon
Req: must be Japanese/English Bilingual
Office Administrator – for a major Japanese energy-related company in Arlington, VA ($33k-$35K)
Duties: general office work, some translation work
Req: business level Japanese is a must
HOW TO APPLY:
Interested in these or other Japan related job openings? Contact Interesse International at dc@iiicareer.com or call us at 571- 384-7117!
There's more on our website as well: www.iiicareer.com
The Consulate-General of Japan in Seattle is looking for an Executive Assistant.  Japanese skills not mandatory.

QUALIFICATIONS:
1. Excellent English skills and office experience
2. Proficient computer skills
3. Flexibility and diligence
Send resume and cover letter by April 28 to:
Consulate-General of Japan
Attn. Yukio Motoe
601 Union Street, Suite 500
Seattle, WA 98101
or email to: kanri@cgjapansea. org
USJC Office Manager/Administrative Assistant – Washington, DC
ROLES:
The Office Manager/Administrative Assistant will be an integral part of a small staff team in a new nonprofit membership organization focused on U.S.-Japan relations. The position will have primary responsibility for Council office administrative operations including bookkeeping, office management, organizational support for the President and Board members and some program support. The position requires an individual who is flexible, able to multi-task and prioritize, proactive, well-organized, able to plan and meet deadlines and comfortable working independently and as part of a team. The duties include but are not limited to the following:
Administrative: approximately 80%
Office Management & Administrative Support:
Maintain office calendar, schedule conference calls and Board and Committee meetings, provide scheduling and logistical support as needed for Council events.
Screen calls and email inquiries, including fielding and responding to general information requests.
Order supplies, and manage IT and other office equipment. Liaison with office vendors.
Filing: Establish and maintain filing system for vendor billing accounts, funder reports and records and office administration. Organize and maintain office filing system (electronic and hard copy).
Assist in ensuring Council's compliance with federal, state, and local laws and regulations. Help maintain relevant permits, licenses and certifications.
Assist with travel arrangements and handle other logistical matters as requested.
As needed, draft correspondence and other documents.
Help recruit and supervise interns.
Provide some Board and Member-related support
Accounting:
Accounting: Enter vender billing and prepare checks; enter bank deposit information using QuickBooks system. Track spending, pay bills.
Payroll: Maintain filing system of records of employee time sheets.
Database:
Responsible for maintaining funder database, providing support for fundraising (data entry and assisting with bulk mailing) and grant preparation activities, as required. Coordinate with LA-based Program Director on data entry and maintenance of membership lists.
Programs: approximately 20%
Assist with programs and events.
QUALIFICATIONS:
Applicants with an interest in U.S.-Japan and Asia relations and Japanese language ability (written, oral) are strongly encouraged to apply.
Experience working with nonprofit organizations is helpful
familiarity with QuickBooks (non-profit edition preferred), Microsoft Office (Word, Excel, Powerpoint) and Salesforce.com and other databases, payroll (Paychex), budget, filing and office organizing systems.
HOW TO APPLY:
Interested applicants should send a cover letter, resume, and writing sample to hr@usjapancouncil.org
This job posting came from Idealist.
How well do you know and love your city? We are seeking an enthusiastic City Editor tapped in the life and soul of Tokyo to join the fast growing CNNGo.com travel/lifestyle portal.
The ideal candidate has a network of contacts, can manage a stable of contributors and draws inspiration from the city around them. Savvy, sophisticated, fun and insightful, this person is also preferably bilingual (written and oral) in English (primary language) and Japanese.
He or she will be a creative, have a strong writing/reporting/journalism background, is able to work independently and have demonstrated knowledge and action with CMS interfaces and social media technologies.
Crucially, he or she must be extremely knowledgeable about Tokyo, able to source and deliver content for a local audience on a global platform. CNNGo.com seeks to deliver content for a local audience, so it is imperative content ideas have the right insider knowledge and delivery that appeals to the Tokyo market.
ROLES:
• Manage day to day content, layout and site production
• Source and manage contributors and content flow in coordination with Hong Kong-based editorial lead
• Multiple daily content updates
• Develop ideas, themes, content projects utilizing all delivery methods possible (blogs, video and other AV means etc)
• Photo editing/manipulation
• Editing and writing
The Japan Information and Culture Center (JICC), Embassy of Japan, is looking for a School Program Coordinator and a Web Master/Office Manager at the Japanese Embassy in Washington D.C.  Both positions are full-time and require permission to work in the United States.  These positions will open up in mid-July. Read More
The Asia Society is looking for a Senior Communications Manager at their offices in San Francisco.
ROLES:
oversees the international media relations function of the Communications department to enhance and protect the reputation of The Asia Foundation
writing, editing, planning, and presentation skills, with the ability to prepare media relations plans, press releases, press kits, opinion-editorials, and speeches as well as advise on strategy
high-impact media outreach, public relations efforts and by fostering and maintaining relationships with external audiences globally
REQUIREMENTS
7 – 10 years in the pubic relations field, ideally with an international relations or policy, or aid and assistance focus. Knowledge of international affairs, foreign policy, development, and especially current issues in Asia
Demonstrated experience working directly with foreign correspondents and top-tier U.S. and international media outlets. Demonstrated results designing and executing strategic public relations programs
Understanding of reputation management, crisis communications, and thought leadership disciplines.
Superb communications skills, especially writing and editing a high volume of materials.
Inherent sense for urgency and ability to interact readily with high-level individuals, such as diplomats and government officials.
Strategic communications experience working in Asia in an embassy, bilateral, or multilateral setting a plus.
Proficient in Microsoft Office Suite. Familiarity with print and online news resources, media trends tracking software (i.e. Meltwater, Cision, Factiva, etc.) , and research tools ( Lexis Nexis, etc.).
Candidates must be willing to travel in developing Asia.
Education: Bachelors degree in Journalism, Communications, English, Asian studies, International Relations, or related field; Masters degree preferred.
HOW TO APPLY: Click here.
The Asia Society is looking for a web coordinator in their San Francisco office.  The coordinator will work with the communications team to build on the Web site content, copy, strategy, design and implementation, as well as their social media efforts.  Copy editing, photo editing, blogging, social media strategizing and search engine optimization skills are all involved.
QUALIFICATIONS:
Bachelors degree in Communications, Public Relations, or in Fine Arts, Design, Photography, International Relations, or related field.
Excellent communications skills
Substantial professional web experience and proficiency in Microsoft Office Suite, design tools, including Adobe Photoshop and Illustrator, and web content tools
In-depth knowledge of web content best practices, usability, and the social media realm with emphasis on the use of Facebook, Twitter, and blogs as effective outreach tools for an organization
Candidates should have a strong eye for design, strong attention to detail, and comfort with and ability to be point person on web projects, and ability to interact with colleagues near and far in a very proactive and positive manner
Ability to closely monitor and report on relevant social media and web communications trends to capitalize on outreach.
Awareness of basic Search Engine Optimization (SEO) opportunities.
Knowledge of international relations/current affairs in Asia strongly preferred.
Minimum 3-5 years professional experience in web content as an editor, designer, or communications professional.
Knowledge of working with a Content Managing System, HTML/CSS, Google adsense, Adobe Suite (Flash and Illustrator)
HOW TO APPLY: Click here.
Asia Society is looking for an Executive Associate to support the Vice President, External Affairs by providing administrative support for all activities of the Vice President's office, establishing systems to manage the flow of administrative work in the External Affairs Department and developing and directing the department's office policies and procedures.
RESPONSIBILITIES:
Answering telephone calls from a wide array of individuals in the U.S. and Asia, including trustees, high-level donors and staff. This requires exceptional communication skills combined with a high degree of sensitivity, confidentiality and diplomacy and the ability to take detailed messages.
Scheduling appointments and maintaining Vice President's calendar.
Editing or composing outgoing correspondence for the Vice President.
Collecting and assembling background materials for Vice President's daily schedule.
Performing word processing and spreadsheet applications.
Maintaining the Vice President's files.
Handling Vice President's travel arrangements and other reservations.
Maintaining budget for External Affairs Department.
Using Raiser's Edge to research information, produce reports.
Carrying out research projects of various kinds, from individual gift histories to developing new methods of handling various administrative projects.
Developing systems, policies and procedures for administrative workflow in the department to increase efficiency.
Assistance with special projects and events as needed.
Organizing and analyzing mail for proper disposition
Attending meetings and taking notes, as necessary.
Providing administrative support to the Board of Trustees' Development and Nominating Committees.
Providing support to the Director of Special Events, Director of Major Gifts and Director of Corporate Relations when time permits.
Other duties as assigned.
REQUIREMENTS:
Bachelor's degree and 4-5 years demonstrated experience acting as right-hand to senior level executive preferred.
Outstanding written, verbal and organizational skills required.
Advanced Microsoft Office knowledge (Word, Excel, PowerPoint and Outlook) and interest and ability to learn new programs as needed.
Database management experience preferred.
Must be flexible, highly organized, able to set priorities and manage multiple tasks, take initiative, and be able to come up with creative solutions to resolve problems.
High degree of confidence and ability to exercise independent judgment required.
Ability to work with trustees, volunteers, major donors and all levels of staff with tact and good judgment.
Knowledge of and interest in Asia a plus
For benefits information go to: www.asiasociety.org/jobs.
HOW TO APPLY:
Email cover letter and resume with salary expectations to: HR@asiasoc.org. List job code 114 and job title in the subject line. Resumes without cover letters will not be considered.
http://foundationcenter.org/pnd/jobs/job_item.jhtml?id=290300011
Via the Naganojet Yahoo group:
Real Communication Solution (RCS)  is looking for full-time ALTs for elementary schools.
Job Details:
*Monday to Friday 8:30 to 4:30
*Contract period from April 2010 to March 2011
*Salary to be determined based on experience  210,000~240,000
Via the Iwateminions Yahoo group:
NPO Zenrinkan, one of the older English conversation schools in Morioka is in need of a new teacher from June/July! It's a great place to work, and well established, having been around for 60 years. You get a lot of control over your classes, and classes are fairly small, around 4 students on average.
The salary starts at 250,000 yen per month, and then deductions are taken out for taxes and national health insurance. You get 2 weeks of paid vacation per year, and can take it nearly any time, although they do encourage you to take it during breaks from classes. Zenrinkan will also sponsor any new hire that needs a visa. The typical week is 38 hours of office time, which includes 22 class hours. Those classes are about 1/2 kids classes, and 1/2 adult conversation classes, with a couple college classes and yochien lessons included a few times a month.
If you are interested, please feel free to e-mail a cover letter and resume to Nobuko Sano at class@zenrinkan.com or to Alicia Ferong at aferong@gmail.com.
The Office of Tufts Programs Abroad of Tufts University, a large private college in Boston, is looking for a study abroad advisor to expand their academic overseas programs. Someone who is familiar with the paperwork process for different foreign schools is ideal. Along with Japan, the office offers programs all over the world in Africa, Asia, Europe and South America. The advisor will be responsible to counsel the over 600 Tufts students and the 400 foreign students that enroll in these programs.
ROLES:
Conducts pre-departure and re-entry orientation programs for students;
Determines transfer of credit from non-Tufts foreign programs;
Evaluates the quality of non-Tufts study-abroad programs in conjunction with the Faculty Subcommittee on Foreign Programs;
Researches programs to meet the needs of Tufts students.
The Foreign Study Advisor will also: meet with foreign program directors; visit facilities of study-abroad programs as necessary; participate on advisory boards as appropriate; maintain and organize the Dowling Hall Resource Library section on Study Abroad; and participate in long term planning for Tufts Study Abroad.
QUALIFICATIONS:
Bachelor's degree
Three (3) years of experience in international education and/or travel programs
Proficiency in Microsoft Word and Excel
Must possess experience in a study-abroad office
Excellent communication skills, including working with diverse populations, are required
Excellent organizational skills, including the ability to work accurately under deadlines with frequent student contact and high volume of paperwork
Must be able to travel to both domestic and foreign locations
Foreign language skills, study abroad experience are ideal
HOW TO APPLY: Online at www.tufts.edu/hr/jobs
The International Student Conference, an annual summer conference for young people from Japan, the United States and Korea is looking for an executive director and part-time senior advisor.  The Japan-America Student Conference, the oldest student-run exchange between the two countries, boasts an extensive collection of alumni participants Nobel Peace Prize winner and former Secretary of State Henry Kissinger, former Prime Minister of Japan Kiichi Miyazawa, and countless notable names in government, corporate positions and the media.  Students tour both countries and engage with leaders, while discussing pertinent global issues.  They've also expanded and started a Korean-American Student Conference as well.
From ISC:
Reporting to the Board of Directors, the Executive Director is responsible for the overall administration and operations of ISC and its programs. ISC is an expanding organization with a long-term history of success. The operation is well organized with a growing financial base and a skilled staff team. For a full description of the position and its responsibilities, please visit: www.iscdc.org.
Ideal candidates for this position will share our commitment to promote peace by furthering mutual understanding, friendship and trust through cross-cultural interchange through student-run international conferences focusing on US-Japan and US-Korea. She/he will bring a variety of experiences and attributes to ISC, including:
QUALIFICATIONS:
• In-depth understanding of and appreciation for Japanese and Korean cultures;
• Demonstrated effective leadership, planning and non-profit management skills;
• Proven experience interacting with senior government, business and/or academic leaders;
• Minimum 5 years experience as senior staff person or chief executive officer of a non-profit organization preferred;
• Public relations and fund raising experience preferred;
• Bachelor's degree in a related field; advanced degree preferred;
• Valid passport and availability to travel to Northeast Asia as well as throughout the U.S. as necessary.
SENIOR ADVISOR
The Position – Part-time
The Senior Advisor represents ISC and its two conferences through strong ties with leaders in government, business, and academia.  Her/his goal is to strengthen and expand support for ISC programs.  S/he works with the Executive Director and members of the Board of Directors to reach out to individuals in universities, corporations, think tanks, government, foundations, and alumni to increase support for the programs in multiple ways:  universities may host a week of the conference, corporations and foundations can sponsor  specific conference events, experts are invited to be speakers and presenters at seminars and roundtables, and corporate, foundation and alumni donors are needed to contribute the bulk of Conference costs, which are not covered by the delegates themselves. This position is part-time, approximately a 0.30 FTE.
Reporting to the Executive Director and working closely with the Board of Directors, the Senior Advisor will serve as the key representative of ISC to build ISC's network of relationships with government, business, and academic leaders who interact in the Japan-America and/or Korea-America international environment.  Her/his duties will include:
Coordinating with the Executive Director to ensure effective management of relationships between ISC and its external stakeholders/supporters.
Identifying and pursuing a calendar of activities (events, networking conferences, speaking engagements, etc.) to promote ISC's visibility and presence in the Japan-US and Korea-US arena.
Establishing successful and sustained fundraising procedures throughout the organization.
Securing specific commitments of support from stakeholders (hosts, speakers, funders, etc.).
Establishing and managing a budget to support representational activities.
Interacting with Board committees on general promotion and marketing of ISC programs and activities
Experience and Attributes
Ideal candidates for this position will share our commitment to promote peace by furthering mutual understanding, friendship and trust through cross-cultural interchange.  S/he will bring a variety of experiences and attributes to ISC, including:
In-depth understanding of and appreciation for Japanese and Korean society, politics, economics and cultures;
Demonstrated effectiveness in eliciting cooperation and support from leaders in those societies and in the U.S.;
Minimum 10 years experience interacting with senior government, business and/or academic leaders in the US-Japan/US-Korea arenas;
Public speaking experience;
Direct experience identifying, establishing, strengthening and consolidating professional relationships with key stakeholders;
Availability to attend key events (i.e., opening ceremonies, board meetings, etc.) at the JASC and KASC.
Fundraising experience and willingness to catalyze the entire organization toward fundraising by coaching the staff and Board in skills.
The Japan Society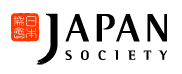 is looking for a Director of Corporate Giving and a Director of Individual Giving at their headquarters in New York City.  Both full-time positions require a college degree and six to eight years of experience in the non-profit membership/fundraising space.  Japanese language skills and cultural interest are required.
The last day to apply is April 24, 2010.
• Serve as the frontline for corporate membership, overseeing monthly renewals, upgrade and solicitation materials, telephone and email inquiries, and providing customer service/troubleshooting.
• Research and identify corporate member prospects; create and implement cultivation strategies to increase overall corporate membership revenues through upgrades, new memberships and cross-selling opportunities such as rentals, Webcast services, and program sponsorships.
• In coordination with program areas, research and identify potential corporate sponsors for gallery exhibitions, film, performing arts, education, corporate, policy and other program areas as appropriate.
• Work with the Media and Marketing team on corporate membership-related collateral materials, including membership-related aspects of Japan Society's website and online presence.
• Collaborate with program areas and Special Events on cultivation events, fund raising campaigns and the annual dinner.
• Conduct cultivation visits with existing and potential donors, and cultivate members at Japan Society programs on a regular basis throughout the year.
• Fulfill corporate member and sponsor benefit obligations and requests, including complimentary gallery passes, Executive Courtesy Cards, complimentary catalogues and invitations to programs and openings.
• Manage annual revenue budgets and forecasts.
• Oversee data entry in Raiser's Edge related to corporate members and sponsors and corporate prospects.
• Prepare correspondence, marketing materials and related documents, including proposals, acknowledgement letters, benefits and report drafts.
• Oversee credit lines of corporate sponsors in coordination with Director of Foundation Relations.
• Oversee airline contracts and ticket usage and report to Finance Department as needed.
QUALIFICATIONS:
Bachelors degree and a minimum of six to eight years corporate membership program management/fundraising experience.
Spoken Japanese and knowledge of Japanese culture required.
The ideal candidate will have a proven track record in successfully cultivating and soliciting corporate partners; superior written, verbal, and intercultural communication skills; accomplished skills in networking and building external relationships; and excellent interpersonal and presentation skills.
Must be a hands-on, resourceful team player with experience managing staff and building consensus.
Experience with database processing (preferably Raiser's Edge) required. Must be willing to work evenings and weekends as necessary.
HOW TO APPLY: Email a letter of interest and a current resume to Jane Fenton, Director of Human Resources, at – jobs@japansociety.org.
• Serve as the frontline for individual membership, overseeing daily membership operations, including managing membership sales, fielding telephone and email inquiries, and providing customer service/troubleshooting.
• Manage high-category membership operations, including the processing of gift acknowledgements, fulfillment of membership benefits, and maintenance of the monthly renewal cycle.
• Compose, prepare, and disseminate direct member correspondence, materials, and messaging tools.
• Manage Annual Fund, Board, and membership acquisition appeals, and develop new cultivation strategies to increase overall membership levels.
• Manage annual revenue budgets and forecasts.
• Identify and research individual donor prospects, and work with program directors to prepare major gift solicitations.
• Conduct cultivation visits with existing and potential donors, and cultivate donors at Japan Society programs on a regular basis throughout the year.
• Develop reports and statistics to monitor the results of appeals and campaigns, tracking progress toward annual Individual Giving goals.
• Generate donor recognition lists for Japan Society's Annual Report, exhibition catalogues, and other promotional materials.
• Work with Special Events team and program directors on the planning and execution of member recognition, engagement, and cultivation events.
• Work with Media and Marketing team on the development and production of all membership-related collateral, including membership-related aspects of Japan Society's website/online donation forms.
• Negotiate and publicize special offers, incentives, and discounts for members.
QUALIFICATIONS:

Bachelors degree and a minimum of six to eight years membership program management/fundraising experience.
The ideal candidate will have a proven record of success cultivating and soliciting individual donors, including major gift fundraising
Must be a hands-on, resourceful team player with experience managing staff and building consensus.
Experience with database processing (preferably Raiser's Edge) required.
Must be willing to work evening and weekends as necessary.
Knowledge of or interest in the language and culture of Japan is essential.
HOW TO APPLY: Email a letter of interest and a current resume to Jane Fenton, Director of Human Resources, at – jobs@japansociety.org.
These job listings come from Idealist.org, a career site for those in the non-profit, education and international development space.  Click here to see more similar openings and sign up for their job alerts.
This job posting comes from the National Association of Japan-America Society employment connection page.
Sakura Educational Exchange USA, a nonprofit international student exchange organization in Rockville, Maryland is seeking an English instructor and a cultural assistant for its short-term English-language summer program for Japanese high school exchange students.  The program starts at the beginning of May.
ENGLISH INSTRUCTOR:
Teach conversational English to groups of 14-16 Japanese high school students who are participating in a short-term (2 week) study abroad program
Follow set experiential, theme-based curriculum provided by SEE-USA
Enthusiastic, hands-on teaching style required!
Completion of a bachelor's degree in Education, ESL or related field
Interest in working with high school age international students
Flexibility; Openness and sensitivity to cultural differences
Prior ESL teaching experience required
CULTURAL ASSISTANT:
Help to set up SEE-USA temporary office at program site and prepare all rooms
Participate in orientation/training sessions before students arrive
Manage his/her assigned group of 10-15 Japanese High School students
Participate with the students in all study abroad activities including outings, school visits, sports, special events, volunteer projects, English/communication games, meals, etc.
Initiate conversations, songs and games in English with the students
Study and follow the schedule and assigned activities to your fullest ability
Contribute with an energetic spirit and outgoing attitude with a focused direction
HOW TO APPLY: Click here to read more detailed online descriptions, salary and start/end date information for the instructor and assistant positions.  Send your resume and cover letter to
Stephanie Libonati,
slibonati@seeusa-ryugaku.com
Program Manager
Sakura Educational Exchange USA
Amazon is looking for a Digital Music Operations Coordinator and a Investigation Specialist with Japanese language skills at their headquarters in Seattle, Wash.
Digital Music Operations Coordinator
ROLES:
managing and conducting the receipt, handling, transformation, and ingestion of Japan-based content (with Japanese characters)
ensuring Japan-based content providers receive excellent service
engaging with Japan-based content providers to ensure their content goes into saleable distribution in a timely and high quality manner
QUALIFICATIONS
Must be fluent in written and spoken Japanese
Must be willing to work a staggered schedule (noon or early afternoon start time – exact time can be negotiated)
Familiarity with managing product flow in a manufacturing operation – maximizing efficiency, reducing cycle time, maintaining quality, etc.
Experienced working in a production environment and proven success in achieving efficiency and throughput goals.
Strong technical aptitude and expertise with MS Office tools including MS-Excel & MS-Access. Experience with SQL a plus.
Familiarity with common digital formats and digital transmission methods such as FTP and SFTP
Experience working with major record label operations a plus
2 years of strong analytical skills and project management experience
4 year degree required
HOW TO APPLY: Apply online here.
Investigations Specialist
ROLES:
Candidates will be responsible for a wide range of duties related to the investigation and elimination of online eCommerce risk.  Ideal applicants will have experience in the eCommerce payments space, risk and fraud investigations, previous trust and safety experience, and experience succeeding in a customer-driven workplace.
Knowledge of Japanese bank systems will be a plus.
All candidates will be analytical and capable of succeeding in a fast-paced team environment with minimal supervision.
QUALIFICATIONS:
Demonstrated analytical and problem solving skills, including the ability to recognize non-obvious patterns.
Prior knowledge of the fraud or risk investigations
Excellent team player capable of learning and sharing knowledge in global team environment.
Ability to maintain high levels of confidentiality and data security standards
24/7/365 availability, including willingness to work on weekends, and outside of the "standard" work day.
Experience in payments & banking domain is strongly preferred.
HOW TO APPLY: Apply online here.