Feb
10

Advice, Life As a JET, Travel/Tourism

Comments Off

on Hot springs tips and hints: Not just for first-timers!
Posted by Audrey Akcasu (Omura, Nagasaki ALT, 2010-2014); Former editor-in-chief of Nagazasshi, Nagasaki's premier English speaker-oriented events and culture magazine; Current writer and translator for RocketNews24, a Japan-based site dedicate to bringing fun and quirky news from Asia to English speakers. 
---
This probably comes as a refresher for many of you, but this infographic is helpful for newbies to the Japanese hot springs scene, but also contains some fun information that even seasoned veterans (and Japanese people) may not know. Plus, the drawings are really nice! A larger version of the infographic is available on TripAdvisor and you can read about this in more elaborate detail on RocketNews24. Happy bathing!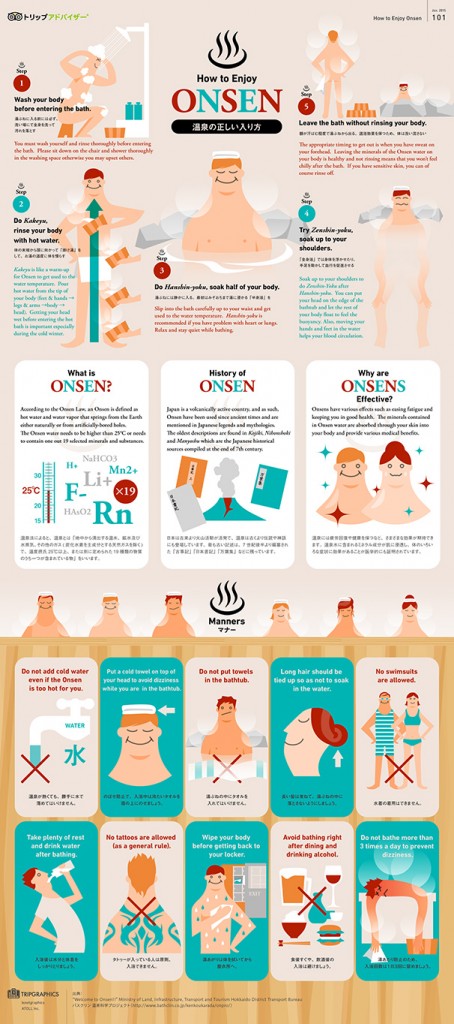 The infographic was released by the Ministry of Land, Infrastructure, Transport and Tourism Hokkaido District Transport Bureau in collaboration with BathClin.