Oct
13

JETAA Podcast Beat

Comments Off

on JETAA Podcast Beat
JETAA‎‎‎‏‏‎​ Podcast Beat is a weekly round-up of current JET and JET alumni podcasts and podcast appearances compiled by Emmalee Manes (Toyama-ken, 2016-19)
Do you have a podcast or did you recently appear in a podcast? Help us share it with the community by filling out this form.
Welcome to the JETAA Podcast Beat! After a short break, we're back with the newest podcast episodes from JET alumni and current JETs. If you have the chance, please enjoy listening to one of these recent episodes this week! There are quite a few, including some new editions to the weekly round-up.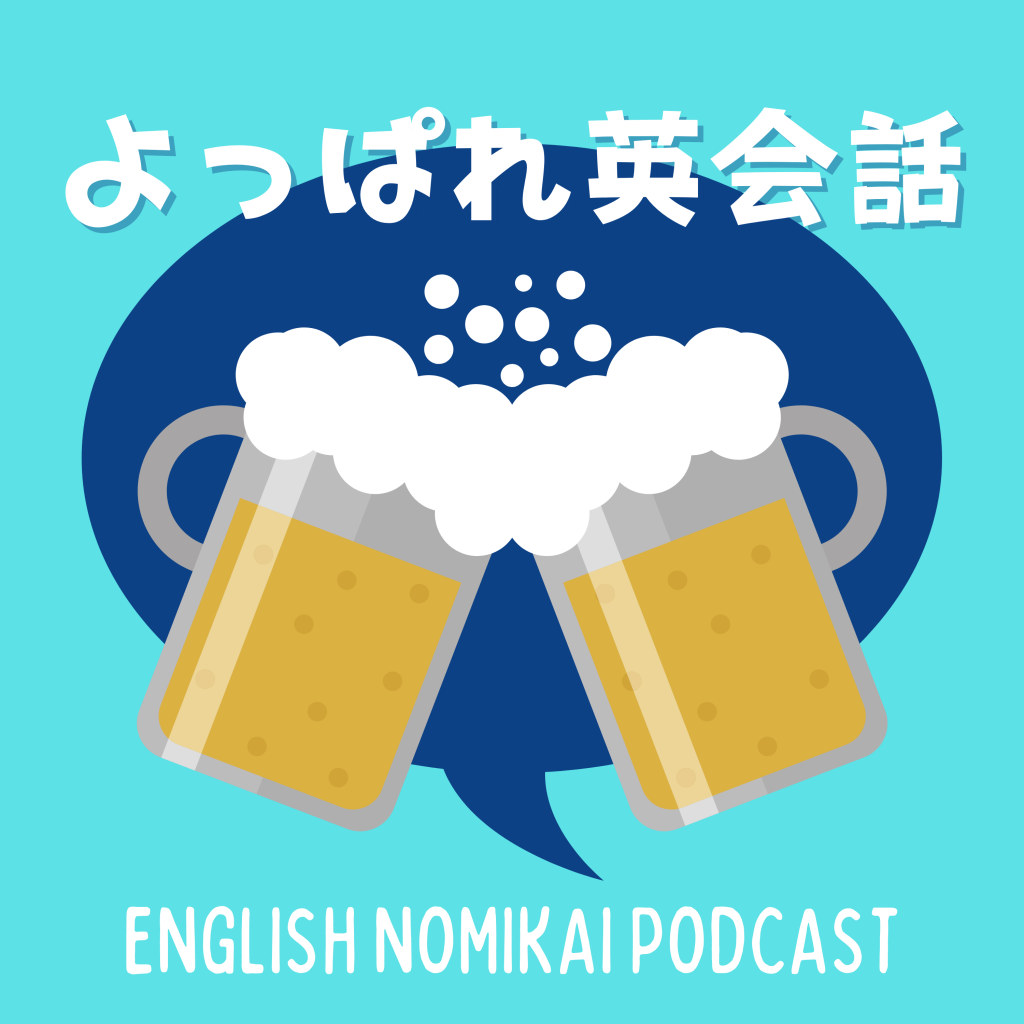 よっぱれい英会話 English Nomikai Podcast
In this eikaiwa podcast targeted to Japanese English-learners, Emmalee Manes (Toyama-ken, 2016-19) talks to fellow JET alumni, current JETs, and Japanese English teachers and friends about cultural differences between Japan and their home countries (all while sharing some drinks!)
Emmalee and Caralynn talk about Caralynn's recent breakup, how people in America heal after a breakup, and the Japanese show "あいのり".
インスタ: @yoppareikaiwa
是非、インスタでメッセージをください〜
聞いてくれてありがとうございます!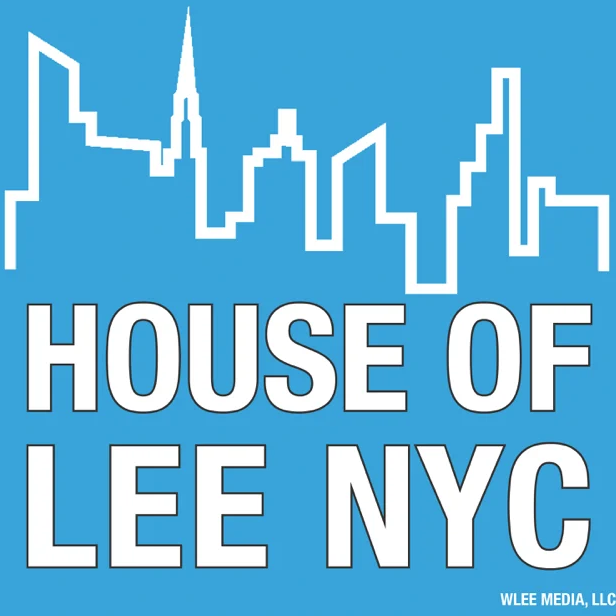 The House of Lee NYC
Come on in! Lee (Chiba-ken, 1993-95) and her guests will share life's random DIYs, hacks, tips and how-tos for resourceful living. A former teacher, Lee breaks it down and keeps it real. With New York City as home base, you'll get Lee's latest fun spots to explore in town. Join the show's Facebook group and follow along: @houseofleenyc !
Decreasing Clean-Up Procrastination in the Kitchen + One Fun, Unexpected Item for Parties
Learn one way to minimize procrastinating that after-meal clean-up in the kitchen and find out what fun gizmo is an unexpected smile-maker at parties in today's episode of House of Lee NYC!
Listen on to hear why half-sheet baking pans are the best thing EVER! Lee will also share the next best French pastry shop on the Upper West Side of Manhattan and the one item she recently bought that will enhance any gathering and bring smiles to faces and photos!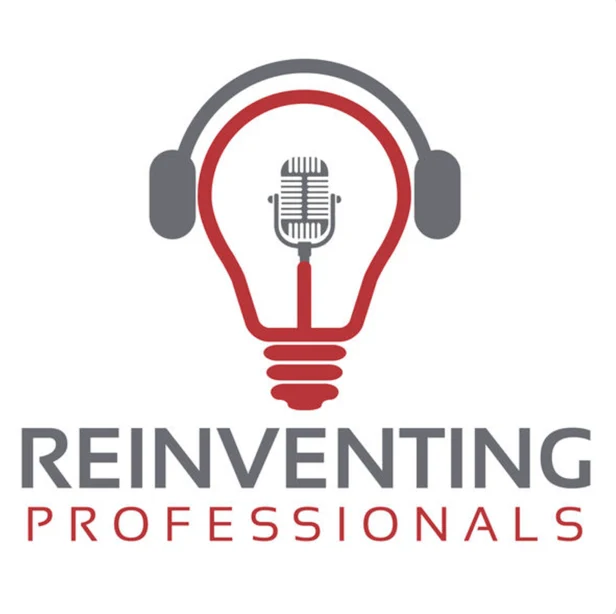 Reinventing Professionals
This podcast hosted by Ari Kaplan (Hyogo-ken, 1993-94) is designed to offer ideas, guidance, and perspectives on how to effectively navigate a perpetually shifting professional landscape, with a unique focus on the legal industry and the technology that is driving its evolution.
How the Pandemic Has Changed the Way Companies Perceive and Manage Risk
I spoke with Ishan Girdhar, the founder and CEO of Privaa, a software company that focuses on third-party risk management. We discussed how the pandemic has changed the way companies perceive and manage risk, pitfalls that risk management teams should avoid, ways that law firms are responding to the rise in data breaches and cybersecurity concerns, and where third-party risk management is headed.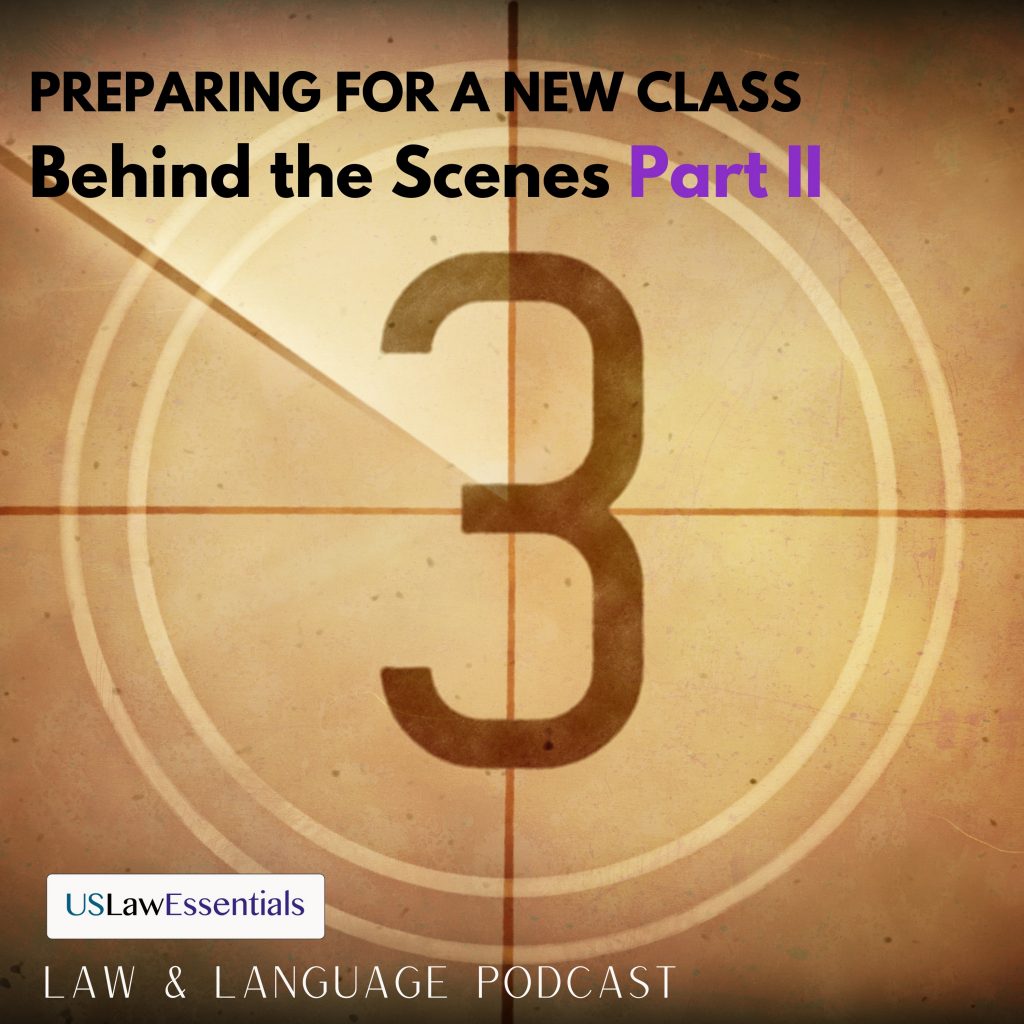 USLawEssentials Law & Language
The USLawEssentials Law & Language Podcast, co-hosted by Stephen Horowitz (Aichi-ken, 1992-94) helps non-native English speaking lawyers and law students improve their English and better understand US law and American legal culture. Many of these short episodes are tied to a legal news event or case in the United States. Others include interviews with multilingual lawyers (including a number of JET alumni.) The shows are hosted by attorneys experienced teaching US law and legal English to students and lawyers from around the world.
Preparing for a New Class Behind the Scenes: Part II
The USLawEssentials Law & Language podcast presents Part II of a conversation between Stephen Horowitz and Daniel Edelson concerning preparation for an Introduction to US Law course for LLM students. Daniel taught this class for several years and now it's Stephen's turn. He will be teaching an intensive week of classes to international students beginning their legal education in the United States.
Stephen and Daniel discuss the Supremacy Clause, federalism, and preemption. In addition, they talk about ways to introduce students not just to the fundamentals of US law but also to how law students study law in the United States.
Plus Stephen and Daniel try to come up with cool nicknames for themselves and don't do so well.
If you've ever wanted to hear some of the ways instructors get ready to teach US law and legal English you'll enjoy this episode.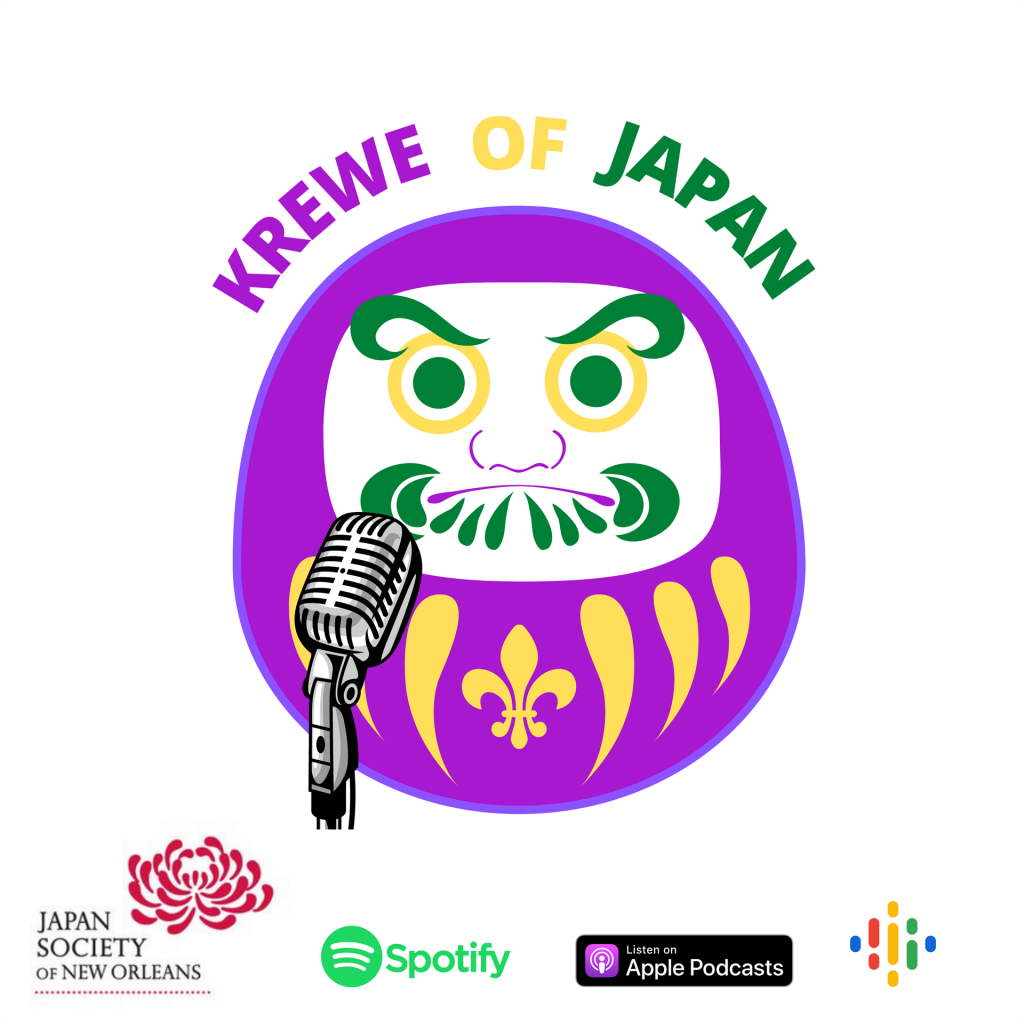 Krewe of Japan
Krewe of Japan is a weekly podcast co-hosted by Doug Tassin (Fukushima-ken, 2007-10) that takes listeners on audio journeys through Japanese culture. With our hosts as your guide, and the help of guest experts, Japanese natives, and ex-pats, understanding Japan is now easier than ever before.
Applying for the JET Program ft. Tye Ebel
It's that time of year again… and no, we aren't talking about Christmas music already playing in stores. It's JET Program Application SZN! Nigel, Jenn, & Doug chat with Tye Ebel, the JET Coordinator for the Consulate-General of Japan in Nashville, to discuss all things JET Application Process. Tye shares some great points on what to consider when considering applying for the JET Program, whether it's for this year or preparing your resume for the future. Don't forget.. application deadline is November 12, 2021!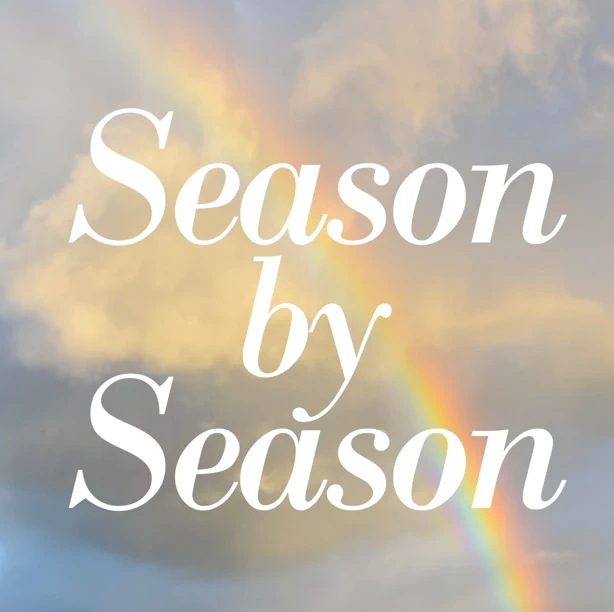 Season by Season
Join Alexis (Shimane-ken, 2009-11) and Kit, lifelong friends who now live on opposite coasts, as they explore poetry, music, and sound on a journey through the rhythm of nature expressed by the seasons.
In this exuberant episode, Alexis and Kit are joined by Annie Patterson and Peter Blood of "Rise Up & Sing" in discussing songs and music of the harvest season. Our co-hosts explore the community-driven traditions around the harvest and thanks-giving, and celebrations of the equinox around the world. In Hiro's Corner, we gain perspective on rice paddies drying up.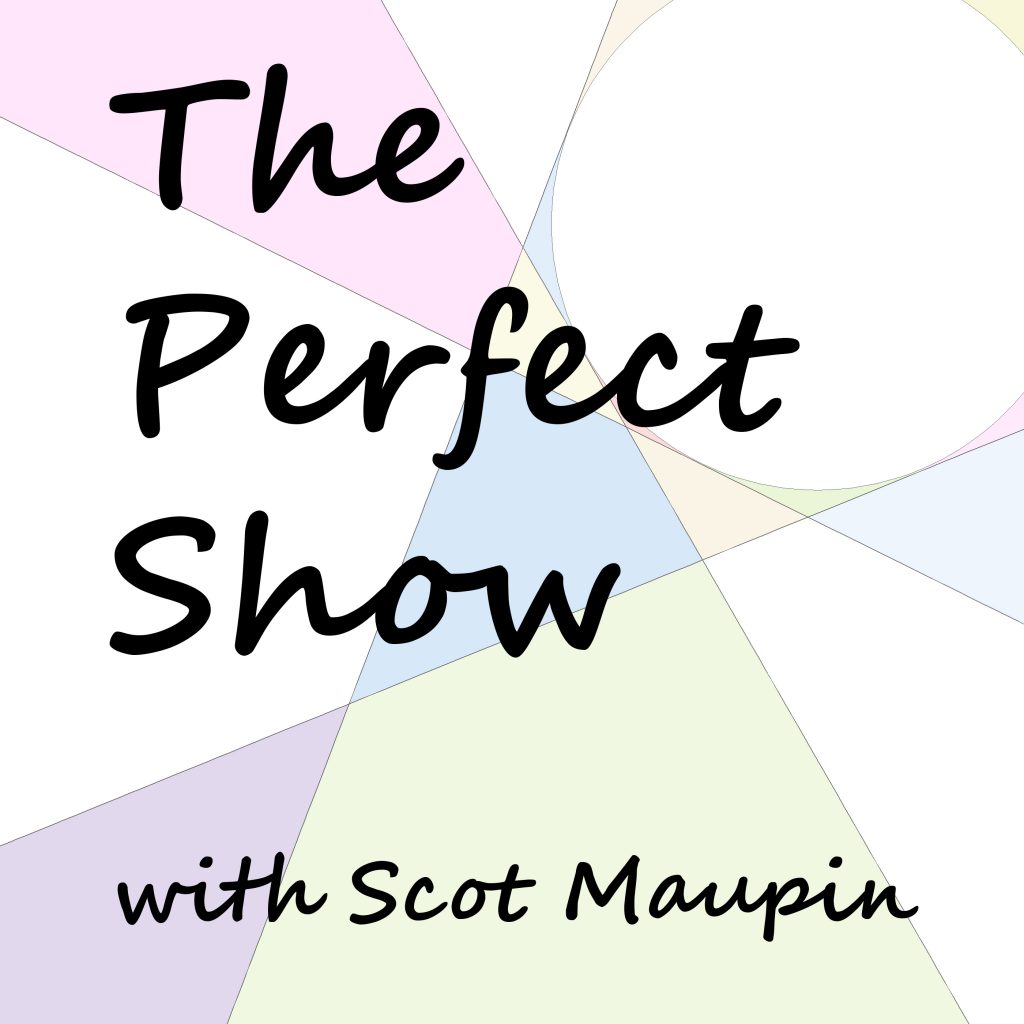 The Perfect Show
The Perfect Show is a podcast where host Scot Maupin (Hokkaido-ken, 2008-09) is cataloging the perfect things in life, one by one. Each episode he examines something that he or someone else thinks is perfect.
Musical Interlude – The Haunted House Song
Scot takes a quick break from format for a few announcements and to introduce a new Halloween song: The Haunted House Song. I also learned how to do video editing by making a music video for it! It's silly and dumb and I'm also very proud of it.
Check the video here on the youtube channel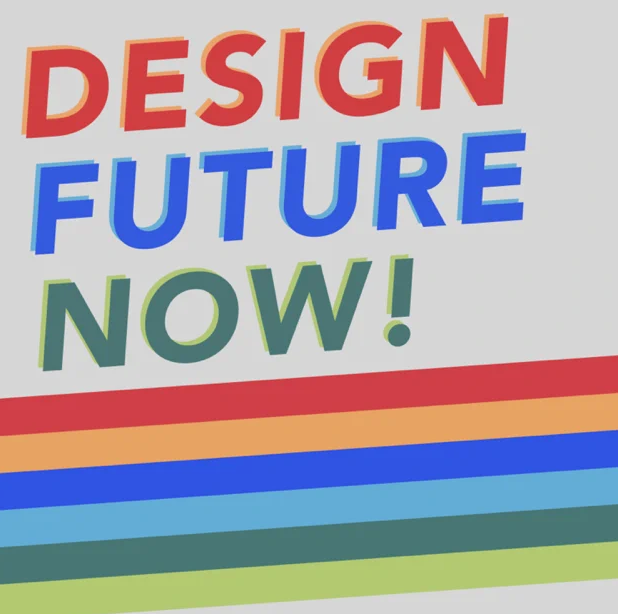 Design Future Now
How is design changing as a discipline and profession? How do we face these opportunities as a community? AIGA's Lee-Sean Huang (Oita-ken, 2003-06) explores these questions and more with creative practitioners and leaders.
Megan Marini and Priyanka Jain of 3×3 on Community-Centered Urban Design
This is the audio version of a livestreamed conversation between Lee-Sean Huang and Megan Marini and Priyanka Jain, co-founders and principals of 3×3 Design.
3×3 Design: https://3×3.co/
Toolkit and workshops: https://3×3.co/toolkit/overview/
Watch the recording of the original livestream on YouTube: https://www.youtube.com/watch?v=xkZVU3Htn5Q
Recommended listening: How to Citizen with Baratunde Thurston: https://www.baratunde.com/howtocitizen