Oct
31

Article/Journalism, Writers

Comments Off

on 【RocketNews24】Acronyms and in-jokes: The origins of your favourite Japanese video game companies' names
Posted by Michelle Lynn Dinh (Shimane-ken, Chibu-mura, 2010–13), editor and writer for RocketNews24. The following article was written by Philip Kendall (Fukushima-ken, Shirakawa-shi, 2006–11), senior editor and writer for RocketNews24, a Japan-based site dedicated to bringing fun and quirky news from Asia to English speaking audiences.

As much as we like to think of ourselves as free thinkers and immune to corporate advertising, there's no denying that brand names have found their way into pretty much every facet of our daily lives. Many North Americans routinely use "Kleenex" in place of the word tissue; in the UK it's not unusual to hear people say that they're about to "hoover up" when referring to running a vacuum cleaner; and in its heyday pretty much any portable gaming device was casually referred to as a Gameboy.
The likes of Nintendo and Sony have been household names for years, but did you ever wonder where these names come from and what they might mean in their native language? Author of Japanmanship and game developer James Kay sheds some light on the origins of the names Japan's biggest video game companies use, from Capcom to SNK, and has generously shared a few snippets of info with RocketNews24 for our enjoyment and nerdy enlightenment.
Find out where those world-famous names really come from after the jump.
L.M. Zoller (CIR Ishikawa-ken, Anamizu, 2009-11) is the editor of The Ishikawa JET Kitchen: Cooking in Japan Without a Fight. A writer and web administrator for The Art of Travel, ze also writes I'll Make It Myself!, a blog about food culture in Japan, and curates The Rice Cooker Chronicles, a series of essays by JETs and JET alumni on the theme of cooking/eating and being alone in Japan, and The JET Alumni Culinary Group in LinkedIn.
New Rice Cooker Chronicles submissions always welcome. Just e-mail it to jetwit [at] jetwit.com.
Author's note: Even though Minecraft isn't Japan-specific, here's proof that working with an oven range doesn't have to limit your creativity!
This year, I made a Minecraft cake. If you aren't familiar with Minecraft, I'll let the website speak for itself: "Minecraft is a game about breaking and placing blocks. At first, people built structures to protect against nocturnal monsters, but as the game grew players worked together to create wonderful, imaginative things."
Instead of creating a cake with a Minecraft design, we decided to create an interactive cake that our friend could build into her own Minecraft creation.
Thanks to JET alum Regina Durr for this listing, which is for native Japanese speakers.
Posted by Kay Monroe (Miyazaki-shi, 1995 -97).
____________________________________________________________
Position: Japanese Language Tester
Posted by: VMC Consulting
Type: Full-time
Location:  San Mateo, CA
Salary: Competitive
Start date: Immediately Read More
Tom Baker (Chiba-ken, 1989-91) is a staff writer for http://www.yomiuri.co.jp/dy/. He usually writes for DYWeekend, the paper's arts and leisure section. You can follow Tom's blog at tokyotombaker.wordpress.com.
Recently he rerviewed two books on the video game business, "Fun Inc" and "Nintendo Magic." Here's an excerpt: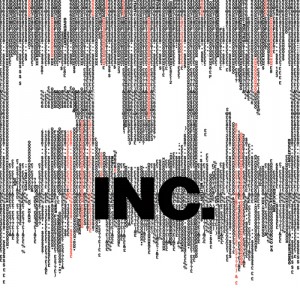 Even if you aren't into video games, you may already be into video games. A major theme of two new books on the subject is that game technology is now so omnipresent that even people who don't consider themselves gamers are using it.
"Games have long been one of the world's most important engines for computing innovation–along with, more recently, the mobile phone," writes British journalist Tom Chatfield in Fun Inc.
"It's largely thanks to the ever-evolving ambitions of game designers that modern computers have a DVD drive, a graphics card, decent sound capability, a staggering amount of RAM, a large colour monitor, and so on."
User interface is one area in which game developers are especially driven to improve. People may put up with hard-to-use accounting software because they need it for work, but no one has to play a video game.
"For a long time, we've made things that are fundamentally useless," Nintendo President Satoru Iwata is quoted as saying in Nintendo Magic, by Japanese journalist Osamu Inoue. "People won't endure inconvenience that they don't have to endure. They won't read your instruction manual. If something is hard to understand, it's entirely the maker's fault. If they can't figure out a videogame in five minutes…that's the end of it."
Read the rest of the review here.