Professional translator Joel Dechant (CIR Kagoshima-ken, 2001-04) is now guest blogging for Fukuoka Now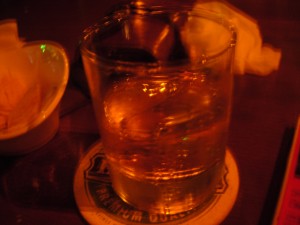 When I moved to Fukuoka a few years back, I was looking for something close to both Tenjin and Ohori Park. I found a great "mansion" in Ropponmatsu and have been discovering its hidden charms ever since.
Ropponmatsu is just far enough away from the hustle and bustle of Tenjin but still very much alive. In my alcohol-fueled explorations with trusty sack o' blues harmonicas on my shoulder, I have found a few wonderful bars for the inveterate music lover. Check 'em out!
Continue reading "Roots, Rock, Reggae"