Jul
1

Uncategorized

Comments Off

on A Night Out with Fukuoka IT
Professional translator Joel Dechant (CIR Kagoshima-ken, 2001-04) is now guest blogging for Fukuoka Now
In my search for a local freelancer community, a friend of mine introduced me to a group called Fukuoka IT.  I'll be the first to admit that I am no codejammer, but I am interested in web tools and IT as they relate to the field of translation. Not to mention, I am always game for meeting new people, so I got in touch with Mark Cowan, a self-confessed Java lover and the fearless leader of Fukuoka IT.
Mark, a native Canadian and long-time Fukuoka resident, started the Fukuoka IT Google group 2 years ago as a way for foreign IT specialists in the Fukuoka area to get together and  share ideas. In the beginning meetings were often comprised of Mark and one or two other brave souls, but he persisted. Membership grew by word of mouth and eventually the group decided to expand its network by inviting Japanese techies into the fray. With mailing list membership now at 50, the Fukuoka IT group saw a record 18 members turn up for June's meeting held at the Chuo Civic Center. Each month, members set a different topic and conduct presentations or engage in coding competitions. The aim is to share ideas and build professional networks.
Continue reading 'A Night Out with Fukuoka IT'
Professional translator Joel Dechant (CIR Kagoshima-ken, 2001-04) is now guest blogging for Fukuoka Now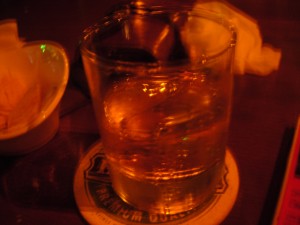 When I moved to Fukuoka a few years back, I was looking for something close to both Tenjin and Ohori Park. I found a great "mansion" in Ropponmatsu and have been discovering its hidden charms ever since.
Ropponmatsu is just far enough away from the hustle and bustle of Tenjin but still very much alive. In my alcohol-fueled explorations with trusty sack o' blues harmonicas on my shoulder, I have found a few wonderful bars for the inveterate music lover. Check 'em out!
Continue reading "Roots, Rock, Reggae"