Oct
15

Article/Journalism, Writers

Comments Off

on 【RocketNews24】Clever font sneaks pronunciation guide for English speakers into Japanese katakana characters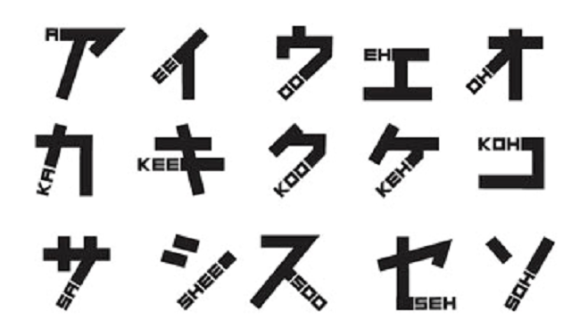 Written Japanese uses three kinds of script. At the top of the difficulty curve, you've got kanji, the complex characters originally imported from China that can require over a dozen brush strokes to write, with each kanji representing a word or concept.
A little less challenging are hiragana, a set of 50 curving phonetic characters, but if English is your native language, odds are you'll have the least trouble with angular katakana. Like hiragana, katakana is a phonetic system, so each character corresponds to a syllable. Even better, while often one kanji can have three or four possible readings, each katakana has just one possible pronunciation.
Of course, you still have to memorize how to pronounce all 50 katakana (85 if you're being really technical) in the first place. One group of graphic designers are aiming to make that task a little easier, though, with a font that combines katakana with phonetics written in English.
Sep
29

Academic, Article/Journalism, Career, Graduate School, Notable JET Alums

Comments Off

on JET alum Lee-Sean Huang in Fast Company, recruiting alumni interested in design for social innovation for new MFA program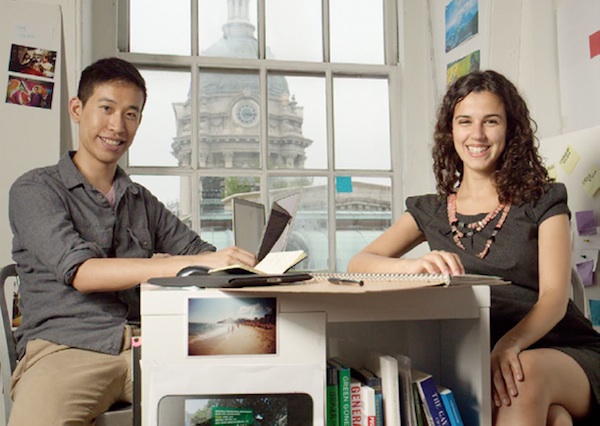 JET alum and JETwit webmaster Lee-Sean Huang (Oita-ken, Nakatsu-shi, 2003-2006) recently appeared in the Fast Company article "An MFA Degree For Designers Who Want To Change The World" by Michael J. Coren.
So you want to change the world? Cynics may send you off to Wall Street or a white-shoe law firm. Those with gumption will look for another way. The new Master's of Fine Arts in Design for Social Innovation has opened its doors just for them.

"We're adamant this not be a program where people sit in a classroom and talk about how great it's going to be when they go out and change the world," says program chair Cheryl Heller at the School of Visual Arts (SVA) in New York, and a board member of PopTech. "It is helping designers go beyond self-expression, which is how most designers are taught, and how to put [design] into practice to create a change."
Read the full Fast Company article here.
Lee-Sean, a faculty member in the department, is reaching out to the JET community and encouraging returning JETs and alumni to apply to the MFA Design for Social Innovation program.  The program is for applicants from a broad range of backgrounds with an interest in design and social innovation, and not just those with college degrees or prior professional experience in design.  Email leesean@purpose.com with inquiries, and apply here.  The deadline for applications is January 15, 2015 for Fall 2012 enrollment.
Photo: Lee-Sean with fellow MFA Design for Social Innovation faculty member Alessandra Orofino.