Jan
28

Article/Journalism, Writers

Comments Off

on 【RocketNews24】Grated radish art from Japan brings the cute to your favourite dishes
Posted by Michelle Lynn Dinh (Shimane-ken, Chibu-mura, 2010–13), editor and writer for RocketNews24. The following article was written by Oona McGee, a writer and translator for RocketNews24, a Japan-based site dedicated to bringing fun and quirky news from Asia to English speaking audiences.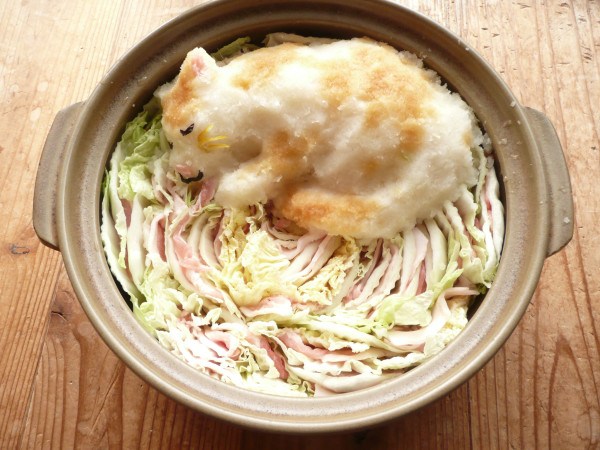 If you've been keeping up with the amazing 3-D latte art trends going on in Japan's barista world right now, then you might want to take a look at their savoury counterparts popping up in grated radish form. Instead of swimming in cups of coffee, these adorable home-made creations are taking dips in winter hot pots and stews. Join us as we take a look at some of the cutest critters on offer, from Ghibli characters to sleeping cats, and see just how easy it is to cook up some edible cuteness at home.
Mar
21

Blogs, Food & Drink, I'll Make It Myself, Writers

Comments Off

on I'll Make It Myself!: A Bento is Not As Big As the World
L.M. Zoller (CIR Ishikawa-ken, Anamizu, 2009-11) is the editor of The Ishikawa JET Kitchen: Cooking in Japan Without a Fight. A writer and web administrator for The Art of Travel, ze also writes I'll Make It Myself!, a blog about food culture in Japan, and curates The Rice Cooker Chronicles, a series of essays by JETs and JET alumni on the theme of cooking/eating and being alone in Japan, and The JET Alumni Culinary Group in LinkedIn.
New Rice Cooker Chronicles submissions always welcome. Just e-mail it to jetwit [at] jetwit.com.
This is a companion piece to "'Deeply Ingrained Advantages': American Media Discovers Kyûshoku."
At the same time as Japan's school lunch programs got picked up by the media, there was a burst of articles about Japan's other distinctive lunch: the bento.
Bento and the Cult of Cute
In the lead-in to Carlsen's and Turner's "In Japan, Food Can Be Almost Too Cute To Eat," there is a slideshow showcasing the cuter side of Japanese food: tofu character goods, a kyaraben (character bento), and images of Anpanman in cartoon and pancake form.