Mar
30

Career, Jobs, Local Government, Travel/Tourism, Uncategorized

Comments Off

on Job: Economic Advisor, Embassy of Japan (London) 03.30.12
Via JETAA UK. Posted by Kay Monroe (Miyazaki-shi, 1995 -97).
———————————————————————————————————————–
The latest from JETAA UK – Job Vacancy
Economic Advisor, Embassy of Japan – Embassy of Japan in the UK – Embassy of Japan, London, W1J 7JT
To view details about this job vacancy visit: http://www.jetaa.org.uk/jobs/economic-advisor-embassy-of-japan/
Seattle-based JET alum Regina Durr (Shimane-ken, 2008-10) got in touch to let JETs and JET alums know about the Meiji University "Law in Japan Program." Here's what she has to say:
I participated in the 2010 Law in Japan program at Meiji University between my JET tenure and returning to the States… and LOVED, LOVED, LOVED it! There was a mix of JETs current and exiting, U.S.A. MBA students, French Master in Law students, interpreters, and ad hoc foreigners who enjoy getting out of their box and into an academic setting.
The Meiji Law in Japan Program was the perfect dive back into academia and the professional career lifestyle immediately after JET. The days are filled with lectures and trips to places such as the Supreme Court, the former Ministry of Justice, a local prison, and even enables you networking opportunities with top, international law firms in Tokyo. I took the course as a cheaper alternative of finding out whether or not I would want to specialize in Japanese Law back in the States. With a brief overview from top experts (even flown in from Washington, D.C.!), I am now finding myself applying to Law School to formalize the training began through this program.
A little background info about me:  I am currently a Project Coordinator at the global headquarters of a high-tech consulting company located just outside Seattle, WA. I am active in the Pacific Northwest JET Alumni Association chapter and continue to mentor high school exchange students in the community, while also playing volleyball and completing triathlons.
About the Meiji University "Law in Japan Program"
"Law in Japan Program" is an introductory course for studying Japanese laws, at Meiji University, a private university in Tokyo.
2012 ONLINE APPLICATION FORM is NOW OPEN.
Meiji University Law in Japan Program 2012
——————————————————————————-
Law in Japan Program
Meiji University School of Law
1-1 Kanda-Surugadai, Chiyoda-ku,
Tokyo, Japan 101-8301
E-mail: law_jp@kisc.meiji.ac.jp
Note:  Do you have a post-JET program that you'd like to recommend to other JETs and alums?  E-mail jetwit [at] jetwit.com and tell us about it.
Originally posted to the JETAANY website:
http://jetaany.org/2012/02/22/35-jet-alumni-freelancers-career-panel/
Are you freelancing?  Thinking about freelancing? Want to meet and hear from other JET alum freelancers? Then join us for the first ever JET Alum Freelancers Career Panel! We know it's a tough economy out there, and many of us are now freelancing, whether by design or involuntarily. It's high time to get together, talk about it, learn from each other and help each other out.
When:  Monday, March 5, 6:30pm – 8:00 pm
Where: Japan Local Government Center (aka CLAIR NY) – 3 Park Avenue, 20th Floor (34th & Park, entrance on southeast corner)
RSVP to:  Steven Horowitz – stevenwaseda [at] jetwit.com (Please feel free to tell me a little more about yourself, your situation, and what you might be looking for.)
Note: Drinks and light snacks will be provided. (But feel free to bring your own food and to eat during the panel)
The Panel:
Moderator: Steven Horowitz (Aichi-ken, 1992-94) – Steven is the founder of the Writers Interpreters Translators (WIT) Group that evolved in JETwit. In addition to being a full-time grant writer, he is also does freelance writing for law firms, has done work for the Ford Foundation, and is the creator of the Bankruptcy Bill cartoon series. (http://stevenwaseda.wordpress.com/)
Looking forward to seeing everyone there!
Posted by Dipika Soni (Ishikawa-ken, 2003-06). Dipika lives in London but is interested in hearing about any Japan-related opportunities across the globe.
———————————————————————————————————————————-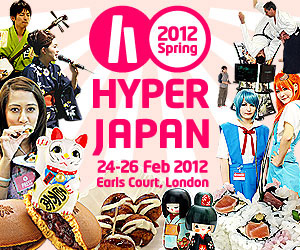 Last year I spoke to former JET Mary Moreton about her experiences in Japan and her current role working for one of the largest Japan-related events in the UK, HYPER JAPAN! After a hugely successful run last summer, HYPER JAPAN is back this week for more culture, cuisine and cool!
Starting tomorrow (Friday 24th February) and running till Sunday 26th, HYPER JAPAN promises to chase away all those winter blues!
Highlights this year include:
Sushi Awards 2012: UK Sushi Roll Championship
Eat-Japan SAKE AWARDS: Top Brewery Taste-Off
Natsuko Aso Live
Olympic Judo Champion Maki Tsukada
Cosplay, Street fashion, UK Kawaii star of the year and much much more!
For more details please check out the official website at http://hyperjapan.co.uk/
Via JETAA Southeast:
The JETAASE chapter will have a JLPT language course in March. If you are near JLPT N2 level or aspiring to be, this course is for you!
Dates:
March 5th
March 12th
March 26th
Time: 7:45pm – 9:15pm (90 minutes)
Class location: Healey Building downstairs conference room (the corner of Forsyth and Walton)
Address: 57th Forsyth St. NW, Atlanta, GA
The in-person class will be open to the first 10 participants. For those residing outside of the Atlanta area, a long distance learning option may be available. The class will be taught by Japanese language instructor Sakiko Suzuki
Please sign up at the form below if you are interested in participating.
https://docs.google.com/spreadsheet/viewform?formkey=dGJxUHFWQWRJSDIxczNiYVltVHR0aWc6MQ#gid=0
JET alum and JETwit webmaster Lee-Sean Huang (Oita-ken, Nakatsu-shi, 2003-2006) has published a new article about Social Innovation in Brazil. Lee-Sean is a member of JETAA New York, but is currently working in Brazil for a few months. He credits his JET experience as an invaluable resource for his current field of design for social innovation, where he works with cross-cultural communities to create social, cultural, and civic value.
Here is a preview of the article:
Brazil is known for its supermodels, but what about its social innovation models? Besides the economic boom, the country is finding a new groove in the field of digital collaboration and activism.

Last year, I moved from New York to Rio de Janeiro, where Purpose has opened its first overseas office. I have met with local innovators and interacted with all kinds of people on the streets, at the beach, and in botequins (informal bars). These experiences have all enriched my work in social innovation. Besides stimulating my creativity, immersion in a different culture and working in a foreign language have heightened my sense of mindfulness and empathy, reminded me of the virtue of humility, and taught me a few things about what it means to innovate.
Read the rest of the article at Fast Co.Exist.
How has your JET experience helped open doors to other cultures (besides your home culture and Japanese culture)? Are there any other JET alumni out there living in Brazil? Any other JET alumni working in the field of social innovation? Drop us a line in the comments, we would love to hear from you.
*****
Matt Leichter (matt [dot] leichter [at] gmail [dot] com) (Saitama-ken 2003-05) is a renegade attorney who plays by his own rules.  He operates a think tank of one, The Law School Tuition Bubble, where he archives, chronicles, and analyzes the rising cost and declining value of legal education in the United States.
On December 5, the American Lawyer (aka the AmLaw Daily) published Leichter's most recent article, "Law School Debt Bubble, Part II: Data Show Feds Will Lend $54.3 Billion to U.S. Law Schools by 2020," in which he uses American Bar Association data to project the exponential growth of law school debt in contrast to the small number of new lawyer jobs in the U.S.
*****
Matt Leichter (matt [dot] leichter [at] gmail [dot] com) (Saitama-ken 2003-05) is a renegade attorney who plays by his own rules.  He operates a think tank of one, The Law School Tuition Bubble, where he archives, chronicles, and analyzes the rising cost and declining value of legal education in the United States.
On November 22, the American Lawyer (aka the AmLaw Daily) published Leichter's most recent article, "Law School Debt Bubble: Aggregate Law School Grad Debt Grew $475 Million Between 2008 and 2010," in which he uses U.S. News and World Report and American Bar Association data to illustrate the ever-increasing growth in law school debt graduates have taken on even though law jobs have been disappearing for decades.
Links to Leichter's previous AmLaw articles can be found here.
Carolyn Brooks (Ishikawa-ken, Kanazawa, 2006-11) is co-author of the blog MadSilence–a cross-cultural blog written with her father–and a current culture/education related job-seeker in the NY area available for full-time or consulting work.
Update:  Click below to listen to a recording of the panel discussion.
Monday found about 15 JET alums meeting on the 20th floor of 3 Park Avenue, current home of the New York branch of CLAIR (The Council of Local Authorities for International Relations, aka the "Japan Local Government Center"). Gathered over jasmine tea and Thai finger food, JETAANY presented a chance for job-seekers to talk to JET alums (and a few non-alums) who currently work in the worlds of higher education and exchange programs. The five panelists included Pam Kavalam (Shiga-ken), a student advisor at NYU's Wagner School, Clara Solomon (Tottori-ken), Director of Counseling and Career Development at NYU's School of Law, Katrina Barnas (Chiba-ken), Associate Director at the Institute of International Business at Columbia Business School, Shannan Spisak (Kanagawa-ken), Program Officer at the Institute of International Education, and Jillian Rodriguez, who works for the Program of Financial Studies at Columbia Busies school.
Amber Liang (Kochi-ken), herself a Senior Programs Coordinator for the International House at Columbia, moderated the forum with a series of questions that laid bare the realities of working in the higher ed world. The panelists explained how they got into the field, the pros and cons of their job, the education requirements needed to work in a college or university, and where they thought the higher ed industry would be in five years.
While all the panelists had very different jobs and fell into the industry in different ways, there were a lot of things they agreed on. First, higher ed hiring is slow! Don't be discouraged if you apply and don't hear back for months. Second, having a Masters degree isn't required to start at an entry-level position, but people will expect you to start one while you work there, especially of your institution offers free classes or tuition benefits. And even if you don't get hired for the job that you apply for, many resumes are shared internally, so put your best foot forward and apply anyway! Third, there are good opportunities for mobility in higher ed offices. Starting in administration is a good way to start, as long as you don't stay there too long. Learning more about the institution and the other offices will give you a chance to move to different, and possibly higher, positions. The one downside being that while you may move up, your paycheck might not.
Lastly, as for the future of higher ed jobs: they aren't going anywhere in the near future, however free classes for employees or benefits are likely to be reduced or cut because of budget constraints. It's important to think carefully about the benefits other than money that you can gain working in higher ed. If you want to earn a Master's while working, it's an excellent opportunity, but if you want to make a fortune it might not be your cup of tea!
Hearing the stories of our sempai was a truly helpful and inspiring experience. A lot of us are struggling in the job market at the moment, and it's events like these that give us a glimpse of the struggle our successful friends have had, and the gumption to keep on trying our best!
By Carolyn Brooks (Ishikawa-ken, 2006-11) for JQ magazine. Carolyn is co-author of the blog MadSilence–a cross-cultural blog written with her father–and a current culture/education related job-seeker in the New York area available for full-time or consulting work.
JET alumni from all walks of life gathered this weekend at the Nippon Club in New York City to talk about something important to us all: jobs and how to get them. The Career Forum is a much-anticipated event, with JETAA New York providing a varied and well-planned series of presentations for recent returnees and new career searchers alike.
"We hold this event annually to help the recent returnees get settled back in New York, provide job hunting advice and techniques for highlighting the JET experience on their resume, and give them the opportunity to meet alumni and recruiters in their possible career fields," said JETAANY president Monica Yuki (Saitama, 2002-04). The Career Forum achieved all those objectives with flying colors, as well as giving us recent returnees a taste of home, which for many of us suffering from reverse culture shock was as welcome as the career advice.
Evan Hyman (Osaka, 1995-96) started the presentations off with a bang, sharing the 10 most important lessons he's learned in his 14 years since JET. Over the years he's worked in marketing and planning with some of the world's largest companies (including Pepperidge Farm and Johnson & Johnson), but that doesn't mean he hasn't encountered the same road bumps that new jobseekers do. Some of his advice included practical matters like "Network, network, network!"; "Utilize as many recruiters as you can"; and "Your job search will be determined by the economy"; but it was his more personal advice that really struck me.
Lesson #9 was "It can take a really long time to realize what you want to do."  Mr. Hyman's had some jobs that, while lucrative and attractive, just weren't for him. It was those jobs that helped him find his "sweet spot" and learn skills that got him the jobs he liked. No experience is ever wasted! Lesson #5, my personal favorite, was "Have a passion for what you do!" If you work at a job you're not interested in, you're not going to do your best work, so find your passion and see how you can use it in a career. Read More

Matt Leichter (Saitama-ken 2003-05) continues to evolve as perhaps the authoritative voice on the topic of "The Law School Bubble" through his blog ("The Law School Tuition Bubble") and most recently  with his latest article to appear in The American Lawyer (aka AmLaw Daily) titled:
Matt's writing is gaining recognition for not just his thorough yet accessible writing style, but also for his un-lawyerly comfort with statistics and his willingness to push past assumptions.
If any JET alums out there are still contemplating law school, please (I beg you) read some of Matt's writing first.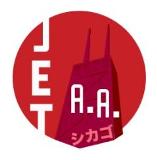 Thanks to JETAA Chicago's Elizabeth Gordon (Iwate-ken 2003-05) for sharing this info:
JETAA Chicago will host its annual Job and Networking Fair on Saturday, November 5th from 1pm to 5pm at the Japan Information Center in downtown Chicago.
This is a great opportunity for JETs that have recently returned from Japan, current JET Alumni, friends of JETs as well as professionals looking for new networking and career opportunities.
A lot of JETs return from Japan looking for ways to maintain and even build upon the experiences they made while living abroad and we hope to provide support in helping you reach those goals. This is also a wonderful opportunity for individuals that are interested in pursuing a new career and would like some guidance from current Alumni or other established professionals.
There will be an open table top session with booths from various Chicagoland companies and organizations as well as a wine and cheese reception. We are also planning on having a speaker to kick off the event so please stay tuned as there will be more specific information to follow!
If you have any questions, please feel free to email our Social Activities Officer, Daniel Martin: social@jetaachicago.com
Location: Consulate General of Japan at Chicago (JIC – Japan Information Center), 737. North Michigan Ave., Chicago, IL (map it)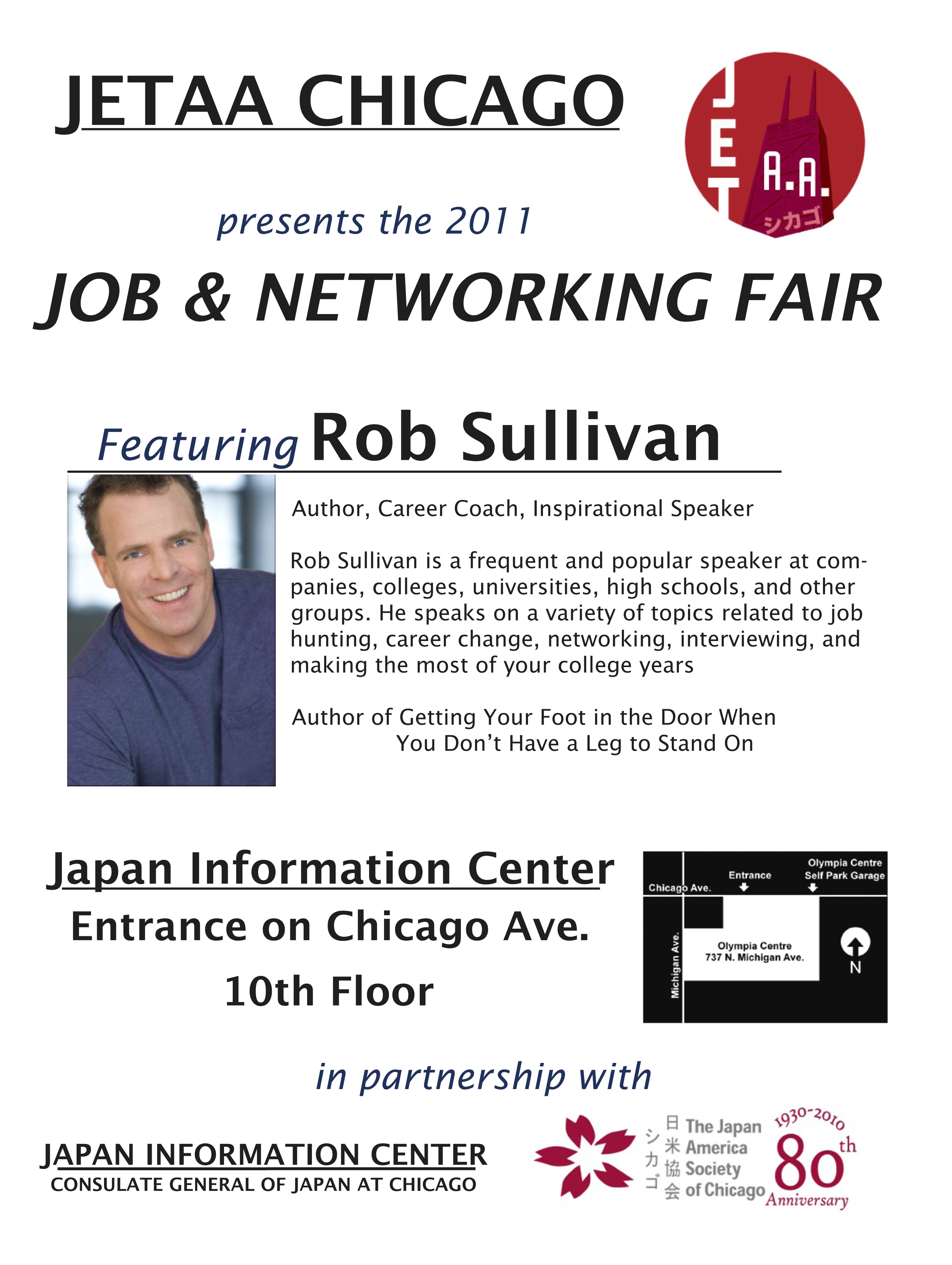 In the interesting-things-JETs-do-after-JET department, Aiyana Appling (Miyagi-ken, 2007-10) who lives in Atlanta, GA and has started a travel concierge service company called Gardner-Mathews Travel Concierge, LLC which specializes in world festivals and custom packages.
In addition to having lived in Japan, Aiyana speaks 5 languages and has traveled to 23 countries.  She also does horseback riding, loves cooking and making kokeshi dolls and is proud that she learned how to snowboard in Japan.
Here's contact info below for anyone who wants to get in touch with Aiyana:
Aiyana, Festival Concierge
Gardner-Mathews Travel Concierge
Showing you the World—One Festival at a Time.
www.gardner-mathews.com
aiyana [at] gardner-mathews.com
アイヤナ・アプリング
ガードナー・マシューズ・トラベル・コンシェルジェ
JET alum Carolyn Brooks has set up a new Linkedin group for JETs, alums and Friends of JET working in or interested in the field of international education and exchange (a popular career path for many JET alumni).
Here's the link to join:  http://www.linkedin.com/groups?homeNewMember=&gid=4145299&trk=&ut=1tt3q-WQ4vCkY1
Also here's a link to the full list of JET Alum professional and prefecture LinkedIn groups out there.  And a reminder that if you don't see one that fits, start your own and we'll post it here on JETwit.
Via JETAA Tokyo's Career Digest: