Oct
27

Film, Translating/Interpreting, WIT Life

Comments Off

on WIT Life #375: PERFECT DAYS
Writer/Interpreter/Translator Stacy Smith (Kumamoto-ken CIR, 2000-03) presents WIT Life, a periodic series about aspects of Japanese culture such as art, film, food and language. Stacy starts her day by watching Fujisankei's newscast in Japanese, and here she offers some interesting tidbits and trends along with her own observations.
Earlier this month I had the amazing opportunity to work with the legendary actor Koji Yakusho when his newest work PERFECT DAYS premiered at the New York Film Festival. The film was helmed by German director Wim Wenders, who shot it over the course of 16 days in Tokyo. Wenders co-wrote the screenplay with the film's producer Takuma Takasaki, who I had the honor of interpreting for during the festival.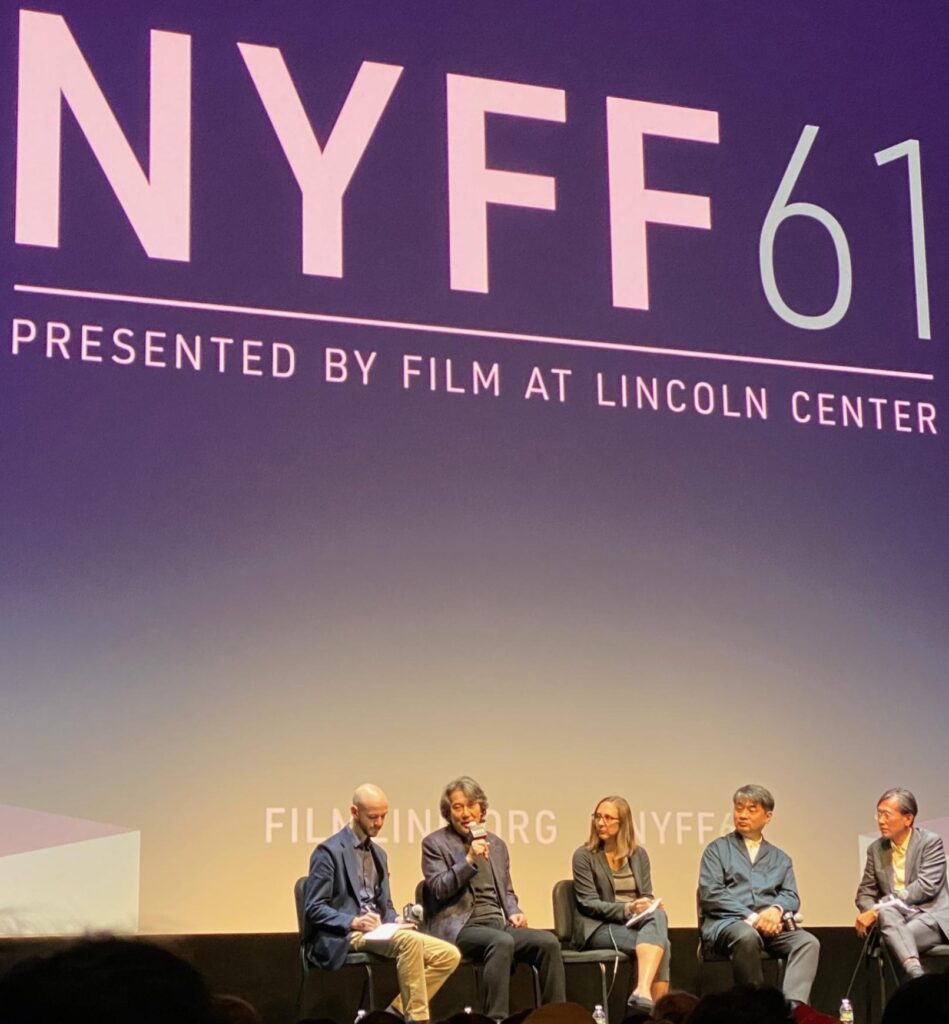 The film's backdrop is The Tokyo Toilet, a public works project featuring 17 public toilets throughout Shibuya designed by world renowned creators. Yakusho plays a cleaner of these toilets named Hirayama, a man who leads a simple life. His days consist of an early morning commute to work with a soundtrack of nostalgic music, enjoying a soak at the public bath, having a simple meal before returning home and reading before bed. Hirayama has a flip phone and no Internet access, but he is content with his existence. The unexpected arrival of his niece shakes up his routine, and during their time together we learn more about his background.
PERFECT DAYS is Japan's submission for Best International Feature Film at the Academy Awards, and Yakusho was awarded the Best Actor at this year's Cannes Film Festival. I think this is just the beginning of the acclaim it will receive. You can hear more about the making of the film at this post-screening Q&A (the photograph above is from the Q&A after the second night's screening). PERFECT DAYS played to a sold-out crowd both nights, and here's some Japanese press coverage on the splash it made at the festival.