Jun
23

Art, Translating/Interpreting, WIT Life

Comments Off

on WIT Life #371: Made in Japan exhibition at Poster House
Writer/Interpreter/Translator Stacy Smith (Kumamoto-ken CIR, 2000-03) presents WIT Life, a periodic series about aspects of Japanese culture such as art, film, food and language. Stacy starts her day by watching Fujisankei's newscast in Japanese, and here she offers some interesting tidbits and trends along with her own observations.
Yesterday I had the chance to check out the Made in Japan: 20th Century Poster Art exhibition that opened this March at Chelsea-based Poster House. This is the first museum in the U.S. dedicated exclusively to posters, and I was excited to visit in person as I've joined many of their online programs. The museum is modest in size, but it packs a punch in terms of content (the Japan exhibition is on the main floor, but the basement space currently features a powerful Black Panther Party exhibit).
Made in Japan begins with wartime propaganda, such as picture sugoroku (a board game similar to Chutes and Ladders) urging women to support the war effort. Later versions of the games encouraged consumers to shop at department stores, and the exhibition's array of commercial posters even includes Playboy sugoroku games. They are dynamically colored and the goal is to reach scantily clad actress Kikko Matsuoka. Each number has instructions like: "Use body paint to draw a face on your back," "Shake a can of beer 20 times then open it," and "Starting tomorrow, cross dress and go to school or work like that."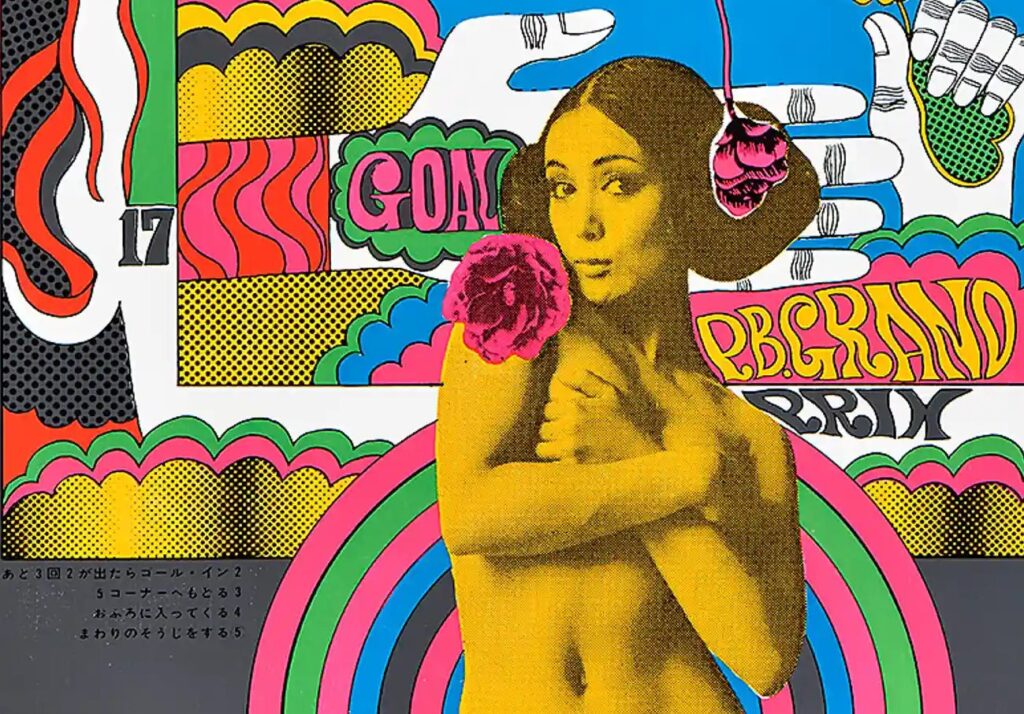 Japanese beauty leader Shiseido is also prominently featured in the posters, and my favorite part of the exhibition was from an artist who used to work for the company, Koichi Sato. His work is the Five Seasons of Mt. Fuji, and it showcases this majestic mountain during New Year and the four seasons. It's reminsicent of Hokusai's ukiyo-e series 36 Views of Mt. Fuji, of which one of the pieces is displayed at the exhibition's start. Each of Sato's five works are distinct in color and atmosphere, and they are accompanied by haiku on the side. English translations are selectively provided throughout the exhibition, but this section didn't have them and would have been appreciated as some of the Japanese was more legible than others.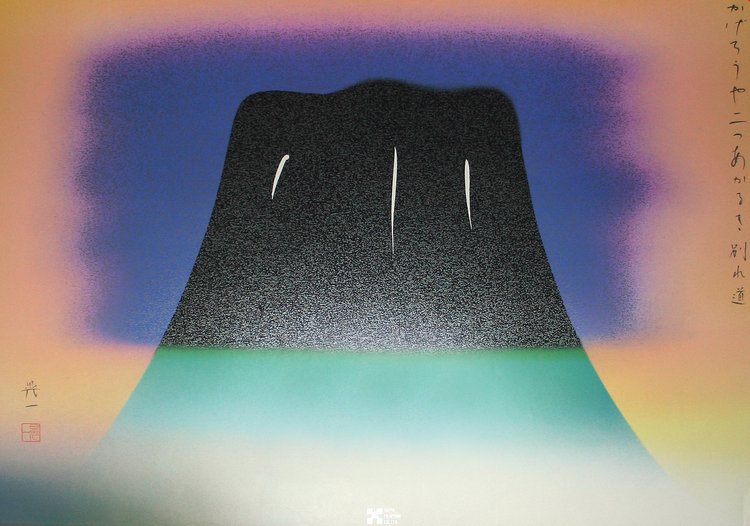 This comprehensive exhibition is well worth a visit by Japanophiles and poster lovers alike. It'll be open through Sept 10 (with free admission on Fridays from 10 am to 9 pm), so make sure to check it out before it's gone!