Jun
8

Books, Translating/Interpreting, WIT Life

Comments Off

on WIT Life #370: A Month in the Life
Writer/Interpreter/Translator Stacy Smith (Kumamoto-ken CIR, 2000-03) presents WIT Life, a periodic series about aspects of Japanese culture such as art, film, food and language. Stacy starts her day by watching Fujisankei's newscast in Japanese, and here she offers some interesting tidbits and trends along with her own observations.
As a freelance interpreter, I often get asked about who comprises my client base or what my typical schedule is. My schedule is anything but regular, something I would imagine is common to many freelancers. It actually was the JET Program that introduced me to the idea of incredible variety within a daily schedule, as in my role as CIR one day I'd be sharing aspects of my home town with elementary school kids and running around on the playground with them, and the next I'd be a speaker in a panel discussion about internationalization for the community. I loved the fact that what I did every day was never the same as it kept me on my toes, and I have incorporated that spirit into my current work life. Nowhere was this more evident than over the last month, during which I enjoyed a great range of interpreting assignments.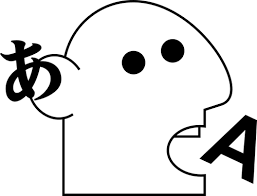 May began slowly with a handful of jobs within the New York State Court System. I'm primarily needed in Family Courts throughout the boroughs or state to interpret for cases regarding divorce, custody, and child support or child abuse, or Civil Courts for landlord/tenant and other housing matters, but I also sometimes have cases at Surrogate's Court regarding guardianship or Criminal Court for cases of a very serious nature. During Covid all types of cases were carried out virtually, but recently more have been taking place in person.
The second week of May brought the arrival from Japan of Sayaka Murata, author of the acclaimed Convenience Store Woman. I had first interpreted for her in 2018 when that book had been translated into English, and this time we would be working together in conjunction with the release of the English version of her short story collection Life Ceremony (in between these two publications, her stellar novel Earthlings has also come out in English). At the PEN World Voices Festival, Murata-san was part of an all-female author panel focusing on the theme of friendship. The following week I joined her and her publisher in visiting a handful of bookstores throughout the city to sign copies of Life Ceremony. It was fun for me to facilitate her interactions with book sellers, and for Murata-san to get back to old favorites like Three Lives & Company as well as to discover new bookstores like Yu & Me Books.
I then had a brief palate cleanser of a job at the Noguchi Museum (one of my favorite spots in the city!) interpreting for media covering the Japanese nominees for this year's Loewe Foundation Craft Prize, as well as at the ceremony itself. There was a strong contingent from Japan and it was a Japanese ceramicist who ultimately went on to win (as well as another Japanese artist who received a Special Mention award). You can see the work of all 30 international finalists on display at Noguchi's former studio across from the Noguchi Museum (or online) through June 18th. The pieces are quite unique so I recommend checking them out!
Mid-May I began working with a law firm in preparation for a week-long international arbitration, where I would be interpreting for Japanese witnesses giving testimony. Two would be providing their testimony remotely, and one witness would be in person. Accommodating the schedules of the two witnesses in Japan required some very early morning prep sessions, but over the course of a few weeks it all came together and the hard work was worth it as the hearing went well.
When this ended I was happy to have a significantly lighter, more glamorous job working with the two young Japanese voice actors from the newest Transformers movie, Rise of the Beasts. They were here for a press junket, and got to interview the director, producer and stars of the film, which comes out tomorrow in theaters.
So I think that gives you a sense of just how much variety there can be in the life of a freelance interpreter. Other than a few court appearances, I have no idea what June holds in store for me work-wise. As a tradeoff for my freedom, this uncertainty is probably my least favorite aspect of being a freelancer. But I do love the fact that the job of my dreams could drop in my lap at any minute, and when it does I'll be ready and waiting for it!