Apr
30

Translating/Interpreting, Uncategorized, WIT Life

Comments Off

on WIT Life #363: Golden Week greetings
Professional Writer/Interpreter/Translator Stacy Smith (Kumamoto-ken CIR, 2000-03) presents WIT Life, a periodic series about aspects of Japanese culture such as film, food and language. Stacy starts her day by watching Fujisankei's newscast in Japanese, and here she offers some interesting tidbits and trends along with her own observations.
Happy Golden Week 2022! Things kicked off yesterday with 昭和の日 (Showa no Hi, commemorating Showa Era emperor Hirohito's birthday) and continue all the way through next week with 憲法記念日 (Kenpou Kinenbi or Constitution Memorial Day), みどりの日 (Midori no Hi or Greenery Day), and こどもの日 (Kodomo no Hi or Children's Day, which actually celebrates boys with the flying carp streamers pictured below. Girls have their own holiday on March 3 for 雛祭り, or Hinamatsuri). I have many clients in town for Golden Week, so it's nice to see that business travel from Japan has resumed.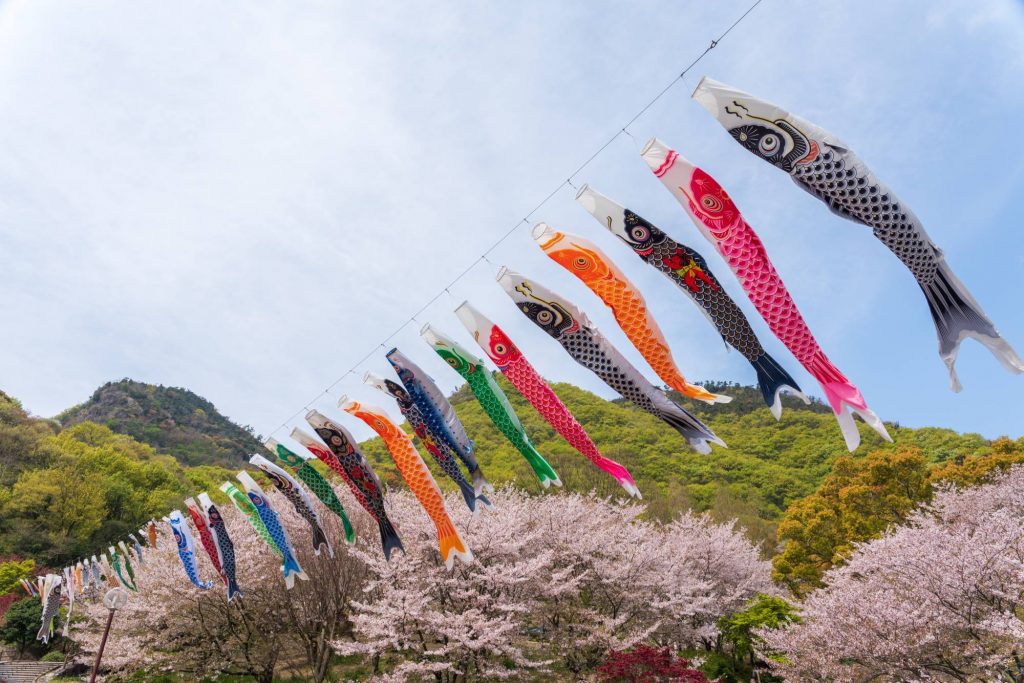 Speaking of Japanese business, this NYT article discusses how Japanese working styles are evolving due to Covid. The dissatisfaction highlighted in the article is also reflected in this recent survey of pessimistic young people in Japan.
Another recent article from the NYT talks about people married to fictional characters, aka "fictosexuals." My friends in Japan think the media plays up these quirky aspects of Japanese culture for readers, though they are not reflective of most people's lifestyles. This is probably true but it's still an entertaining read!
And finally, an interesting article from Atlas Obscura about a cheesemaker in Chiba creating uniquely Japanese cheese by incorporating ingredients such as bamboo charcoal, cherry blossoms, and sake lees! When I lived in Kumamoto in the early aughts, it was quite difficult to find quality cheese, let alone at a reasonable price. It is likely that much has changed in the Japanese cheese world in the last two decades. Happy reading!