Apr
29

Translating/Interpreting, WIT Life

Comments Off

on WIT Life #353: Covid vax in Japan
Professional Writer/Interpreter/Translator Stacy Smith (Kumamoto-ken CIR, 2000-03) presents WIT Life, a periodic series about aspects of Japanese culture such as film, food and language. Stacy starts her day by watching Fujisankei's newscast in Japanese, and here she offers some interesting tidbits and trends along with her own observations.
During President Biden's speech to Congress last night, he celebrated the milestone of having successfully delivered 200 million COVID-19 vaccines within his first 100 days. About 42.3% of our population has been vaccinated, compared with Israel and England who have vaccinated 62.3% and 50% of their populations respectively. Japan, on the other hand, has only gotten to about 1.8% of its population. Here anyone over 16 can now receive the vaccine, but in Japan they are still concentrating on getting vaccines to frontline healthcare workers and the general public age 65 or older.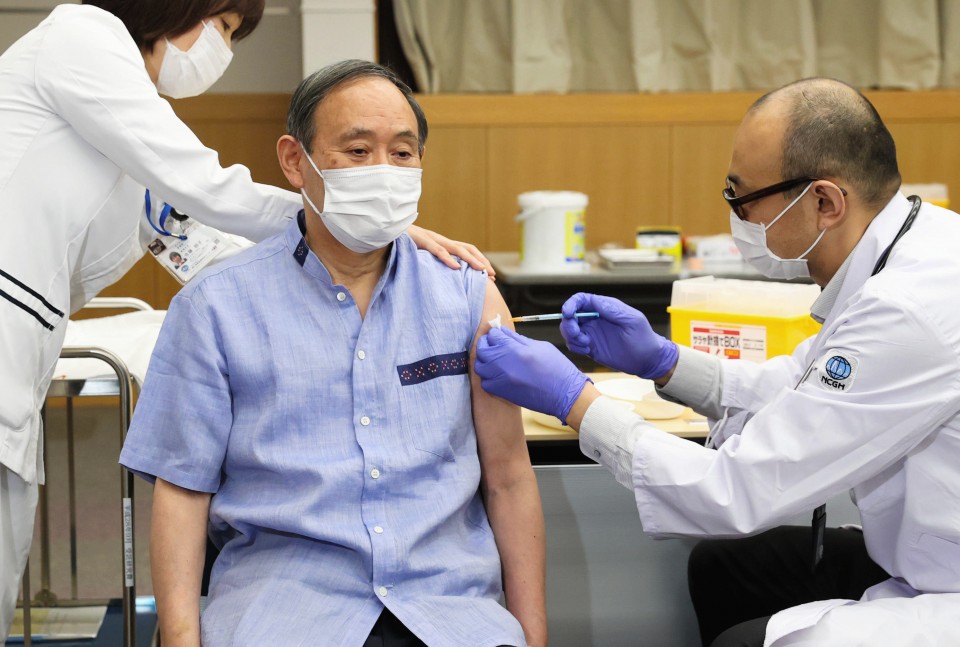 However, Japan is having a few logistical hiccups similar to our early bumpy rollout. Some elderly people have had trouble getting appointments or knowing where to go with their 接種券 (sesshuken, or vaccination coupons), leading them to wander around vaccination sites in confusion. Attempts are being made to remedy this, and Covid 19 Vaccine Minister Kono officially announced that they have secured supply so that all seniors will be able to get their second vaccine by the end of June. They hope to get large-scale vaccination centers set up by late May, and anticipate that the general population will be able to start getting their shots in July. These centers are to be located in places like government buildings in central areas of Tokyo and Osaka.
Commentators on this morning's news watched footage of vaccination sites in the U.S. and heard news that Europe might begin accepting vaccinated Americans as early as this summer. One lamented Japan's delay in getting the vaccines out, and emphasized that the ultimate priority must be the safety and security of its populace. He felt that PM Suga is focusing on the vaccine effort more as a way to increase his approval rating and his prospects in the upcoming general election, as well as to salvage the Olympics.
Japan is currently in the midst of the big holiday Golden Week, which typically is a period of travel near and far. However, because of the pandemic Tokyo Governor Koike has called for this year to be "Endurance Week," encouraging Tokyoites to stay home. For details regarding the vaccination rollout, you can read more here (in English, from TimeOut) or here (日本語, from the Ministry of Health, Labour and Welfare).