Jan
25

Film, Translating/Interpreting, WIT Life

Comments Off

on WIT Life #332: Japanese Tennis and Film News
Written by professional Writer/Interpreter/Translator Stacy Smith (Kumamoto-ken CIR, 2000-03), WIT Life is a periodic series about aspects of Japanese culture such as film, food and language. Stacy starts her day by watching Fujisankei's newscast in Japanese, and here she shares some interesting tidbits and trends along with her own observations.
明けましておめでとうございます (Akemashite Omedetou Gozaimasu or Happy New Year)!  A bit late, but this is my first post of 2019.  Those who have been following the Australian Open tennis tournament know that Kei Nishikori unfortunately had to pull out of his semifinal match against Novak Djokovic due to a leg injury.  This was actually his 18th career retirement from a match, a statistic that earned him some bashing, including from commentator John McEnroe.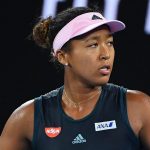 Speaking of controversy, Japanese noodle manufacturer Nissin recently got into some trouble for its ad featuring Nishikori and his countrywoman Naomi Osaka for changing her skin and hair to be lighter and straighter.  Osaka has blazed her way into the Australian Open final and will be playing Petra Kvitova, and who will win is anyone's guess.  What is known is that the victor will claim the #1 rank, and if it's Naomi it will be the first time for a Japanese player.  For the night owls (or early risers depending on how you think about it), the match will be shown live on ESPN at 3:30 am tomorrow morning.  For people like myself who are not in this camp, the match will be replayed at 9 am.  Ganbare Naomi!
Speaking of Japanese who are receiving acclaim, Mamoru Hosoda's animated film 未来のミライ (Mirai no Mirai or Mirai) and Hirokazu Kore-eda's latest 万引き家族 (Manbiki Kazoku or Shoplifters) just received Oscar nominations!  For those who haven't caught the latter yet, it will be running at the Museum of the Moving Image this weekend (one screening tomorrow, three on Sunday).  There you can also catch Lee Chang-Dong's film Burning, which had also been shortlisted alongside Shoplifters as the best foreign language film nominee from Korea, but unfortunately didn't get the nod.  It plays tonight and three times tomorrow should you want to do a double header…