Nov
15

Translating/Interpreting, Uncategorized, WIT Life, Writers

Comments Off

on WIT Life #330: Japan's 2018 Buzzwords
Written by professional Writer/Interpreter/Translator Stacy Smith (Kumamoto-ken CIR, 2000-03), WIT Life is a periodic series about aspects of Japanese culture such as film, food and language. Stacy starts her day by watching Fujisankei's newscast in Japanese, and here she shares some interesting tidbits and trends along with her own observations.
It's hard to believe but 2019 is just around the corner, the time when Best of 2018 lists begin to emerge. From Japan, the nominees for this year's buzzwords have been compiled. The 30 candidates will be whittled down to the top 10 as well as an overall winner, to be announced on December 3 (you can vote for your favorite at the bottom of the link!).
Unsurprisingly, many relate to Prime Minister Abe's work-style reform initiatives (働き方改革 or hatara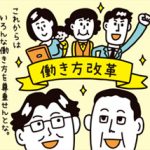 kikata kaikaku). I hadn't heard of short-time harassment (ジタハラ・ 時短ハラスメント or jitahara・jitan-harasumento), the pressure employers put on their workers to reduce overtime and maximize productivity, but I was familiar with the high-level professional system (⾼プロ・⾼度プロフェッショナル制度 or kōdo puro・kōdo purofesshonaru seido). This allows specialists like financial dealers or analysts with ¥10.75 million plus in annual income to be paid based on work performance, rather than hours worked. They won't receive overtime pay as a result of being exempt from typical regulations, something the opposition party said would lead to longer working hours. It managed to pass and will go into effect for large companies at the start of the next fiscal year.
In the sports category, I liked the selection of buzzword Naomi-esque (なおみ節 or Naomi-bushi). It refers to the gentle and polite way Japanese-Haitian tennis player Naomi Osaka speaks, in contrast to her on-court tenacity. As reported in this blog, she was the first Japanese player to win a Grand Slam tournament at this year's US Open.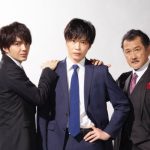 In the entertainment world, the inclusion of Ossan's Love (おっさんずラブ or Ossanzu Rabu) was interesting, referring to a comedic television series that took Japan by storm this year. Based on a tv movie from 2016, it touches on themes such as same-sex relationships and older man/younger man dynamics (ossan means middle-age man). That might be what it takes to get me back into Japanese dramas!
Speaking of drama, have you heard about this laughable ministerial appointment?