Oct
26

Events, Film, Translating/Interpreting, Uncategorized, WIT Life, Writers

Comments Off

on WIT Life #329: Japan-Related Films for Your Weekend
Written by professional Writer/Interpreter/Translator Stacy Smith (Kumamoto-ken CIR, 2000-03), WIT Life is a periodic series about aspects of Japanese culture such as film, food and language.  Stacy starts her day by watching Fujisankei's Japanese news, and here she shares some interesting tidbits and trends along with her own observations.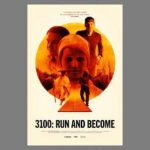 This week the Museum of the Moving Image (MoMI) hosted the premiere of the 2018 documentary 3100: Run and Become from director Sanjay Rawal. It showcases the Self-Transcendence 3100 Mile Race which takes place in Queens every summer. This elite competition requires participants to run this unbelievable distance within 52 days, which means averaging at least 60 miles per day. Competitors come from all over the world, and some have run it as many as 14 times. Rawal also intersperses stories of other amazing distance challenges, such as a member of the Navaho Nation running 110 miles across the desert in memory of his father's struggles when young, the Gaolo-San Bushmen running in pursuit of their prey and as part of their lifestyle, and the Tendai-shu monks of Mt. Hiei in Japan who carry out a practice of walking to attain enlightenment.
Spiritual training via walking is called 回峰行 (kaihōgyō), and the monks on Mt. Hiei carry out a version that takes place over 1000 days during a seven-year retreat period, called 千日回峰行 (sennichi kaihōgyō). During this time, the monk must remove himself from all family ties and other worldly distractions. Since this tradition began in 1885, only 50 plus monks have finished this quest, most in their 30s and the oldest in his 60s. The film tells the story of the monk Gyoman-san who is midway through his journey, and examines his mental state as he attempts to accomplish this major feat. He describes a point where you no longer feel the pain as you enter a meditative state, and says the punishment for failing to complete the sennichi kaihōgyō is having to commit suicide. 

Speaking of deat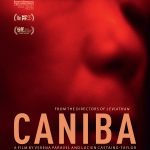 h, there is another Japan focused movie you might be interesting in seeing this weekend. However, be warned that this film is not for the weak-willed! Caniba, a 2017 documentary from directors Véréna Paravel and Lucien Castaing-Taylor, introduces us to Issei Sagawa and his brother Jun. The former was studying at the Sorbonne in the early 80s when he was arrested for discarding two suitcases containing the remains of a Dutch classmate he had murdered and begun to eat. He returned to Japan after being declared legally insane, and now lives as a free man writing novels, drawing manga and appearing in salacious documentaries and sexploitation films about his crime (he even ventured into becoming a food critic!). His brother harbors his own extreme desires, making this a true horror movie.
Rain on the horizon all day tomorrow makes it a perfect opportunity to check out both of these flicks. Caniba will run through Sunday at MoMI, and 3100: Run and Become will screen at Village East Cinema through Thursday. Happy viewing!