Mar
31

Translating/Interpreting, WIT Life, Writers

Comments Off

on WIT Life #311: Premium Friday
WIT Life is a periodic series written by professional Writer/Interpreter/Translator Stacy Smith (Kumamoto-ken CIR, 2000-03). She starts her day by watching Fujisankei's newscast in Japanese, and here she shares some of the interesting tidbits and trends along with her own observations.
A little over a month ago Japan began a new public-private initiative c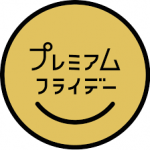 alled Premium Friday (aka プレミアムフライデー or プレ金) as part of ongoing labor reform efforts from the government.  This monthly event will take place on the last Friday of each month, and its official launch was on February 24th.  The idea for Premium Friday was conceived by the Japan Business Federation, and the concept is that employers let their employees leave at 3 p.m. on the final Friday of the month.  This is not just an altruistic move the Federation is making on behalf of workers; the goal is to have shorter hours boost productivity and encourage consumer spending.  It is also a response to the suicide of a 24-year old employee at Japan's largest advertisement agency Dentsu in December of 2015, which authorities ruled was a result of overwork.
At the start there were 130 companies that actually implemented Premium Friday, and 4000 have applied for the official logo (pictured above).  Of those already on board the majority are larger companies, and only 3.7 percent of Tokyo area employees took part in the inaugural event.  Statistics for the second Premium Friday which took place today have not been released yet, but considering that March 31 is the end of Japan's fiscal year and one of its busiest days overall, it it likely that participation was not stellar.  For those who took part last month, some of the activities people engaged in were spa visits, gym workouts (with some clubs offering Premium Friday half-price services), time with family and early happy hours with friends and colleagues.  However, employees who didn't take part gave reasons like the fact that they would just have to make up the work over the weekend, or that they had unavoidable meetings with clients during that time.
Going forward, the hope is that people will use the early work end to not only shop and enjoy leisure activities locally, but to also take trips.  The Federation is anticipating more 1.5 night stays in places like Hokkaido and Okinawa, and 2.5 night stays in nearby overseas locations such as Taiwan and Korea (in case you're wondering how one can stay half a night, this refers to arriving around 2 a.m. and then starting the day at an early hour like 7 a.m).  If this kind of travel takes off, the expected economic effect is travel consumption increasing by 500-600 billion yen (about 4.5-5.4 billion dollars).  If it doesn't go as well as expected, the extent of growth would likely be closer to 220-260 billion yen (about 1.8-2.3 billion dollars).
Scheduling time off is something Japan is very good at, which is revealed by its large number of three-day weekends (with the new national holiday of Mountain Day added in August of last year).  Earlier this year there was even a move to a four-day workweek in some Japanese corporations, including big names like Uniqlo and KFC.  It remains to be seen how successful these programs will be in terms of stimulating the economy, as well as improving employees' overall well-being and companies' bottom lines.