Jonathan Bissell (Chiba-ken, 1995-2000) is the author of Dream in Color, Think in Black & White: How to Get Unstuck and Fulfill Your Dreams and CEO of High Performance Impact, LLC, an executive coaching firm helping proven and emerging leaders to identify and consistently leverage patterns of high performance. He blogs at www.jonathanbissell.com. 
There's a word that you've been using, and it's time to let it go. Time to erase it from your vocabulary.
You're not the only one who uses it. I do, too. We all do. But it's holding you (and me) back.
It comes up in conversation whenever we talk about our deepest dreams and aspirations. And it's almost always said with a sigh – a wistful and defeating release of air from the lungs.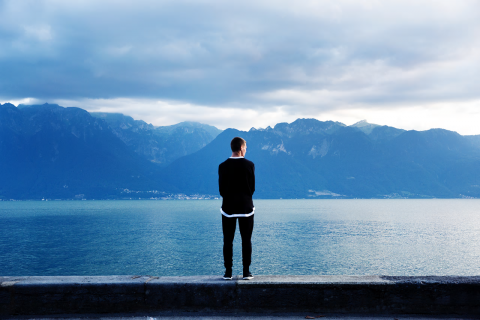 So what's the word?
The word is "Someday," as in, "Someday I'm going to…"
Just think about the last time you said it or heard it. For me, it happened just a few days ago. A friend of mine shared a magnificent dream that he wanted to pursue – a wonderful dream that's entirely doable. But then he used that word, "Someday." And he said it with that wistful sigh that always seems to tag along.
But someday is more than a wistful word loaded with longing. It's a glass ceiling that's meant to be shattered, and it's preventing you from taking hold of your future.
Here are three reasons why "someday" is holding you back:
Continue reading here.