Sep
20

Books, Events, Notable JET Alums, Writers

Comments Off

on Tom Baker to discuss book reviewing at Japan Writers Conference
Posted by Tom Baker
The Japan Writers Conference, a free annual event that invariably attracts at least a few JETs, will be held at Otaru University of Commerce on Oct. 13 and 14. One of the JETs giving presentations this year will be Tom Baker (who wrote this post, along with a recent Japan News article previewing the event). Here's the official description of his presentation: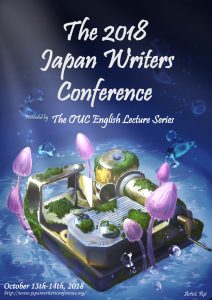 Anatomy of a Book Review
Short lecture with Q&A
"Anatomy of a Book Review" will explain how a book review is structured and what elements it should include. The key is to not merely indulge in one's own reaction to a book, but to focus on being an informative and trustworthy guide for other readers.
A book review is like a book in miniature. It must grab the reader's attention at the beginning, hold their interest through the middle, and leave them feeling satisfied to have spent their time on it by the end. But what goes into each of those parts and how do you put them together?
"Anatomy of a Book Review" will pin several reviews to the dissecting table to look at what parts they include and what function those parts serve. Vital organs include a catchy lead, facts about the author, and at least a sketch of the context in which the book appears.
Reviews of fiction and nonfiction will be compared. For any type of book, reviewers of course want to express their opinions. This presentation will focus on doing so in a way that fulfills the reviewer's mission to be a concretely helpful guide for other readers.
Tom Baker has written and published about 300 book reviews over the past 20 years. He edited the Books page of The Daily Yomiuri, which is now The Japan News, where he edits the Bound to Please column. He was the ACCJ Journal's book columnist for two years.