Sep
22

Article/Journalism, Celebrity, Events, Film, JQ Magazine, Music

Comments Off

on JQ Magazine: Nippon in New York — 'The Boy and the Heron,' 'Blue Giant,' Yoshiki Classical 'REQUIEM'
By JQ magazine editor Justin Tedaldi (CIR Kobe-shi, 2001-02). Justin has written about Japanese arts and entertainment for JETAA since 2005. For more of his articles, click here.
As the summer sun fades into fall colors, the weeks ahead are shaping up with these exciting events, ready to be enjoyed all through Halloween.
This month's highlights include: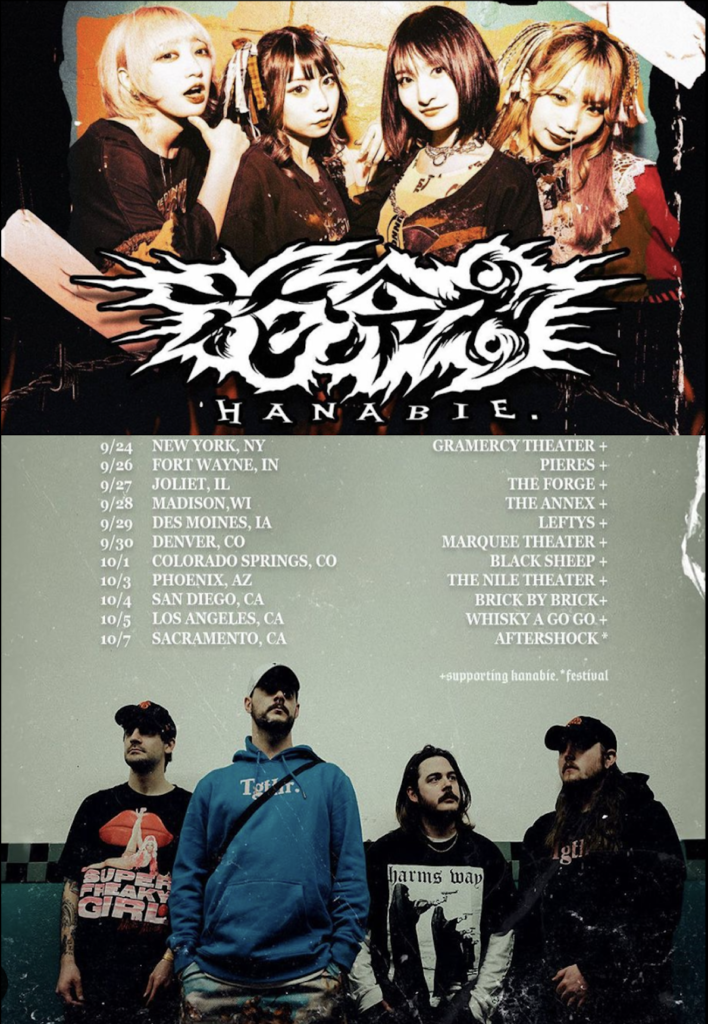 Sunday, Sept. 24, 6:00 p.m.
Gramercy Theatre, 127 East 23rd Street
$53.66
Hanabie is a sensational hybrid-girl-band with their original genre, "Harajuku-core," which is a mix of metalcore and hardcore with Akihabara culture. Formed in 2015, members Yukina, Matsui, Hettsu and Chika are now on a massive 21-date American tour, including the Louder Than Life and Aftershock festivals! Joining them on these and upcoming dates are Denver's Fox Lake, a hip-hop-injected metal band that most recently released their Fear & Loathing EP in June. For videos and more info on future gigs, visit www.foxlakeband.com.
Oct. 1-2, 12, 14
Alice Tully Hall, 1941 Broadway
$25 students, $30 non-members
U.S. premiere as part of the 61st New York Film Festival! The first feature in a decade from Hayao Miyazaki is a ravishing, endlessly inventive fantasy that is destined to be ranked with the legendary animator's finest, boldest works. While the Second World War rages, the teenage Mahito, haunted by his mother's tragic death, is relocated from Tokyo to the serene rural home of his new stepmother Natsuko, a woman who bears a striking resemblance to the boy's mother. As he tries to adjust, this strange new world grows even stranger following the appearance of a persistent gray heron, who perplexes and bedevils Mahito, dubbing him the "long-awaited one." Indeed, an extraordinary and grand fate is in store for our young hero, who must journey to a subterranean alternate reality in the hopes of saving Natsuko—and perhaps himself. Uniting the countryside surreality of My Neighbor Totoro with the Alice in Wonderland–like dream logic of Spirited Away and the personal historical backdrop of The Wind Rises (NYFF51), yet fabricating something ingeniously original, The Boy and the Heron is a deeply felt work of eccentric beauty brimming with inspired images that lodge in the mind, from the adorable to the grotesque. Moving from earthbound serenity to a universe of boundless imagination, Miyazaki's long-anticipated film seeks, once and for all, a world without malice. Presented in Japanese with English subtitles.
Oct. 5, 7, 11
Alice Tully Hall, 1941 Broadway
Howard Gilman Theater, 144 West 65th Street
$25 students, $30 non-members
U.S. premiere! Deep in the forest of the small rural village Harasawa, single parent Takumi lives with his young daughter, Hana, and takes care of odd jobs for locals, chopping wood and hauling pristine well water. The overpowering serenity of this untouched land of mountains and lakes, where deer peacefully roam free, is about to be disrupted by the imminent arrival of the Tokyo company Playmode, which is ready to start construction on a glamping site for city tourists—a plan, which Takumi and his neighbors discover, that will have dire consequences for the ecological health and cleanliness of their community. The potent and foreboding new film from Oscar-winning director Ryûsuke Hamaguchi (Drive My Car and Wheel of Fortune and Fantasy, both NYFF59) is a haunting, entirely unexpected cinematic experience that reconstitutes the boundaries of the ecopolitical thriller. Intensified by a rapturous, ominous score by Eiko Ishibashi, this mesmeric journey diverges from country-vs-city themes to straddle the line between the earthy and the metaphysical. Presented in Japanese with English subtitles. Q&A with Ryûsuke Hamaguchi on Oct. 5 & 7.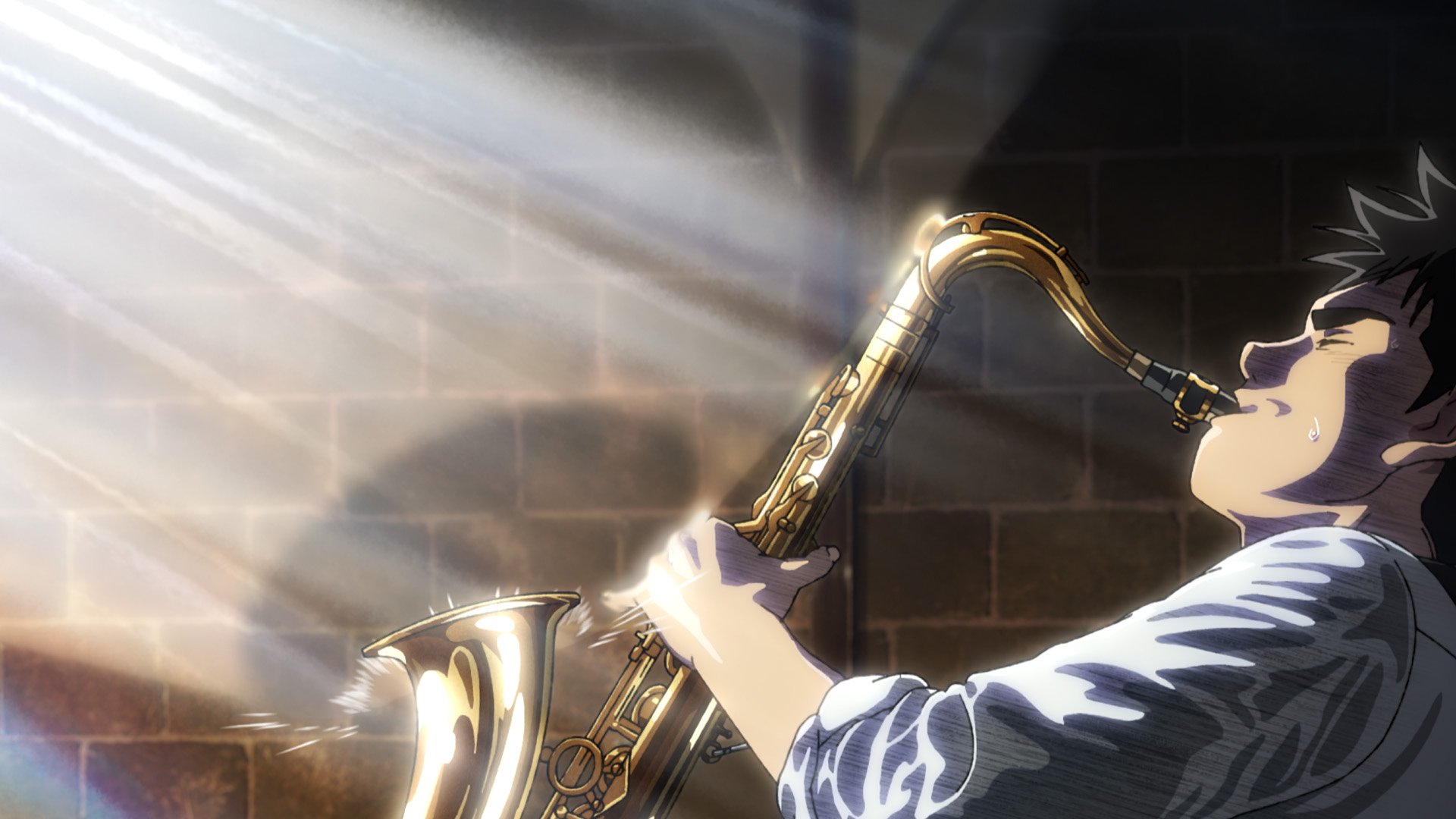 Oct. 8-9
Various locations
$16-$20
Dai Miyamoto's life is turned upside down the day he discovers jazz. A former high school basketball player, Dai picks up a saxophone and begins practicing day and night, determined to become one of the greatest of all time. He leaves his sleepy hometown for the bustling nightclubs of Tokyo, but soon finds the life of a professional musician is not for the faint of heart. His passion eventually wins over the cocky but talented pianist Yukinori, and after Dai convinces his friend Shunji to learn the drums, they launch a new jazz trio whose rough sound contains a raw energy that quickly wins attention from local audiences. But what does it take to truly be great? From director Yuzuru Tachikawa (Mob Psycho 100) and based on the award-winning manga, Blue Giant is a moving ode to the power of music and the artist, featuring electric performances and a stunning jazz soundtrack by Grammy-winner Hiromi Uehara. Presented in Japanese with English subtitles.
Oct 11-12
Alice Tully Hall, 1941 Broadway
Walter Reade Theater, 165 West 65th Street
$25 students, $30 non-members
North American premiere! When Ryuichi Sakamoto died in March 2023 at age 71, the world lost one of its greatest musicians: a classical orchestral composer, a techno-pop artist, and a piano soloist who elevated every genre he worked in and inspired and influenced music-lovers across the globe. As a final gift to his legions of fans, filmmaker Neo Sora (Sakamoto's son) has constructed a gorgeous elegy starring Sakamoto himself in one of his final performances. Recorded in late 2022 at NHK Studio in Tokyo, this filmed concert is an intimate, melancholy, and achingly beautiful one-man show, featuring just Sakamoto and a Yamaha grand, as the composer glides through a playlist of his most haunting, delicate melodies (including "Lack of Love, "The Wuthering Heights," "Aqua," "Opus," and many more). Shot in pristine black-and-white by Bill Kirstein and edited by Takuya Kawakami, this stirring film brings us so close to a living, breathing artist that it feels like pure grace. Both screenings feature a Q&A with director Neo Sora.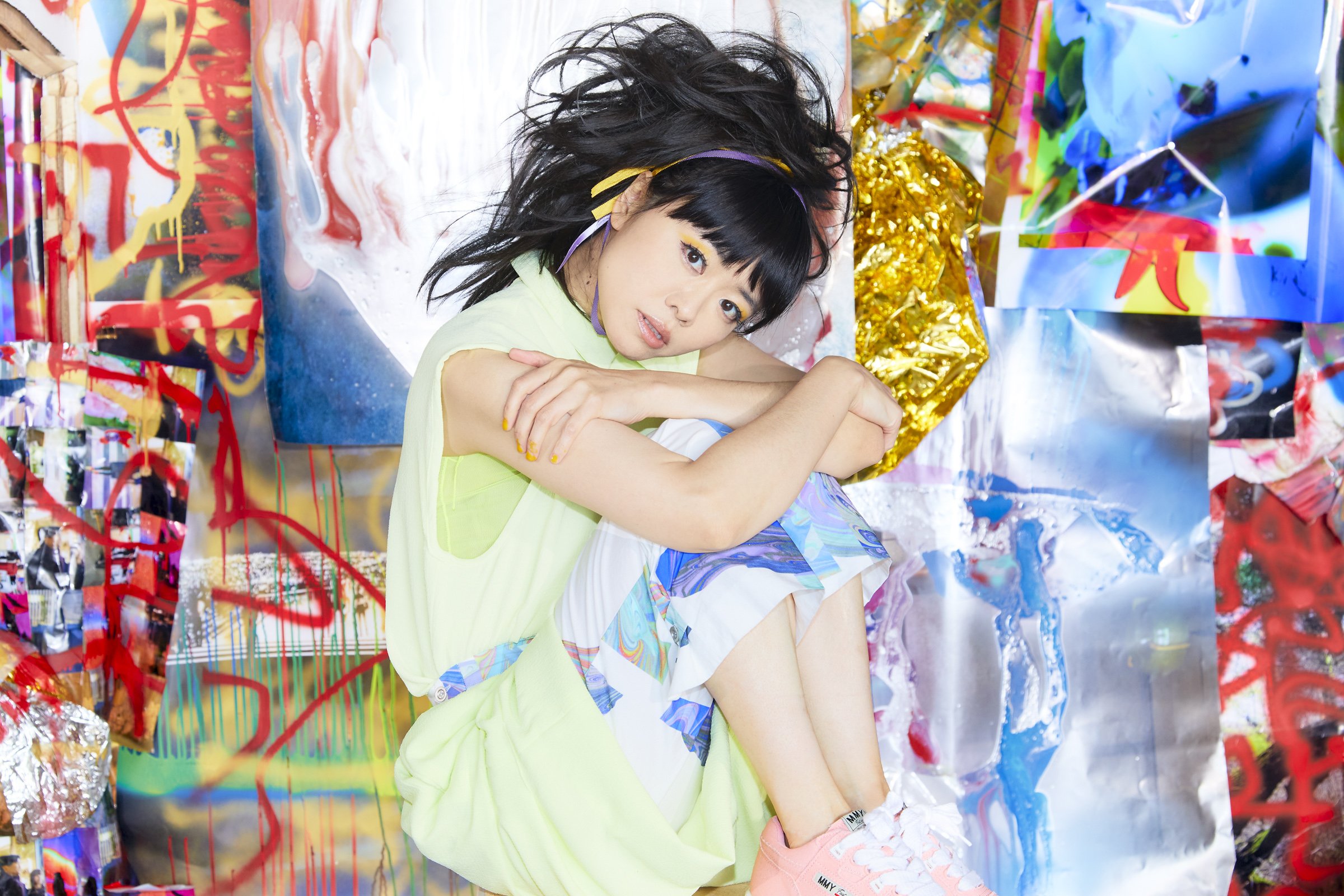 Oct. 13-14
Hiromi: Sonicwonder Album Release Show
Sony Hall, 235 W 46th Street
$45, $65
Sonicwonderland is Hiromi Uehara's 12th studio album, a prolific artist who has explored a number of musical spheres over the course of her career. This new collection of songs represents a new musical adventure for the constantly evolving pianist and composer, who is a star in her native Japan, and burst onto the music scene 20 years ago with her debut album. Recorded with a new quartet called Hiromi's Sonicwonder, the album features nine dazzling new works bursting with synthesizer and deep-in-the pocket grooves. Hiromi's Sonicwonder is a quartet featuring blossoming young talents Hadrien Feraud (bass), Gene Coye (drums), and Adam O'Farrill (trumpet), which began performing live together earlier this spring. Says the artist, "The word 'wonder' has a lot of meaning. It fits the musical view that I have for this project…it is definitely a new adventure for me."
Oct. 17-18
Dragon Ball Z Battle of Gods: 10th Anniversary
Various locations
$16.50-$20
Following the events from the Dragon Ball Z television series, after the defeat of Majin Buu, a new power awakens and threatens humanity. Beerus, an ancient and powerful God of Destruction, searches for Goku after hearing rumors of the Saiyan warrior who defeated Frieza. Realizing the threat Beerus poses to their home planet, the Z-fighters must find a way to stop him. Only Goku, humanity's last hope, can ascend to the level of a legendary Super Saiyan God and stop Beerus from destroying Earth, and possibly the entire universe! In celebration of the 10th anniversary of Dragon Ball Z: Battle of Gods, Goku and friends return to the big screen to save Earth in one of the most epic battles of the Dragon Ball franchise, featuring the never-before-seen in theaters extended edition cut of the film with an additional 20 minutes to the original theatrical cut.
Sunday, Oct. 22, 6:00 p.m.
Akiko Yano Trio feat. Will Lee & Chris Parker
Joe's Pub at Public Theater, 425 Lafayette Street
$35
A NYC resident, Japan's beloved pianist/composer/singer-songwriter Akiko Yano is back in town for the first time in four years with Will Lee (The Fab Faux, The Brecker Brothers, The World's Most Dangerous Band etc.) and Chris Parker (Stuff, The Brecker Brothers, etc.). Since her debut album Japanese Girl (1976), which was recorded with Little Feat in L.A., she has collaborated with numerous renowned musicians, including Yellow Magic Orchestra a.k.a. YMO, Pat Metheny, Thomas Dolby, The Chieftains, Toninho Horta, Marc Ribot and more. Yano has composed the music and contributed as a voiceover actor for a number of films for Studio Ghibli. Her latest album Dragon Rises features a collaboration with Soichi Noguchi, the sixth Japanese astronaut to fly in space.
Sunday, Oct. 28, 8:00 p.m.
Yoshiki Classical 10th Anniversary World Tour with Orchestra 2023 "REQUIEM"
Carnegie Hall, 881 Seventh Avenue
$49.50-$125
Classically trained pianist, rock drummer, and leader of rock bands X Japan and The Last Rockstars, Yoshiki performs in celebration of the 10th anniversary of his album Yoshiki Classical (which reached #1 on the iTunes Classical charts in 10 countries), co-produced and arranged by acclaimed Beatles producer George Martin. The evening will showcase original compositions, new arrangements of pieces by classical composers, and orchestral performances of his own rock songs. Yoshiki will perform his new compositions, orchestral performances of his chart-topping songs from X Japan and his new groups, and pieces by classical composers Beethoven, Chopin, Tchaikovsky, and Rachmaninoff. The tour will also feature several special guest performers. "Last year in May I lost my mother," says Yoshiki. "At that time, I couldn't do anything. I had to cancel my live TV shows, and I actually went to see a doctor, The tears kept coming for days. Then I started composing this song called 'Requiem'. I thought I should move forward, I shouldn't give up. To move forward and to really thank my fans who supported me, I decided to do this tour."
Oct. 28-Nov. 1
Various locations
$16.50-$20
Winner of the Academy Award for Best Animated Feature, Hayao Miyazaki's wondrous fantasy adventure is a dazzling masterpiece from one of the most celebrated filmmakers in the history of animation. Chihiro's family is moving to a new house, but when they stop on the way to explore an abandoned village, her parents undergo a mysterious transformation and Chihiro is whisked into a world of fantastic spirits ruled over by the sorceress Yubaba. Put to work in a magical bathhouse for spirits and demons, Chihiro must use all her wits to survive in this strange new place, find a way to free her parents and return to the normal world. Overflowing with imaginative creatures and thrilling storytelling, Spirited Away became a worldwide smash hit, and is one of the most critically acclaimed films of all time. Presented in Japanese with English subtitles on Oct. 28 and Oct. 31.
For more JQ articles, click here.