By JQ magazine editor Justin Tedaldi (CIR Kobe-shi, 2001-02). Justin has written about Japanese arts and entertainment for JETAA since 2005. For more of his articles, click here.
As the summer winds fade into fall colors, the weeks ahead are shaping up with these exciting events, ready to be enjoyed after Labor Day.
This month's highlights include:
Friday, Sept. 1, 5:00 p.m.
Book Signing Meet & Greet with R.L. Stine
Sag Harbor Books, 7 Main Street
$25
Join acclaimed international author R.L. Stine (Goosebumps) for the release of his new book Stinetinglers 2: 10 More New Stories by the Master of Scary Tales! Two kids embark on a field trip to the zoo…and stumble upon a creature they never expected to meet. A boy makes a machine that puts kids in charge…but at what cost? A child is sure his new house is haunted…but is it just in his head? Laced with Stine's signature humor and a hefty dose of nightmarish fun, Stinetinglers 2 is perfect for fans who want even more scares. These chilling tales prove that Stine's epic legacy in the horror genre is justly earned. Dive in, and beware: you might be sleeping with the lights on tonight!
Tuesday, Sept. 5, 7:00 p.m.
Gramercy Theatre, 127 East 23rd Street
$41.75
Metal girl group PassCode are playing their first ever stateside tour this September, kicking off a three-show U.S. mini-tour! Their metal-style arrangements are in stark contrast to their pop idol styling and dance moves, and lead singer Arima's harsh vocals give the band a unique sound that is winning fans around the world. Incorporating a wide range of musical genres, PassCode's debut album ZENITH was released via Universal Music. The band has received love and support from both rock fans and idol fans throughout Japan, and have performed at several major music festivals including Summer Sonic and the Vans Japan Warped Tour, and played a sold-out show at Nippon Budokan last year For more info, visit their website and see their new music video "GROUNDSWELL."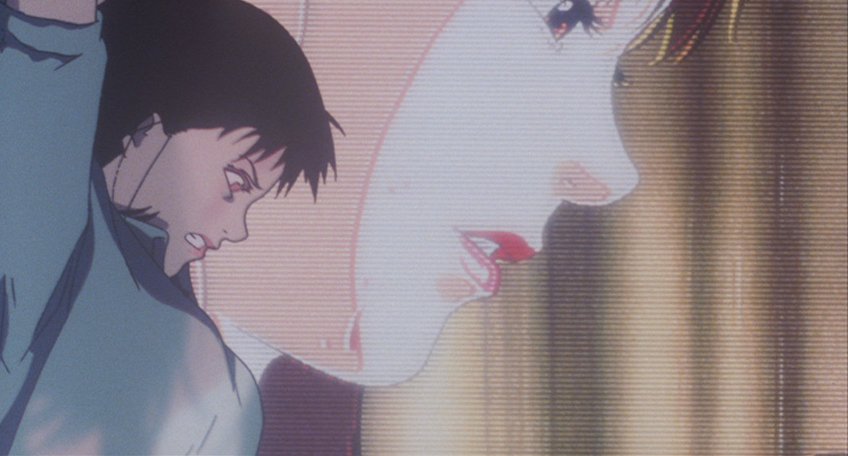 Sept. 6, 7, 9-10
Various locations
$20
Anime Expo Cinema Nights invites you to revisit Perfect Blue, the groundbreaking and rarely screened first film from legendary director Satoshi Kon (Paprika, Paranoia Agent) as it returns to theatres for its 25th anniversary! Rising pop star Mima has quit singing to pursue a career as an actress and model, but her fans aren't ready to see her go. Harboring feelings of guilt and haunted by visions of her former self, Mima's reality and fantasy meld into a frenzied paranoia. As her stalker closes in, in person and online, the threat posed is more real than even Mima knows in this iconic psychological thriller that has frequently been hailed as one of the most important animated films of all time.
Sunday, Sept. 10, 6:00 p.m.
Joe's Pub, 425 Lafayette Street
$30
Shunzo Ohno's fearless trumpet performance, inspiring compositions, and energetic Metamorphosis Ensemble return to New York! An award-winning composer, bandleader and jazz trumpeter, Ohno's unique jazz and classical instrumentation incites hope and resilience. His funky rhythms and enchanting melodies captivate a euphoric sonic experience that resonates with global audiences. Born in Japan, he made his move to NYC, touring with legendary masters Art Blakey, Wayne Shorter, Herbie Hancock and Gil Evans. His life story of challenge, heroic resilience and riveting live performances are a magnet for inter-generational fans. In pursuit of global harmony through music, he claims, "We all are Dreamers, and together, we are triumphant."
Wednesday, Sept. 13, 8:00 p.m.
Palladium Times Square, 1515 Broadway
$50.85
Based on Jamaican-born ska music, Tokyo Ska Paradise takes in all sorts of influences with unique interpretations, establishing their own style of sound that they call "Tokyo Ska." The band made their debut in 1989 with their eponymous album (a.k.a. "the yellow vinyl"). Eventually settling on nine members, Tokyo Ska Paradise continues to expand their vision under the mantra of "NO BORDER" and running the forefront of the music scene. Supporting them are special guest, L.A. natives Fishbone. With a new EP recorded produced by Fat Mike of NOFX and coming out on Fat Wreck Chords later this year, Fishbone is getting ready to reclaim their live touring throne, and to leave the audience wanting more, thinking more, influencing younger bands, and paving the foundation and legacy they have been laying for decades.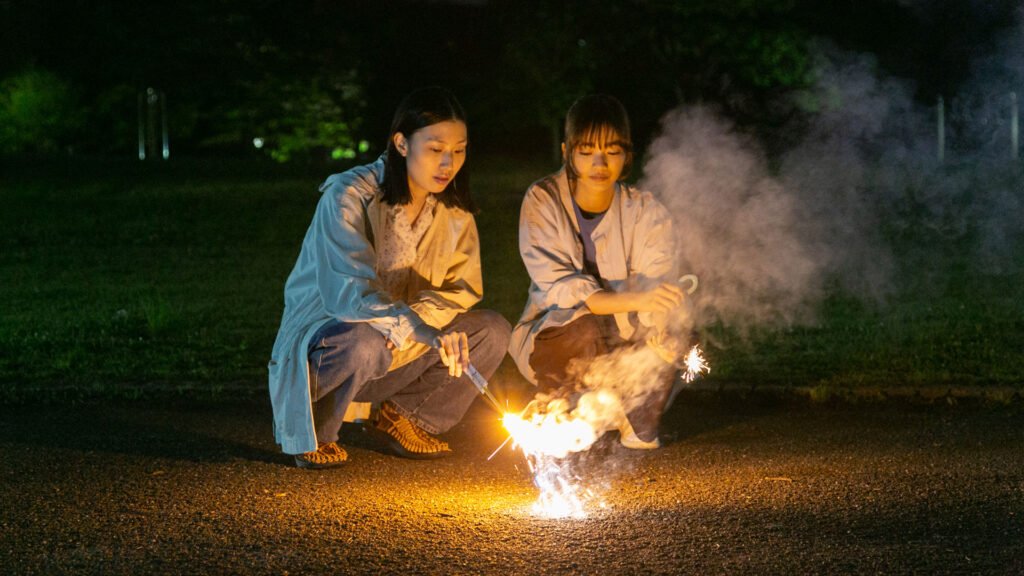 Sept. 15-16
Remembering Every Night + Our House
Francesca Beale Theater, 144 West 65th Street
$12-$17
Buy a ticket to one Yui Kiyohara film, get a ticket to the other free! A 2023 Berlinale and New Directors/New Films official selection! Yui Kiyohara's follow-up to her acclaimed Our House, Remembering Every Night is a lyrical and whimsical cinematic ode that moves to gentle rhythms of summer breezes. Paths converge or miss one another throughout a solitary sunny afternoon in the overgrown leafy environs of once hopeful Tokyo satellite city Tama New Town. Exquisitely shot by Yukiko Iioka (Wheel of Fortune and Fantasy), Remembering Every Night is a charming, deceptively simple take on the hidden riches of everyday life. Also screening is Kiyohara's feature debut, an evocative and surprising exploration of female friendship, parallel realities, and the mysteries of everyday life. As parallel stories unfold, the boundaries between two worlds within the same coastal house grow increasingly porous. Inspired by the fugues of Bach and recalling the films of Jacques Rivette, Kiyoshi Kurosawa and David Lynch, Our House announced Kiyohara as an exciting new voice in Japanese cinema.
Sept. 23-27
Francesca Beale Theater, 144 West 65th Street
Various locations
$16.50-$20
From the legendary Studio Ghibli (creators of Spirited Away) and acclaimed director Hayao Miyazaki comes the Academy Award-nominated fantasy adventure for the whole family. Sophie, a quiet girl working in a hat shop, finds her life thrown into turmoil when she is literally swept off her feet by a handsome but mysterious wizard named Howl. The vain and vengeful Witch of the Waste, jealous of their friendship, puts a curse on Sophie and turns her into a 90-year-old woman. On a quest to break the spell, Sophie climbs aboard Howl's magnificent moving castle and into a new life of wonder and adventure. But as the true power of Howl's wizardry is revealed, Sophie finds herself fighting to protect them both from a dangerous war of sorcery that threatens their world. Featuring the voice talents of Lauren Bacall, Christian Bale, Billy Crystal, Blythe Danner, Emily Mortimer and Jean Simmons. The Sept. 23 and 26 screenings are in Japanese with English subtitles. All other dates are the English dub version.
For more JQ articles, click here.