Jun
4

Art, Article/Journalism, Events, Film, Food & Drink, JQ Magazine, Music

Comments Off

on JQ Magazine: Nippon in New York — Ryuichi Sakamoto's 'KAGAMI,' The Joy of Sake, Japan Drum + Dance
By JQ magazine editor Justin Tedaldi (CIR Kobe-shi, 2001-02). Justin has written about Japanese arts and entertainment for JETAA since 2005. For more of his articles, click here.
After an unusually warm spring, it's finally starting to feel like summer. Enjoy some seasonal events this month that celebrate the best of both fine and pop art.
This month's highlights include: TEXT
Robert Flynt
June 1-11
Ellen Stewart Theatre at La MaMa, 66 East 4th Street
$10-40
This "confidential protocol" is a composition created and designed by Yoshiko Chuma. This performance is based on twenty chapters that cross over within the frame of two and half hours. Musicians, dancers and designers interact, but not directly—a parallel to incidents of sound, text and action, a metaphor for endless continuous circles of life, fluctuating between utopia and war. While observing, the audience perceives the results of war—tipping utopia. A utopia is an imagined community of society that possesses highly desirable or nearly perfect qualities for its citizens. One could also say that utopia is a perfect "place" that has been designed so there are no problems.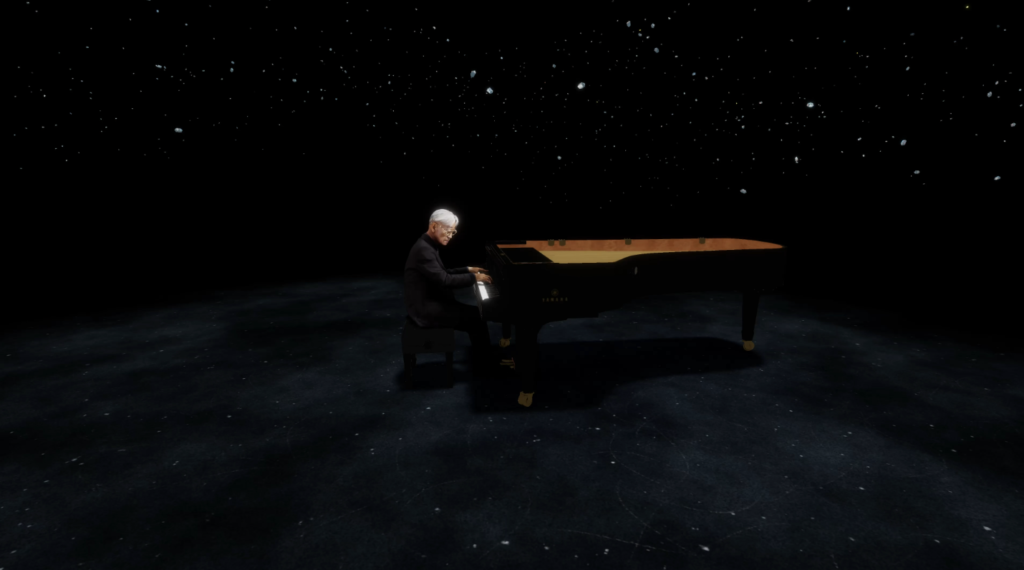 June 7-July 2
KAGAMI by Ryuichi Sakamoto and Tin Drum
Griffin Theater at The Shed, 545 West 30th Street
$29-$69
World premiere! In this new mixed reality collaboration with the late, legendary Academy Award-winning composer and artist Ryuichi Sakamoto and Tin Drum, spectators will witness a new kind of mixed reality concert via headsets that immerse the audience in an environment combining the maestro's Yamaha grand concert piano performance with the physical world alongside virtual art created to accompany each song. Presented in surround sound, the experience allows the intimate 80-person audience, seated in the round, to connect like never before. "This is one of the first fully staged concerts in mixed reality, and it's no surprise that the uniquely inventive Ryuichi Sakamoto was working on this new interdisciplinary show in recent years," says The Shed's Artistic Director Alex Poots. "It's a great honor to present KAGAMI, one of Sakamoto's final works, with our innovative partners [director] Todd Eckert and the Tin Drum team, and to share Sakamoto's enduring legacy in this groundbreaking new artistic format."
GKIDS
June 11, 12 and 14
Various locations
$15-$20
Celebrate this beloved coming-of-age story from the legendary Studio Ghibli, creators of Spirited Away, and Academy Award-winning director Hayao Miyazaki, about a resourceful young witch who uses her broom to create a delivery service, only to lose her gift of flight in a moment of self-doubt. It is a tradition for all young witches to leave their families on the night of a full moon and fly off into the wide world to learn their craft. When that night comes for Kiki, she embarks on her new journey with her sarcastic black cat, Jiji, landing the next morning in a seaside village, where her unique skills make her an instant sensation. Don't miss this delightfully imaginative and timeless story of a young girl finding her way in the world. The June 11 screenings feature the English dubbed voices of Kirsten Dunst, Janeane Garofalo, Phil Hartman, and Debbie Reynolds.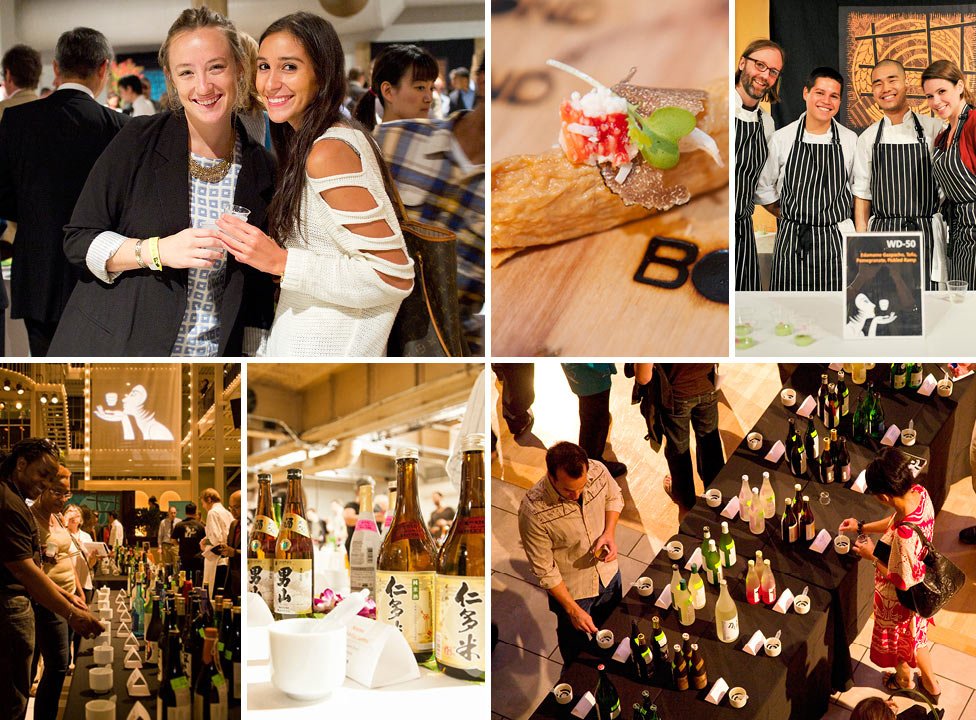 Courtesy of Joyofsake.com
Friday, June 16, 6:30 p.m.
Metropolitan Pavilion, 125 West 18th Street
$130
Take 576 premium sakes + 16 top restaurants = one amazing evening! Experience the largest and liveliest sake-tasting event in the U.S., with award-winning sakes from the U.S. National Sake Appraisal served in peak condition, plus sake-inspired appetizers to nibble while you sip. This year's superb restaurant line-up features names like Katsuya, Towa and Sakagura. Good food, good friends, good sake—it all comes together at The Joy of Sake.
Courtesy of Japanesefolkdance.org
June 17-18
The Festival of Japan: Drums + Dance
Abrons Arts Center, 466 Grand Street
$11-$26
Celebrating the 30th anniversary of the Japanese Folk Dance Institute of New York, The Festival of Japan: Drums + Dance is a collaborative performance between JFDINY's own dance ensemble Minbuza, accompanied by world renowned taiko ensemble Sukeroku Taiko from Japan. Powerful taiko performances will be weaved throughout a full repertoire of over a thousand years of folk dance, including Tsugaru Aiya Bushi (umbrella and fan dance from Aomori) and Onikenbai (demon masked sword dance) from Iwate and UNESCO World Cultural Heritage. Special musical guest includes tsugaru shamisen singer and musician Yuzu Natsumi.
For more JQ articles, click here.