Mar
27

Article/Journalism, Cartoon/Illustration, Events, Film, JQ Magazine, Music

Comments Off

on JQ Magazine: Nippon in New York — 'Spirited Away: Live on Stage,' 'Plan 75,' RADWIMPS
By JQ magazine editor Justin Tedaldi (CIR Kobe-shi, 2001-02). Justin has written about Japanese arts and entertainment for JETAA since 2005. For more of his articles, click here.
Spring has sprung in the Big Apple, and that means one thing: a new season of sounds, colors, and spectacular performing arts to match the blossoming sakura trees throughout the city.
This month's highlights include: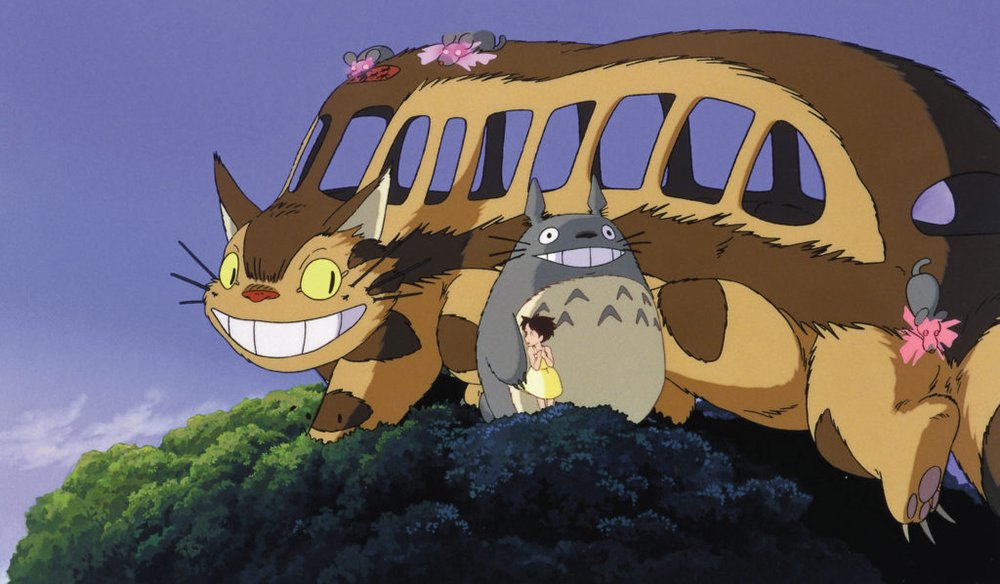 March 25-29
My Neighbor Totoro 35th Anniversary
Various locations
$15-$20
The inaugural selection of Ghibli Fest 2023, this classic tale from Academy Award-winning director Hayao Miyazaki serves up magic and adventure for the whole family. When Satsuki and her sister Mei move with their father to a new home in the countryside, they find country life is not as simple as it seems. They soon discover that the house and nearby woods are full of strange and delightful creatures, including a gigantic but gentle forest spirit called Totoro, who can only be seen by children. Totoro and his friends introduce the girls to a series of adventures, including a ride aboard the extraordinary Cat Bus, in this all-ages animated masterpiece featuring the voices of Tim Daly, Lea Salonga, and real-life sisters Dakota and Elle Fanning, in early roles. Presented in both English-language and Japanese subtitled versions (March 28 only).
Thursday, April 6, 7:30 p.m.
Masayo Ishigure, Koto, Bass Koto, and Shamisen
Weill Recital Hall at Carnegie Hall, 881 7th Avenue
$40-$50
Masayo Ishigure Koto and Shamisen Recital commemorates the 30th anniversary of the veteran koto and shamisen performer's professional career in the U.S.! Program selections include: "Sakura/The Moon over the Deserted Castle" A masterpiece representing Japan composed by Tadao Sawai. "Ginga (Galaxy)" by Tadao Sawai, using Okinawan melody, is performed on koto and shamisen. "(untitled) " composed by Zac Zinger for koto, piano, and shakuhachi, each instrument partially improvises like often heard in Jazz music. "Gin-yu-ka (Minstrel Song)", a powerful ensemble of six koto players composed by Hikaru Sawai "Chizuru/ Whereabouts of the Wind" by Hideaki Matsumoto, a relatively new Koto and piano piece. "Flying like a Bird", composed by Tadao Sawai, will be the last piece of the recital. The piece, using all the techniques the composer could think of at that time, is one of the milestone of 20th century Koto music, and definitely worth listening to. The history of Japanese music can be seen in this program, which can be enjoyed by a wide range of audiences.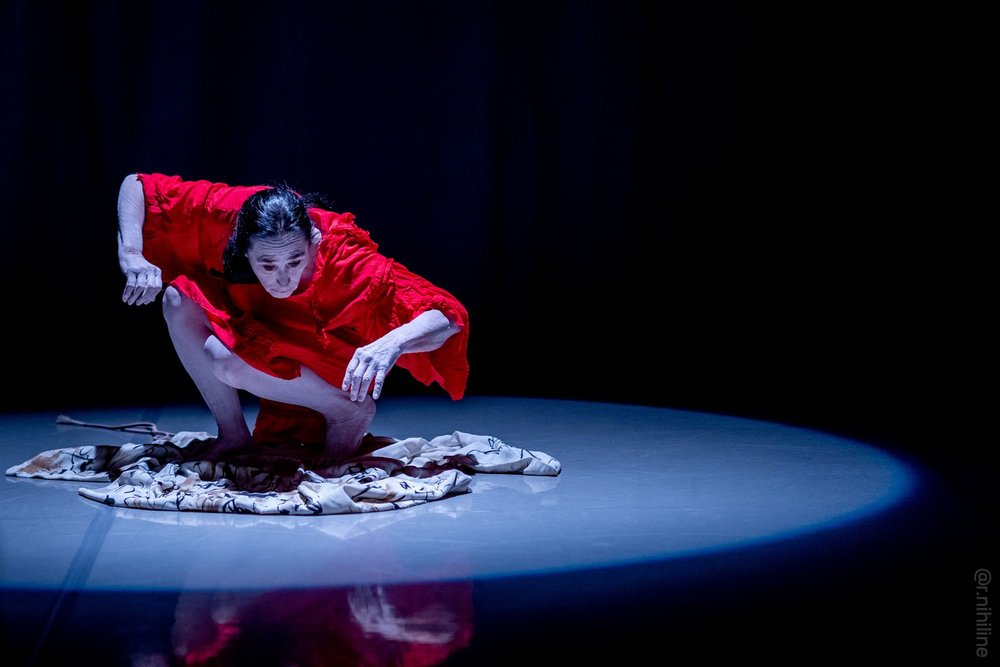 April 6-8, 8:00 p.m.
Joan Laage/Kogut Butoh: Rivers Running Red
Triskelion Arts, 106 Calyer Street (Brooklyn)
$20
Rivers Running Red is a homage to the female body and menstruation. The piece is inspired by an article exposing the practice in certain traditional societies of sending women off to the mountains to remain in huts and, all too often not surviving the harsh conditions. This practice is fueled by the belief that women are unclean while menstruating. It is also a reflection on this monthly cycle being celebrated as a sacred passage in other cultures. Vangeline Theater will open the show with an excerpt of The Slowest Wave. The Slowest Wave investigates through the use of scalp EEG how brain waves during Butoh dancing compare to those emitted during other conscious or unconscious motor behaviors, such as speaking or meditating. Moreover, the study will elucidate the functional neural networks of the dancers and the neural synchrony within and between them. This project is meant to foster connections and understanding between dancers, artists, scientists, engineers, and audiences from around the world.
April 23 & 27
Various locations
$15-$20
U.S. premiere! Hayao Miyazaki's Academy Award-winning Studio Ghibli animated feature film comes to life in this first-ever stage adaptation, full of dazzling sets, captivating musical numbers, and wondrous puppets of beloved characters. Filmed during its acclaimed 2022 run at Tokyo's historic Imperial Theatre and adapted and directed by Tony Award®-winner John Caird (Les Misérables), GKIDS will release two separate filmed performances of the production, starring Kanna Hashimoto and Mone Kamishiraishi, double-cast as the lead heroine Chihiro. Character actor Mari Natsuki, who voiced the sorceress Yubaba and her twin sister Zeniba in the original motion picture, returns to her original role, accompanied by voice actor Romi Park. They are accompanied by a star-studded cast of Japan's finest actors.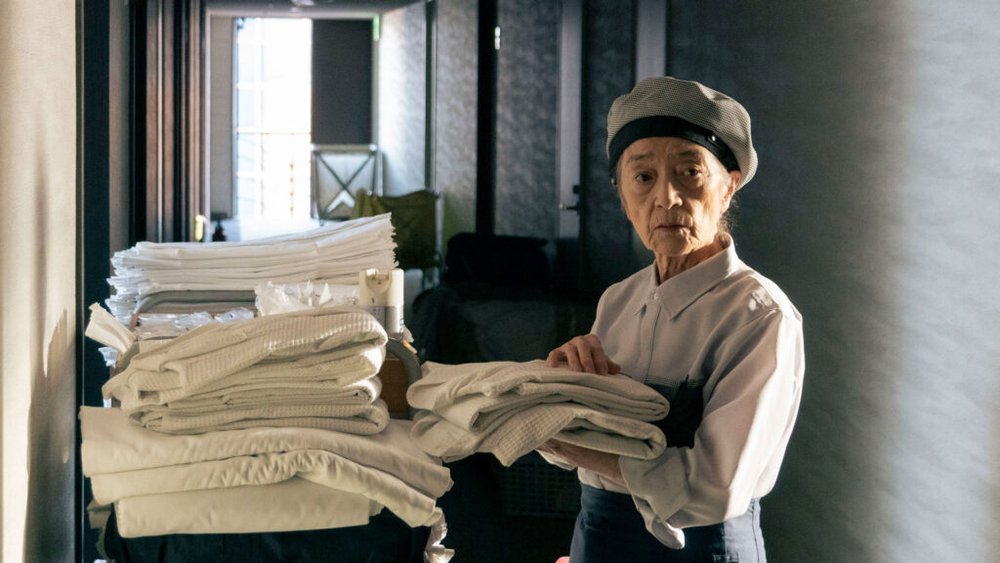 Opens April 21
IFC Center, 323 6th Avenue
$14-$17
Official Selection and winner of the Caméra d'Or Special Distinction prize at the 2022 Cannes Film Festival! In a near dystopian future, Japan's government launches Plan 75, a program encouraging the elderly to terminate their own lives to relieve its rapidly aging population's social and economic burdens. In Chie Hayakawa's remarkable and sensitive feature film debut, the lives of three ordinary citizens intersect in this new reality as they confront the crushing callousness of a world ready to dispose of those no longer deemed valuable. Legendary Japanese actress Chieko Baishō stars as a 78-year-old Michi who considers signing up for the program after losing her meager but fulfilling hotel job and the means to live independently. On the surface, the plan and its hawkers exude a kindness that serves as the film's chilling vision of bureaucratic indifference and our increasing loss of interconnectedness. However, Hayakawa's view is far from grim, as these characters soon learn to fully reckon with their own lives and what it truly means to live. Director to appear in person opening weekend.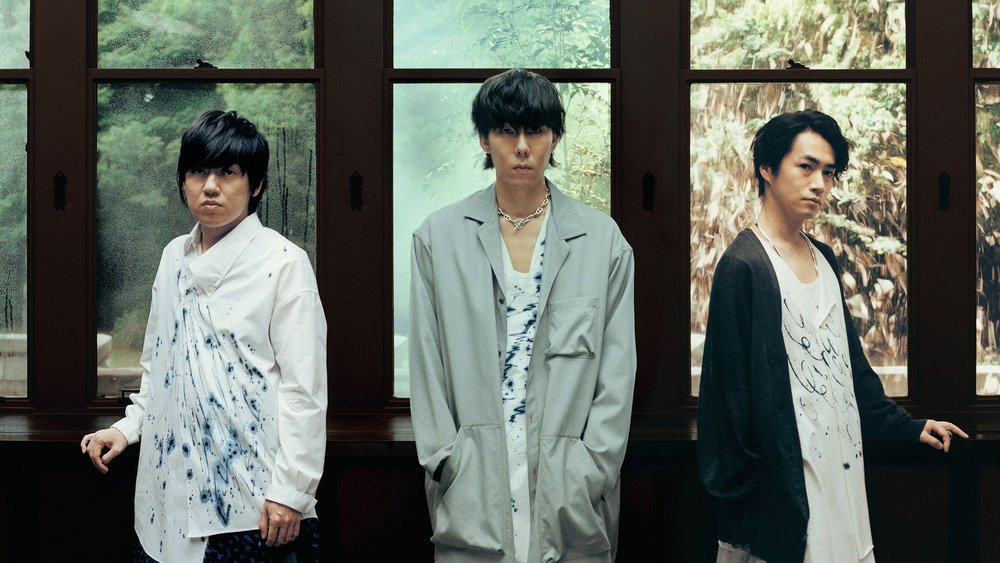 April 29-30, 8:00 p.m.
Palladium Times Square, 1515 Broadway
Various Prices
RADWIMPS have returned! The J-rock group has recently teamed up with highly acclaimed film music composer Kazuma Jinnouchi to create the perfect soundtrack and score for award-winning auteur director Makoto Shinkai's latest film Suzume, which hits theaters in North America on April 14th, distributed by Crunchyroll. The band's creation of music for Shinkai's previous record-breaking animated feature films Your Name. and Weathering with You led to recognitions at the Japanese Academy Award for Best Original Score. Their musical activities go far beyond Japan, including touring extensively around the world. In Nov. 2021, the band released their latest studio album FOREVER DAZE and went on the road for a nationwide Japanese tour to support the album. FOREVER DAZE was written and recorded throughout the pandemic and speaks to the musical challenges the guys faced, their hopes moving forward and features a diverse group of collaborators and experimental elements.
For more JQ articles, click here.