Feb
28

Article/Journalism, Film, JQ Magazine, Music

Comments Off

on JQ Magazine: Nippon in New York — Shinkai's 'Suzume' Premiere, Baryshnikov's 'The Hunting Gun,' Nemophila Rocks Gramercy
By JQ magazine editor Justin Tedaldi (CIR Kobe-shi, 2001-02). Justin has written about Japanese arts and entertainment for JETAA since 2005. For more of his articles, click here. e.
Stay warm this winter with some hot local events, from live showcases that will transport you to another time and place, a clutch of new anime screenings, and a ballet performance you won't want to miss.
This month's highlights include:
March 3-19, Various Times
New York International Children's Film Festival
Various Locations
Get $2.00 off tickets with the code JQ2023 at nyicff.org/tickets
New York International Children's Film Festival is back—and back in theaters—with an all-new slate of the best films from around the world for kids and families. Check out the highly anticipated new release Suzume, and many Japanese short films featured in the lineup–like the delightfully animated Konigiri-Kun Parasol in Shorts for Tots (ages 3-6). Japanese selections include:
Suzume (for ages 12+)
• March 5, 5 PM @ SVA
North American premiere! From the director of the acclaimed Your Name. (NYICFF 2017). On the other side of the door, was time in its entirety…As the skies turn red and the earth trembles, Japan stands on the brink of disaster. But one determined teenager, Suzume, sets out on a mission to save her country. Able to see the supernatural forces that others can't, it's up to her to close the mysterious doors spreading chaos across the land. A perilous journey awaits as the fate of the country rests on her shoulders.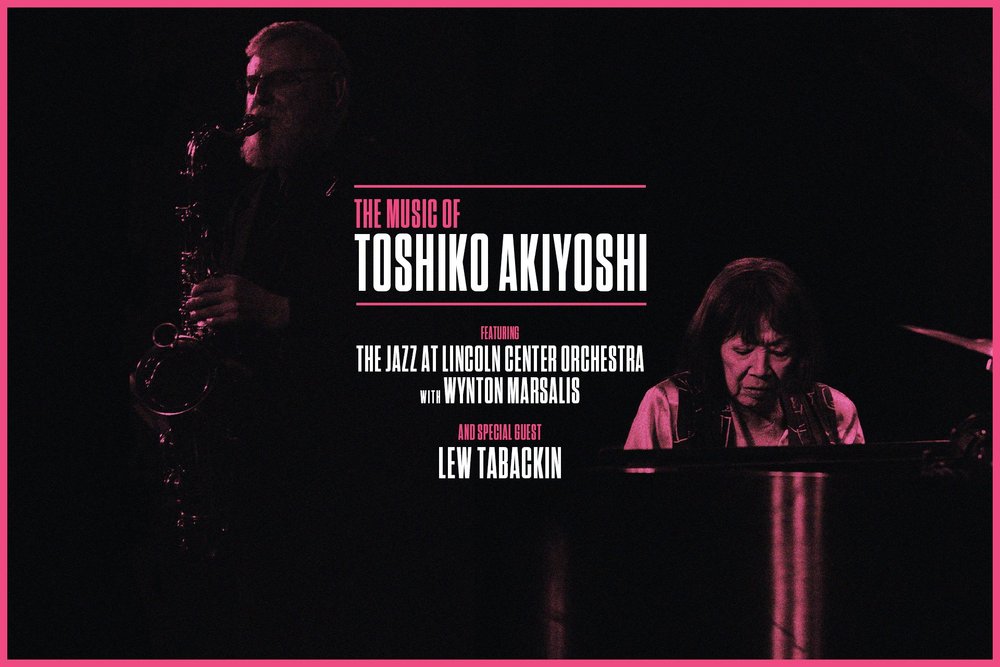 March 10-11, 8:00 p.m.
Rose Theater – Jazz at Lincoln Center, Broadway & West 60th Street
$40.50-$170.50
For The Music of Toshiko Akiyoshi with The JLCO with Wynton Marsalis and special guest Lew Tabackin, The Jazz at Lincoln Center Orchestra with Wynton Marsalis play the monumental compositions of the iconic pianist-composer Toshiko Akiyoshi, as they are joined by her on stage for part of the performance. Akiyoshi has been a force on the international scene since 1952, and has impressed critics and audiences alike for the comprehensive mastery and fierce distillation of the language of bebop master Bud Powell that she was able to assimilate early on, and for her evocative corpus of sui generis works since 1973 for the Akiyoshi-Tabackin Orchestra with Lew Tabackin (who will play tenor saxophone and flute on this evening), combining swing, bebop, classical, and elements drawn from her Japanese heritage. There will be a free pre-concert lecture at 7 p.m. for each performance.
Monday, March 13, 7:30 p.m.
I'm Trying to Understand You, But…
Japan Society, 333 East 47th Street
$15, $12 members
The 17th installment of Japan Society's annual Play Reading Series introduces topical plays from up-and-coming playwrights in Japan to artists and audiences in the U.S.NYC-based director NJ Agwuna, winner of the 2022 Barbara Whitman Award, tackles Yuri Yamada's timely play I'm Trying to Understand You, But… In this piece, Yamada portrays a dicey conversation between a young couple that starts as an unintended pregnancy reveal and ends in a gender-swapped discussion about how the incident came about. Two maids named Libby and Prudie give running commentary throughout the couple's heart-to-heart. Two-time Kishida Kunio Drama Award-nominee Yamada joins in a post-show Q&A with the audience and director.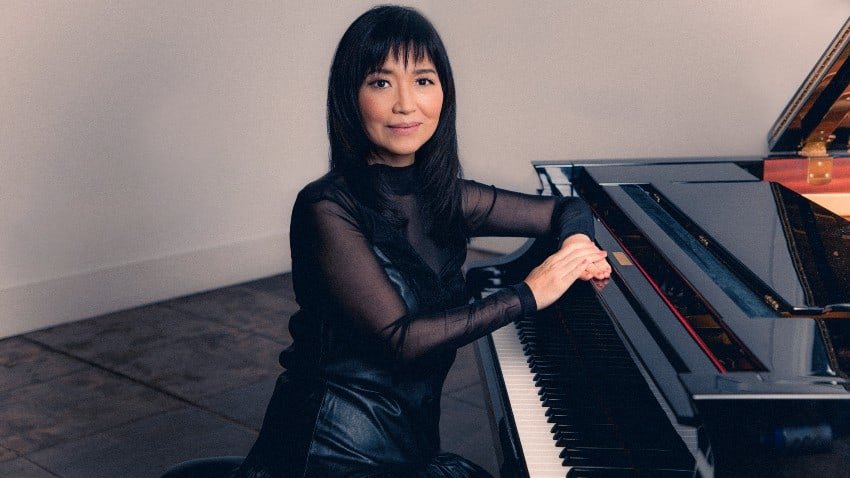 Tuesday, March 14, 8:00 p.m.
Sony Hall, 235 West 46th Street
$35 GA, $75 VIP reserved seating
"This album is about the hope that we all carry inside of us," shares internationally acclaimed pianist, composer and humanitarian, Keiko Matsui, who has worked with everyone from Miles Davis, Stevie Wonder, Bob James, and Hugh Masekela. "I have this dream where we can each cherish our own happiness and learn to accept and care for one another." There is a reason why the stunning, soft-spoken, and petite powerhouse with such a commanding presence at the piano has amassed a devout following through the years. "When I tour around the world and witness how my music cuts through our differences and connects everyone, it makes me feel euphoric!" exclaims Keiko, who harnesses this joy on her 30th recording Euphoria. She enlists an all-star contingency of special guests including vocalist, and daughter of Donny Hathaway, Lalah Hathaway, trumpeter Randy Brecker, guitarist Mike Stern, saxophonist Kirk Whalum, vibist Joel Ross, harmonica player Grégoire Maret and pianist/arranger John Beasley. Keiko concludes, "During the past few years, I have witnessed the loss of life and seen people's sadness and it has been really painful, but it has helped to remind me of the precious gift of time and the importance of gratitude for what I have now," confides Keiko." "Euphoria is my gift to my fans around the world."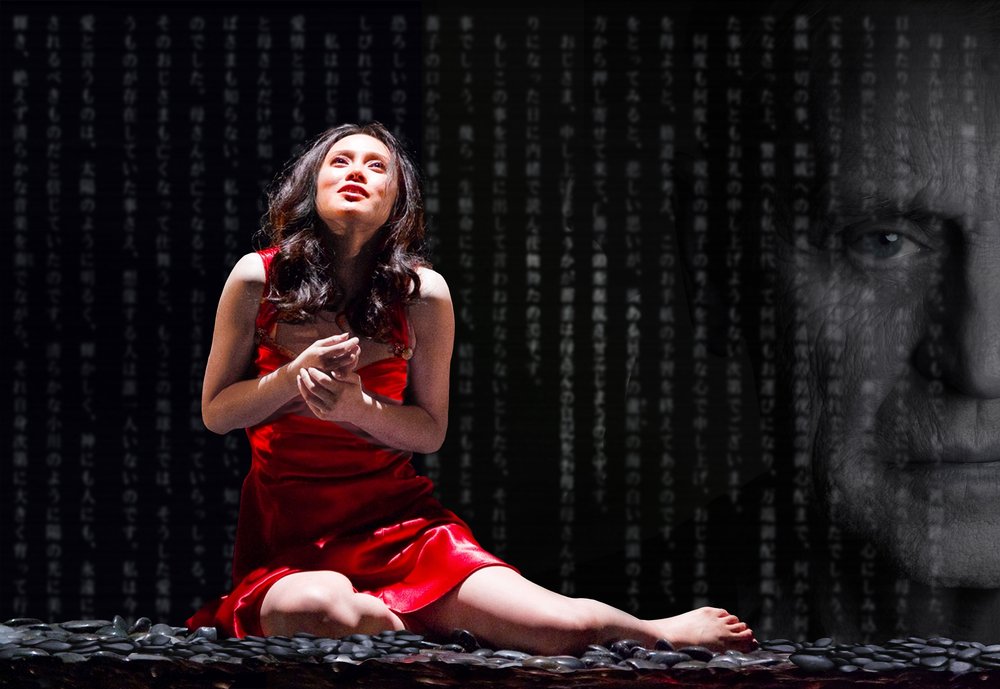 March 16-April 15, various times
Jerome Robbins Theater, Baryshnikov Arts Center, 450 West 37th Street
$40.29-$160
Three letters. One tragedy. Emanuela Barilla presents the U.S. premiere of Yasushi Inoue's The Hunting Gun. Adapted for the stage by Serge Lamothe and directed by François Girard, The Hunting Gun stars Miki Nakatani in three roles, and Mikhail Baryshnikovas Josuke Misugi. A man receives three letters from different women: his wife, his mistress and her daughter. The first is from young Shoko, who just discovered her mother's affair through the reading of her diary. The second is from his wife Midori, revealing she's known about the infidelity from the start. And the third is a farewell from Saiko, his lover of thirteen years: "By the time you read this, I will no longer be among the living." Weaving these three viewpoints with consummate skill, one of Japan's most celebrated authors Yarushi Inoue gives universal resonance to Misugi's demise. He turns what could have been the mundane account of adultery into a compelling love story that is considered a classic of world literature.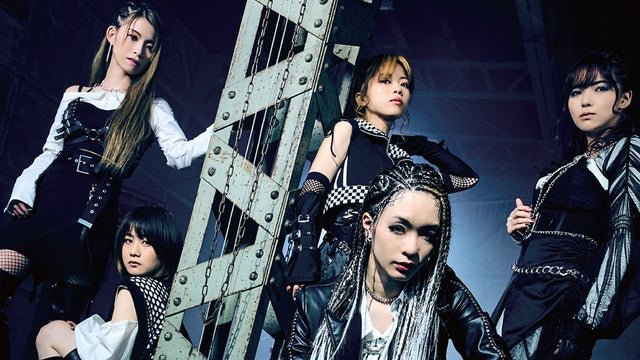 Monday, March 20, 7:00 p.m.
Gramercy Theatre, 127 East 23rd Street
$40 GA
Nemophila's music can be described as a mixture of various styles ranging from loud rock to grunge. The band displays a sound heavier than hell, while presenting a soft and gentle-cute character at the same time. The band aims to exhibit an unpredictable mixture in their appearance and fashion along with a positive heavy metal sound bringing a smile to everyone around the world! On their new Seize the Fate U.S. tour, Nemophila is gearing up for an evening brimming with thrashing tracks and infectious energy that the quintet is renowned for. In the tradition of all-female bands like Show-Ya, it will be an awesome night that will leave your heart pounding with adrenaline, so don't miss out!
For more JQ articles, click here.