Sep
27

Article/Journalism, Events, Film, JQ Magazine, Music

Comments Off

on JQ Magazine: Nippon in New York — Ghibli, J-Rock, Japan Society Shows
By JQ magazine editor Justin Tedaldi (CIR Kobe-shi, 2001-02). Justin has written about Japanese arts and entertainment for JETAA since 2005. For more of his articles, click here.
As the summer winds fade into fall colors, the weeks ahead are shaping up with these exciting events, ready to be enjoyed all through Halloween.
This month's highlights include:
Sept. 25-28
Various locations/prices
The penultimate pick for this year's Studio Ghibli Fest is an Academy Award-nominated fantasy adventure for the whole family from acclaimed director Hayao Miyazaki (Spirited Away). Sophie, a quiet girl working in a hat shop, finds her life thrown into turmoil when she is literally swept off her feet by a handsome but mysterious wizard named Howl. The vain and vengeful Witch of the Waste, jealous of their friendship, puts a curse on Sophie and turns her into a 90-year-old woman. On a quest to break the spell, Sophie climbs aboard Howl's magnificent moving castle and into a new life of wonder and adventure. The Sept. 25, 27 and 28th screenings are dubbed in English, and the Sept. 26 screening is presented in Japanese with English subtitles.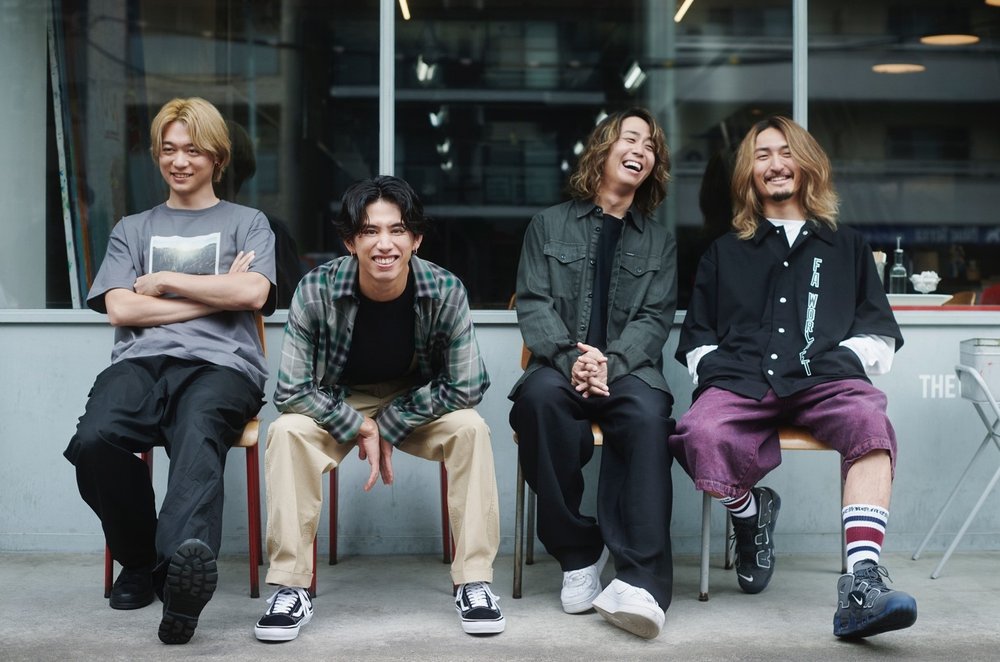 Friday, Sept. 30, 7:30 p.m.
Hammerstein Ballroom at Manhattan Center, 311 West 34th Street
$60-$132.50
Beloved at home in Japan and worldwide, Fueled By Ramen band ONE OK ROCK have released their anxiously awaited new full-length album, Luxury Disease (stream it HERE). Featuring the lead single "Save Yourself" (see the Tanu Muino-directed video on the band's YouTube channel), additional album highlights include "Let Me Let You Go," and "Vandalize," which will serve as the ending theme for SEGA's upcoming game Sonic Frontiers, releasing on November 8. Produced by Rob Cavallo (Linkin Park, My Chemical Romance), Luxury Diseasefinds ONE OK ROCK embarking on a North American headline tour which will see the group returning to stages in the U.S. and Canada for the first time in over three years.
Saturday, Oct. 8, 7:30 p.m.
Le Poisson Rouge, 158 Bleecker Street
$30-$100
Celebrating his 20th year in the music industry, MIYAVI embarks on a 20-city tour across the U.S. and Canada. In this intimate venue, the samurai guitarist known for his unconventional style of guitar playing—performing not with a pick, but with his fingers in a method dubbed "slap style"— plans to perform fan-favorite tracks, material from last year's Imaginary LP, and new music he will be debuting live for the first time!
Friday, October 28, 7:00 p.m.
Irving Plaza, 17 Irving Place
$35-$65
Band-Maid are an impossibly hard rocking, five-piece, all-female Japanese rock band formed in 2013. Don't let their aesthetics fool you, these five "maids" are highly skilled musicians and songwriters, and their hard-hitting sound, shredding guitars, pounding drums and catchy hooks have been praised by fans and media around the world. What's next for these ladies? 2020 saw the release of full-length album Unseen World, and the group made their Hollywood debut in Netflix film Kate, and the band continues to make strides on a global scale in 2022.
October 28-30, various times
Japan Society, 333 East 47th Street
$30, $24 members
Inspired by Imperial Japan's stranger-than-fiction secret weapons that floated over America during World War II, 9000 Paper Balloons is a poetic and eerie contemporary puppet theater performance that examines distance—the distance between two friends, between two enemies, two cultures and two generations. New York-based Japanese artist Maiko Kikuchi and American puppeteer Spencer Lott blend puppetry, animation and masks as they weave their own family histories into a surreal and visually stunning collage that speaks to the past and the future. The Friday, Oct. 28 performance is followed by a MetLife Meet-the-Artists Reception. The Saturday, Oct. 29 performance is followed by a followed by an artist Q&A.
For more JQ articles, click here.