Nov
30

Art, Article/Journalism, Events, Film, JQ Magazine

Comments Off

on JQ Magazine: Fathom Events Bring 'Totoro', 'Macross' to the Big Screen
By JQ magazine editor Justin Tedaldi (CIR Kobe-shi, 2001-02). Justin has written about Japanese arts and entertainment for JETAA since 2005. For more of his articles, click here.
A longtime partner of classic and current theatrical anime releases, Fathom Events is showcasing two enormously influential films in theaters nationwide this month that were first screened in the U.S. a generation ago.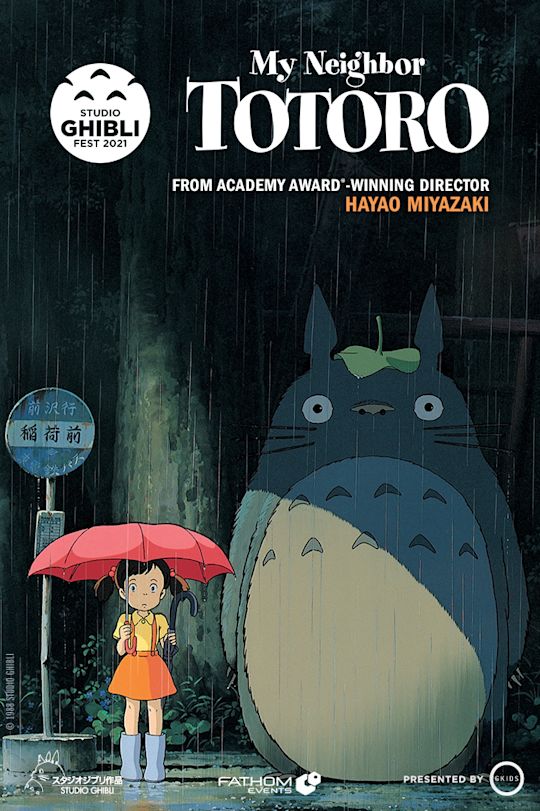 Kicking things off as a capper to this year's Studio Ghibli Fest 2021, My Neighbor Totoro returns to the big screen Dec. 5, 6 and 9. Directed by Academy Award-winning legend Hayao Miyazaki, the titular Totoro is a gigantic but gentle forest spirit who can only be seen by children. When the young Satuski and her sister Mei move to a new home in the countryside with their father, Totoro and his friends introduce the girls to a series of adventures, including a ride in the extraordinary Cat Bus!
Originally released in U.S. theaters in 1993, this edition features exclusive bonus content. The 2005 English-language dub screenings on Dec. 5 and 9 feature the voices of Tim Daly, Lea Salonga, and real-life sisters Dakota and Elle Fanning. With over $1 billion from licensed merchandise sales worldwide and a top spot on many "best animated film ever" lists, don't miss your chance to catch this unforgettable tale of magic an adventure for the whole family!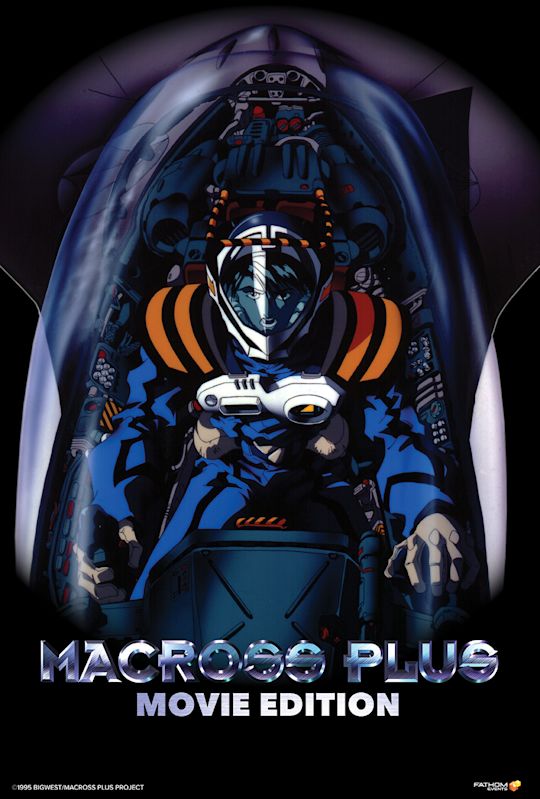 From the past to the not-too-distant future comes Macross Plus Movie Edition, a theatrical sequel to the groundbreaking Macross (Robotech in the U.S.) 1980s TV staple. Originially released a four-part video series in the mid-'90s, Macross Plus features a Who's Who of anime talent: Directed by series creator Shoji Kawamori and Shinichiro Watanabe (Cowboy Bebop), music by the legendary Yoko Kanno (Ghost in the Shell: Stand Alone Complex), and the vocal talent of Megumi Hayashibara (too many to mention), among others.
In this one-night-only (Dec. 14, subtitled) theatrical event, viewers will be transported to the year 2040 on the distant planet Eden, where former childhood friends Isamu Dyson and Guld Bowman face off in both love and war as mecha fighters and potential suitors for Myung Fang Lone, who has returned as the manager of Sharon Apple, an artificial intelligence pop star and the galaxy's biggest singing sensation—which becomes self-aware and takes control of the Macross battle fortress itself!
For all upcoming Fathom Events anime screenings and tickets, visit www.fathomevents.com/categories/anime.