Feb
6

Career, Cultural Outreach, Japan Trends, Networking, Notable JET Alums, Return on JET-vestment, Uncategorized

Comments Off

on Do you know about NABEA (the National Association for Black Engagement with Asia)?
**************************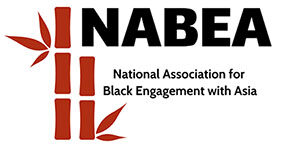 We recently learned about the National Association for Black Engagement with Asia (NABEA) which seeks to connect Black Asia specialists in both the public and private sectors. They also hope to increase the representation of Black Americans engaging with Asia. Through their programming, they work towards building a mutually beneficial economic, political, social, and cultural relationship between Black America and the Indo-Pacific region.
There seems to be a natural connection between the JET alumni community and NABEA. And in fact, we're currently aware of four JET alumni who are also members of NABEA:
According to Fisher, "NABEA is an important and growing community of Black Americans who are specialists actively engaged in Asia. Their publicly accessible and searchable database of Black, Indo-Asia experts is a great addition to the continued work of increasing representation and inclusion in the U.S.-Japan community specifically, and the Indo-Asia region more broadly."
If you are interested in joining NABEA, go to their website for more info: http://usnabea.org/
And if you're already a member, feel free to post in the comments section below and let everyone know!