Jan
12

Uncategorized

Comments Off

on Sailor Moon: How These Magical Girls Transformed Our World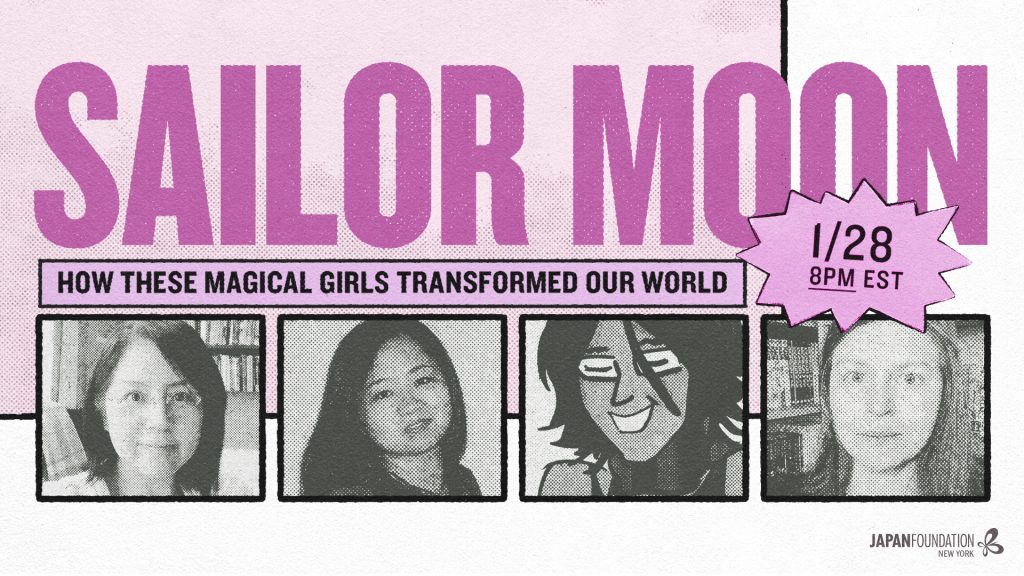 Sailor Moon: How These Magical Girls Transformed Our World
Thursday, January 28, 8PM (EST)
About this Event 
Can you believe that it's been almost 30 years since Sailor Moon was first published in the weekly girl's manga magazine Nakayoshi in 1992?! The manga and its animation adaptation quickly broke records and became a milestone of '90s girls' manga and anime. Sailor Moon next turned into a social phenomenon by reaching far beyond the boundaries of its genre, gaining widespread popularity among adults as well as children, and appealing to all genders and sexual orientations. Then, as it started being exported to other parts of the world, it became many people's first introduction to Japanese pop culture.
Why was Sailor Moon such a hit when it first appeared, and why is it still so popular today? What led to Sailor Moon's rise outside of Japan, and what impact did it have on the generation that grew up with it?
Come join our panel discussion with Kumiko Saito, Mari Morimoto, Samantha Close and Kathryn Hemmann as they explore the history and legacy of Sailor Moon, as well as the fandom and fan culture it helped create in the U.S.
Twitter: https://twitter.com/JF_NewYork/status/1348738956381151234
Eventbrite: https://www.eventbrite.com/e/ep5-sailor-moon-how-these-magical-girls-transformed-our-world-tickets-133786919277