Dec
8

Article/Journalism

Comments Off

on JQ Magazine: LuminoCity Festival Lights Up New York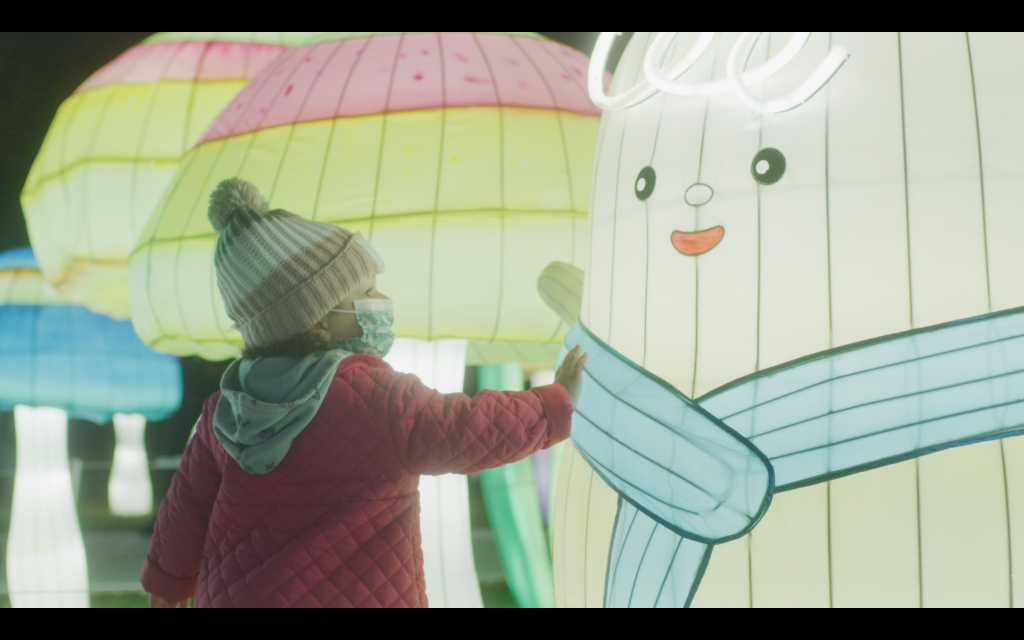 By Vlad Baranenko (Saitama-ken, 2000-02) for JQ magazine. Vlad is an avid photographer.
Returning for its second year, the New York City-based holiday light show LuminoCity Festival brings outdoor family-friendly fun to Randall's Island Park now through January 10. This walking journey takes visitors to distinctly themed sets and dreamlike worlds through a wonderland of fantastical ancient civilizations, lush luminated jungles, and mystical towering light art displays (with opportunities to pick up warm treats and special gifts). At the heart of it are three brilliantly sparkling Christmas trees, creating the perfect backdrop for holiday and Instagram fans alike. JQ caught up with LuminoCity founder Xiaoyi Chen to learn more.
Please tell us about the history of LuminoCity in NYC. From where do you draw your inspiration?
The story of LuminoCity goes back to my time as a student at Pratt Institute here in the city. I've always had a love for art and knew that I eventually wanted to create a brand. Originally, I am from Zigong, which is a city located in China that is famous for their annual lantern festival. Through LuminoCity, I was able to combine my interest in art with my cultural background to create a new festival experience. From a business perspective, we chose to stage LuminoCity in New York City because there is a strong market here for large-scale events and the city is a robust economic center.
What is the theme for this year's light festival?
We drew inspiration for this year's theme from my travels to South America. This year's presentation includes distinctly themed sets and dreamlike worlds. There are many different types of light sculptures including lush foliage inspired by the rainforest, whimsical animals, and glittering crystals. At the center of the adventure is Lumi, a magical light bulb and the host of the festival.
Are there any Japan or Asia-related attractions or vendors that this year's guests can enjoy?
We have two food vendors who sell Asian cuisine: C Bao (@cbaoasianbuns) and Tojo's Kitchen (@tojosankitchen).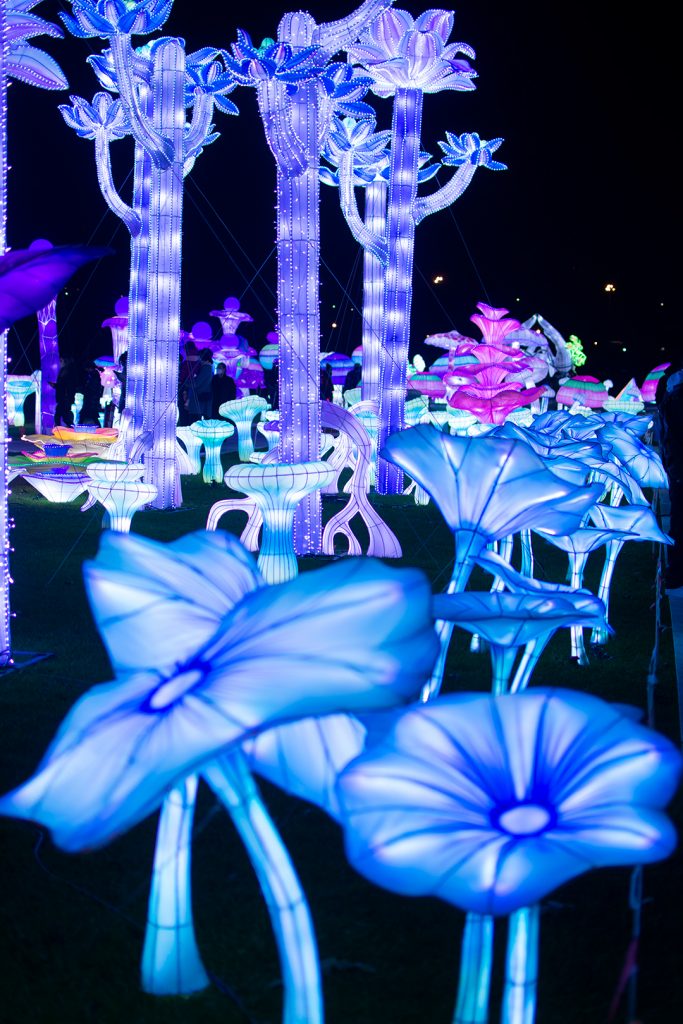 How many days did it take to install all the lights?
The LuminoCity team began to prepare for the festival months in advance, but it took around 30 days to install the sculptures once they arrived on-site.
How many LED bulbs are used in total?
Each sculpture is created by a team of artisans in China and the number of lights depends on the size and shape of the lantern. There are thousands of individuals bulbs that light up this year's festival.
How many people do you expect to draw this year to this event?
Last year, we had over 150,000 people attend LuminoCity Festival. It's hard to say how many people will attend this year due to COVID-19 restrictions on our capacity, but we have seen a strong turnout so far and expect that people will continue to come enjoy the beautiful lights.
What's the biggest obstacle this year in getting the event together?
COVID-19 has impacted all businesses, and the event industry was hit especially hard. Due to increased travel and production restrictions surrounding COVID-19, the LuminoCity team had to present a scaled-back version of the event. We're proud of this year's presentation and hope that the experience will provide people with a brief escape and an opportunity to bring light to the end of 2020.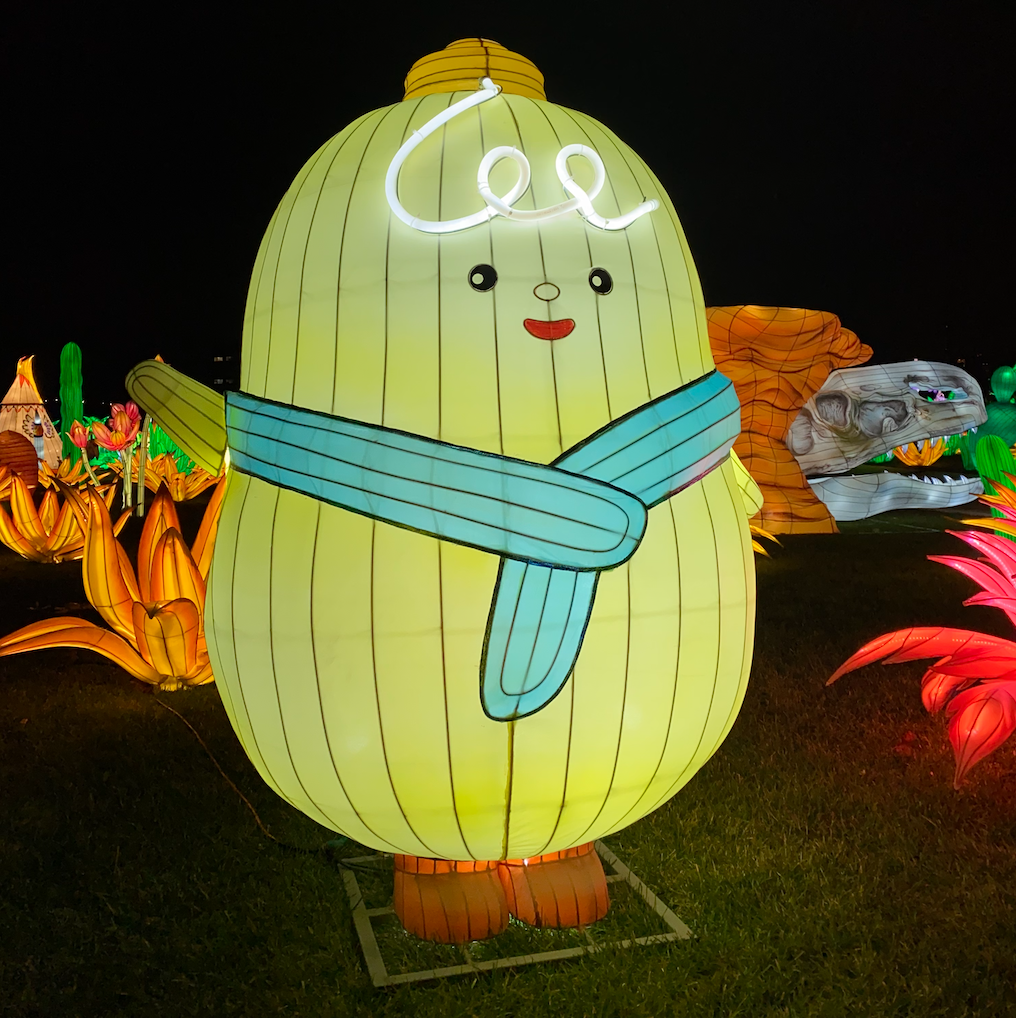 What other kinds of foods/drinks can everyone enjoy on site?
After walking through the lights, guests can enjoy a variety of food options including BBQ sandwiches, brownies, mac and cheese, hot chocolate, twisted potatoes, and Asian cuisine items such as buns, dumplings, and boba tea. A special thanks to our vendors, which include Baked in Color (@bakedincolor), Mac Truck (@nycmactruck), Empire BBQ (@empire_bbq), Twisted Potato (@twisted.potato), The Brownie Bar (@browniebarfoodtruck), C Bao (@cbaoasianbuns), and Tojo's Kitchen (@tojosankitchen).
What special COVID safety measures are implemented?
The LuminoCity team worked closely with city and public health officials to prioritize the health and safety of guests while planning the 2020 festival. To ensure a comfortable and enjoyable experience for all, updates to the event's operations this year include:
Designated time slots and strict ticket capacities 
Mandatory mask wearing by all visitors and staff 
Daily temperature checks for both staff and visitors 
Maintained physical distancing throughout the park via staff, signage and floor stickers 
Hand sanitizing stations 
Regular cleaning and disinfecting conducted throughout the event each day 
Completely open-air event with the exception of the gift shop, where strict capacity will be enforced 
Single direction pathways and no re-entry
For more information on our health & safety policy, readers can visit www.luminocityfestival.com.
Any other messages for our readers?
Overall, we are glad to return to NYC and that we were able to present the festival in what has been a challenging year for all. We hope that LuminoCity brings a little light to everyone's holiday season.
For more information and tickets, click here.
For more JQ articles, click here.