By Jack McDonough, 2021 prospective JET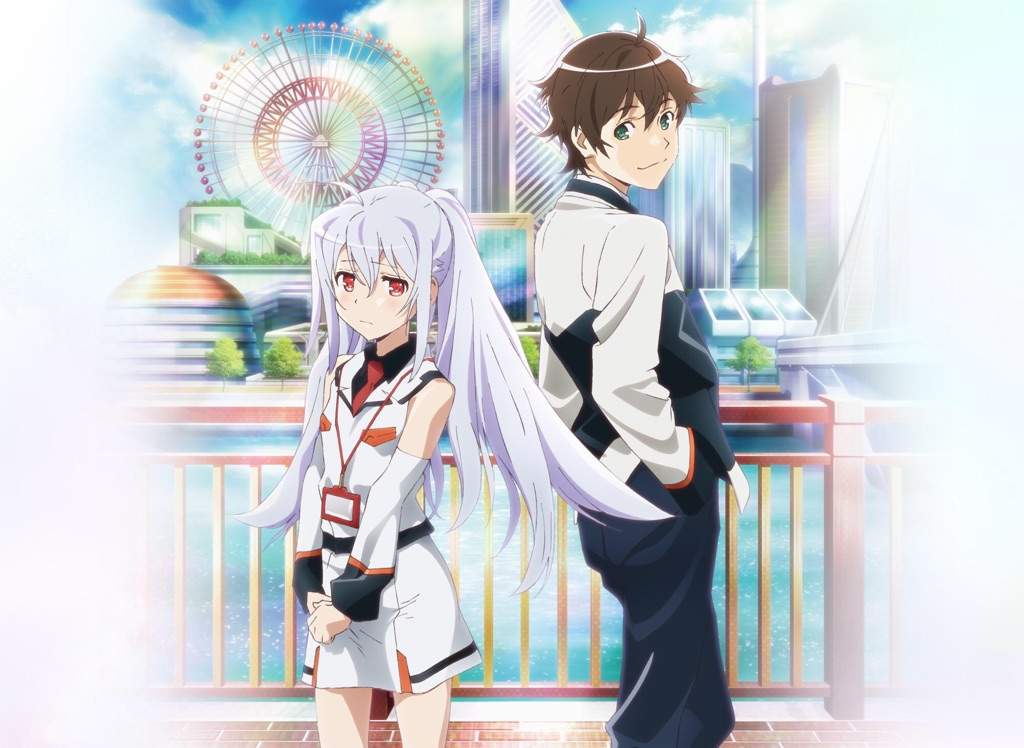 Isla and Tsukasa
While checking JETwit recently, I noticed a post announcing a virtual roundtable asking: "why do we study anime and manga?" I was taken aback at first. I asked myself: "do people study anime and manga academically?" During my time in undergrad, I never heard of anyone studying anything other than the classics and a few select animated works: Maus by Art Spiegelman and Persepolis by Marjane Satrapi come to mind. My interest was piqued. I decided to sign up for the event; it started a mental journey.
The event was hosted by the Japan Foundation. The panelists were Dr. Christopher Bolton, Dr. Wendy Goldberg, Dr. N.C. Christopher Couch, and Dr. Frenchy Lunning. All of the panelists started the discussion by establishing their love of anime and manga while also speaking about their experiences either teaching or working in the industry. The experts explained that they arrived at manga and anime after exploring things like science fiction and American comics. The panel then considered the main question: "why study anime and manga?" This question necessitated a larger discussion on studying pop culture and mass media and the panelists found that the content of pop culture is a reflection of society at large: mass media has messages and the consumers of media are receiving those messages. Dr. Goldberg brought up the fact that the U.S. Army uses video games to recruit young people and Dr. Couch added that art is always created in social and economic conditions that are relevant to both the artist and viewer. After hearing the experts talk about how media is never simply media, I started to ask myself, "why do I enjoy certain anime and manga, and what are those things saying to me and about me?" Those questions are truly difficult to answer and yet fascinating to think about. Come with me on my mental journey, exploring an anime I recently watched and enjoyed.
Plastic Memories by Noataka Hayashi and Yoshiyuki Fujiwara is an anime that came out in 2015.  The plot put simply, with spoilers: boy meets girl, girl is an android, girl has an expiration date, tragic love ensues.  Set in the future, the protagonist Tsukasa joins Terminal Service One, which collects androids, called "giftias," at the end of their lifespans. Tsukasa's partner is the giftia Isla, who is nearing her expiration date . Plastic Memories lets you know upfront that there is no way to avoid the expiration of a giftia, all the while making you root for Tsukasa and Isla's union. The power of the story is that you watch in both elation at the romance between the duo while dreading the fact that Isla's time is only days, then hours, then minutes, then seconds away from being up.
So what is this story saying about the love between the two characters? Their love was worth it, even if it was only days long. What does my enjoyment of this anime say about me, and everyone else who shares that enjoyment? Even though I knew Tsukasa and Isla's relationship was doomed, I believed that they should love each other and face the consequences rather than stay shut off from each other. I think this belief translates to real-world situations: it is better to try and experience than to play it safe. We all ascribe to this belief, in one form or another; otherwise, no one would get married or start a business, etc.
Alfred Tennyson wrote, "'Tis better to have loved and lost than never to have loved at all," and while that sounds cliche, the creators of Plastic Memories took that idea and created an anime based on it. When I finished Plastic Memories, I couldn't articulate why it was so powerful and why it resonated with me so much. I knew the outcome and yet I watched it anyway. I knew that Tsukasa was destined for heartbreak and Isla was going to die; yet I cheered on as they decided to be together, if only for a moment. Would I have ever thought this deeply about Plastic Memories without watching the aforementioned panel? Probably not, but going forward I will try to probe my mind immediately after consuming future anime and manga. I hope you do too; it's much more fun that way.
For those that missed it, here is the link to the panel on YouTube: https://www.youtube.com/watch?v=PBO1BHyjyQ0