Mar
4

Art, Article/Journalism, Events, Film, JQ Magazine, Music

Comments Off

on JQ Magazine: Nippon in New York — Dai Fujikura, 'Tokyo Godfathers,' Japan Nite
By JQ magazine editor Justin Tedaldi (CIR Kobe–shi, 2001-02). Justin has written about Japanese arts and entertainment for JETAA since 2005. For more of his articles, click here.
Stay warm this winter with some hot local events, from live showcases that will transport you to another time and place, some new anime screenings, and a rock showcase you won't want to miss.
This month's highlights include: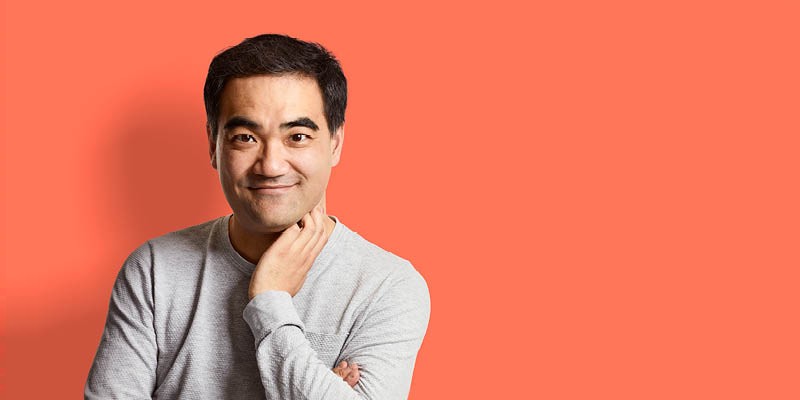 Thursday, March 5, 8:00 p.m.
Dai Fujikura: Composer Portrait
Miller Theatre, 2960 Broadway
$7-$30
The works of Osaka-born Dai Fujikura are performed with regularity by conductors such as Gustavo Dudamel and by some of the most acclaimed orchestras and ensembles in the world. As one of the leading voices of his generation, his signature "high octane instrumental writing" (The Guardian) will be exhibited in this Portrait featuring International Contemporary Ensemble, longtime champions of Fujikura. A selection of recent chamber works provide a glimpse into his unique soundworld, including Minina—inspired by the birth of his daughter—and abandoned time, written for electric guitar and ensemble.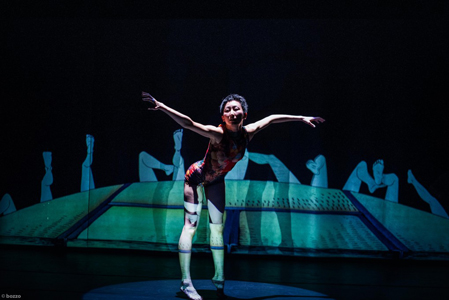 March 6-7, 7:30 p.m.
Japan Society, 333 Easy 47th Street
$32, $25 members
Isolation, contagion and instability: Fruits borne out of rust, conceived of and directed by internationally known Japanese visual artist Tabaimo, uses drawings, video installations and live music to probe these unsettling themes that lurk beneath daily existence. Her intricate animations transform the stage into a wood floor apartment, a large birdcage that traps the dancer with a dove, and a line of tatami mats that swallows the dancer whole. Tabaimo's collaborator, award-winning choreographer Maki Morishita, mischievously blends the subtle movements of the dancer's fingers and toes with the dynamic drive of her limbs and torso, enhancing Tabaimo's peculiar and introspective world. The March 6 performance is followed by a MetLife Meet-the-Artists Reception. The March 7 performance is followed by an Artist Q&A.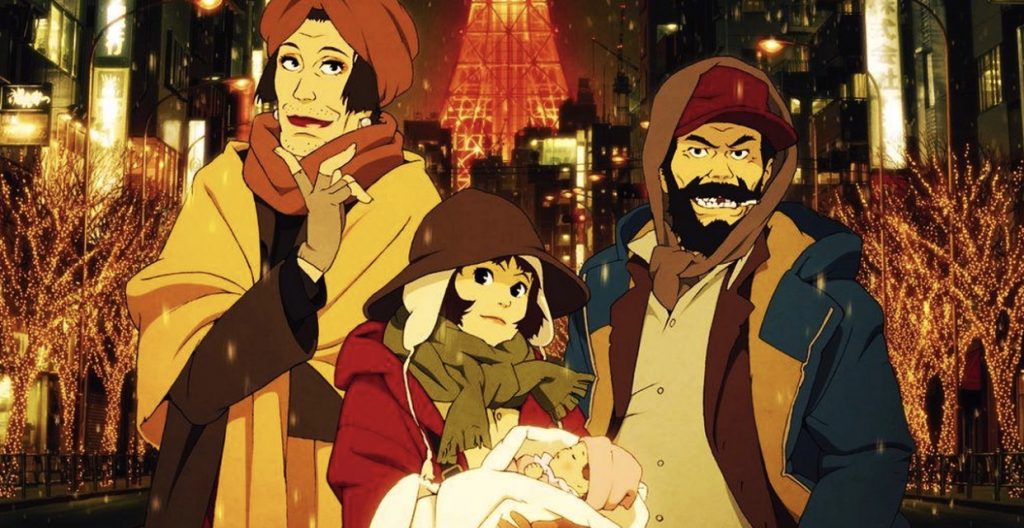 March 9 & 11, 7:00 p.m.
Regal E-Walk 42nd Street 13, 247 West 43nd Street
AMC Empire 25, 234 West 42nd Street
AMC Kips Bay 15, 570 Second Avenue
$14-$20
Tokyo Godfathers, the acclaimed holiday classic from master director Satoshi Kon (Paprika, Perfect Blue), returns to theaters in a brand-new restoration. In modern-day Tokyo, three homeless people's lives are changed forever when they discover a baby girl at a garbage dump on Christmas Eve. As the New Year fast approaches, these three forgotten members of society band together to solve the mystery of the abandoned child and the fate of her parents. Along the way, encounters with seemingly unrelated events and people force them to confront their own haunted pasts, as they learn to face their future, together. Co-written by Keiko Nobumoto (Cowboy Bebop) and featuring a whimsical score by Keiichi Suzuki, Tokyo Godfathers is a masterpiece by turns heartfelt, hilarious and highly original, a tale of hope and redemption in the face of seemingly insurmountable odds. The March 9 screening is presented in Japanese with English subtitles, with the March 11 screening presented in English.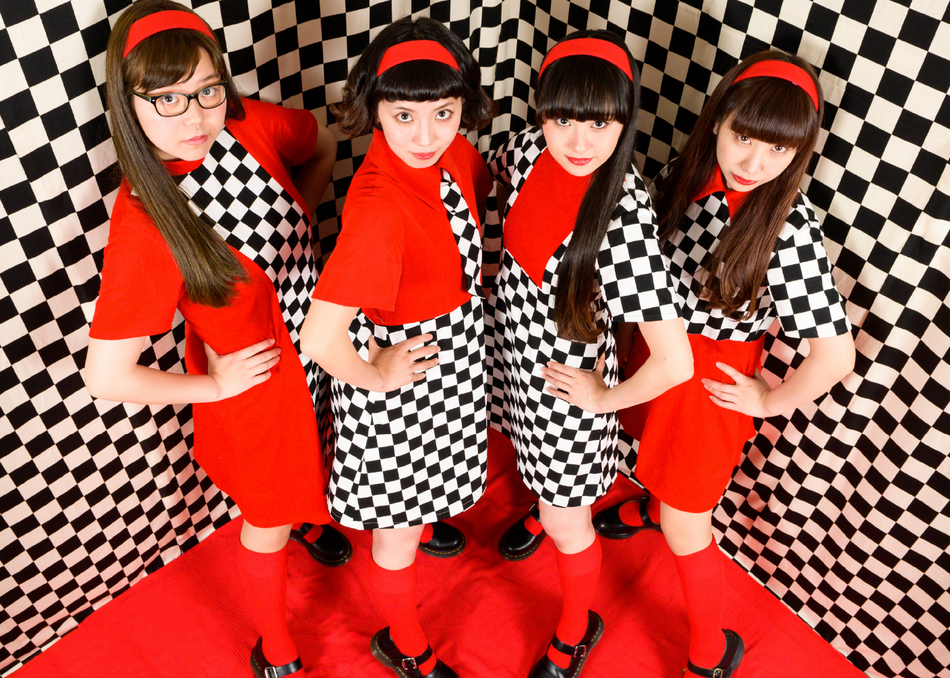 Sunday, March 22, 8:00 p.m.
Knitting Factory Brooklyn, 361 Metropolitan Ave.
$12 (ages 18+ only)
The indie rock event of the season! This year's lineup features Nishinomiya experimental punkers Kyuso Nekokami, Kobe classic rock girl group The Tomboys, "life-adherent loud rock" vets Uchibuki Gokumon Dokoukai, and popular samurai jazz band with rocky looks and sophistivated and powerful performances Tri4th!
Want to stay in the loop on future events? Follow Justin on Facebook and Twitter.